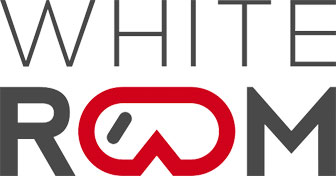 Your daily source of snow related goodness. Focusing on gear, fitness, lifestyle, weather, travel, adventures and technique!
View articles
Snow Forecast Mapswhere's the snow in the next 3 days?
Snow Forecast for 3100 ski resorts around the World, updated four times a day. Weather forecasts are provided for the top lift, bottom lift and mid-mountain elevations. Our detailed Snow Reports and live updates are submitted by local Ski Clubs, ski resort staff and our users. Interactive weather maps show the amount of predicted snowfall as well as the current snow conditions and weather observations. The snow maps also show where the best piste conditions, off-piste powder and forecast weather for skiing and snowboarding can be found.
This map shows the accumulated snow forecast for the next 3 days. Click the image to view the interactive snow forecast map, or see a worldwide overview of all our maps that cover ski resorts for the Rest of the World.
Accumulated snow forecast for the next 3 days.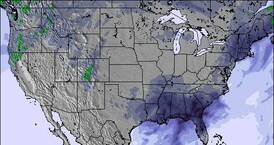 Click to view snow map
Country ski resort overviews
Latest Snow News
vincentbrigand.com . Sunday : snow is still very good. Check our beautiful appartment for rent in Arc 2000 :

https://t.co/1xrAifVQmD

Anonymous Report:

Snowing at a moderate rate in Mount Hotham.

Villa Alpen May 20: 09:00 : 4c :Sun valley ski area Today Apple flower bloomed .still cold! #weather #shigakogen #sunvalley #villaalpen #ski villaalpen

https://t.co/FtqccPpxi6

Anonymous Report:

Heavy snow is falling in Mount Washington. No wind here. Pretty cold today. Thigh-deep new snow! All lifts are open. Snow conditions on piste are good. Off-piste has fresh snow.
Latest worldwide snow report
UPDATED 17 MAY 2018 New snow across our featured Austrian resorts was the major news of the week, with Kaprun in particular seeing great conditions and fresh coverage. This new snow did not grace Zermatt or Cervinia however, despite previous predictions..... (courtesy of the Skiclub of GB)
Current ski resort picks
Long range skiing weather forecasts for daily picks of our top 5 Resorts are FREE to non snow-forecast.com members! Find the deepest snow, the snowiest forecasts and the ski resorts reporting powder conditions to make the most of planning your winter sports holiday.
Fresh Snow Depth
Upper Snow Depth
Powder reported
New snow in next 3 days
Latest submitted reviews
Villars ski resort:
"Another great season in Villars. Great snow from start to end of season and the magic pass makes the ski season a real bargain, along with the Liberty Pass for the Gym & Wellness. Mamma Lotta's restaurant is another great addition. Hopefully, Isenau lift will be ready for 2018/19."

David from SWITZERLAND - 10 May 2018
Harwood Common ski resort:
"Unfortunately, Harwood Common is now closed and their rope tow has been dismantled and sold to Lowther Hills.

Yad Moss is just up the road."

David Morton from UNITED KINGDOM - 06 May 2018
Killington ski resort:
"With all the snow that is still on the ground in Vermont, it is hard to believe that Killington is only running one chairlift. With good weekend weather and plenty of folks looking to continue spring skiing in shorts and t-shirts, there is no excuse in not opening available terrain. Beast of the East is getting a beat down by others in Vermont. Passholders pay to ski and Killington is waivering in it's commitment to it's most loyal skiers. No lifts, no sign of summer improvements...fail."

Kevin from UNITED STATES - 01 May 2018