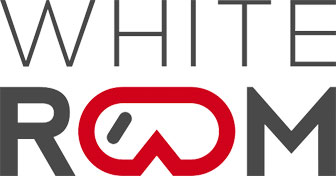 Your daily source of snow related goodness. Focusing on gear, fitness, lifestyle, weather, travel, adventures and technique!
View articles
Snow Forecast Mapswhere's the snow in the next 3 days?
Snow Forecast for 3200 ski resorts around the World, updated four times a day. Weather forecasts are provided for the top lift, bottom lift and mid-mountain elevations. Our detailed Snow Reports and live updates are submitted by local Ski Clubs, ski resort staff and our users. Interactive weather maps show the amount of predicted snowfall as well as the current snow conditions and weather observations. The snow maps also show where the best piste conditions, off-piste powder and forecast weather for skiing and snowboarding can be found.
This map shows the accumulated snow forecast for the next 3 days. Click the image to view the interactive snow forecast map, or see a worldwide overview of all our maps that cover ski resorts for the Rest of the World.
Accumulated snow forecast for the next 3 days.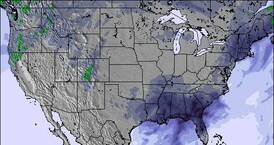 Click to view snow map
Country ski resort overviews
Latest Snow News
Weather radar observation:

There is heavy snow falling at Vassfjellet.

Weather radar observation:

Light snow is falling at Timber Ridge.

Weather radar observation:

It is snowing lightly in Swiss Valley.

Weather radar observation:

Snow falling heavily in Strynefjellet.
Latest worldwide snow report
UPDATED 19 MARCH 2019 With spring (the traditional astronomical version) just around the corner, winter has been enjoying what may have been a 'final blast' (or there could still be more to come…?) in several of the world's leading ski regions.....
Current ski resort picks
Long range skiing weather forecasts for daily picks of our top 5 Resorts are FREE to non snow-forecast.com members! Find the deepest snow, the snowiest forecasts and the ski resorts reporting powder conditions to make the most of planning your winter sports holiday.
Fresh Snow Depth
Upper Snow Depth
Powder reported
New snow in next 3 days
Latest submitted reviews
Andermatt ski resort:
"Ski Arena - Andermatt ski center, in the canton of Uri in Central Switzerland is actually develloped in the axis west - east parallely to the train rail, starting from Andermatt (west) and ending to Sedrun (east). From Andermatt up to Dieni you can ski on your own skis. Further away you must take the train. Between Andermatt and Dieni is Oberalp station. I skied in Ski Arena on Saturday, 16th March 2019 and I can say I was not really happy with what the ski center offered to me. The main problem was high temperature, which caused the snow to be soft. I think that the pistes were not well or maybe not at all prepared. All the red pistes had many bumps. In particular, piste no 26 was in awful condition and was even dangerous to ski there. I started skiing from Andermatt, up to Dieni and then returned back to Andermatt. It took me approximately 3 1/2 hours. The itinerary I took were pistes 13, 18, 20, 37, 43 and 47 to Dieni and from there back to Andermatt pistes 49, 39, 36, 26, 27, 3, 2 and 1. As said, the ski center consists mainly of red pistes. None of them seemed to be very difficult because of inclination. The difficulty of all red pistes had to do with bad snow quality and many bumps. The landscape is mainly alpine. There are no trees except in Dieni section. Lift ticket from 12:00 at 67 Swiss Francs and ski equipment rental at the price of 47 Swiss Francs."

Derion from GREECE - 18 Mar 2019
Whistler Blackcomb ski resort:
"Although overpriced, the money isn't as much the issue as having to wait in a line from 8am 'til 1030am and then getting a few hrs of skiing after lunch too. We planned to get in a full day and it was a half; most times its like this. Disappointing, being such good mtn but poorly managed."

Josh from CANADA - 17 Mar 2019
Read 159 more review(s) of Whistler Blackcomb or submit your own
Saas Fee ski resort:
"We probably picked the two most beautiful weeks of the whole ski season: a cloudless sky, sunny and very pleasant temperatures during the period Feb 15th - March 1st 2019.
My husband and I have been skiing in Saas-Fee several times before and had no problem picking this resort to bring our three grand-children along to discover the beauty of Switzerland. Needless to say Saas-Fee is the ideal place to cater for families with children.
The ski school worked out perfectly for our 12 year old grand-daughter as well as for the 9 and 4 year old grand-sons.
The older two became excellent skiers and loved the variety of slopes and the snow conditions while the little one, who just started, could follow us beautifully down the blue slopes after a few days. Amazing!
We took them on every cable car, ski lift and the metro alpin, of course. We skied down to the village and didn't skip a day except for an excursion to Zermatt.
The unbeatable price of Sfr 220.00, for each season pass we purchased ahead of time was tremendous value.
We rented a chalet that satisfied all our needs and we enjoyed every day to the fullest.
The torchlight descent at night performed by the ski school instructors, followed by a show and fireworks, was a lot of fun and very entertaining.
We also happened to get a taste of the Saaser Carnival with a great marching band, playing their catchy tunes, a few times right below our balcony.
We were all sad to leave this beautiful village that made our Swiss vacation a real hit.
We take home beautiful souvenirs and will be back one day without a doubt.
Thank you Saas-Fee."

Esthi from UNITED STATES - 17 Mar 2019