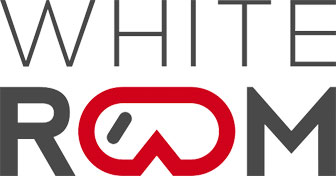 Your daily source of snow related goodness. Focusing on gear, fitness, lifestyle, weather, travel, adventures and technique!
View articles
Snow Forecast Mapswhere's the snow in the next 3 days?
Snow Forecast for 3200 ski resorts around the World, updated four times a day. Weather forecasts are provided for the top lift, bottom lift and mid-mountain elevations. Our detailed Snow Reports and live updates are submitted by local Ski Clubs, ski resort staff and our users. Interactive weather maps show the amount of predicted snowfall as well as the current snow conditions and weather observations. The snow maps also show where the best piste conditions, off-piste powder and forecast weather for skiing and snowboarding can be found.
This map shows the accumulated snow forecast for the next 3 days. Click the image to view the interactive snow forecast map, or see a worldwide overview of all our maps that cover ski resorts for the Rest of the World.
Accumulated snow forecast for the next 3 days.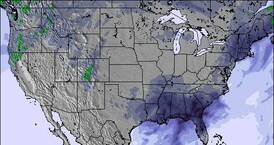 Click to view snow map
Country ski resort overviews
21 Jan 2011
Latest Snow News
It is snowing steadily in Mt Ilgaz.

Weather radar observation:

There is heavy snow falling in Wintergreen Resort.

Weather radar observation:

Heavy snow is falling at Tuşnad Băi.

Weather radar observation:

It is snowing lightly in The Homestead Ski Area.
Latest worldwide snow report
UPDATED 19 February 2019 An unusual week for snowfall, this season, in Europe. Particularly compared to the start of this year as there's hardly been any new snow. After the huge snowfalls in the Eastern Alps in January and the decent snowfalls pretty well everywhere else over the past month, it has simply stopped across much of Europe.....
Current ski resort picks
Long range skiing weather forecasts for daily picks of our top 5 Resorts are FREE to non snow-forecast.com members! Find the deepest snow, the snowiest forecasts and the ski resorts reporting powder conditions to make the most of planning your winter sports holiday.
Fresh Snow Depth
Upper Snow Depth
Powder reported
New snow in next 3 days
Latest submitted reviews
Mt Elbrus ski resort:
"Now 3 gondolas, 2 cable cars, 1 chairlift, 1 magic carpet.
I was there again in Nov, 26th 'til early Dec, 2018.

Since my last visit in 2007: facilities (2 gondolas and a magic carpet) added, more accommodation, more modern buildings.

Lastly, much more people than 2007. It's good sign to see more people.

I shouldn't comment on snow condition because it was very
early on season.

During my stay 1st cable car didn't work for few days.

{note from the editor: the updated information will be placed in the database.]"

Wtraveler from GEORGIA - 20 Feb 2019
Gudauri ski resort:
"I totally agree with another reviewer from the United Kingdom'.

There's too many merging slopes. So, I want to warn people to ski
carefully. Most of the slopes are facing south and there are no big rocks you'd want to go off, as an intermediate, at Mt. Elbrus.
It's no problem. Break down of slopes without going off:
I will say 30 beginner, 60 intermediate, 10 maybe advanced.
If there's good snow you decide to go off without walking some distance, you could ride few black and fewer double black runs. I think it's bit short though."

Wtraveler from GEORGIA - 20 Feb 2019
Mestia ski resort:
"Small ski field below tree-line.
Very few people were here today.
Slopes facing north, which had better slope condition than Gudauri last week."

Wtraveler from GEORGIA - 20 Feb 2019