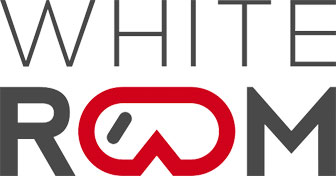 Your daily source of snow related goodness. Focusing on gear, fitness, lifestyle, weather, travel, adventures and technique!
View articles
Snow Forecast Mapswhere's the snow in the next 3 days?
Snow Forecast for 3100 ski resorts around the World, updated four times a day. Weather forecasts are provided for the top lift, bottom lift and mid-mountain elevations. Our detailed Snow Reports and live updates are submitted by local Ski Clubs, ski resort staff and our users. Interactive weather maps show the amount of predicted snowfall as well as the current snow conditions and weather observations. The snow maps also show where the best piste conditions, off-piste powder and forecast weather for skiing and snowboarding can be found.
This map shows the accumulated snow forecast for the next 3 days. Click the image to view the interactive snow forecast map, or see a worldwide overview of all our maps that cover ski resorts for the Rest of the World.
Accumulated snow forecast for the next 3 days.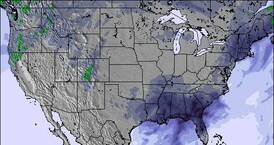 Click to view snow map
Country ski resort overviews
Latest Snow News
Snow Candy A fine day for it :)

https://t.co/TLZVeknSjf

vincentbrigand.com . Wednesday : snow is still very good. Check our beautiful appartment for rent in Arc 2000 :

https://t.co/1xrAifVQmD

Anonymous Report:

Snow is falling in Corralco Mountain & Ski Resort.

Lower temperatures overnight made for great snowmaking. A good combination of man made and natural snow created great conditions for grooming. The snow conditions are dry and firm, making for fast first turns. Conditions are also looking good at the new Cruiser Park at Easy Rider which is open today for those who want to get some air. Partly cloudy with sunshine in the forecast for later today. Little to no wind meaning good visibility on the mountain. Temps expected to reach +2°C on the mountain, and +5°C in the village.
Latest worldwide snow report
UPDATED 18 JUNE 2018 A much needed snowstorm substantially improved conditions over Australia, while in New Zealand the skiing continues to impress for the majority of resorts that are currently open. More South American resorts saw bluebird conditions for their opening weekends, with sunny skies forecast to remain in place for much of the week. This is a contrast to the cloud and rain currently over Austria, where conditions are far from ideal..... (courtesy of the Skiclub of GB)
Current ski resort picks
Long range skiing weather forecasts for daily picks of our top 5 Resorts are FREE to non snow-forecast.com members! Find the deepest snow, the snowiest forecasts and the ski resorts reporting powder conditions to make the most of planning your winter sports holiday.
Fresh Snow Depth
Upper Snow Depth
Powder reported
New snow in next 3 days
Latest submitted reviews
Killington ski resort:
"Those discouraged by Killington and POWDR might be interested in checking out new pass options available from Vail Resorts next ski and snowboard season. Vail has proudly announced a new pass offering for skiers and riders in the Northeast at newly acquired Okemo Mountain, Mount Sunapee, and Stowe Mountain along with access to the other great resorts in the Vail portfolio all over the world. If that paltry 20% off ticket window rates at other POWDR held resorts doesn't excite, make the switch. You'll get more at Vail!"

Rob K from UNITED STATES - 12 Jun 2018
Perisher ski resort:
"Thredbo and Perisher refuse to acknowledge reality and move this weekend on a week or two, to a time when there is actual snow on the ground. In the seven years that I have lived in Canberra there has never been natural snow on the ground in the first week of July. And to add insult to injury, Thredbo has now even refused to offer the fake snow and toboggan rides which drew families to it. Oh, and they waited until a week before the day to announce that.

So what can you expect? At Thredbo expect zero snow, paying top dollar for ski-lifts, mechanical sled rides food and drink, a sad snow sculpture melting in the heat, empty pubs where one or two bored people watch footy, over-heated coffee shops closing early, a DJ playing house music to which toddlers and pre-teens dance while their parents stand around sipping over-priced beer and wine. The fireworks were such a non-event that we didn't even realise they had happened. At Perisher expect some man-made snow, a few better musos, but not much more. Don't expect a magical, fun-filled snow weekend as advertised in the brochures.

Don't waste your money, time and energy on this over-hyped, over-priced kids party. Snow open weekend offers you zero snow and zero fun at full season prices. Despite the fact that Threbo and Perisher no doubt know, after so many years of having no actual snow on this weekend, that it will be snowless, they continue to promote this weekend as a funtastic opening to the snow. Too much to expect snow on a weekend claiming (and priced) to be the "start of the snowy season"? Apparently it is. Even Perisher barely has any snow at this time of the year and the reason those photos look so filled with happy people on the snow is because everyone is trying to squeeze onto the few man-made patches of snow for their instagram moment.

Until both Thredbo and Perisher start admitting that they are artificially extending the snow season in order to rake in extra money, and stop charging like there is actual snow on the ground, do yourself a favour and don't fall for their lies. Show them the contempt they deserve by boycotting them for these first two weeks of June and go when there is actual snow and you are getting what you pay for. I for one will not be paying snow fees for a zero snow weekend again. Fool me once....."

Schagne Venter from AUSTRALIA - 12 Jun 2018
Thredbo ski resort:
"Thredbo and Perisher refuse to acknowledge reality and move this weekend on a week or two, to a time when there is actual snow on the ground. In the seven years that I have lived in Canberra there has never been natural snow on the ground in the first week of July. And to add insult to injury, Thredbo has now even refused to offer the fake snow and toboggan rides which drew families to it. Oh, and they waited until a week before the day to announce that.

So, what can you expect? At Thredbo expect zero snow, paying top dollar for ski-lifts, mechanical sled rides food and drink, a sad snow sculpture melting in the heat, empty pubs where one or two bored people watch footy, over-heated coffee shops closing early, a DJ playing house music to which toddlers and pre-teens dance while their parents stand around sipping over-priced beer and wine. The fireworks were such a non-event that we didn't even realise they had happened. At Perisher expect some man-made snow, a few better musos, but not much more. Don't expect a magical, fun-filled snow weekend as advertised in the brochures.

Don't waste your money, time and energy on this over-hyped, over-priced kids party. Snow open weekend offers you zero snow and zero fun at full season prices. Despite the fact that Threbo and Perisher no doubt know, after so many years of having no actual snow on this weekend, that it will be snowless, they continue to promote this weekend as a funtastic opening to the snow. Too much to expect snow on a weekend claiming (and priced) to be the "start of the snowy season"? Apparently it is. Even Perisher barely has any snow at this time of the year and the reason those photos look so filled with happy people on the snow is because everyone is trying to squeeze onto the few man-made patches of snow for their instagram moment.

Until both Thredbo and Perisher start admitting that they are artificially extending the snow season in order to rake in extra money, and stop charging like there is actual snow on the ground, do yourself a favour and don't fall for their lies. Show them the contempt they deserve by boycotting them for these first two weeks of June and go when there is actual snow and you are getting what you pay for. I for one will not be paying snow fees for a zero snow weekend again. Fool me once....."

Schagne Venter from AUSTRALIA - 12 Jun 2018