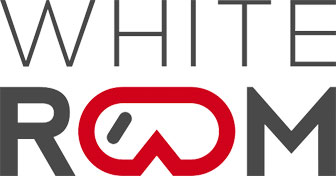 Your daily source of snow related goodness. Focusing on gear, fitness, lifestyle, weather, travel, adventures and technique!
View articles
Snow Forecast Mapswhere's the snow in the next 3 days?
Snow Forecast for 3100 ski resorts around the World, updated four times a day. Weather forecasts are provided for the top lift, bottom lift and mid-mountain elevations. Our detailed Snow Reports and live updates are submitted by local Ski Clubs, ski resort staff and our users. Interactive weather maps show the amount of predicted snowfall as well as the current snow conditions and weather observations. The snow maps also show where the best piste conditions, off-piste powder and forecast weather for skiing and snowboarding can be found.
This map shows the accumulated snow forecast for the next 3 days. Click the image to view the interactive snow forecast map, or see a worldwide overview of all our maps that cover ski resorts for the Rest of the World.
Accumulated snow forecast for the next 3 days.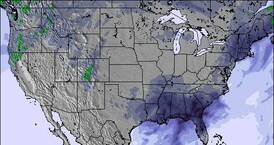 Click to view snow map
Country ski resort overviews
Latest Snow News
Anonymous Report:

There is heavy snow falling above Mount Kilimanjaro.

Anonymous Report:

Snow is falling above Whistler.

Anonymous Report:

Snowing in Whistler.

Anonymous Report:

Snow is falling in Kirovsk.
Latest worldwide snow report
UPDATED 19 APRIL 2018 There has been some glorious sunny weather in Europe over the last couple of days, allowing for some great end of season skiing. The majority of open resorts are in France, with only a handful scattered around Italy, Switzerland in Austria. Glacial resorts are the best option at the moment, with Tignes, Hintertux, Cervinia and Zermatt all offering good riding conditions..... (courtesy of the Skiclub of GB)
Current ski resort picks
Long range skiing weather forecasts for daily picks of our top 5 Resorts are FREE to non snow-forecast.com members! Find the deepest snow, the snowiest forecasts and the ski resorts reporting powder conditions to make the most of planning your winter sports holiday.
Fresh Snow Depth
Upper Snow Depth
Powder reported
New snow in next 3 days
Latest submitted reviews
Sunshine Village ski resort:
"Wow! For what they call a world class resort, this place reeks of Ontario's small mellow slopes. There really is nothing exciting about this place at all other than the fact that you can ski in and out of BC. My wife was bored in two hours while I was able to get out to Delirium Dive, which was even harder than the groomed runs. DD was great for the only steep they have. But Lake Louise, the next day, knocked it out of the water with steeper in-bounds terrain, better snow, no need to rent a beacon and a little traverse instead of hiking in and a massive traverse out. It doesn't help that the terrain park is two massive traverses to get in and out!
I hate to write negative reviews but I felt urged to do so with this resort and frankly all you have to do is go there for a day to finish your business and say you've done it. Lake Louise is better in every single way! Better terrain, better terrain park, has gladed runs, friendlier staff and the food wasn't like eating cardboard out of a dumpster. Skip this wreck and go to Louise!"

Federer from CANADA - 16 Apr 2018
Read 110 more review(s) of Sunshine Village or submit your own
Lake Louise ski resort:
"All I can say is wow. This resort way overcame expectations in every way. The steep lift-accessible terrain way exhilarating and exactly what I came to the rockies for. Lots of medium sized cliffs to jump off with beautiful landings and no worry about rocks underneath the snow since they've got a base of 247cm! The groomers were very well taken care of for my wife who normally skis blues but I boosted her confidence and she really excelled all over the mountain.

After riding Sunshine Village and having to rent a beacon to ride what they call a 'freeride zone' was a joke compared to what Lake Louise has open daily. I'm glad I at least went so I can forward people over to Louise instead! My wife was bored of their short flat runs after two hours. We are off to Kicking Horse to see what they have to offer and I hope it is half as good as Louise and we will be having another amazing day! Thanks for the best three days of skiing we've ever had!

Special mention to the Northface Bistro for a delicious buffet at a great price and the snowmakers that confirmed my directions to the awesome skiing."

Charlie & George from CANADA - 16 Apr 2018
St. Anton ski resort:
"Went last week of March 18. Snow was great, visibility not so good. But I could still tell this is a great resort. So much choice and the infrastructure is top notch. Apres-ski is buzzing, good choice of late bars with ambience, ski show: brilliant. It is more expensive so recommend trying a few value resorts until you're advanced intermediate to get value. We stayed in the recommended Yaya resort. If you want value stay in an apartment and do some cooking and drinking in apartment. Good value supermarket on the way into town and you can rent ski gear in Pettenu. If it's convenient there's good savings to be had. We travelled on a Sunday and avoided traffic and queues."

Paul costello from IRELAND - 15 Apr 2018