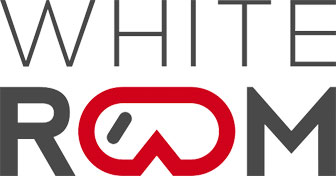 Your daily source of snow related goodness. Focusing on gear, fitness, lifestyle, weather, travel, adventures and technique!
View articles
Snow Forecast Mapswhere's the snow in the next 3 days?
Snow Forecast for 3100 ski resorts around the World, updated four times a day. Weather forecasts are provided for the top lift, bottom lift and mid-mountain elevations. Our detailed Snow Reports and live updates are submitted by local Ski Clubs, ski resort staff and our users. Interactive weather maps show the amount of predicted snowfall as well as the current snow conditions and weather observations. The snow maps also show where the best piste conditions, off-piste powder and forecast weather for skiing and snowboarding can be found.
This map shows the accumulated snow forecast for the next 3 days. Click the image to view the interactive snow forecast map, or see a worldwide overview of all our maps that cover ski resorts for the Rest of the World.
Accumulated snow forecast for the next 3 days.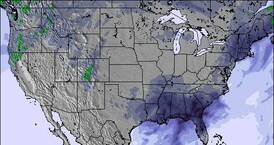 Click to view snow map
Country ski resort overviews
Latest Snow News
Simply Val d'Isere Gondola in la Daille... gone #valdisere

https://t.co/FYEaxKu4XE

Simply Val d'Isere

Before & after, La Daille gondola #valdisere ... gone

Continuing through our closing day (Sunday, May 27), three lifts will be scheduled each day, weather permitting: Pine Marten, Skyliner, and Summit. More than 2,000 acres will remain open, including favorites such as Cow's Face, the Cirque Bowl and the upper Northwest terrain from Summit top. The Skyliner terrain parks will continue to be maintained and we'll groom nearly two dozen runs each evening. Operating hours are 8:30 a.m. to 1:30 p.m. daily.

vincentbrigand.com . Wednesday : snow is still very good. Check our beautiful appartment for rent in Arc 2000 :

https://t.co/1xrAifVQmD
Latest worldwide snow report
UPDATED 21 MAY 2018 Conditions have cleared over Austria following last week,'s snowfall, with sunnier skies and more typical spring / summer skiing conditions. It was warmer still over our North American resorts, with temperatures in double digits. Skiing in Blackcomb ends this week..... (courtesy of the Skiclub of GB)
Current ski resort picks
Long range skiing weather forecasts for daily picks of our top 5 Resorts are FREE to non snow-forecast.com members! Find the deepest snow, the snowiest forecasts and the ski resorts reporting powder conditions to make the most of planning your winter sports holiday.
Fresh Snow Depth
Upper Snow Depth
Powder reported
New snow in next 3 days
Latest submitted reviews
Killington ski resort:
"Killington has one trail left open. A lift ticket for one trail is $70! Powdr has zero respect for its customer base. I wouldn't give these clowns your money, never mind mine..."

Arty M from UNITED STATES - 18 May 2018
Killington ski resort:
"I despise the corporate monster that is Killington's parent company, Powdr Corp. The bad energy that they feed into the ski industry is affecting the attitude of snow enthusiasts who ski at Killington. The happy buzz that has filled the place since management switched over is dying, if not dead. New subscription plan for mountain services vows to charge your credit card every month for ever (until you call and cancel - with plenty of harassment for trying and only after a minimum 12-month contract). I'm not looking for a new phone plan, I just want to ski. When operations decisions are made by out of towners looking for a money grab, the best interests of Killington skiers are tossed in the trash. Powdr Corp. is destroying the ski experience at Killington."

J Mockus from UNITED STATES - 16 May 2018
Villars ski resort:
"Another great season in Villars. Great snow from start to end of season and the magic pass makes the ski season a real bargain, along with the Liberty Pass for the Gym & Wellness. Mamma Lotta's restaurant is another great addition. Hopefully, Isenau lift will be ready for 2018/19."

David from SWITZERLAND - 10 May 2018