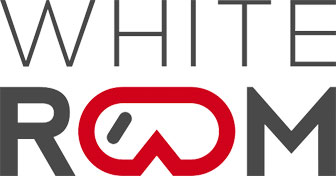 Your daily source of snow related goodness. Focusing on gear, fitness, lifestyle, weather, travel, adventures and technique!
View articles
Snow Forecast Mapswhere's the snow in the next 3 days?
Snow Forecast for 3100 ski resorts around the World, updated four times a day. Weather forecasts are provided for the top lift, bottom lift and mid-mountain elevations. Our detailed Snow Reports and live updates are submitted by local Ski Clubs, ski resort staff and our users. Interactive weather maps show the amount of predicted snowfall as well as the current snow conditions and weather observations. The snow maps also show where the best piste conditions, off-piste powder and forecast weather for skiing and snowboarding can be found.
This map shows the accumulated snow forecast for the next 3 days. Click the image to view the interactive snow forecast map, or see a worldwide overview of all our maps that cover ski resorts for the Rest of the World.
Accumulated snow forecast for the next 3 days.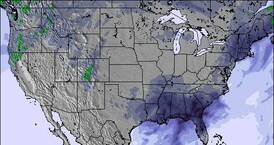 Click to view snow map
Country ski resort overviews
Latest Snow News
Anonymous Report:

Snowing in Mt Donna Buang.

Snow-Forecast Australian base depths may hit the 2m mark this week (deepest at present 1.8m), with another 30cm+ in the forecast by the weekend at most areas.

https://t.co/6J0OJkHPMP

Ski Villaroger

#villaroger #fete today... let the #crepefest begin #localfete #lesarcs #psradiski

Anonymous Report:

Snowing in Falls Creek.
Latest worldwide snow report
UPDATED 6 AUGUST 2018 Another cold front moved in over Australia, and weather warnings have been issued for parts of the state of Victoria. Fresh snow is expected, particularly for Mount Buller, and the great season seems set to continue for the foreseeable future. New Zealand,'s South Island basked in the sun, whilst neighbouring resorts on the North Island were not so lucky with the weather. South America also looked eagerly to the forecast, and Nevados in Chile is lining up for a potential dump of 32cm over the course of Monday..... (courtesy of the Skiclub of GB)
Current ski resort picks
Long range skiing weather forecasts for daily picks of our top 5 Resorts are FREE to non snow-forecast.com members! Find the deepest snow, the snowiest forecasts and the ski resorts reporting powder conditions to make the most of planning your winter sports holiday.
Fresh Snow Depth
Upper Snow Depth
Powder reported
New snow in next 3 days
Latest submitted reviews
Porters ski resort:
"Another reviewer couldn't be further from the truth.
The manager at Porters goes out of his way to help clients and lifts are all not (did you mean to include 'not', ed?) closed when the weather conditions make it unsafe for them to operate - and this information is communicated on their website in advance.

If Mt Hutt is closed you can bet Porters will be open due to the different orientation of the slopes. No queues at Porters and extremely friendly staff.

Closest skifield to Christchurch, best value for money and in my opinion some of the best off-piste runs in the area."

Lewis from NEW ZEALAND - 10 Aug 2018
Porters ski resort:
"Porters is the go to field for riders who want challenging terrain and excellent customer service. Mountain hosts are on the slopes most days and are more than happy to share their best runs and help first-time riders and skiers. The cafe has delicious home made hearty meals, the best baristas and don't forget to try the steak sandwiches!! Yum!"

Kim from NEW ZEALAND - 10 Aug 2018
Mount Buffalo ski resort:
"Mount Buffalo Snow Season 2018
Mount Buffalo has some of the best and most accessible snow in Victoria and it's free as there are no resort fees to enter the park. Located only a 45 minute drive from Porepunkah and Bright, Mount Buffalo is "North East Victoria's Winter Wonderland" and has extensive areas of snow at both Dingo Dell and Cresta Valley for snow play and tobogganing, cross country skiing or simply enjoying the amazing views.

There is a warm and friendly café and day shelter at Dingo Dell where the Mount Buffalo Ski School is based and where there is excellent tobogganing for children and families. The ski school has a range of affordable snow clothes for those that might have forgotten winter warmers and also has toboggans for hire.

Cresta Valley has extensive areas available for tobogganing as some of the old ski runs are now available to use for snow play and Cresta is also the hub for cross country skiers to access the groomed Cresta Beginners trail, Bogong Loop and Horn Road ski trails. There are also the longer ungroomed four and six kilometre trails (accessed off the Bogong Loop) and the Lyrebird Plain back country trail from the Horn Road. There is no café at Cresta Valley but there are portable toilets and a small day shelter (unheated). Take your winter woollies and wet weather gear.

There is plenty of parking at both Dingo Dell and Cresta

Other backcountry ski trails include the longer reservoir road trail. While the Mount McLeod and Rocky Creek ski trails take you further out backcountry. Mount Buffalo Ski School offer daily cross-country ski lessons at Dingo Dell plus half and full day ski tours.

The mountain has snowshoe trails (and snow shoes for hire at the Ski School Shop) plus amazing snow hikes to the top of the Hump and the lookout at Dingo Dell. Mount Buffalo Ski School also run regular snowshoe rambles each Wednesday and Saturday afternoon at 2.30.

The gorge precinct with its amazing views of the valleys below and the Alps is well worth a visit and the historical Mount Buffalo Chalet covered with snow is a great photo opportunity.

Snow camping is available at Lake Catani and Mt McLeod camping areas

While there are no ski lifts at Mount Buffalo (the old resort having burnt down in 2006) there are still areas at Cresta Valley where you can back country style alpine ski or snowboard by simply hiking uphill with your skis or board and then traveling back down the old ski runs and of course it is free!"

David Chitty from AUSTRALIA - 08 Aug 2018