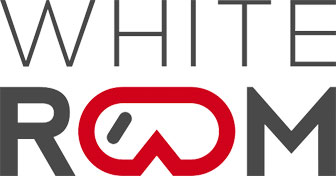 Your daily source of snow related goodness. Focusing on gear, fitness, lifestyle, weather, travel, adventures and technique!
View articles
Snow Forecast Mapswhere's the snow in the next 3 days?
Snow Forecast for 3200 ski resorts around the World, updated four times a day. Weather forecasts are provided for the top lift, bottom lift and mid-mountain elevations. Our detailed Snow Reports and live updates are submitted by local Ski Clubs, ski resort staff and our users. Interactive weather maps show the amount of predicted snowfall as well as the current snow conditions and weather observations. The snow maps also show where the best piste conditions, off-piste powder and forecast weather for skiing and snowboarding can be found.
This map shows the accumulated snow forecast for the next 3 days. Click the image to view the interactive snow forecast map, or see a worldwide overview of all our maps that cover ski resorts for the Rest of the World.
Accumulated snow forecast for the next 3 days.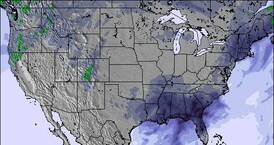 Click to view snow map
Country ski resort overviews
23 Feb 2011
Latest Snow News
Snow falling at Jahorina.

Weather radar observation:

Heavy snow is falling in Whiteface Mountain (Lake Placid).

Weather radar observation:

There is heavy snow falling in Vrådal.

Weather radar observation:

Snowing heavily on the slopes above Titus Mountain.
Latest worldwide snow report
UPDATED 23 JANUARY 2019 "Quieter" perhaps best describes the weather in the Alps this past week after the heavy snowfall that lasted for three weeks from Christmas to mid-January in the Eastern Alps. The snow there is now lying up to six metres (20 feet) deep and should be enough to last most of the resorts in the region through to the spring - even if there's no more snowfall this winter (but don't worry, there's some in the forecast!).....
Current ski resort picks
Long range skiing weather forecasts for daily picks of our top 5 Resorts are FREE to non snow-forecast.com members! Find the deepest snow, the snowiest forecasts and the ski resorts reporting powder conditions to make the most of planning your winter sports holiday.
Fresh Snow Depth
Upper Snow Depth
Powder reported
New snow in next 3 days
Latest submitted reviews
Mount Washington ski resort:
"I drove from Victoria for a day of skiing on Jan 9. I arrived at the hill just before nine. It had snowed heavily the previous night and was continuing. I decided to rent skis, hoping that a wider ski might make my life easier. It was warm and the snow was like wet cement. I made two runs and knew that no grooming would likely be done that day and that my abilities were being challenged with the heavy wet snow. I returned my equipment and pass and inquired about a refund. I was told that while not guaranteed, it was likely. I filled out forms and was going to speak to the finance department. I was told they were busy, so left all contact info and was told they would be in touch. Two weeks later, nothing. I have called twice and left a number, nothing. I have become more and more frustrated with Mt. Washington over the past few years. I have been skiing here since 2004."

john h mcmullen from CANADA - 23 Jan 2019
Read 455 more review(s) of Mount Washington or submit your own
Mount Washington ski resort:
"Awesome day skiing yesterday and it looks even better today, not sure about all of the complaining on here. Put down the phone and go hit the slopes."

Marmot Man from CANADA - 22 Jan 2019
Read 455 more review(s) of Mount Washington or submit your own
Mainalo ski resort:
"Mainalo is a great little resort:

1. It is very close to Athens (most of the way there is motorway)

2. It only has two (practically one) drag lifts, but it brings you to a mountaintop with a pretty hairy and long red slope, and limitless tree-level off-piste possibilities

3. It is beautiful, full of really impressive fir trees, and so is the way there.

4. It is dead cheap to rent skis and buy the lift card, at 10Eur each.

5. Even when it's crowded, most people are there for the snowball fights and sleighing with their kids, rather than skiing

6. It has a dedicated sleigh slope; safe for skiers and careful parents.

7. Nearby villages, mainly Levidi, have good accommodation options. While maintaining a village atmosphere and far from a luxurious, expensive resort

All in all, Mainalo is great for a day trip or a weekend from Athens if you are too experienced to even find Parnassos ski center limited and crowded, or if you don't like overwhelming Mykonos-like atmosphere: full of public health hazardous skiers!"

Georgios Glinos from GREECE - 22 Jan 2019