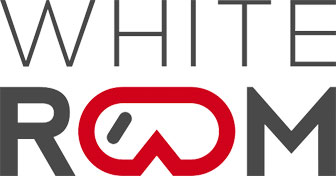 Your daily source of snow related goodness. Focusing on gear, fitness, lifestyle, weather, travel, adventures and technique!
View articles
Snow Forecast Mapswhere's the snow in the next 3 days?
Snow Forecast for 3100 ski resorts around the World, updated four times a day. Weather forecasts are provided for the top lift, bottom lift and mid-mountain elevations. Our detailed Snow Reports and live updates are submitted by local Ski Clubs, ski resort staff and our users. Interactive weather maps show the amount of predicted snowfall as well as the current snow conditions and weather observations. The snow maps also show where the best piste conditions, off-piste powder and forecast weather for skiing and snowboarding can be found.
This map shows the accumulated snow forecast for the next 3 days. Click the image to view the interactive snow forecast map, or see a worldwide overview of all our maps that cover ski resorts for the Rest of the World.
Accumulated snow forecast for the next 3 days.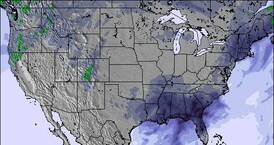 Click to view snow map
Country ski resort overviews
16 Mar 2011
Latest Snow News
A stunning blue sky and sunshine Monday. There is only a slight breeze. Perfect weather to get out into the great outdoors and explore. There is some high wispy cloud about. There is a good spring cover right across the resort. Temps dipped to -10 overnight so the snow has set-up well, it will be firm first up but will soften nicely in the sunshine, becoming heavy going particularly on the lower areas. The groomed higher trails will hold firm longer...Good fun spring skiing and boarding...

Aguaventura Snowshop

Hoy 23/09, ABIERTO (1,7,9); TIEMPO: Nevadas con viento ; CAMINO: Expedito; NIEVE ACUMULADA: 50 cm. #Chile #Pucon #Villarrica

Aguaventura Snowshop

Hoy 23/09, ABIERTO; CLIMA: Nevisca. NIEVE: Polvo profunda; 65cm en zona alta. ANDARIVELES: 7/12. PISTAS ABIERTAS : 16/26

Aguaventura Snowshop

Hoy 23/09, ABIERTO; CLIMA: Nublado. CALIDAD DE LA NIEVE: Polvo. NIEVE ACUMULADA: 224cm CAMINO: Uso de cadenas obligatorio. PISTAS ABIERTAS: 7/22
Latest worldwide snow report
UPDATED 20 SEPTEMBER 2018 In a marked contrast to previous weeks, both our Argentinian and Chilean resorts saw heavy snowfall, resulting in fantastic powder conditions and up to near 40cm of fresh snow in some areas. Australia and New Zealand saw far more typical, if favorable spring skiing, with New Zealand in particular continuing to benefit from the bumper snowfall earlier this week. Our operational European glacial resorts have seen little change for the most part, with only four currently operational..... (courtesy of the Skiclub of GB)
Current ski resort picks
Long range skiing weather forecasts for daily picks of our top 5 Resorts are FREE to non snow-forecast.com members! Find the deepest snow, the snowiest forecasts and the ski resorts reporting powder conditions to make the most of planning your winter sports holiday.
Fresh Snow Depth
Upper Snow Depth
Powder reported
New snow in next 3 days
Latest submitted reviews
Champoluc ski resort:
"Did 3 years on trot to Champuloc, staying at Relais de Glaciers, lovely hotel, great spa, great food, wonderful staff. Went with Ski2 and can't praise them enough. Great long cruising reds, nearly always deserted. Lovely off-piste opportunities right by the pistes. Having gone to different resorts year after year, fact that we did 3 years here in a row tells you everything. No nightlife, but that's the price you pay for deserted pistes."

Bradley Mitchell from UNITED KINGDOM - 16 Sep 2018
Gressoney-la-Trinite ski resort:
"Stayed Jan 18 in hotel Dufour, right by chair lift. First trip to Gressoney having been 3 times to Champuloc. Hotel rooms basic but good spa and excellent food. The 2 chair lifts at base of Gressoney are very slow. But area has excellent skiing, great off piste and no crowds. Powder lasts for days as a result. Long red to Alagna can be icy. Lifts and pistes best in Champuloc and new base gondola for 2019 season. As always, links to the top and over to Champuloc vulnerable to high winds. Gressoney really, really quiet. Not a sniff of apres-ski to be found."

Bradley Mitchell from UNITED KINGDOM - 16 Sep 2018
Read 31 more review(s) of Gressoney-la-Trinite or submit your own
Gulmarg ski resort:
"Has anyone visited Gulmarg recently ? (2018)

We plan a trip in Feb 2019 and are looking for a decent and clean place to stay. Preferably not too pricy.

Any help is most appreciated.

(note from editor: post will remain for a short time.)"

Nick from DENMARK - 15 Sep 2018