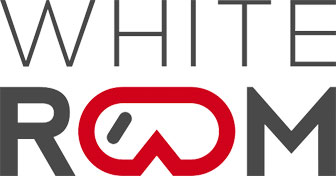 Your daily source of snow related goodness. Focusing on gear, fitness, lifestyle, weather, travel, adventures and technique!
View articles
Snow Forecast Mapswhere's the snow in the next 3 days?
Snow Forecast for 3100 ski resorts around the World, updated four times a day. Weather forecasts are provided for the top lift, bottom lift and mid-mountain elevations. Our detailed Snow Reports and live updates are submitted by local Ski Clubs, ski resort staff and our users. Interactive weather maps show the amount of predicted snowfall as well as the current snow conditions and weather observations. The snow maps also show where the best piste conditions, off-piste powder and forecast weather for skiing and snowboarding can be found.
This map shows the accumulated snow forecast for the next 3 days. Click the image to view the interactive snow forecast map, or see a worldwide overview of all our maps that cover ski resorts for the Rest of the World.
Accumulated snow forecast for the next 3 days.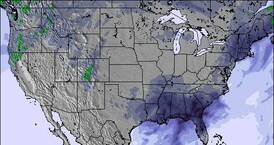 Click to view snow map
Country ski resort overviews
Latest Snow News
Anonymous Report:

Snow falling heavily in Mount Washington. Very windy today. Very cold. A few inches of new snow. Lifts are all open. Piste snow conditons are fair. There is fresh snow off-piste.

Aguaventura Snowshop

Hoy 21/08, ABIERTO ; CLIMA: Parcialmente nublado con algo de viento. TEMPERATURA : 5º/7ºC. 31 pistas abiertas. Porte de cadenas obligatorio en camino de montaña.

Aguaventura Snowshop

Hoy 21/08, ABIERTO; CLIMA: Parcialmente nublado. TEMPERATURA : -2º/5º. NIEVE: Fresada humeda rapida. 43CM en zona intermedia. ANDARIVELES: 11/12.

Aguaventura Snowshop

Hoy 21/08, ABIERTO; CLIMA: Despejado. Nieve acumulada zona alta: 112cm. CALIDAD: Humeda dura. CAMINO: Porto de cadenas obligatorios. 5 andariveles abiertos.
Latest worldwide snow report
UPDATED 20 AUGUST 2018 For those seeking great conditions and fresh snowfall, our Antipodean resorts are where you want to be, many Australian resorts are seeing the best season in a decade, while continuing top ups of snow have kept our New Zealand resorts in fantastic shape..... (courtesy of the Skiclub of GB)
Current ski resort picks
Long range skiing weather forecasts for daily picks of our top 5 Resorts are FREE to non snow-forecast.com members! Find the deepest snow, the snowiest forecasts and the ski resorts reporting powder conditions to make the most of planning your winter sports holiday.
Fresh Snow Depth
Upper Snow Depth
Powder reported
New snow in next 3 days
Latest submitted reviews
Mount Damavand ski resort:
"I have climbed to Damavand summit from all four main routes but I prescribed for mountaineers that they want to climb for the first time to any route they must have a coach or a very experienced man in his / her team and have accommodated with physical readiness then start to climbing as example 'the eastern route' have the most climbing distance and also in foggy climates the most danger is to be thrown off to 'Yakhar valley'. 'The northern route' program it is better to reach '5000 Shelter'. The end shelter in the first time and have enough water and also have crampon for transferring the glassier. The western route has the most slope and danger of throwing rocks and needs the most physical readiness at the end. 'The southern route' has the most visitors/climbers so it needs preparations to reserve a bed via net."

Behzad Karimmaslak from IRAN - 19 Aug 2018
Killington ski resort:
"The new 365 Beast Pass described by a previous reviewer is an automatic renewal plan that auto charges your credit card monthly. That system has been overcharging customers by authorizing multiple charges per month, instead of just the one. Even after identification of the issue, additional charges continued to appear, and it's taken/taking Killington quite some time to rectify the problem. I haven't seen any more charges recently, but I'm concerned what August will bring. Be cautious about giving out financial information to this business..."

Dan E from UNITED STATES - 15 Aug 2018
Porters ski resort:
"Another reviewer couldn't be further from the truth.
The manager at Porters goes out of his way to help clients and lifts are all not (did you mean to include 'not', ed?) closed when the weather conditions make it unsafe for them to operate - and this information is communicated on their website in advance.

If Mt Hutt is closed you can bet Porters will be open due to the different orientation of the slopes. No queues at Porters and extremely friendly staff.

Closest skifield to Christchurch, best value for money and in my opinion some of the best off-piste runs in the area."

Lewis from NEW ZEALAND - 10 Aug 2018