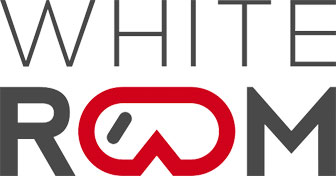 Your daily source of snow related goodness. Focusing on gear, fitness, lifestyle, weather, travel, adventures and technique!
View articles
Snow Forecast Mapswhere's the snow in the next 3 days?
Snow Forecast for 3200 ski resorts around the World, updated four times a day. Weather forecasts are provided for the top lift, bottom lift and mid-mountain elevations. Our detailed Snow Reports and live updates are submitted by local Ski Clubs, ski resort staff and our users. Interactive weather maps show the amount of predicted snowfall as well as the current snow conditions and weather observations. The snow maps also show where the best piste conditions, off-piste powder and forecast weather for skiing and snowboarding can be found.
This map shows the accumulated snow forecast for the next 3 days. Click the image to view the interactive snow forecast map, or see a worldwide overview of all our maps that cover ski resorts for the Rest of the World.
Accumulated snow forecast for the next 3 days.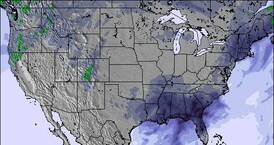 Click to view snow map
Country ski resort overviews
20 Feb 2011

27 Nov 2010
Latest Snow News
Snowing in Bakuriani.

It is snowing steadily in Yamagata Zao Onsen.

Excellent on and off piste conditions. Yet more snow on it's way, great news.

We will be open Family Day, Feb 18th. We are operating on normal season hours. We are open Wednesday - Sunday, closed Monday/Tuesday.
Latest worldwide snow report
UPDATED 13 February 2019 Much of last week was fairly benign in the Alps with some great sunny days on fresh snow in the middle of last week. But the snow started to arrive on Friday/Saturday in the area and most resorts got at least 20cm of snow, some as much as 70cm by Monday.....
Current ski resort picks
Long range skiing weather forecasts for daily picks of our top 5 Resorts are FREE to non snow-forecast.com members! Find the deepest snow, the snowiest forecasts and the ski resorts reporting powder conditions to make the most of planning your winter sports holiday.
Fresh Snow Depth
Upper Snow Depth
Powder reported
New snow in next 3 days
Latest submitted reviews
Mount Washington ski resort:
"The grooming these past 21/2 weeks has been the best grooming I've ever seen in the past 20 years. Pretty near every run has been groomed every day this past week and grooming has been a lot better quality. We have had low temps and frozen conditions so the groomed runs have been great.
I wrote an email to GM complaining about grooming on January 15th and received a prompt response about the difficulties they had encountered this season. But at that point it was the worse grooming ever and they were responsible for it. That said, the grooming since then has been the best ever even on weekdays. Thanks to all at the mountain who heard us. I'm sure word will get out."

Skier Bri from CANADA - 10 Feb 2019
Read 448 more review(s) of Mount Washington or submit your own
Mainalo ski resort:
"Excellent small resort near Athens."

Tassos from GREECE - 09 Feb 2019
Borovets ski resort:
"There is a supermarket in the centre of Borovets called ALBI or similar. It is very handy in terms of its location but the customer service is shocking. I bought a simple but reasonably expensive bottle of wine which had the stem cracked and came away when I took the cork out. I returned to the store 20 minutes after purchasing the wine and asked for a replacement. In no uncertain term I was told it it was my problem and nothing to do with them.

I have never had such a poor purchase experience in terms of issue resolution. I felt as though I was dealing with the Borovets mafia rather than shopkeepers.

I really felt like I was just a target for them to make money from and they had no responsibility for what they sold.

The whole experience has shocked me and all over a bottle of wine which probably cost them £10 ."

Bramor from BULGARIA - 08 Feb 2019