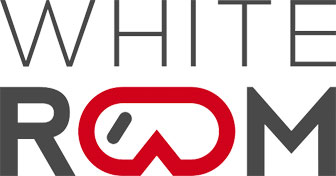 Your daily source of snow related goodness. Focusing on gear, fitness, lifestyle, weather, travel, adventures and technique!
View articles
Snow Forecast Mapswhere's the snow in the next 3 days?
Snow Forecast for 3100 ski resorts around the World, updated four times a day. Weather forecasts are provided for the top lift, bottom lift and mid-mountain elevations. Our detailed Snow Reports and live updates are submitted by local Ski Clubs, ski resort staff and our users. Interactive weather maps show the amount of predicted snowfall as well as the current snow conditions and weather observations. The snow maps also show where the best piste conditions, off-piste powder and forecast weather for skiing and snowboarding can be found.
This map shows the accumulated snow forecast for the next 3 days. Click the image to view the interactive snow forecast map, or see a worldwide overview of all our maps that cover ski resorts for the Rest of the World.
Accumulated snow forecast for the next 3 days.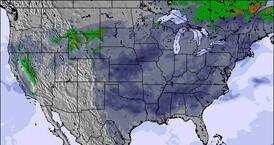 Click to view snow map
Country ski resort overviews
17 Dec 2010

4 Mar 2006
Latest Snow News
Manager Report:

There is heavy snow falling at Mürren.

Anonymous Report:

Snowing at a moderate rate in Peisey/Vallandry.

Anonymous Report:

Snow falling at Le Tour.

Anonymous Report:

Snow falling heavily at Castle Mountain Resort.
Latest worldwide snow report
UPDATED 18 JANUARY 2018 Europe was in the grips of Storm Evi on Thursday 18th January, which had almost as chaotic an impact as storm Eleanor did two weeks ago. This week saw lift closures due to wind and excess snow, reduced visibility across many resorts and an increasing avalanche risk. It is not all negatives of course, with the storm delivering substantial quantities of snow across the vast majority of the Alps across France, Italy, Switzerland and Austria. This led to excellent riding conditions expected in many resorts, especially after the clouds clear. The storm is far from over however with more snow expected, most heavily in the northern French Alps, resorts around the Matterhorn and the Arlberg region. .... (courtesy of the Skiclub of GB)
Current ski resort picks
Long range skiing weather forecasts for daily picks of our top 5 Resorts are FREE to non snow-forecast.com members! Find the deepest snow, the snowiest forecasts and the ski resorts reporting powder conditions to make the most of planning your winter sports holiday.
Fresh Snow Depth
Upper Snow Depth
Powder reported
New snow in next 3 days
Latest submitted reviews
Mount Hermon ski resort:
"All negative feedback should be read suspiciously. Ever heard that Hermon is on the border with Sirya and Lebanon? There is military training nearby? And have you checked how many days of snow there is year round? You want high mountain skiing go to the Alps. You want fun and on a good weather day have a proper day: getting up early and getting home late. And be able to say I skied and swum in the ocean on the same day, then that's the place to go."

Ruth Wagner from ISRAEL - 15 Jan 2018
St Johann-Alpendorf ski resort:
"Been coming here for 10 years. Wonderful ski area. Very friendly staff and a good variety of terrain. We enjoy the on-mountain restaurants and find the prices very reasonable. The snow making and the slope preparation are excellent. The new lifts in Alpendorf are great with heated seats and covers for snowy weather. The G-link in Wagrain provides a great connection to Wagrain and Flacau."

Peter from UNITED STATES - 13 Jan 2018
Read 17 more review(s) of St Johann-Alpendorf or submit your own
Champoluc ski resort:
"Just back from this hidden treasure of a resort. Wonderful variety of slopes with superb views. Dead quiet with no lines for ski pass, lifts, restaurants etc. Many cosy restaurants on the slopes and very well priced. Stayed at the Le Rocher hotel: spotless, great food and comfortable. Also access to a super spa 5 minutes away.

This place is largely unknown. Go, you will not be disappointed. It's truly unspoilt and brilliant fun (way better than those faceless French resorts)."

walt from SOUTH AFRICA - 12 Jan 2018