World Snow Overview
We've created this page to help you find the best snow conditions. It combines past, present and future data sources from around Snow-Forecast.com and updates regularly. The Snow Roundup page is updated on Mondays and Thursdays for all major ski resorts. Live Eyeball snow updates are shown in real time when submitted via twitter by our global network of reporters. Resort Picks lists ski resorts from around the world where new snow is forecast, powder is reported and latest snow depths.

SNOW NEWS UPDATED 30 OCTOBER 2014

INTRODUCTION After a week of good weather it continued to present itself on Thursday with lots of sunshine and scattered early morning clouds being seen across Europe. Overall visibility was very good in all of our featured resorts in Europe and the pistes are looking excellent.
AUSTRIA Austria enjoyed a relatively sunny day with some resorts seeing early morning patches of cloud, which cleared by the afternoon and made for a great days skiing.The Hintertux (185cm) team have been posting lots of amazing pictures online and its clear as to why. After recent snowfall their pistes are looking excellent and the off piste looks very appealing in parts. On Thursday 30th October there were 15 lifts running and it was mostly sunny with some scattered cloud cover early on but this did clear by the afternoon. It's been a good week for weather in Austria and the weekends appears to be no different so get out there and enjoy the sun and slopes.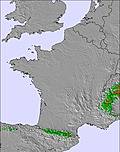 FRANCE Tignes (30cm) enjoyed another sunny day on Thursday 30th October. It is currently our only featured resort open for snowsports. There were six lifts in operation for those out on the slopes. The pistes are currently in a good state but off piste is varied so do take care if you venture off the slopes. The forecast for the coming weekend looks excellent with lots of sunshine and clear skies being predicted.

SWITZERLAND The excellent weather seen across Europe was certainly visible in Switzerland with Zermatt and Saas Fee seeing beautiful sunny skies Zermatt (110cm) had recent fresh snow on the upper slopes with up to 20cm being reported. On Thursday 30th October there were 12 lifts running and the pistes were looking great. The sun was also shining brightly and the average mid mountain temperature was approximately 3C so the pistes at altitude were very strong.The fortunate weather looks set to continue right through to next week so make the most out of the excellent conditions.

ITALY The Val Senales Glacier (115cm) has excellent pistes after the recent large snow fall and there are even pockets of powder to be carved through off the piste. On Thursday 30th it was mostly sunny with a few patches of cloud and there was a total of four lifts in operation. Winter is very close now so the resort of Val Senales will be opening soon.The forecast for the weekend looks excellent with lots of sunshine expected. The conditions are very good so get out there and make the most of them Cervinia and The Presena Glacier are closed for the summer.

NORTH AMERICA Timberline, USA and Whistler, Canada are closed for the summer.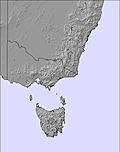 AUSTRALIA All our featured resorts in Australia are closed for the season.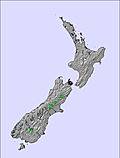 NEW ZEALAND Whakapapa has now closed for the season leaving just Turoa (280cm) open. The resort received around 10cm of fresh snow on Thursday 30th October but it was closed due to high winds.

SOUTH AMERICA All of our featured resorts in South America are closed for the season.