World Snow Overview
We've created this page to help you find the best snow conditions. It combines past, present and future data sources from around Snow-Forecast.com and updates regularly. The Snow Roundup page is updated on Mondays and Thursdays for all major ski resorts. Live Eyeball snow updates are shown in real time when submitted via twitter by our global network of reporters. Resort Picks lists ski resorts from around the world where new snow is forecast, powder is reported and latest snow depths.

SNOW NEWS UPDATED 21 JULY 2016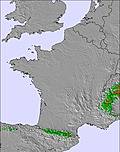 INTRODUCTION France had the pick of the European conditions on Thursday, where Les Deux Alpes had 23 lifts turning. Elsewhere, it was cloudy day in Austria, who are expecting some thunder and showers over the weekend, whilst in Italy/Switzerland good summer skiing was on offer at Cervinia, Zermatt and Saas Fee.
AUSTRIA In Austria, three of our featured resorts are currently offering summer skiing. It was a largely cloudy day with the chance of rain on Thursday 21st July, and the pick of the resorts was Molltal Glacier (240cm), who had three lifts running. The weather for the coming weekend looks to be unsettled, with many resorts expecting thunder and showers for the duration.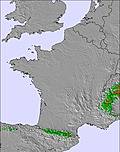 FRANCE Our three French summer ski resorts were all open for glacier skiing on Thursday 21st July, where it was a predominately cloudy day with the sun breaking through at times. In the Southern Alps, Les Deux Alpes (160cm) had 23 lifts serving some nicely groomed slopes.

SWITZERLAND Despite no fresh snow of late, good skiing was still on offer near the Matterhorn at the Swiss resorts of Zermatt (170cm) and Saas Fee (235cm). The temperature was around +10C on Thursday 21st July, and both resorts had nice riding conditions available on soft snow.

ITALY Cervinia (160cm) is our only featured Italian resort currently open for skiing. The weather was largely overcast on Thursday 21st July, and three lifts were providing access to the skiing high on the Plateau Rosa.

NORTH AMERICA Timberline (20cm) in Oregon, USA was open for skiing on Thursday 21st July where three lifts continued to provide access to some nice spring skiing. In Canada, Whistler has closed for the season.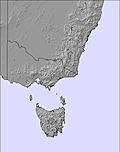 AUSTRALIA Thursday 21st July has saw base snow depths deteriorate around Australia, and many resorts have been feeling the detrimental effects of some of the recent mild weather and rain. The resort hit hardest by this is Ben Lomond (10/20cm) who have been forced to close for the time being due to the current lack of snow. However, it is not all bad news, some nice skiing on soft, groomed snow was on offer at resorts such as Thredbo (95cm) and Perisher (95cm), where the latter was running all 14 of its lifts on Thursday. More rain is forecast over Friday 22nd July, before the temperatures are then set to drop and snow predicted to fall over the weekend. Mount Buller (31cm) may be one of the resorts to benefit from this the most where 21cm is expected on Sunday 24th.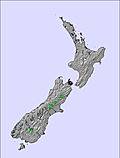 NEW ZEALAND Fresh snow has fallen across the New Zealand resorts this week, helping to improve the riding conditions although the best riding is still on the groomed runs. The North Island resorts of Turoa (117cm) and Whakapapa (93cm) boast the deepest average base depths, but these resorts still don't have all of their lifts operating. The riding on the groomed runs is very good at these resorts and sunny skies on Thursday 21st July provided excellent visibility. On the South Island, The Remarkables (70/95cm) is in great shape and easily offers some of the best skiing in New Zealand at the moment. There are pockets of windblown powder snow from the fresh fall of snow this week, so you can enjoy hunting out these pockets of fun on and off the trails. The forecast is for a mixture of sun and cloud, with fresh snowfall predicted at all of the New Zealand resorts over the next week. Whakapapa, Turoa and Treble Cone (61/86cm) stand to see the greatest improvement in riding conditions with over a metre of fresh forecast to hit the resorts by the end of July.

SOUTH AMERICA In Argentina, the best conditions continue to be found at the resort of Las Lenas (50/130cm), who have excellent snow coverage and some nice tracked out options off piste. Elswehere, Cerro Catedral (7/60cm) is in need of some more snow towards its base, but despite this still managed to get 21/36 lifts spinning on Thursday 21st July. In Chile, Valle Nevado (50/211cm) and Portillo (130/190cm) have been offering some great riding conditions of late. Neither resort has received any fresh snow for around a week, but the groomers have been out and about, and the conditions right across the resorts have been superb.orts have been superb.