World Snow Overview
We've created this page to help you find the best snow conditions. It combines past, present and future data sources from around Snow-Forecast.com and updates regularly. The Snow Roundup page is updated on Mondays and Thursdays for all major ski resorts. Live Eyeball snow updates are shown in real time when submitted via twitter by our global network of reporters. Resort Picks lists ski resorts from around the world where new snow is forecast, powder is reported and latest snow depths.

SNOW NEWS UPDATED 16 JANUARY 2017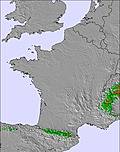 INTRODUCTION There were some fantastic conditions in France today both in the Alps and the Pyrenees. Oddly enough, it was the Pyrenees where the best powder skiing was on offer today. Cauterets actually had to close due to the masses of new snow. If you're going to France this week, you couldn't have timed it any better.
AUSTRIA A cloudy day for many areas in Austria saw the arrival of yet more fresh snow and the continuation of the great conditions that the country has been experiencing of late. Whilst the visibility was limited at resorts such as Kaunertal (50/200cm) and Karpun (80/180cm), around 5cm of new snow meant that there was yet more fresh tracks to be had, and with the majority of lifts currently running it certainly is an excellent time to be hitting the slopes. Elsewhere, towards Salzburg the Loferer Alm (90/130cm) has fallen under the radar somewhat. However, conditions the conditions across the resort continue to improve, and with a stable base depth now in place, there should be good skiing for weeks to come. The Arlberg region is also offering great skiing. In St Anton (65/160cm), a resort renowned for its off piste, the options are currently excellent, and nearby at Lech and Zurs (95/130cm) the state of affairs is equally as appealing. The snow and clouds are predicted to continue to dominate the skies over the course of Tuesday 17th January. Thereafter a return to sunnier skies is expected, with temperatures likely to be around -10C.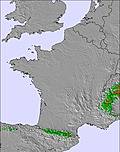 FRANCE Monday 16th of January was the first week of skiing since the significant snowfalls that happened towards the end of last week and over the weekend. The weather across Europe cleared to reveal some considerably snowier mountains. Everyone has been talking about the snow in the Alps, but it's the Pyrenees where things are really kicking off. If you were in the area and looking for some great off-piste, you could do worse than head to The Grand Tourmalet area, where Bareges/La Mongie (100/180cm) is being dumped on yet again - 30cm, maybe more, to fall today. Most of the resort will have to be hiked, however, as only 5 lifts are open. Cauterets (80/160cm), on the other hand, has had so much snow it was unable to open, up to 80cm today alone. Over in the Alps things have really got going in the La Plagne area with loads of new snow recently. There are now 64 lifts open in the area. We may have given Charmousse (55/80cm) a bad rap for their slow start to the season, but it's time to turn that frown upside down and give credit where it's due - most lifts were open today and there was some good powder skiing under blue skies. Flaine (50/230cm) and the rest of the Grand Massif are looking in really good shape thanks to huge amounts of new snow. Links between the resorts are finally open there. Valmorel (75/95cm) is another resort that looks much improved thanks to 45cm of fresh snow, certainly worthy of a shout out. Loads of new lifts were open in La Clusaz (50/130cm) today, where there was plenty of powder off-piste. The best area of all has to be Chamonix (40/150cm). All resorts in the area are incredible options at moment. All lifts are now open in les Houches (40/150cm) and the Vallorcine (40/80cm) area is now open for skiing. If you happen to be skiing in France this week, well you couldn't have timed it any better.

SWITZERLAND There were sunny and very cold conditions in Switzerland on Monday 16th January. The weekend bought large snowfalls, making for excellent albeit cold ski conditions today. Conditions have improved enough that resorts in the Gstaad Glacier 3000 area have now opened: Les Diablerets (50/105cm) and Villars (50/105cm) are now open and are looking in amazing condition. Flims Laax (32/105cm) is also looking fantastic thanks to almost one metre of new snow over the weekend. Broadly speaking conditions are excellent right around Switzerland. In high altitude resorts like Saas Fee (35/160cm) and Zermatt (10/125cm) the snow is heavily wind affected up top. Powder pockets can still be found off piste for those who know where to look. In the forecast, strong sunshine is expected to make a return this week. Sunshine is expected to become the main feature weather wise well into the weekend.

ITALY Conditions were sunny and very cold in Italy on Monday 16th January. Conditions on snow were mostly excellent today thanks to some snowfalls over the weekend. The snowfalls were light for resorts in the Dolomites and heavy in resorts around the Mont Blanc Massif. Courmayeur (30/90cm) experienced sensational snowfall at the weekend, with one dump totalling 50cm. Today conditions in the resort were still excellent and pockets of powder could still be found off-piste. Elsewhere, Cervinia (45/125cm) was slow to open all of its lifts today, as avalanche control work was required after the weekend snowfalls and high winds. Broadly speaking, conditions remain excellent on piste but limited off-piste. Resorts in the Sella Ronda are still skiing almost entirely on an artificial snow base. The best skiing can currently be found in the Mont Blanc Massif and Matterhorn areas. In the forecast, sunshine will make a strong return this week, dominating the forecast. No new snow is expected this week.
ANDORRA Monday 16th of January was a fantastic day for powder skiers in Andorra, but not so much for slope and fair weather skiers. Resorts have seen up to 70cm over the last few days. All resorts are in great condition bar Pas de la Casa (90/130cm), which is temporarily closed due to extreme weather. If you don't like whiteouts, poor visibility and cold temperatures, it may be best to stay indoors today.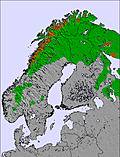 NORWAY/SWEDEN Monday 16th of January was a lovely day of skiing in Scandinavia. There was some new snow in Oppdal (40/60cm) where 15cm fell yesterday. Pockets of untracked powder could be found if you knew where to look. Fast on slope skiing was available in Geilo (40/70cm) and Hemsedal (50cm). Over in Sweden, there were perfect ski days in both Are (66cm) and Salen (80cm): the sun was shining and the slopes were in great condition.

GERMANY Germany has been transformed into a complete winter wonderland on Monday 16th. The first powder weekend of the season has finally happened. All resorts looked absolutely stunning today with a fresh coat of powder covering everything. Snowfalls were variable, but most resorts received more than one metre over the weekend. Winds have been light and visibility was good to excellent, creating perfect conditions today. All of our featured resorts opened most if not all ski lifts. Today was one of those days skiers dream about, and one that Germany has been long overdue for. In the short term forecast, conditions will stay cloudy with light snow expected until Wednesday morning. Beyond Wednesday, sunshine will make a return until the weekend when conditions are likely to become unstable again.
BULGARIA It was cloudy and snowy in Bulgaria today with more snow forecast for the coming days. Great conditions in Bansko (50/130cm), Borovets (130/155cm) and Pamprovo (100/125cm) where most lifts were open. It real feels like winter in Bulgaria now and there is plenty to keep people happy both on and off the slopes.

SCOTLAND Great new for Scotland, as the recent weather front that has been delivering snow to the UK has finally allowed for some uplift at Cairngorm (5/15cm) and the Lecht (5/10cm), albeit with a very limited number of lifts runningUnfortunately in the East, the snow that allowed Glencoe to open over the weekend for World Snow Day has been damaged by rainfall, and both Glencoe and Nevis Range are currently on hold for the time being.

USA There was lovely ski weather right across the American ski fields on Monday 16th January. It was finally, a predominantly sunny day, after the recent astounding weather pattern. Conditions on snow were still fantastic. Powder could still be found in most resorts even despite the long weekend crowds. The forecast brings sunny conditions for the next few days before the next storm cycle begins. Long range forecasting is suggesting some large dumps to come, but for now we will have to wait and watch. This season is going to be a record breaker.

CANADA Monday 16th of January was a lovely day for skiing in Canada. After a slight drop in the crazy snowfalls we've been getting used to, it was a day for slope skiing and milder temperatures in the country. You should head to Quebec for the best snow cover. If you're looking to ride powder this week, B. C is about to get hammered with the white stuff. Whistler (177cm) would be a very good bet.

EUROPEAN WEATHER OUTLOOK It appears that the well overdue but all together sensational current storm cycle is drawing to a close. Metres of snow have fallen in the past week and it appears the winter season has finally had the reboot it needed, however the next change is upon us. The next 48 to 72 hours will see the last tiny amounts of snow fall from the sky before strong sunshine returns. From Wednesday morning skiers and riders can expected to wake up to sunny clear skies and dry conditions, not matter where you are in the European Alps. Sunny conditions will remain in place everywhere right though until Sunday the 22nd. If you're skiing Europe next week, don't fret. It is still far too early to forecast how conditions will be beyond the 22nd. In the Pyrenees, Andorra is currently experiencing sensational snowfalls. After an excellent weekend the next 36 hours should see around 30cm of fresh. Beyond this window expect mostly sunny conditions until the weekend. In far north Scandinavia expect a continuation of current conditions with a mix of sun, cloud and light snowfall.

NORTH AMERICAN WEATHER OUTLOOK The last 6 days saw big snow dumps in pockets of Colorado, Utah, Wyoming and Idaho and mega dumps across California. Over in Canada there was a slight slowdown, with major resorts getting around about 5-10cm over the last 7 days. This coming week California will pass the baton on to British Columbia, which is set to hammered with massive snowfalls. A whopping meter and a half is set to fall in Whistler with most coming in the next 3 days. Once it starts snowing tonight it's set to keep doing so for the foreseeable!