World Snow Overview
We've created this page to help you find the best snow conditions. It combines past, present and future data sources from around Snow-Forecast.com and updates regularly. The Snow Roundup page is updated on Mondays and Thursdays for all major ski resorts. Live Eyeball snow updates are shown in real time when submitted via twitter by our global network of reporters. Resort Picks lists ski resorts from around the world where new snow is forecast, powder is reported and latest snow depths.

SNOW NEWS UPDATED 21 MAY 2015

INTRODUCTION There was a full return to winter in the Alps during the week, especially in Austria and eastern Switzerland where up to a metre of new snow has fallen. The snow level dropped to as low as 1,500m on Tuesday and Wednesday and was still falling above 2,000m in places on Thursday.
AUSTRIA At the start of the week it was quite sunny across Austria but the clouds began to thicken, which eventually brought fresh snow on Wednesday 20th May to all of our featured resorts. Furthermore it continued to snow right into Thursday 21st May. All of our featured resorts received at least 10cm of fresh snow, providing fresh pistes and powder pockets off the piste. The Molltal Glacier still remains closed on a temporary basis but we will keep you updated with its progress.The pick of the bunch has to the Stubai Glacier (260cm) as it reported a powder alarm, which indicated up to 45cm of fresh snow had landed, and it continued to fall right through Thursday. As expected, the majority of the lifts were closed due to heavy snowfall but 10 of the 26 were in operation. The new snow has provided plenty of powder both on and off the piste, so when bashed, the slopes will be in a fantastic state and there will also be fresh tracks waiting just off the slopes.The current spell of cloudy weather is expected to remain over the weekend, which could bring more snow but the temperature is forecast to increase slightly so it may turn to rain lower down but lighter snow fall may still be present at higher altitude.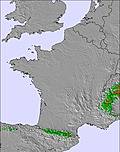 FRANCE Some light falls of new snow were picked up across France this week which is great news ahead of the approaching summer glacier ski season. Tignes is now on its spring skiing break and is set to reopen on the 26th June. Les Deux Alpes will open for their summer ski season from 20th June to 29th August 2015 and Val d'Isere is set to open between 6th June and 12th July.

SWITZERLAND Snow was falling right down into the village of Zermatt (0/210cm), which remains the only Swiss ski area still in operation. It had four lifts running on Thursday, accessing some decent skiing on the Theodulgletscher. More snow is forecast over the coming weekend, although the snow level is set to rise above 2,500m. Saas Fee's glacier is closed until the July 19th.

ITALY Some new snow has been picked up at Cervinia (0/215cm) in time for it reopening this weekend. Five pistes and the link to Zermatt set to open – as it will every weekend during May. A damp weekend is forecast, but snow should fall above around 3,000m.The Presena Glacier is not opening this summer due to the construction of a new high-speed gondola on the glacier and summer skiing at Val Senales has been cancelled due to a lack of snow this winter.

NORTH AMERICA Timberline (135cm) continues to offer some decent skiing on the Palmer snowfield, with the Magic Mile and Palmer chairlifts spinning. Expect a cloudy and mild week, with rain likely on most days Whistler Blackcomb (93cm) has been seeing consistent rainfall of late and a rise in climate is affecting the slopes considerably. There is still good skiing available however if you head up high on Whistler mountain, where groomed slopes can be enjoyed. On Thursday 21st May there were four lifts turning on the Whistler side and the Blackcomb Mountain remains closed until late June.Weather reports are indicating changeable weather awaits Whistler over the weekend with a mixture of rainfall and spots of sunshine.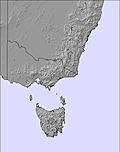 AUSTRALIA All our featured Australian resorts are yet to open for the 2015 season. A dusting of snow remains on the ground on the upper slopes of our featured Australian resorts and several have already started snowmaking for the 2015 season. Most are set to open on June 6th, with many hosting big festivals to welcome in the winter and celebrate the Queen's Birthday Weekend.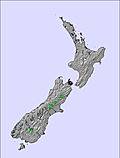 NEW ZEALAND All our featured New Zealand resorts are yet to open for the 2015 season. Snow has already fallen on the South Island, with dustings on Mt Ruapehu on North Island, which hopefully will start to form a good base ahead of the winter season which begins for most in mid-late June. Cold weather, with lows of around -10C are forecast for early next week, providing perfect snowmaking conditions.

SOUTH AMERICA All our featured South American resorts are yet to open for the 2015 season.for the 2015 season.