World Snow Overview
We've created this page to help you find the best snow conditions. It combines past, present and future data sources from around Snow-Forecast.com and updates regularly. The Snow Roundup page is updated on Mondays and Thursdays for all major ski resorts. Live Eyeball snow updates are shown in real time when submitted via twitter by our global network of reporters. Resort Picks lists ski resorts from around the world where new snow is forecast, powder is reported and latest snow depths.

SNOW NEWS UPDATED 26 FEBRUARY 2015

INTRODUCTION Conditions across Europe are fantastic at present, following yet another period of heavy snowfall. Pistes have been refreshed across the Alps and there have been some great powder conditions reported. After a brief settled period on Wednesday, and for the east on Thursday, snowy weather is set to return heading into the weekend.
AUSTRIA It's a great week to be in Austria as fresh snow fell in all of our featured resorts in the past 48 hours. All resorts are either reporting powdery or fresh conditions but rest assured, there are fresh pistes and pockets of fresh powder on offer.By far the most recorded snow came around the Salzberg region with Kaprun (100/310cm) and Zell am See (15/123cm) reporting excellent conditions, particularly at the Kitzsteinhorn Glacier where around 40cm was reported to have settled. This has brought fresh powder off the track and fresh pistes, which have been packed down and groomed to perfection. Zell am See and Kaprun had all of their lifts turning, with a total of 47 to get you around the mountains. We're expecting more clouds to form this weekend which could bring fresh snow to many parts of Austria. It has been quite changeable recently so do keep an eye on local forecasts but most of all get out there and enjoy the excellent conditions.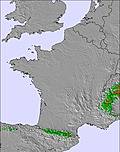 FRANCE The skiing is excellent across the French Alps at present and with sunny skies firmly in place on Thursday 26th February, the overhead conditions were perfect too. Great skiing has been reported by Ski Club Ambassadors in the Espace Killy ski region, encompassing the resorts of Val d'Isere (95/167cm) and Tignes (90/163cm). Some great powder turns were on offer off the pistes and the perfectly groomed powder on piste was providing some amazing turns on the groomers.Conditions were also fantastic in the Portes du Soleil, with Avoriaz (180/290cm) and Morzine (70/195cm) offering great slopes and all lifts in their respective areas open. Across in the Pyrenees the heavy snow has not stopped falling all week, with huge snowfall totals of almost two metres being reported across the mountain range. Cauterets (340/470cm) boasts a huge base depth as a result but was shut due to avalanche concerns on Thursday 26th February. Bareges/La Mongie (220/320cm) was only able to run seven lifts as the avalanche danger hit Level 5 across the mountain range. The treacherous conditions are set to remain over the weekend as mild air comes into the Pyrenees, destabilising the significant new snow drifts. Off piste skiing is not recommended and lift openings may be affected for some days.Fortunately the snow is set to taper off in the Pyrenees but it is set to resume in the Alps this weekend. Around 40-100cm of new snow forecast between now and Tuesday next week for much of the French Alps so some good powder should be on offer next. As with the Pyrenees however pay close attention to the latest avalanche forecasts and stay safe off piste.

SWITZERLAND The sun was shining brightly on Thursday 26th February and with cold temperatures in place across the Swiss Alps, the snow conditions are excellent. Packed powder conditions are to be found on piste and off the slopes there are some powder pitches still there to be skied. Conditions in the 4 Valleys area, encompassing resorts such as Nendaz (60/200cm) and Verbier (60/190cm) are fantastic following around 40cm of fresh snow this week. The Ski Club Leader in Verbier has been reporting great conditions on the off piste itinerary runs, although they became tracked out quite quickly Saas Fee (70/270cm) is in great condition at present, with heavy snow over the weekend setting up the slopes perfectly for the sunny spell of weather this week. There are great piste conditions across the mountain and thanks to the sunshine, the visibility was excellent - this can occasionally be an issue on the high altitude slopes above the resort. Conditions at Leysin (40/130cm) and Les Mosses (50/60cm) have improved significantly thanks to the recent snowfall. Any bare patches have been covered up nicely and some good off piste conditions have even been reported in recent days.Lots more snow is in the forecast for Switzerland in the coming days as snow clouds move in during the course of Thursday night. A further 20cm is forecast prior to the weekend before a further spell of heavy snow sweeps in on Sunday and Monday. Current forecasts are suggesting between 20 and 60cm could fall, with the heaviest snow in the northwest of the country.

ITALY Fresh snow has fallen to all of our featured resorts earlier in the week, which was great timing after the rush of the British school holidays. Some resorts averaged around 5cm and others up to 20cm, so it was quite divided. The west favoured a little more, as the snow spread into Italy but it did reach the east but was less substantial. One of the resorts to pick up the most snow was Arabba (30/122cm) which reported around 18cm and on Thursday 26th February almost all the lifts were open with 27 of the 28 in operation. Conditions couldn't have been better on Thursday as the sun was shining with blue skies and cold temperatures kept the pistes well intact. Pockets of fresh powder are there to be had but as always, keep a close eye on safety warnings.There is plenty of cloud forecast which is expected to arrive with the weekend, so it's a good time to head home and also a good time to arrive because there could be more fresh snow; it's a great time to be skiing in Italy.

ANDORRA Andorra has been in the firing line this week and has picked up some exceptional snowfall in recent days. The 70cm picked up on Thursday 26th February at Soldeu (150/200cm) and Pas de la Casa (170/230cm) has taken the total from the past seven days to almost two metres. Many lifts were closed and off piste skiing is not advised as the avalanche danger has hit Level 5 for the second time this season – a highly unusual occurrence. Arcalis (170/250cm) was closed on Thursday is likely to remain so until the snow abates. More snow is expected through Friday before the weather finally clears for the weekend – but be careful as the avalanche danger is set to remain exceptionally high.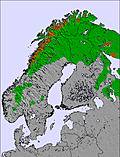 NORWAY/SWEDEN Fresh snow has provided some great skiing in Norway this week, with some fantastic powder conditions reported from the country. Head to the upper slopes for the driest powder as the lower slopes have seen temperatures just around zero so may have some heavier conditions. Trysil (129/129cm) saw 35cm of fresh snowfall in the past three days and Hemsedal (104/112cm) caught 15cm adding to the already great conditions. More snow is expected over the weekend, potentially adding a further 20cm of fresh snow. Lighter snow was picked up in Sweden, with both Are (45/55cm) and Salen (90/100cm) catching a new falls, with the heaviest hitting Salen which has seen 22cm in the past week. All lifts were open here but at Are the Hogzon lifts and slopes still require more snow before they can open. There is more snow in the forecast but most of it is expected to remain light in nature.

GERMANY New snow this week has refreshed the pistes nicely across Germany, restoring them to powdery conditions following a long period of spring-like snow. Most lifts are open at our featured resorts, with 34 of 35 spinning at Feldberg (70/135cm) and all lifts running at Reit im Winkl (40/100cm). Perhaps the best conditions are at Garmisch (60/300cm), where 20cm of fresh snow this week has given some great skiing. A further 20cm of fresh snow is expected for all our featured resorts by Saturday, with the possibility of heavy snow setting in again on Monday.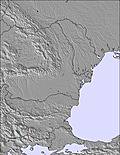 BULGARIA Thursday 26th February dawned mostly sunny across Bulgaria, with some light clouds dotting the skies of our three featured resorts. Good skiing is available on the upper slopes in particular as the lower pistes have undergone a few freeze-thaw cycles. Heavy snow is expected heading into the weekend, with Bansko (60/225cm) forecast to receive around 40cm and Borovets (190/245cm) slightly more with 50cm. Some great skiing is likely to be on offer once the storm clears through and the sun returns as is forecast at the start of the new week.

SCOTLAND Sadly only The Lecht (50/90cm) and Glenshee (50/100cm) were able to offer a good skiable area on Thursday 26th February as again high winds plagued the Scottish Highlands. It has been a bit a weather rollercoaster this week. Very heavy snowfall, particularly in the west, started the week before a mild blip came in overnight on Wednesday which brought some rain to all five ski centres. The net gains have been big however, especially at Glencoe (70/200cm) and Nevis Range (60/160cm) where almost a metre of wind affected new snow has fallen in the past week. As a result of the freeze-thaw cycle, the pistes are likely to set up hard packed once the winds drop. However there is a good amount of new snow in the forecast so hopefully this will quickly take the bite out of the hard pistes and provide powdery conditions once again. Some sunny breaks are currently forecast for the weekend so it could be a great time to head to the Highlands if the winds do not get too high.

USA Colorado woke up on Thursday 26th February to lots of new snow and as a result as powder day was had across the state. Some of the biggest totals were picked up at Vail (142cm) which saw 23cm of fresh snow by 6am, with more coming down during the day. Winter Park (152cm) and Breckenridge (180cm) also fared well, receiving 15 and 20cm respectively. Up to a metre more snow is in the forecast for the next seven days, so some more powder days are highly likely in the coming week.No new snow was recorded in Utah on Thursday, but a powder day was reported on Monday following up to 20cm of new snow at resorts such as Alta (180cm) and Snowbird (183cm). The latest forecasts are suggesting up to 50cm of new snow over the next seven days so hopefully there will be some good powder to be found here too Californian fortunes were improved slightly over the weekend following up to 25cm of fresh snow at resorts such as Mammoth Mountain (107cm). Even better news is that a period of snowy weather is forecast for the weekend and into next week, with 20-30cm of new snow expected and cold enough temperatures for snow machines to fire up. Again the east coast continues to keep hold of its excellent conditions, particularly on the groomed slopes. Take lots of layers however as temperatures are set to remain well below freezing (-10C at mid-mountain) over the weekend, but with most lifts scheduled to run and almost all slopes open, braving the cold will be worth it!

CANADA Great skiing can be found at present in Alberta, with cold temperatures and some light dustings of fresh snow providing some lovely piste conditions. All lifts were spinning at the three Banff (153cm) ski areas and Marmot Basin (119cm), with packed powder providing some great skiing on the groomers. Around 20cm of new snow is in the forecast for the upcoming week. British Columbia is offering some decent skiing at present, particularly on the upper slopes and at resorts such as Kimberley (114cm) which caught some good new falls of snow over the weekend. Whistler (142cm) sadly continues to struggle, with the lower slopes really suffering at present. New snow is badly needed, but unlike for the rest of the state, no fresh snowfall is on the horizon. Across on the east coast the skiing remains fantastic although lots of warm layers are needed as temperatures continue to dip well below -20C at night. Some new snow has been recorded at both Mont Sainte-Anne (90/150cm) and Tremblant (110/190cm) during the past week, resulting in some great fresh on piste conditions. Cloudy skies and some light snow are forecast for the next week.

EUROPEAN WEATHER OUTLOOK Yet another period of snow is set to move into the Alps from the west during Thursday night, continuing through Friday to drop a further 20cm for many resorts. Almost anywhere can expect new snow by Saturday morning, but the heaviest falls will be in the north and the west. The sun may make a brief appearance on Saturday before another wave of snow, this time much heavier, sweeps across the Alps. On current forecasts, Sunday and Monday are set to be dominated by heavy snowfall, with the most intense precipitation falling in the north and west of the Alps. Snowfall totals are currently looking to be around 20cm in Italy and eastern Austria, but increasing steadily further north to between 40 and 80cm in France and Switzerland. Some of this may fall as sleet on the lower slopes on Monday as the freezing level nudges up just above some resort bases.The heavy snow that has been dumping on the Pyrenees all week is set to slowly peter out during Friday, but not before a further 25cm of potential new snowfall. Saturday and Sunday are looking brighter which is great news, but following all the new snow lots of work will need to be undertaken by resort teams to open up the slopes. Bear in mind too that the freezing level is set to rise to around 2,500m this weekend which could produce some serious avalanche conditions following all the new snow. Please stay up to date with the very latest avalanche forecasts as the situation is currently very dangerous.Thursday's sunshine in Bulgaria is set to be replaced by thick clouds on Friday and snow is expected to fall. Some of the snowfall is expected to be very heavy, with up to 40cm forecast for the upper slopes by Sunday. New snow is predicted this weekend across Scandinavia, with Norway expected to catch the most with around 20cm predicted on Sunday and Monday. The snow is set to be lighter in Sweden, but fewer sunny breaks are expected and a similar amount can be expected, perhaps more at Salen. Cold weather returned to Scotland during Thursday, firming up the pistes across the country before the arrival of yet more snow in the coming days. For the best chance of brightness then aim for Saturday and Sunday, although both days could see some snow showers falling at times.

NORTH AMERICAN WEATHER OUTLOOK A very snowy period of weather is forecast for the Rockies in the coming seven days, with heavy snow predicted across a wide area. The biggest totals are likely to be in Colorado, where over a metre of new snow is possible, especially in the south of the state. Less is expected in Utah, Wyoming and Montana, but still around 50cm of new snow is forecast. Cloudy and cold weather is set to remain in place across the east coasts of both the USA and Canada, with cloudy skies dominating. New snow can be expected too, with Quebec set to receive around 10cm and up to 30cm further south in the US states of Vermont, Maine and New England.Western Canada is set to remain nice and cold in the coming week, with some new snow in the forecast too. Around 20cm of fresh snow can be expected in British Columbia and Alberta by Tuesday, although the weekend is looking mostly sunny across the board.kend is looking mostly sunny across the board.