World Snow Overview
We've created this page to help you find the best snow conditions. It combines past, present and future data sources from around Snow-Forecast.com and updates regularly. The Snow Roundup page is updated on Mondays and Thursdays for all major ski resorts. Live Eyeball snow updates are shown in real time when submitted via twitter by our global network of reporters. Resort Picks lists ski resorts from around the world where new snow is forecast, powder is reported and latest snow depths.

SNOW NEWS UPDATED 22 JANUARY 2015

INTRODUCTION Conditions have been much improved across the Alps this week thanks to widespread snowfall over the weekend. Some places have seen further snowfall, with the focus being on northern Italy, southern Switzerland and western France. The best conditions are on piste as the base still needs building up off piste, but some good powder stashes have been reported from across the Alps. More snow is forecast over the weekend and the long term forecasts are looking extremely favourable for the end of next week.
AUSTRIA Austria has remained much the same over the past few days, the most recent substantial snow fall was last weekend and this week has been a mixture of sunshine and cloud. Thursday 22nd January was more or less the same with sunshine and scattered cloud seen in the majority of our featured resorts. More central Austrian resorts, particularly in the Zillertal Valley saw cloudier skies St Anton im Arlberg (25/125cm) are reporting excellent conditions particularly on the Valluga ski area. General piste conditions are very good after recent snow fall and cold climates, ensuring the pistes are firm and well intact. On Thursday almost all of their lifts were running, a total of 94 lifts were in operation, visibility was changeable due to the mixture of cloudy and sunny skies but generally a good days skiing was enjoyed in St Anton.A cloudy weekend looms as the vast majority of our featured resorts are expected to be covered in thick cloud. It will be quite cold and there is a chance of fresh snow.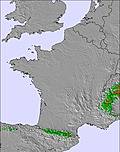 FRANCE France caught some good snowfall over the weekend and some places, especially in the west and the south, have continued to pick up more in the past few days. As a result conditions are generally good across the board, with icy and bare spots now limited and some powder stashes to be found off piste. Some of the resorts that have struggled the most so far this season have seen some of the best falls of snow in the past week. The conditions at Foux d'Allos (45/155cm) and Chamrousse (40/70cm) have been vastly improved this week, but more snow is still needed to open the final few lifts.Conditions in the high resorts of the Haute-Savoie continue to be good. Ski Club Ambassadors at Meribel (25/95cm), Val Thorens (90/130cm) and Courchevel (51/86cm) in the Three Valleys have all reported some great conditions this week across the huge ski area Cauterets (100/170cm) was reporting 10cm of fresh snow on Thursday 22nd January, adding to the already impressive base depth in the resort. 12 of the resorts 16 lifts were turning and some great powder has been reported across the mountain.Some light snow is expected this weekend across the French Alps and also the Pyrenees, although totals are unlikely to top 10cm for most. Cold temperatures (-10C at mid-mountain), so whatever snow does fall will be very light and should make for some excellent skiing.

SWITZERLAND Conditions are much improved across Switzerland following last weekend's snowfall and the efforts of pisteurs to produce good slopes. Some places have caught some more snow during the week, further adding to the good snow conditions. It is worth mentioning that snow conditions remain below average, but the Swiss Alps are only one big dump away from being fully back on track. Some of the best skiing this week has been in the south of Switzerland. St Moritz (35/145cm) saw loads of new snow last weekend and has been running every lift all week, with some excellent powder conditions reported off piste. The Ski Club Leader in Zermatt (12/180cm) has been reporting some fantastic conditions throughout the week, with some great powder on offer across the whole ski area.Saas fee (35/240cm) picked up 10cm of fresh snow on the morning of Thursday 22nd January, and whilst visibility is poor, the snow conditions are very good across the mountain. All 42 lifts have been turning at Arosa/Lenzerheide (50/80cm) this week, with some very good piste conditions in both valleys.Light snow is expected over the weekend, but some places such as the Jungfrau Region could pick up 20cm. The snow is predicted to continue through into next week.

ITALY Overall conditions continue to impress in Italy after a slow start to the season, but it is certainly making up for lost time now with lots of snow falling in recent days and Thursday 22nd January was no exception. The snow fall on Thursday was lighter but that added to yesterday's snowfall has provided some excellent riding conditions Alagna (40/240cm) reported around 20cm in the town and an impressive 40cm at high altitude on Wednesday 21st January. It continued to snow lightly on Thursday, which has ensured powdery conditions continue to be seen. The pistes have been freshened up and packed down but Thursday's snow provided another fluffy layer on top. Three of the five lifts were spinning as some areas are closed due to recent snowfall but will be opened when assessed for safety.A cold and cloudy weekend beckons with many resorts expecting yet more fresh snow – it is a great time to ski in Italy at the moment.

ANDORRA 10cm of fresh snow was reported widely across Andorra on Tuesday 20th January, refreshing and softening the pistes at all of our featured resorts. Thursday 22nd dawned partly sunny, but some snow showers are expected to move in this afternoon. A light top up is expected. The deepest base remains at Arcalis (70/120cm) and all 15 lifts were spinning on Thursday, providing access to some great on piste conditions.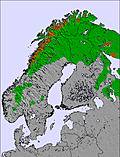 NORWAY/SWEDEN Yet more snow fell across Scandinavia this week, further improving the excellent conditions across the region. Thursday 22nd January dawned mostly cloudy, but some decent sunny breaks were to be found, especially on Norway's west coast. Lillehammer (90/130cm) was reporting 20cm of fresh snowfall on Wednesday, providing some excellent powder conditions across the city's five main ski areas. Some of Norway's best skiing is currently available at Trysil (110/110cm), which has seen 10cm of fresh snow in the past three days and was running all 31 of its lifts on Thursday. Light snow is forecast at the weekend.Cloudy skies have been in place across Sweden for much of the week, with some light snow falling. Are (40/48cm) has seen 14cm of new snow in the past three days and was running 32 of 42 lifts on Thursday. Some more snow is possible over the weekend.

GERMANY A mixture of sunny spells and some clouds greeted the German ski resorts on the morning of Thursday 22nd January. Conditions have changed little during the week, but with the snow from the weekend having bedded down further, piste conditions have become more hard packed. Some great skiing is currently on offer on the Zugspitze Glacier above Garmisch (15/250cm) and Obertsdorf (20/100cm) has a good upper base depth. A snowy weekend is forecast and the long-term prospects are looking good for some more heavy snow during next week.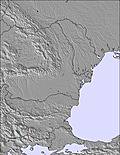 BULGARIA The past week has been a mostly sunny one across Bulgaria and with temperatures nudging above freezing at times; pistes have become hard packed. Good skiing is still available, especially on the upper slopes at Bansko (30/110cm) and Borovets (85/95cm) where the deepest base depths are in place. Some light snow is forecast over the weekend, although this may fall as a sleety mix on the lower slopes.
SCOTLAND The Scottish ski areas continue to offer some amazing January conditions. The snow on piste is excellent with soft groomed powder across the mountain and overhead conditions have been much improved. All five areas were running on Thursday 22nd January, with top to bottom riding available, even at Glencoe (50/120cm) where the Access Run has been providing some great skiing throughout the week. Glenshee (50/70cm) had the Cairnwell Chairlift running on Thursday, providing access to the legendary Tiger slope. Most lifts were running at The Lecht (50/70cm) with great skiing throughout the area, apart from on the Buzzard side of the hill which has been wind-scoured. Cairngorm (50/80cm) has top to bottom riding and the White Lady was open, offering a steep, well groomed red run. Finally, Nevis Range (45/100cm) was reporting excellent conditions in Goose Gully and it is possible to ski the Back Corries, although check with the ski patrol beforehand.Settled weather is expected to give way to some heavy snow on Friday, which should fall at all levels, further improving the excellent conditions. Unfortunately the weekend is looking unsettled, so keep an eye on the forecasts as the weather may affect lift operations.

USA New snow has fallen across the United States, although for California where the snow is desperately needed, the snow has still not arrived. Light snow was forecast for Utah and Colorado through the week, but in fact what fell in Colorado ended up being much more. Winter Park (125cm) has picked up 39cm of fresh snow and with cold and sunny conditions on Thursday, the powder skiing was fantastic. Breckenridge (132cm) has seen 23cm in the past 48 hours, with some excellent powder reported across the mountain. Expect the sunny weather to continue over the weekend Jackson Hole (178/200cm) continued its stellar season this week, with further snowfall taking the base depth to two metres at the top and the season total to almost six metres.No new snow has fallen in California this week and there is no more on the horizon either. Conditions are deteriorating, particularly on the lower slopes at Heavenly (81cm). For the best conditions head high as mid-mountain temperatures remain just above freezing.It has been an excellent week for the east coast, with new snow and cold weather providing some great skiing. Killington (56/76cm) has seen 51cm of fresh snow in the past week, offering some excellent powder skiing throughout the week. Cold weather is forecast to continue and more light snow is expected for the region.

CANADA Some good snow has been picked up across Canada this week, with all resorts seeing new snow. Whistler (152cm) has seen 45cm of snow in the past 7 days and the Ski Club Leader in resort reported some good conditions in the Alpine on Monday and Tuesday. Some good powder tracks were to be found in the Flute and Symphony bowls. Banff (110/127cm) continues to offer great skiing at all three of its resort areas. Some new snow has fallen and the conditions in the top bowls of Lake Louise and in the off-piste areas at Sunshine Village, such as Delirium Dive, have been very good. Over on the east coast, some great skiing is currently to be had at both Mont Tremblant (100/180cm) and Mont Sainte-Anne (60/120cm). Both resorts have picked up 25cm of fresh snow in the last week and temperatures have been very cold, so the snow has been preserved in excellent condition.A milder turn is expected for British Columbia this weekend, bringing the rain to all but the highest elevations. Further inland in Alberta the air is colder and some light snow is expected. Out on the east coast new snow is expected on Friday/Saturday before a return to bitterly cold, but sunny weather.

EUROPEAN WEATHER OUTLOOK Some more snow is in the forecast for the Alps this weekend, although the falls are likely to be mostly light in nature. Northern Switzerland and Austria can expect the heaviest snow, with up to 20cm forecast on Saturday. Elsewhere smaller amounts are predicted, but what falls will do so in cold air (below -5C at mid-mountain) so expect some lovely soft snow conditions. Visibility may be affected so make sure you've got some low-light lenses if you're heading out to the Alps. There is the potential for a major snowfall event during the second half of next week, according to the latest forecast models. On current predictions, over a metre of snow is forecast for most of the Alps, but please bear in mind that the models can change as Alpine forecasting is notoriously complex. Keep an eye on the situation over the weekend to get the very latest information as the forecast evolves.The Pyrenees can expect to see more snowfall over the weekend, although most of it should be light. Sunshine is currently expected for Sunday so make the most of the clear skies then if you're planning a day-trip.More light snow can be expected across Scandinavia, with the potential for 10cm of fresh snow for some. The best chance for some sunshine is on Sunday.Light snow is also predicted for Bulgaria over the weekend, totalling around 10cm on current forecasts. Clouds should cover the skies for the majority of the weekend, but the best chance for brightness is on Saturday. The recent settled spell of weather is set to come to an abrupt end in Scotland on Friday. New snow is expected over the weekend and into next week, but watch out for some fluctuations in the freezing level which may bring short periods of rainfall.

NORTH AMERICAN WEATHER OUTLOOK Sunny and settled weather is expected to continue across the western states of the USA over the weekend and into next week. Little is expected in the way of snowfall, with the next top up due on Tuesday 27th January, although what falls should only be light. This is bad news for California, where new snow is desperately needed following a three-week snow drought.Eastern USA and Canada can expect a slight warming in temperature over the weekend, accompanied by sunny skies in the USA and light snow in Canada. Temperatures will still remain below freezing (-5C at mid-mountain), but will be by no means as cold as recent days. The temperatures are then forecast to plummet again on Sunday night and some more snow is expected to fall on Monday in the USA.Western Canada is expecting an unsettled stretch of weather over the weekend. Alberta can expect some light snow as the temperatures remain below freezing, but further towards the coast rain is expected across British Columbia. On the highest slopes this will fall as snow, but for most, prepare for rain on Saturday and Sunday.