World Snow Overview
We've created this page to help you find the best snow conditions. It combines past, present and future data sources from around Snow-Forecast.com and updates regularly. The Snow Roundup page is updated on Mondays and Thursdays for all major ski resorts. Live Eyeball snow updates are shown in real time when submitted via twitter by our global network of reporters. Resort Picks lists ski resorts from around the world where new snow is forecast, powder is reported and latest snow depths.

SNOW NEWS UPDATED 26 MAY 2016
INTRODUCTION Great skiing remains on offer across our featured Austrian resorts. Hintertux continues to provide some of the best conditions, whilst resorts such as Kaprun and Dachstein Glacier also boast impressive snow depths.
AUSTRIA Good skiing was on offer across all of the Austrian resorts that were open for skiing on Thursday 26th May. The pick of the conditions was towards the Zillertral Valley, where Hintertux (330cm) had 12 lifts serving some fantastic glacier skiing. In Obergurgl at Kaunertal (146/209cm) snow dpeths remain impressive and could be bolstered further by the chance of snow today. The weekend's weather is likely to be unsettled, thunderstorms are predicted in many areas which could potentially cause problems with the running of the lifts.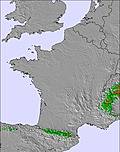 FRANCE Our featured French resorts are yet to open for the 2016 ski season.

SWITZERLAND Zermatt (250cm) is the only one of our Swiss summer ski resorts currently open. The resort had six lifts running on Thursday 26th of May, where good skiing conditions on well-groomed pistes was available under sunny skies. The weekend ahead is forecast to be relatively warm, the freezing level is likely to be at around 3700m on Saturday, before it then drops on Sunday which could bring some new snow to the resort.

ITALY Our featured Italian resorts are yet to open for the 2016 ski season.

NORTH AMERICA It was a largely cloudy day at Whistler (103cm) where temperatures were sitting at around +7C, and four lifts were serving some nice skiing on soft snow. In the USA at Timberline (203cm) it was a foggy day providing poor visibility with uplift limited to only 1 lift. The pick of the weekend's weather is forecast for Saturday, where the resort can hope for some intermittent sunshine in between more unsettled days.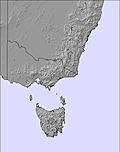 AUSTRALIA Our featured Australian resorts are yet to open for the 2016 ski season.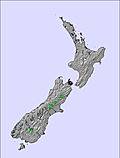 NEW ZEALAND Our featured New Zealand resorts are yet to open for the 2016 ski season.

SOUTH AMERICA Our featured South American resorts are yet to open for the 2016 ski season.e 2016 ski season.