World Snow Overview
We've created this page to help you find the best snow conditions. It combines past, present and future data sources from around Snow-Forecast.com and updates regularly. The Snow Roundup page is updated on Mondays and Thursdays for all major ski resorts. Live Eyeball snow updates are shown in real time when submitted via twitter by our global network of reporters. Resort Picks lists ski resorts from around the world where new snow is forecast, powder is reported and latest snow depths.

SNOW NEWS UPDATED 25 AUGUST 2016

INTRODUCTION It was a lovely day of summer skiing across much of Europe, where blue skies and clear views were the order of the day. In Austria, temperatures reached as high as +17C in Hintertux. Whilst on the Italian/Swiss border the snow is holding up well at both Zermatt and Cervinia.
AUSTRIA It was a glorious summer's day in Austria on Thursday 25th August. Temperatures were up to around +17C at Hintertux (90cm), and the upper slopes are now becoming increasingly worn under the strong sun. Molltal Glacier (160cm) was our only other featured resort to be offering skiing, where three lifts were spinning on Thursday.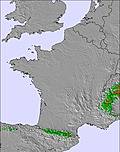 FRANCE Les Deux Alpes (80cm) was open and offering skiing on its glacier on Thursday 25th August. 21 lifts were spinning at the resort under clear blue skies, where the slopes are now becoming increasingly worn as the summer season draws on.

SWITZERLAND Saas Fee (100cm) and Zermatt (150cm) were open for skiing on Thursday 25th August. It was a lovely summer's day at both resorts, where 8 and 15 lifts were running respectively.

ITALY Cervinia (160cm) is our only featured Italian resort currently open for skiing. It was a glorious sunny day on Thursday 25th August, and with temperatures at around +16C, suntan lotion was a must.

NORTH AMERICA Timberline (10cm) is our only featured resort open for skiing in North America. Three lifts were spinning on Thursday 25th August, and are serving the Palmer snowfield which is set to remain open until 5th September.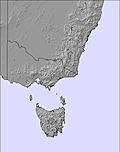 AUSTRALIA Across Australia it was a largely fine start to the day, with a mixture of cloud and sun. Many resorts were then expecting denser cloud to roll in during the afternoon, and bring with it the possibility of some snow showers. There is currently some lovely skiing to be found at Mount Hotham (104/119cm), where there is a mixture of good chalky snow on piste and some nice pockets of powder off the side. Elsewhere, Perisher (135cm) and Thredbo (157cm) continues to boast some of the country's most impressive snow depths, whilst at Ben Lomond (15/30cm) and Mount Baw Baw (11cm) there has been a few centimeters of fresh snow, which has helped to cover some of the resorts more patchy areas of the mountain.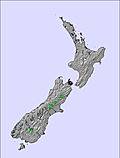 NEW ZEALAND Snow fell again in New Zealand on Thursday 25th August, leaving around 5cm at many of our featured resorts. Some nice pockets of powder can be found in between areas of windblown snow at The Remarkables (100/140cm), whilst nearby at Coronet Peak (40/120cm) there are packed powder conditions on piste. On the South Island, there was no new snow for Mt Hutt (110/130cm), but the riding on the groomed slopes remains excellent. On the North Island, Turoa (210cm) and Whakapapa (239cm) were in amongst the cloud on Thursday. Visibility was reduced at both resorts, and at Whakapapa there was limited lift access. The weekend is forecast to bring more snow to much of New Zealand. Mt Hutt is currently predicted to receive around 25cm on Friday 26th, whilst Mt Lyford (90cm) and Rainbow (70/105cm) could be effected by rain.

SOUTH AMERICA It was a predominately sunny day in Argentina on Monday 25th August, and all three of our featured resorts were offering some good skiing. Las Lenas (70/160cm) boasts the best conditions, where the snow up high is excellent. Whilst at Cerro Catedral (15/75cm) the slopes were hard packed, and the off piste was variable. Over in Chile it was also a day of clear skies. The best skiing in the country can currently be found at Valle Nevado (60/283cm), where 16/17 lifts were running, and some stashes of powder could still be found hidden off the side of the slopes. Elsewhere, La Parva (50/120cm) and Nevados de Chillian (80/112cm) are both still holding up well after the snow that fell last weekend.ll last weekend.