World Snow Overview
We've created this page to help you find the best snow conditions. It combines past, present and future data sources from around Snow-Forecast.com and updates regularly. The Snow Roundup page is updated on Mondays and Thursdays for all major ski resorts. Live Eyeball snow updates are shown in real time when submitted via twitter by our global network of reporters. Resort Picks lists ski resorts from around the world where new snow is forecast, powder is reported and latest snow depths.

SNOW NEWS UPDATED 31 JULY 2014

INTRODUCTION Across Europe on Thursday 31st July it was a mixture of sunny skies and wet and cloudy weather. Austria had most of the wet and cloudy weather whereas France, Italy and Switzerland had sunny skies with a few cloudy spells.
AUSTRIA Austria is suffering due to current weather conditions. The majority of our featured resorts are closed as a result. The Dachstein Glacier and Molltal Glacier are temporarily closed until more snow arrives. Kaprun and The Stubai Glacier have closed for the season.The Hintertux Glacier (280cm) is our only featured Austrian resort currently open for summer skiing. On Thursday 31st July it was quite overcast but good skiing can still be enjoyed on well groomed pistes. The off piste is very limited so do take care. The weather forecast looks very much the same as today for the approaching weekend. There should be sunny spells in the morning but cloud cover will develop in the afternoon, which will continue into early next week.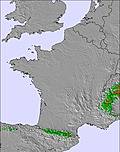 FRANCE It was quite a sunny morning for our featured French resorts. Les Deux Alpes (205cm) offers great summer piste skiing but the off piste is a little varied due to lack of recent snow fall. It started out quite bright but clouds developed with the afternoon. Of the 54 lifts 23 were in operation on Thursday 31st August and the temperature was around 8C Tignes is scheduled to close on the 3rd August so this weekend will be your last opportunity to ski here until it reopens nearer winter. On Thursday it was quite sunny and warm with three lifts in operation, darker clouds developed later in the afternoon which brought light rainfall lower down the mountain. The off piste is limited so be cautious of rocks if you do hit the side piste. As the weekend approaches, it will be a mixture of sun and cloud for Friday with more clouds dominating the skies on Saturday and Sunday, which could bring a light snow fall.

SWITZERLAND Saas Fee (290cm) is in great condition after a recent snow fall. The ski area received around 27cm on Tuesday which has provided fresh powder all around. The pistes have been well packed and groomed and on Thursday 31st August they had nine lifts running. Visibility was ok as there were some clouds but there were plenty of sunny spells as well. Zermatt (195cm) is also in excellent condition due to a recent snow fall on Tuesday with around 15cm falling across the Matterhorn ski area. On Thursday it was a bright start to the day with more clouds forming in the afternoon. There is potential for a light snow fall on late Monday evening and into the early hours of Tuesday.The forecast is indicating a very cloudy weekend, with a good chance of snow fall on Friday and heavier snow on Saturday evening. It will be quite cold so do wrap up warm if you are hitting the Swiss slopes this weekend.

ITALY Cervinia (130cm) had lots of sunshine in the morning of Thursday 31st July. More clouds developed in the afternoon, which brought the overall temperature down to an average of 11C in the Plan Maison area and 3C up at the Plateau Rosa. The ski area is in great shape after a recent snow fall on Tuesday 29th July, with around 7cm falling. The forecast indicates a cloudy day for this Friday, which looks like to continue into the weekend. The increased cloud cover has brought a good chance of substantial snow fall on Saturday evening.The Presena Glacier and Val Senales are closed for the summer.

NORTH AMERICA Timberline, USA and Whistler, Canada are closed for the summer.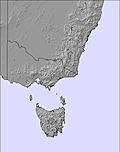 AUSTRALIA On Thursday 31st July some of our featured Australian resorts were affected by high winds. Mount Buller (85cm) only opened five of their lifts but good skiing could still be enjoyed on their available groomed pistes Perisher (148cm) was also affected by the high winds. They still had plenty of lifts open, with 30 in operation but they had to close the other 18 lifts. Ben Lomond is still temporarily closed until the snow conditions improve so do keep a close eye on our reports. As the weekend approaches there is lots of cloud cover expected, which could bring fresh snow across all of our featured resorts in Australia. It looks likely to improve on Sunday when the clouds should fade with the sun taking over the skies. It will still remain quite cold so take plenty of warm clothing but dont forget your sunscreen.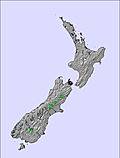 NEW ZEALAND Skiing was seriously weather affected across the New Zealand resorts on Thursday 31st July. Many resorts were closed due to strong winds, including Cardrona (62cm), Mount Dobson (37cm), Mount Hutt (55cm), Mt Lyford (50cm), Porter Heights (40cm) and Treble Cone (120cm). The good news is that most of these resorts have received fresh snow this week. In the case of Treble Cone the skiing stands to be really good once the resort can reopen; the base depth has increased by 35cm since Monday 28th July and further fresh snowfall is expected before the weekend. Mount Olympus has unfortunately not been able to open for snowsports due to the lack of natural snowfall and there is still no set date when they may be open, as more snow is required.Good skiing was possible at Coronet Peak (47cm) on Thursday although the lower slopes were a little wet and heavy. Better conditions existed on the higher slopes, which benefited from snow rather than rain. The cover at Rainbow (26cm) was similar with heavy snow lower down. The average base depth of 26cm is not that deep so further fresh snowfall could benefit visitors, and the good news is that more snow is expected over the weekend.The Remarkables (80cm) in is great shape following the fresh snow of this week. You can enjoy fresh snow skiing off the groomed runs and good to excellent cover on the prepared slopes.On the North Island, both Turoa (145cm) and Whakapapa (82cm) were open on Thursday. Turoa reported packed snow cover on the groomed runs and icy conditions away from these slopes, while Whakapapa reported softer snow cover across that resort.

SOUTH AMERICA South America has been very fortunate with snow again this week. All of our featured resorts in Argentina have had fresh snow fall. Cerro Catedral (80cm) has had up to 28cm of fresh snow and it continued to fall on Thursday 31st July. This has added a fantastic layer on to the pistes and provided lots of fresh powder off the piste. The overall temperature across Argentina is very cold with temperatures averaging around the freezing mark. More snow has also fallen across all of our featured Chilean resorts. Termas de Chillan (240cm) has seen its base depth increase considerably and more snow fell on Wednesday 30th July, with up to 28cm falling, and it continued to snow on Thursday.The weekend forecast is indicating more snow, particularly for Argentina. Chile is also likely to receive fresh now, with pockets of sunshine on Friday and the following Sunday.iday and the following Sunday.