World Snow Overview
We've created this page to help you find the best snow conditions. It combines past, present and future data sources from around Snow-Forecast.com and updates regularly. The Snow Roundup page is updated on Mondays and Thursdays for all major ski resorts. Live Eyeball snow updates are shown in real time when submitted via twitter by our global network of reporters. Resort Picks lists ski resorts from around the world where new snow is forecast, powder is reported and latest snow depths.

SNOW NEWS UPDATED 20 APRIL 2017
INTRODUCTION Winter was very much alive in Austria on Thursday 20th April. Fresh snow coupled with cold temperatures have provided some spectacular skiing conditions for those resorts that remain open. For the best skiing at the moment, look towards the likes of Solden, Pitzal or Stubai.
AUSTRIA As the end of the season approaches, the remarkable return to winter conditions continued across Austria. A huge amounts of fresh snow has fallen over the last couple of days, and conditions both on and off piste are pretty much as good as they have been all season. On Thursday 20th April we started to see some of the clouds disperse, and a return to clear skies that is expected to stick around for the duration of Friday at least. The resorts around the Obergurgl region such as Solden (0/312cm)) and Pitzal (146/193cm) are looking in superb nick for the time of year. Whilst towards Innsbruck, conditions at Stubai (20/220cm) are looking the cream of the crop for our featured Austrian resorts, with quiet slopes and fresh tracks the order of the day. A band of high pressure is expected to move in tomorrow, but by Saturday 22nd, a return to clouds and warmer temperatures is forecast.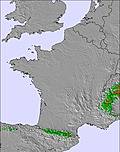 FRANCE Sunny weather dominated across the open French resorts on Thursday 20th April, providing excellent visibility to enjoy the skiing on offer. The temperature remains low for this time of year, helping to preserve the snow cover. The bright skies are expected to last throughout the weekend, although it is forecast to get warmer Bonneval sur Arc (35/250cm) in the Haute Maurienne Vanoise area reported the deepest snow base of our featured French resorts on Thursday, and the neighbouring resorts of Val Cenis (5/200cm) sat ranked third place, just behind Cauterets (0/210cm) in the Pyrenees. Friday 21st April will be the last day of skiing in Val Cenis, while Bonneval will remain open until 28th April. Cauterets will remain open for skiing until 23rd April. This is the last week of skiing in Alpe d'Huez (0/160cm), Avoriaz (30/110cm), Serre Chevalier (5/130cm), Les Arcs (10/160cm) and La Plagne (0/190cm), all of which still have some great skiing on offer for their last week of the season. The major skiing areas of the Espace Killy, Three Valleys, Portes du Soleil, Grand Massif and the Chaminox valley still offer superb skiing, and in particular on their higher slopes. In the Three Valleys, Courchevel (15/136cm) and Meribel (0/136cm) will close the season this weekend but Val Thorens (95/150cm) will remain open for skiing until 1st May Tignes (35/145) will remain open for the winter season until 8th May although Val d'Isere (35/145cm) will close for their season on 1st May. Val d'Isere plans to open for summer skiing from 10th June until 16th July, with Tignes offering summer skiing from 24th June to 6th August Les Deux Alpes (0/200cm), currently offering some great skiing high up will close for the winter season on 29th April, then reopen for summer skiing from 24th June to 2nd September.

SWITZERLAND Following the period of cold weather and snow, ski conditions in Switzerland remain very good for the time of year. Base depths on the upper slopes are generally good, and thanks to freezing temperatures, the groomers have been able to create some nice on piste conditions. Off piste, there are some still fresh lines to be had for those resorts that received new snow over the last few days. The resorts around the Matterhorn region are offering some of the best conditions at present. Saas Fee (10/255cm), Zermatt (0/155cm) and Zinal (5/115cm) where all looking in good nick, and were enjoying a lovely bluebird day on Thursday 20th April. The forecast for this weekend is predominately sunny, with rising temperatures for most resort. However, by Monday 24th we could see further snowfall right across the country.

ITALY Thursday 20th April was in many ways a day not to dissimilar to a classic winters day on the mountain-sunny but cold, with the only difference being that the snow is somewhat lacking in quality. For the resorts that are still open, the upper runs are mainly hard packed at the moment due to freezing temperatures, and most of the resort runs are now closed or worn. As you may expect, the best skiing at the moment can be found on the Swiss border at Cervinia (20/190cm), where 13/14 lifts were still spinning on Thursday. This weekend expect plenty of sun and rising temperatures up until Sunday, at which point clouds and rain are forecast to roll in.
ANDORRA Skiing has now concluded in Andorra for the 2016/17 winter.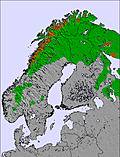 NORWAY/SWEDEN Thursday 20th April saw good skiing conditions continue in Norway and Sweden. As always for this region the weather offered a reliable mix of light overcasting cloud, with some fresh snow for Are (57cm) in Sweden, where temperatures are colder than our featured resorts in Norway. Depending on where the freezing level sits, the weekend is forecast to bring snow or rain across both countries. The biggest accumulation is currently being predicted for Oppdal 20/80cm) in Norway, where almost 50cm is predicted to fall by the start of the new week.

GERMANY Only two resorts are currently still operating in Germany, but they will be glad that they are, as there was some incredible late season skiing to be had at Oberstdort (10/130cm) and Garmisch (0/500cm) on Thursday 20th April. Loads of fresh snow over the course of the week and left some great powder conditions up high, and with the forecast set for a beautiful sunny day on Friday, the skiing should be fantastic tomorrow for those that do manage to get up the mountain.
BULGARIA Skiing has now concluded in Bulgaria for the 2016/17 winter.

SCOTLAND Skiing has now concluded in Scotland for the 2016/17 winter.

USA Many resorts, Particularly around Colorado and Vermont, are now closed for the winter season. However, great skiing can still be found in the USA, where the season is still going strong in California for resorts such as Mammoth (483/838cm) and Squaw Valley (239/650cm), Over in Nevada, Heavenly (333cm) is also holding strong thanks to 8cm of fresh that fell on the 19th April. As is fairly common, the weather in the USA this weekend will be dependent on where you are. In Colorado you can expect cloud and some snow in time, whilst resorts in California are forecast to enjoy clear skies.

CANADA The winter season may be over for most of the Canadian resorts but it's still possible to ski at a few locations. In Alberta, Lake Louise (169/265cm) and Sunshine Village (234cm) are still operating, with some superb riding available, enhanced by fresh snowfall this week. The season around Banff should last well into May, so there's a good amount of time to get out and enjoy some turns there yet. Marmot Basin (155cm) in Jasper National Park, also in Alberta, is also open with fresh snow this week. The snow cover is still excellent here currently and the resort will be open for skiing and snowboarding until 7th May Whistler (368cm), in Vancouver has an astonishing base depth at the moment, way above their season average for this time of year. The fresh snow that has landed this week has made the skiing even better. The resort will remain open for their winter season until 22nd May. Summer skiing will then happen on the Horstman Glacier on Blackcomb from 10th June to 16th July Mont Sainte Anne (94/144cm), Quebec, is currently closed for snowsports on weekday, but the resort will reopen for skiing on 22nd and 23rd April. The recent cloudy and snowy weather delivering fresh snow to the open resorts in the west of Canada is expected to remain over the weekend. In the east some brighter spells are forecast.

EUROPEAN WEATHER OUTLOOK The forecast for the continental European skiing locations is for further clear skies as we move over the weekend. However, cloudier skies are forecast to return and the temperature should once again drop. This could bring some heavy snowfall too. Solden in Austria has the greatest predicted snowfall of any of our reported resorts, with over two metres of fresh snow possible by the end of April, with the heaviest dumps of snow likely in the middle of next week Austria is predicted to receive the greatest amount of snow overall, although resorts in Italy, France and Switzerland should not miss out either. April can often deliver some outstanding wintry conditions and this year is no different. Fresh snow could hit the Scottish resorts over this period too.

NORTH AMERICAN WEATHER OUTLOOK The great skiing on offer in North America could be further enhanced over the coming days with fresh snow predicted to land in America and Canada. In America the greatest snowfall is expected to land in Oregon with Timberline predicted close to a metre of new snow. The Colorado resorts of Loveland and Arapahoe Basin are not too far behind. In Canada it is also the west of the country that should receive the heaviest snowfall, with the Banff resorts receiving the most snow.he Banff resorts receiving the most snow.