World Snow Overview
We've created this page to help you find the best snow conditions. It combines past, present and future data sources from around Snow-Forecast.com and updates regularly. The Snow Roundup page is updated on Mondays and Thursdays for all major ski resorts. Live Eyeball snow updates are shown in real time when submitted via twitter by our global network of reporters. Resort Picks lists ski resorts from around the world where new snow is forecast, powder is reported and latest snow depths.

SNOW NEWS UPDATED 21 JULY 2014

INTRODUCTION It has been snowing today in parts of Italy and Switzerland and over the weekend France had fresh snow fall. Austria has mainly been cloudy with patches of light rain, which has seen The Stubai Glacier close until further notice. In the Southern Hemisphere it has been snowing in New Zealand today and parts of Argentina have had snow fall over the weekend.
AUSTRIA Monday 21st July was generally overcast with patches of rain, which has seen quite a few resorts suffering as a result. The Stubai Glacier (120cm) is temporarily closed and The Dachstein Glacier (150cm) had limited runs and lifts in operation.The Hintertux Glacier (300cm) is still offering good summer time skiing despite poor weather in Austria. On Monday there were 11 lifts running to provide access to well groomed pistes but the off piste is a little varied at the moment.The forecast indicates bright mornings for most of Austria thick clouds will develop in the afternoon, which could bring rain. The temperature is decreasing in the evenings so there is a chance of fresh snow to high parts of Austria on Tuesday night and Wednesday night.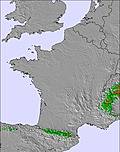 FRANCE Over the weekend Les Deux Alpes (235cm) received approximately 5cm of snow and Tignes (180cm) received around 8cm. Monday 21st July was quite a cloudy day for our featured resorts in France but the piste conditions are brilliant at the moment. Tignes had six lifts running on Monday and Les Deux Alpes had 22 lifts in operation. The cloudy conditions are expected to continue right through into Tuesday (22nd) morning, which could see snow in the early hours before it brightens up in time for the lifts opening. The clouds look very likely to return in the afternoon, which again could bring fresh snow.Val D'isere has snow closed for the summer season.

SWITZERLAND The snow was falling on the Klein Matterhorn, Zermatt on Monday 21st July. Visibility was low as you might expect but the fresh snow has firmed up the pistes and brought some fresh powder to the off piste areas Saas Fee (295cm) opened at the weekend but on Monday their pistes were closed due to poor weather.It looks like it is going to be quite a cloudy week in Switzerland with patches of snow falling in the afternoons and evenings. There should be the occasional sunny spell in the mornings but the cloud cover will be very widespread in the early afternoons.

ITALY Cervinia (130cm) had a cloudy and snowy day on Monday 21st July. Overall it was quite cold with an average temperature of 6C and four lifts were running in the Plateau Rosa ski area. The weather forecast indicates a cloudy week ahead with chances of fresh snow high up on the mountain. It will be cold so make sure you wrap up warm.Presena and Val Senales will not be open for the main summer skiing season this summer. Val Senales should open for some snowsports in September though, followed by Presena in October.

NORTH AMERICA Timberline, USA has now closed after rain showers and a warm climate have melted the pistes.This is the final week of summer skiing on Blackcomb at Whistler (100cm), Canada. You can enjoy some great riding with predominantly sunny conditions forecast this week, although clouds may increase towards the end of the week.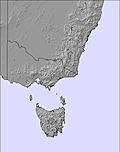 AUSTRALIA Fresh snowfall at the end of last week and into the weekend has greatly enhanced the cover at the majority of Australian resorts. Ben Lomond (15cm) in Tasmania is also finally open for snowsports, although the snow base is still not very deep.The heaviest snowfall has been reported at Selwyn Snowfields (80cm), where 35cm of new snow landed on Friday 18th July. At Mount Baw Baw (58/80cm) over 30cm fell over 18th and 19th July. Perisher (155cm) in New South Wales received 30cm on 18th. Predominantly sunny weather is forecast this week although clouds are expected to build towards the end of the week.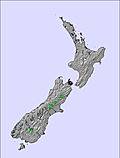 NEW ZEALAND Light snow was falling across most of New Zealand on Monday 21st July. Mount Olympus is still on hold as it is waiting for the right amount of snow before opening. Mount Dobson (28cm) was closed unfortunately due to high winds. Heavier snow was falling at The Remarkables (65cm) with around 20cm falling and Turoa (125cm) also had heavier snow with around 15cm landing in the ski area.The forecast indicates changeable weather on Tuesday 22nd July with sunny spells followed by later snow showers. The clouds look likely fade to away on Wednesday 23rd July followed by bright sunny skies. It will be cold however so wrap up warm and don't forget the sunscreen.

SOUTH AMERICA Fresh snow was falling in Termas de Chillan (180cm) on Monday 21st July. Over the course of the day around 10cm fell which ahs strengthened the pistes and added a nice layer of fresh powder off piste. There were eight lifts running on Monday and with a good base depth of 180cm this Chilean resort is providing excellent winter skiing in the Southern Hemisphere. Extensive cloud cover has been predicted for Tuesday in all parts of Chile, which could bring fresh snow, followed by brighter skies on Wednesday Cerro Catedral (104cm) had more snow over the weekend, the most recent being around 2cm on Sunday 20th July, it was only a light snow fall but it was enough to firm up the pistes. There is snow forecast for all of our featured resorts in Argentina from Tuesday right through to the end of the week. It also indicates cold temperatures throughout the week so plenty of thermals would be advisable.hermals would be advisable.