World Snow Overview
We've created this page to help you find the best snow conditions. It combines past, present and future data sources from around Snow-Forecast.com and updates regularly. The Snow Roundup page is updated on Mondays and Thursdays for all major ski resorts. Live Eyeball snow updates are shown in real time when submitted via twitter by our global network of reporters. Resort Picks lists ski resorts from around the world where new snow is forecast, powder is reported and latest snow depths.

SNOW NEWS UPDATED 25 SEPTEMBER 2017

INTRODUCTION The best skiing in Europe is currently around the Austrian glaciers, as well as the Italian resort of Passo Stelvio. There is currently no skiing at any of our French resorts, but Tignes is scheduled to open again from 30th September.
AUSTRIA Good skiing conditions for the time of year are available at our open resorts of: Stubai (50cm), Molltal (20/90cm), Solden (34cm) and Hintertux (55cm). The weather was slightly changeable across our featured resorts, but Molltal looked like it might be in line to receive some fresh snow up high during the course of the day.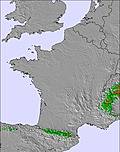 FRANCE All of our featured French ski resorts are now closed for the summer ski season.

SWITZERLAND It was a lovely morning in Switzerland around the resorts of Saas Fee (70cm) and Zermatt (60cm) on Monday 25th September, with only light clouds dotting the sky. 8 and 16 lifts were respectively were running across the two resorts, and slopes looked well-groomed but soft.

ITALY With Val Senales (20cm) now open for ski training, it means that all three of our Italian summer ski resorts are offering skiing. It was a fairly pleasant morning on Monday 25th September, with mid mountain temperatures ranging between,2C to +4C, and the best skiing was to be found at Passo Stelvio (5/150cm), who still have an excellent snow base up high.

NORTH AMERICA All of our featured North American resorts are now closed for the summer ski season.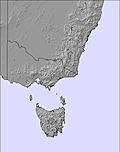 AUSTRALIA The weather wasn't exactly great across our featured Australian resorts on Monday 25th September, and it seems that spring has brought about some more changeable weather fronts, including plenty of wind and rain. Ben Lomond is still our only resort that is closed for the season, but over the coming fortnight we will gradually start to see the end of Australian skiing for 2017.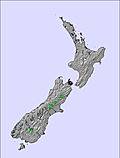 NEW ZEALAND Skiing was very limited in New Zealand on Monday 25th, and the vast majority of our resorts were closed due to high thunder and lightning, rain and high winds. The Remarkables (0/125cm) near Queenstown, as well as Turoa (200cm) and Whakapapa (229cm) on the North Island were our only resorts to offer skiing on Monday. Mt Lyford is now closed for skiing for the 2017 season.

SOUTH AMERICA In Argentina it was a partly cloudy day, with temperatures ranging between +1C and +7C across our featured resorts. The skiing is fairly soft and spring like on the lower slopes at the moment, and the forecast suggests that rain this week could cause further damage to the slopes. In Chile it was more pleasant day, and all our resorts apart from Portillo will remain open this week. Saturday 30th September is currently being forecast to provide massive amounts of snow across our featured resorts, which could leave some superb late season powder.eason powder.