World Snow Overview
We've created this page to help you find the best snow conditions. It combines past, present and future data sources from around Snow-Forecast.com and updates regularly. The Snow Roundup page is updated on Mondays and Thursdays for all major ski resorts. Live Eyeball snow updates are shown in real time when submitted via twitter by our global network of reporters. Resort Picks lists ski resorts from around the world where new snow is forecast, powder is reported and latest snow depths.

SNOW ALERT

INTRODUCTION The Alps saw moderate snowfall in the early part of the week, with accumulations of up to 20-50cm recorded across the Alps, with the North Westerly resorts in France and Switzerland seeing the best riding opportunities, especially when coupled with the warming sunny days that followed. Thursday bought rising temperatures to the Alps alongside renewed cloud cover. This delivered fresh snow to many resorts predominantly in the west, though also the risk of rain.
AUSTRIA After a snowy Monday followed by a calm and sunny week in Austria, cloudy skies and the potential for snow returned to the region on Thursday 15th February. Temperatures have risen noticeably as the weather has changed however, rising from around -8C / -10C to around zero and above. As such, there was the risk of rainfall, especially on lower elevations. Even among those resorts definitely forecast snow, it was expected only as light flurries for the most part. The Arlberg was the exception to this, the only area expecting substantial accumulations, though this had not begun to fall by mid-morning. There are a limited number of resorts still seeing sun, most notably the Gastien valley. There has been little change in terms of the snow conditions over the course of the week, with the snowfall as the start of the week refreshing pistes with moderate accumulations, which was then kept fresh by the cold temperatures. As such, pockets of soft snow can be located easily by the sides of pistes. The coming days are expected to bring changeable weather, with warm temperatures across much of the weekend, alongside a mix of sun, cloud and snow showers across some resorts, as well as the risk of rain in isolated locations.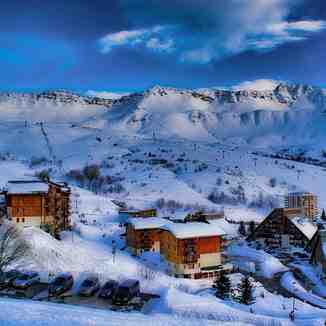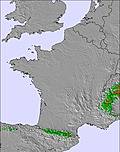 FRANCE The past two days have been relatively quiet in terms of snow, however it started to snow again overnight and continued into Thursday 15th February. Both the Mont Blanc area resorts of Argentiere (100cm/405cm) and Chamonix (100cm/405cm) boasted 50cm of fresh snowfall overnight to provide powder skiing conditions. In the Espace Killy area, Tignes (232cm/368cm) Val d'Isere (232cm/368cm) recorded 20cm of fresh snow to further improve on the already fantastic snow conditions. More snow is forecast over the next few days, with a few resorts forecasting good fresh snowfall amounts. Chamonix which is already having a great week snowfall wise, are expecting another 41cm by Sunday. Les Carroz (61cm/295cm) and Flaine (177cm/450cm) have forecast good snowfall amounts of 35cm and 33cm respectively.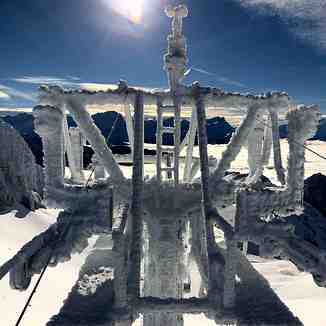 SWITZERLAND Snow/rain, reduced visibility and a rising snow line was the order of the day across the Swiss Alps on Thursday 15th February. For resorts such as Crans Montana (65/356cm) and Anzere (20/250cm) around 5cm of new snow fell overnight and into Thursday, whilst at Andermatt (95/490cm) and Engleberg (40/637cm) it was snowing heavily on the upper slopes. Temperatures are certainly warmer than they have been, and with the rising snow line some lower slopes could be effected by rain over the next 24 hours. Jungfrau resorts such as Murren (128/420cm) and Grindlewald (18/239cm) were amongst those that could suffer. The thermometer should drop as we head towards the tail end of the weekend, Saturday 17th February could be a day of difficult weather, but Sunday may provide some excellent skiing and sunny skies.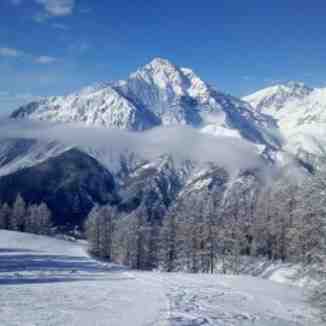 ITALY Little has changed over Italy over the course of the week. Thursday saw rising temperatures, though they still sat firmly below zero - colder in the east, warmer in the west and most noticeably so furthest south. There has been no significant new snow, with only a light dusting over Cervinia (75/395cm) on the Matterhorn and low accumulations in the Aosta Valley. Further south, there was a mix sun and cloud in south west Italy, in the Milky Way ski area which saw no sign of delivering snow. To the east, Thursday saw predominantly cloudy skies across the Sella Ronda area, with temps around -5C. Many of these slopes saw snow on Monday and the cold temperatures have kept them in great conditions. The weekend looks to bring continued cloud cover across the majority of the country, with the highest likelihood of continued snow in the more north easterly resorts, while temperatures look to stay relatively mild, sitting around -4C to -7C across the country.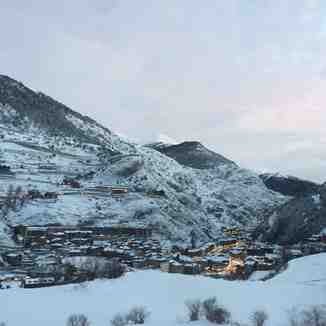 ANDORRA Excellent skiing conditions can be found across Andorra on Thursday 15th February thanks to continued recent snowfalls. Following heavier falls previously, this week has seen lighter accumulations refreshing the pistes, followed by warm temperatures, and brighter skies with only light clouds. This looks to change from Saturday, with new snow forecast once again which looks to continue for the whole of next week. This is expected to fall more heavily over the Grandvalira region than Vallnord, with Pas de la Casa (140/170cm) looking to see the most.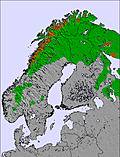 SCANDINAVIA The skiing in our featured Finnish resorts continues to leave something to be desired, with hard packed pistes as a result of an extended period without snow. Only Ruka (80cm) saw snow, even then only 5cm. Our Swedish resorts are faring somewhat better, both having seen light dustings this week. While the temperatures were relatively mild, high winds impacted lift operations in Are (91cm). Snow was falling across much of Norway on Thursday 15th February, with Hemsedal (165cm) in particular looking in line for the highest accumulation, while Lillehammer (60/209cm) and Voss (90/260cm) had seen lighter dustings on its slopes. Once again, Oppdal (50/90cm) is best avoided given its lack of fresh snow and hard slopes. The weekend and coming week look to bring rising temperatures, with the risk of rain falling on the slopes on Monday.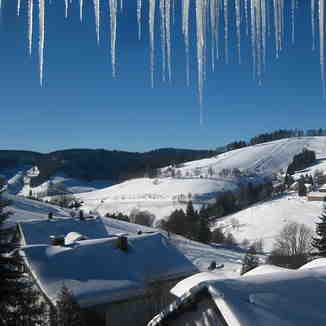 GERMANY Fresh snow on Tuesday 13th February has helped to improve the slope conditions across our featured German resorts, with the vast majority reporting relatively god accumulations. Oberstdorf (30cm/200cm) noted the largest snowfall out of our featured resorts; recording around 30cm. Feldberg (28cm/71cm) is the only resort that has produced snow on Thursday, with a light dusting of 7cm.

EASTERN EUROPE Monday 12th February signified the last snowfall across featured resorts Bulgarian resorts, with Borovets (110cm/155cm) and Pamporovo (20cm/120cm) reporting decent snowfalls of 20cm and 15cm respectively. Since Monday, there has been a mixture of predominantly cloudy weather with some sunny spells from time to time. Only Borovets is forecast for any kind of snow, with just a very light dusting of 2cm being forecast for Sunday 28th February. Poiana Brasov (20cm/40cm) is expecting 8cm of snowfall on Thursday, which would go a considerable way to improving the slope conditions. Sochi- Rosa Khutor (63cm/391cm) which has had regular snowfalls in the past few weeks, has also recorded around 8cm of fresh. Over in Jasna (30cm/50cm), another 10cm of fresh snow has been noted which will mean great skiing conditions today. Another dusting of snow is expected on Sunday with around 4cm forecast.

SCOTLAND It has been very windy across Scotland over the last 48 hours. All resorts were closed for the day on Wednesday 14th February, with Nevis Range (100/130cm) and Glencoe (170/270cm) remaining closed on Thursday. The roads at Glenshee (80/100cm) were still being cleared, and whether or not the resort would operate any lifts remained to be seen. Skiing was underway at The Lecht (65/95cm), where 5/13 lifts were running, and snow coverage was excellent. The upshot of all this is that whilst skiing is limited at the moment, there has at least been plenty of fresh snow, and general snow coverage across Scotland is superb compared to recent seasons. Saturday 17th February may be the next best opportunity to really enjoy conditions before a potential rise in the temperature next week.

USA Resorts in the Rockies saw the last of the cloudy skies for a couple of days on Thursday. These did however provide some more fresh snowfall over Wednesday night before they moved off, with many resorts seeing light to moderate snowfall, for example 12cm came down over Snowbird (168cm) while Aspen (102/173cm) saw 18. After this, expect great sunny yet cold skiing conditions for a couple of days before new cloud moves in on Sunday. With any luck, this should also deliver moderate quantities of new snowfall. Unseasonable weather is bringing spring like skiing conditions to resorts in Vermont and the rest of New England, with runs softening up fast in the morning. Unfortunately, these mild temperatures do risk rain in the north east which would unfortunately fall over the recent snowfall, risking a return to icy conditions to dominated January. After Monday and Tuesday saw a brief period of snowfall across California, it is back to clear skies on the outlook at least until next week. While 10-15cm is welcome, more new snow will be required to make a dent in the otherwise historically dry month. Both our more northerly resorts of Big Sky (142/213) and Jackson Hole (156/228) are looking at continuing moderate snowfall over the coming days, which in the case of Jackson could end up delivering 50cm of new snowfall by Sunday. Timberline is currently forecast to see as huge snowfall, potentially half a metre on Saturday, making Mount Hood a great option if you are looking for some weekend powder. This snow had already begun to fall as of Thursday morning, with 15cm recorded overnight.

CANADA Canada continued to deliver excellent riding conditions on Thursday 15th February, where fresh snow across the country has filled in tracks nicely, and allowed for yet more powder turns. Accumulations in the last 24 hours haven't exactly been massive; Fernie (304cm), British Colombia received the most with 14cm. However, the snow is steady and shows no real signs of letting up, with most resorts predicting uniformed light/moderate snow right into next week. There may be some let up for resorts such as Big White (270cm) and Kicking Horse (212cm) on Monday 19th January, but other than that pack those low light lenses and expect snowy weather.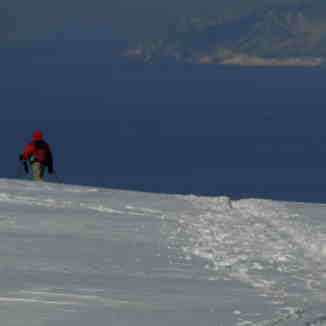 JAPAN There continues to be a strong season in Japan, with snow having fallen across all three of our featured resorts on Monday 15th February. Following powder days on Monday and Tuesday, Thursday 15th February bought a lighter fall of 3cm to Hakuba (135/420cm). Niseko (260/485cm) however is in another league, with 98cm having fallen so far during the week already, with 26cm on Thursday alone, giving some truly fantastic powder skiing opportunities. iving some truly fantastic powder skiing opportunities.