World Snow Overview
We've created this page to help you find the best snow conditions. It combines past, present and future data sources from around Snow-Forecast.com and updates regularly. The Snow Roundup page is updated on Mondays and Thursdays for all major ski resorts. Live Eyeball snow updates are shown in real time when submitted via twitter by our global network of reporters. Resort Picks lists ski resorts from around the world where new snow is forecast, powder is reported and latest snow depths.

SNOW NEWS UPDATED 20 MAY 2013

INTRODUCTION It's going to be a wintry week in the Alps and Monday began with fresh snow in Switzerland and Austria. The Dachstein Glacier in Austria is now open for the summer season with great snow.
AUSTRIA It's fairly wintry in Austria at the moment with fresh snow falling down to fairly low levels on Sunday 19th May. This means snow conditions are great on the glaciers at the moment.The Dachstein Glacier (280cm) is now open for its summer ski season. They have a decent amount of snow up high and there was a dusting of snow on Monday 20th May. A snowy week is expected and it should get significantly colder too, with snow possible down to 1000m in some areas. 15 lifts were running at Hintertux (305cm) on Monday 20th May. Like Dachstein they had a dusting of fresh snow on Monday. Poor visibility was affecting the glacier area throughout the day and the snowy forecast means it could be a challenging, but good week of skiing and snowboarding.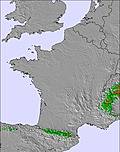 FRANCE Tignes and Val d'Isere are both closed for skiing at the moment. The glaciers at both resorts open in June for the summer season. Les Deux Alpes also plans to open for their summer skiing season on 22nd June.

SWITZERLAND Zermatt (200cm) enjoyed a few centimetres of fresh snow on Monday 20th May. Three of their lifts were running and although the visibility is poor, the skiing is great on the fresh snow. It should be quite a cold week too so you can expect pretty wintry snow conditions on the open areas of the glacier. Saas Fee is currently closed and will reopen in June for the summer season.

ITALY Three lifts are open at the moment on the glacier at Presena (450cm) with access to two runs. While skiing is fairly limited the snow is in great condition and there's still a huge amount of it, which should ensure a great summer ski season for them.

NORTH AMERICA Whistler (125cm) has entered the last week of its winter season. Monday 27th May is the last day of skiing and snowboarding on Blackcomb. They'll be closed until the end of June when the Horstman Glacier will open up for a month of skiing and snowboarding.It's been warm at Timberline (292cm) but this is to be expected, as it is late May. They've got good snow cover across the mountain still and three lifts are expected to run for the majority of this week.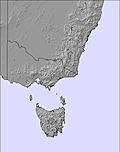 AUSTRALIA The resorts we feature in Australia are yet to open for their 2013 ski season.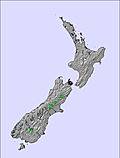 NEW ZEALAND The resorts we feature in New Zealand are yet to open for their 2013 ski season.

SOUTH AMERICA The resorts we feature in Chile and Argentina are yet to open for their 2013 ski season.2013 ski season.