World Snow Overview
We've created this page to help you find the best snow conditions. It combines past, present and future data sources from around Snow-Forecast.com and updates regularly. The Snow Roundup page is updated on Mondays and Thursdays for all major ski resorts. Live Eyeball snow updates are shown in real time when submitted via twitter by our global network of reporters. Resort Picks lists ski resorts from around the world where new snow is forecast, powder is reported and latest snow depths.

SNOW NEWS UPDATED 17 APRIL 2014

INTRODUCTION The European resorts have had mixed weather this week. In the west is has been mostly sunny. France has had sun all week, as have many Swiss and Italian resorts. Austria has been blessed with lower temperatures and cloudy weather, delivering fresh snow to many resorts. Borovets in Bulgaria has also received fresh snow this week.
AUSTRIA Thursday 17th April was a predominantly sunny day across the open Austrian resorts, bringing a change to the weather. Earlier this week fresh snowfall blessed many Austrian resorts and improving the on and off piste snow cover.The heaviest snowfall has been reported on the higher ski areas, such as on the Stubai Glacier at Neustift (20/365cm), Obergurgl (35/128cm), Kaprun (120/280cm) and Kuhtai (60/90cm).The skiing at Zauchensee (55/110cm) was excellent on Thursday with fresh snow across much of the off-piste terrain and piste conditions that were more akin to mid-winter than spring.Cloudy weather is forecast to return to the Austrian resorts over the weekend and throughout next week. The freezing level is also expected to sit at or above 2,500m which means that many slopes could see rain.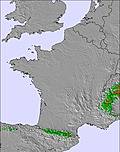 FRANCE The fine sunny weather which blessed the French resorts on Monday 14th April has lasted all week. This has reduced base depths in some locations and the snow does soften quite quickly, with the freezing level hovering around the 2,500m mark or just above it. Clouds could move in as we move into the Easter weekend, but the good news is that the freezing level is expected to drop to around 2,000m on Saturday 19th April which could result in fresh snowfall.As you might expect for this time of year it is best to stick to the highest slopes if you prefer the conditions to be less sun affected, especially the sheltered and higher north facing slopes.The Pyrenean resorts of Cauterets (260/360cm) and Bareges/La Mongie (65/270cm) offer some superb skiing at the moment due to the deep snow bases on the upper slopes.Further north in the Alps there is also excellent skiing available. The classics for late season, such as Tignes (40/190cm), Val d'Isere (40/128cm) and Val Thorens (85/190cm), offer fantastic spring skiing due to their high elevations. The upper slopes at La Plagne (5/200cm) are also in very good shape. In the Southern Alps, Isola 2000 (95/270cm) has an impressive base depth on the higher slopes at the moment of over two and a half metres, providing lovely riding conditions.

SWITZERLAND It has been a mixed week for Swiss resorts, depending on which side of the country you are looking at. For example, eastern resorts such as Davos (0/141cm) and St Moritz (20/140cm) received around 10cm earlier this week but since then the sun has re-emerged. In the west it's been a predominantly sunny week Verbier (10/147cm) has good spring snow on its mountains, but unlike the resorts in the east there hasn't been any fresh snow for a while. This could change this weekend though as more unsettled weather is expected to move in. Freezing levels will remain around 2,400m so fresh snow will be confined to the upper slopes, but it should improve conditions nonetheless.

ITALY It was mostly warm and sunny across Italy on Thursday 17th April, with only a slight dusting of snow in some north eastern resorts. Livigno (100/200cm) was one of these, receiving a centimetre or two of fresh snow earlier this week. They've still got a good snow base, after a snowier than usual winter with great spring conditions across the mountain. Cervinia (35/290cm) is in very good shape too. Its upper slopes still have plenty of snow on them and north facing areas still hold some nice powder in quieter areas. All the links with Zermatt, over in Switzerland, remain open. Snowier weather is expected to arrive this weekend, bringing around 15cm of fresh snow to the upper areas of many resorts. Cervinia's upper slopes could do a little better though with around 40cm expected. 20cm of this could fall on Saturday 19th April.

ANDORRA Spring skiing conditions continue across the Andorran ski areas this week with bright skies and snow that softens quickly during the day. If you do not like soft, heavy snow then stick the higher slopes in the afternoon.The deepest base of our featured Andorran resorts is reported at Arcalis (140/240cm) in the Vallnord ski area.Clouds are forecast to move in this weekend, bringing a chance of fresh snow.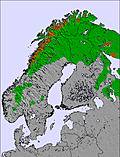 NORWAY/SWEDEN There was no fresh snow in Norway this week but the temperature has only been marginally above freezing, so snow conditions are good on the whole. The best snow base of the resorts we report on is at Hemsedal (155/170cm). The resort is still fully open and there's a good amount of snowA few more centimetres of snow fell at Salen (80/90cm) in Sweden on Wednesday 16th April. Their whole ski area is still open and the fresh snow means there's excellent skiing across the entire mountain.

GERMANY German skiing is limited to only a few resorts now and of the ones we feature only Garmisch (0/300cm) and Oberstdorf (10/170cm) are still open. However good conditions can be found at both, particularly Garmisch where there was over 30cm of fresh snow earlier this week. The Zugspitze Glacier area of the resorts has lots of snow and powder can be found off piste thanks to the fresh snow earlier this week.
BULGARIA Cloudy and snowy weather has improved the snow cover and the skiing conditions at Borovets (30/100cm) this week although the resort is closed for skiing until 18th April. It will be possible to ski over the Easter weekend though, from Friday 18th to Monday 21st April Pamporovo (20/50cm) is open on weekdays this week, although it is much brighter than at Borovets, providing spring riding conditions Bansko is closed for the winter ski season.

SCOTLAND There was no skiing possible in Scotland on Thursday 17th April, due to high winds. Cairngorm (5/200cm), Nevis Range (15/250cm) and Glencoe (35/350cm) all still have good snow on their higher slopes. Once the wind dies down they'll be able to open again and provide access to the runs. Glenshee and The Lecht are closed for the season.

USA The fresh snow that fell earlier this week in Colorado has all settled down now but leaves fantastic late season conditions at the remaining open resorts. Breckenridge (236cm) has an excellent snow base for the time of year and there's still a few weeks left of the winter season. Copper Mountain (218/272cm) also has fantastic conditions across the mountain after the fresh snow earlier this week. Further east there was some snow at Sugarbush (35/102cm) on Wednesday 16th April. It was around 10cm that fell over the course of the day and has nicely refreshed their runs. The resort is expected to close for the season at the end of this coming Easter weekend.
CANADA Many of our featured resorts are now closed the season, but the skiing available at the remaining open resorts is very good and fresh snow has fallen at Banff (140/210cm), Kicking Horse (205cm) and Whistler (239cm). Blue Mountain (70cm) also received a light dusting but the conditions there are mostly spring like at the moment Whistler is in great shape following the recent fresh snow. With more expected over the weekend and next week the conditions should continue to improve.

EUROPEAN WEATHER OUTLOOK Predominantly cloudy weather is forecast across the European resorts over the Easter weekend and next week. The freezing level could drop to around 2,000m at the start of the weekend before rising back up to over 2,500m. The altitude of the slopes and the ski area will therefore dictate whether you can expect fresh snow or rain over this period.

NORTH AMERICAN WEATHER OUTLOOK Quite a warm weekend is expected in Colorado with temperatures near to double digits in the valleys by the start of next week. Breckenridge should enjoy spring skiing across the mountain with the freezing level rising just above the summit to 4300m.The weather over the weekend and into next week is forecast to be mostly sunny at the open Canadian resorts, and resorts in the west should receive fresh snowfall. In the east the weather is expected to be a little wetter. is expected to be a little wetter.