World Snow Overview
We've created this page to help you find the best snow conditions. It combines past, present and future data sources from around Snow-Forecast.com and updates regularly. The Snow Roundup page is updated on Mondays and Thursdays for all major ski resorts. Live Eyeball snow updates are shown in real time when submitted via twitter by our global network of reporters. Resort Picks lists ski resorts from around the world where new snow is forecast, powder is reported and latest snow depths.

SNOW NEWS UPDATED 30 MARCH 2015

INTRODUCTION Fresh snow has fallen all across all of our featured resorts situated in the northern Alps. The Southern Alps and Pyrenees were more spring-like with brighter skies and patchy cloud. The Italian resorts in the Dolomites were also mostly snow free but snowfall as seen in the eastern regions of Italy.
AUSTRIA The current weather pattern of snow up high and rain below has altered the piste conditions significantly, with the uppermost slopes in a powdery state and the lower runs being wet and quite heavy. Naturally, the glacial resorts are having an excellent day with regards to snowfall as all of our featured glacier resorts are reporting heavy snowfall and powdery conditions. Pitztal (226/309cm) has so far reported up to 14cm in the last 24 hours and it looks set to continue throughout the week. In central Austria, the resort of Kuhtai (90/115cm) enjoyed plenty of fresh snow on Monday 30th March with around 15cm being reported. All 12 lifts were in operation for the new guests that arrived at the weekend, perfect timing and it looks as though it will continue to snow throughout the week.We have seen our first season closure in Austria; we bid a fond farewell to St Wolfgang who has now closed its gates for the winter ski season.As mentioned before, the snow is expected to continue to drop over the course of this new week. Our forecasts are indicating lighter snowfall up until Thursday, when it is expected to increase significantly. It should remain quite cold too, so fingers crossed and all boxes are ticked for fresh pistes and pockets of fresh powder.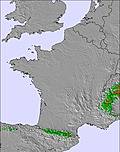 FRANCE The weekend saw precipitation return to the majority of French resorts. Unfortunately this fell as rain at many locations, then the drop in temperature during the night on Sunday turned the rain to snow, providing some fantastic powder skiing conditions on Monday morning, 30th March. Rain did fall at some lower locations though, with slopes below about 1,500m worst affected.The deepest snowfall was reported at the highest part of the Chamonix valley skiing area (0/222cm). Here a metre of fresh snow was reported up on Aiguille du Midi, with around half that amount 600m lower on the Grands Montets skiing area Val Thorens (145/240cm), the highest ski base in the Three Valleys, reported 50cm of new snow on Monday morning, although Courchevel (79/146m) did not report any new snow.Lift operations in the Espace Killy were limited on Monday morning. You could not ski up on the glacier at Tignes (115/185cm) and many other high lifts were also closed due to the severe weather and heavy snowfall. At Val d'Isere (115/185cm) it was a similar situation with only 50% of the lifts operating on Monday morning. This meant that the slopes were relatively busy across the Espace Killy due to the increased visitors this week for the Easter break and the limited amount of terrain that was open. This was not too much of an issue though as the snow was fantastic. The British Universities Snowsports Council (BUSC) Main Event takes place in Tignes this week too, with over one and a half thousand students.The Northern Alps will have cloudy weather for most of this week, with light snowfall expected on most days. The Southern Alps and Pyrenees should remain a lot brighter although these resorts will not benefit from the fresh snowfall seen further north.

SWITZERLAND Fresh snow has fallen in abundance to many of our featured resorts in Switzerland over the weekend, with some resorts reporting as much as 35cm at high altitude unfortunately the mild temperature at mid-mountain level has brought rainfall but there is plenty of fresh snow higher up just waiting to be skied upon.The resort of Champery (0/110cm) has reported up to 35cm of fresh snow over the weekend, which has drastically improved skiing at high altitude. The lower resort runs tell a different story as they have become quite heavy with the recent rainfall. Further up however the skiing is excellent with powdery slopes and pockets of fresh powder off the piste. Of the 16 lifts, 15 were turning for the new arrivals. It was still very cloudy on Monday 30th March as the weekends clouds were still lingering so visibility was reduced somewhat. Saas Fee (70/350cm) was closed on Monday due to high winds.The week ahead is looking very cloudy with a high probability of continued light snowfall, followed by heavier snow towards the end of the week. The temperature should start to fall too which make for excellent slope conditions.

ITALY Fresh snow has fallen in some Italian locations at the start of this week although this was mostly in the Alpine locations close to the French and Swiss borders Cervinia (40/300cm), linked with Zermatt in Switzerland, reported the heaviest snowfall with 50cm of fresh snow on the higher slopes on the morning of Monday 30th March. La Thuile (35/145cm), linked the French resort of La Rosiere, was also in great shape after receiving around 40cm of fresh snow on the upper slopes overnight Arabba (48/120cm) in the Dolomites is also in great shape following 35cm of new snow landing on Sunday 29th March. This was the exception to the rule in the east though as other Sella Ronda resorts did not report any fresh snow.The good news is that all of our featured Italian resorts should receive fresh snow at some point this week. The glacier skiing destination so Cervinia and Val Senales (35/320cm) are forecast to receive the most snow, while other such as the Milky Way resorts may only get a light sprinkling.

ANDORRA Heavy conditions are quite widespread in Andorra after the weekend brought rain to all of our featured resorts. Monday 30th March was very much the same story with cloudy skies and rainfall, making conditions a little tricky and hard work on your legs. Its best to stick to groomed pistes at the moment, Arcalis (120/275cm) still has a good base depth despite the wet conditions. On Monday, 14 lifts were turning and the pistes looked fairly quiet.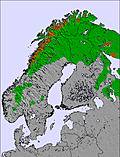 NORWAY/SWEDEN There were quite a few of our featured resorts in Scandinavia enjoyed a weekend with snowfall. The majority of the snow fell in Norway, with lighter snowfall falling in the neighbouring Sweden and Finland. Trysil (162cm), Norway had the most snow by a long way with around half a metre falling over the weekend, meaning fresh tracks and plenty of powder. It was quite overcast on Monday 30th March with the sun peeking through occasionally. Salen (60/70cm), Sweden picked up around 6cm of snow on Sunday 29th March, just enough to freshen up the pistes but the off piste remains a little varied.

GERMANY Clouds brought a mixture of rain and snow to the German resorts on Monday 30th March. Due to the low altitude of many of the German ski areas, rain hit at least some of the ski area at all of our featured resorts. However, the higher slopes did benefit from fresh snowfall, especially higher up at Garmisch (20/335cm) and Oberstdorf (0/130cm). The heavy clouds and strong wind up high reduced visibility and lifts operations though. On the Zugspitze ski area at Garmisch only two lifts were open on Monday, while lower down on the Classic ski area 12 lifts were operating.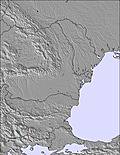 BULGARIA Skiing in Bulgaria is back to being spring like after the most recent snowfall. Slopes are getting quite heavy lower down but the uppermost slopes are in a much better condition. They tend to get a little soft in the afternoon but on the whole they're quite pleasant. Borovets (250cm/315cm) still has quite an impressive base depth and had 11 out of 12 lifts running on Monday 30th March. Light clouds were thinly spread across the sky making for a nice days skiing in spring time.

SCOTLAND Winds affected lift operations at the three open ski areas in Scotland on Monday 30th March but this did not really detract from the great skiing that was available. Fresh snow was reported at Cairngorm (15/90cm), Glencoe (85/210cm) and Nevis Range (60/120cm) and while this was only up to 10cm of fresh the skiing on offer on Monday was very good as a result. Glenshee and The Lecht are both currently closed due to a lack of snow cover.

USA Spring conditions dominated cross the USA resorts on Monday 30th March with bright skies and high temperatures softening the snow during the morning, providing some fantastic soft corn snow skiing in the afternoon.It was colder and cloudier in the east with a chance of fresh snow in the first few days of this week in Vermont. Snow had already started to fall at Sugarbush (40/175cm) in Vermont on Monday morning although this was only a light dusting.This the last week of skiing at some resorts though, such as Attitash Bear Peak (61/91cm) in New Hampshire, Crested Butte (99cm) in Colorado and Jackson Hole (160/201cm) in Wyoming.

CANADA We are currently seeing differing conditions in Canada, with the west and British Columbia reporting typical spring like conditions with heavier slopes higher up and slushy conditions down towards the resorts. Both regions saw light snowfalls over the weekend but the east still remains colder and cloudier.In the east, Tremblant (110/190cm) reported frequent flurries of snow over the weekend, with around 2cm falling each day. Great skiing is there to be enjoyed at the moment; on Monday 30th March eight lifts were running as some were closed due to high winds. Fresh pistes are on offer though with varying conditions off the slopes. In the west Banff/Lake Louise/Sunshine Village (160/160cm) returned to spring conditions after a small amount of snow fell over the weekend. Reports indicated that around 5cm fell but a rise in climate has made the slopes a little heavy and slushy. The visibility was reasonable as the sun was breaking through the weekends cloud cover.

EUROPEAN WEATHER OUTLOOK With the seasons end just a few weeks away for most resorts it looks as though there will be plenty of fresh snow falling over the next few days in the northern regions of the Alps, a perfect gift for the Easter holidays. The forecast is indicating that Wednesday 1st and Thursday 2nd April should bring the majority of the snow alongside and average mid-mountain temperature of around -7C. With this is mind the current cloudy skies are expected to remain throughout the week so it should keep all the fresh snow in perfect condition. The amount of predicted snowfall can fluctuate from day to day but early indications are saying as much as half a metre will drop on Wednesday and Thursday. It seems that it's safe to say that if you are skiing in the Northern Alps this week or over the Easter period then you're in for a treat.The Southern Alps and the Pyrenees will most likely remain clear and sunny, so pleasant spring skiing will be available. The temperature should remain quite hot too so pack plenty of sun cream. If you are skiing a little closer to home in the Scottish ski resorts then weather forecasts are suggesting quite a cloudy week with a good chance of light snowfall.Eastern Europe and up into Scandinavia looks quite changeable with scattered sunshine and clouds but there could be light snowfall so fingers crossed.

NORTH AMERICAN WEATHER OUTLOOK This week's forecast looks quite changeable for the west of North America, with bright spells followed by increasing clouds and the occasional drop of snow. The east should remain cloudy for most of the week but could also see light snow fall.