World Snow Overview
We've created this page to help you find the best snow conditions. It combines past, present and future data sources from around Snow-Forecast.com and updates regularly. The Snow Roundup page is updated on Mondays and Thursdays for all major ski resorts. Live Eyeball snow updates are shown in real time when submitted via twitter by our global network of reporters. Resort Picks lists ski resorts from around the world where new snow is forecast, powder is reported and latest snow depths.

SNOW NEWS UPDATED 5 DECEMBER 2016

INTRODUCTION It was a great day in the French Alps where a handful of additional resorts were open for skiing under warm, clear blue skies. Montgenevre and Isola 2000 in particular are looking in great shape. Similarly in Austria, it was a glorious sunny day. Lots more resorts are now open, but the lower runs are beginning to suffer slightly at the moment.
AUSTRIA Austria was basked in sun on Monday 5th December, and temperatures remained low, which contributed to a good days skiing in many areas. Lots more resorts are now open, including some big names such as St Anton (15/40cm), Lech (5/30cm) and some of those in the Ski Welt area. The lower slopes of many areas could do with some more snow, and are currently little more than strips of snow created by snow cannons. However, up high there is still some great options available on well-groomed pistes. For some of the best riding at the moment, look to the likes of Hintertux (25/105cm), where the snow is keeping well on the glacier, and 9/20 lifts were in operation. The blue skies of Monday are currently forecast to stick around for the foreseeable future, and with temperatures upwards of +5C, it is unlikely that any snowmaking will be possible.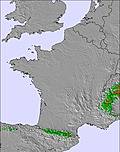 FRANCE France enjoyed a beautiful day on the 5th of December with many resorts open for skiing. Of all our featured resorts, Isola 2000 (30/130cm) is looking the best at the moment. They've had a great year for snow so far, and to cap off a great start to the winter, home boy Matthieu Faivre won his first FIS world cup race over the weekend with a stunning victory in Val d'Isere. Montgenevre (70/180cm) was also looking in fantastic condition, especially considering the time of year. Cauterets (16/36cm) enjoyed a beautiful day on Monday, and though the snow cover is sparse and often artificial, to have skiing at this time of year is a massive achievement. A few more resorts opened over the weekend, like Serre Chevalier. Chatel, however, has pushed back its pre-season to next week due to lack of snow. There was some decent early season skiing in Font Romeu (20/30cm), where groomers have done a great job making 15 slopes available this early on in the season.

SWITZERLAND Another clear sunny day in Switzerland as high pressure weather conditions continue on Monday 5th December. The best skiing could be found around the Matterhorn once again, with Zermatt (110cm) and Saas Fee (10/135cm) by far offering the best skiing and snow conditions. More broadly around Switzerland things are looking a little grim, Champery (15cm) in the Portes Du Soleil area reopened its summer biking trails over the weekend. Unfortunately there is no snow in the forecast for any of our featured Swiss resorts. the current trend of clear, sunny and dry is expected to continue all though this week.

ITALY Clear crisp sunshine, light winds and dry weather are the staple across all our featured Italian resorts on Monday 5th December. Most Italian resorts are now at least partially open after the weekend. Many resorts are currently only offering artificial snow skiing on wide well-groomed pistes, particularly resorts in the Sella Ronda area. Kronplatz (20/40) has expanded operations, with skiing available from 24 lifts. Cervinia (30/160) is now completely open and still offering some powder skiing on the shaded north facing slopes. In the Aosta Valley the skiing is excellent on piste, but varied or very limited off piste. Courmayeur (15/80cm) is looking good but a fresh covering of snow is well overdue now. Looking forward atmospheric conditions will remain the same well into this week. The good news is however that temps will remain below freezing, thus allowing many resorts to make man made snow.
ANDORRA All of our featured resorts in Andorra were open on Monday 5th December. There was plenty of blue skies across the country, and by and large the best conditions can currently be found on the upper slopes. For the best skiing at the moment look to the likes of Pas de la Casa (15/30cm), where 9/10 lifts are running and good riding on well-groomed pistes was available. The forecast for the week ahead looks set to be sunny and bright for the most part. Monday 12th should see a change in the weather, with cloud predicted to roll in across the country.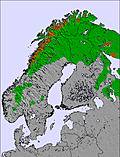 NORWAY/SWEDEN Monday the 5th of November was a good day in Scandinavia. Norway is still offering some good skiing, but no new snowfalls for most of our featured resorts. There has been lots of new snow in the west of the country, but little to satisfy skiers in the main resorts. One exception is Oppdal, which is situated in the North West of the country, has been lucky enough to get around half a meter over the last 7 days, so conditions there are fantastic. Some more good news over in Lillehammer (5/50cm): Hafjell and Skeikampen have now been added to its roster of open resorts with a total of 15 lifts now operating in the area. Over in Sweden, Are (47/47cm) has had a fair amount of snow over the last few days and is looking good. Salen has 15 lifts open over a considerable ski area.

GERMANY There is currently no skiing available at any of our featured German ski resorts. Feldburg (0cm) is currently closed as it awaits more snow.
BULGARIA None of our featured Bulgarian resorts are open at present, with skiing expected to begin in the middle of December.

SCOTLAND There is currently no skiing at any of the Scottish ski centres. However, preseason preparation has been completed on most mountains, and the lifts are ready to start spinning as soon as there is significant snow.

USA The snow storms just keep rolling in as the excellent start to the American season continues on Monday 5th December. Resorts like Big Sky (48/76cm) in Montana and Jackson Hole (64/120cm) in Wyoming are stacking some great totals and offering some excellent powder skiing right now. Besides consistent snow fall the other major atmospheric player is bitterly cold temperatures. Most resorts experienced ambient temperatures between -10C and -20C with wind chill dropping much lower. The forecast holds more snow and cold temperatures, the best news possible for this time of year.

CANADA Monday the 5th of November was a terrific day in Canada. Banff was looking in excellent shape, with Mount Norquay's opening last week completing the trifecta of Albertan resorts. Sunshine Village (105/105cm) in particular has great skiing, especially off-piste, thanks to recent snowfalls. Big White (116/116cm) was set for another exceptional day after heavy snowfall over the weekend. Newly opened resort Mont Sainte Anne (15/25cm) is in excellent knick now thanks to some much needed snow. The other Quebec resort of Mont Tremblant (44/44cm) has also had some fresh snow. It seems the east of the country is now sharing in the pleasure of fresh conditions. It seems harsh to pick out any one Candian resort at the moment, as all are experiencing lots of snow and therefore lots of great skiing.

EUROPEAN WEATHER OUTLOOK It's great weather in the Alps at the moment for anyone who wants to soak up a few early season rays. The weather across most countries is predominantly sunny, though temperatures are staying cool. Over in the Pyrenees it's a similar story with plenty of sun and blue skies. Different up in Scandinavia, where the weather is best described as changeable: it's been very snowy in West Norway and a mix of sun and cloud elsewhere.

NORTH AMERICAN WEATHER OUTLOOK In Canada the snowy weather of today is set to continue into the week. Many regions are expected to record decent accumulations, with Tremblant in Quebec predicted almost 30cm before the week is out. Indeed, Skeena Mountain in British Columbia seems to be one of our only featured resorts expected to receive no snow, despite temperatures as cold as -17C predicted for Friday 9th December. It has been a similar story in the USA, where there has also been plenty of snow and bitterly cold weather. For powder this week, look to Colorado where snow is expected every day. In Utah at Jackson Hole, over 35cm is expected to fall on Friday, which could leave the slopes in fantastic nick for their weekend guests.