World Snow Overview
We've created this page to help you find the best snow conditions. It combines past, present and future data sources from around Snow-Forecast.com and updates regularly. The Snow Roundup page is updated on Mondays and Thursdays for all major ski resorts. Live Eyeball snow updates are shown in real time when submitted via twitter by our global network of reporters. Resort Picks lists ski resorts from around the world where new snow is forecast, powder is reported and latest snow depths.

SNOW NEWS UPDATED 18 AUGUST 2014

INTRODUCTION Monday 18th August brought a new summer ski week for Europe and it was a nice bright day with a few patches of cloud but overall a nice ski day across Austria, Italy, France and Switzerland. Staying in the Northern Hemisphere across the Atlantic in the USA the sun was also shining. The Southern Hemisphere was also offering clear skies in Chile and Argentina. Over the Pacific Ocean at New Zealand it was mainly sunny skies with patches of cloud. Further West to neighbouring Australia it was mainly overcast with damp conditions.
AUSTRIA Good summer skiing can still be enjoyed at The Molltal Glacier (270cm) and The Hintertux Glacier (125cm). Both resorts had a nice and sunny Monday morning with clouds developing in the afternoon. Off piste remains rather limited due to lack of snow fall but their pistes are well groomed for some leisurely piste skiing. Unfortunately on Monday 18th August the snow park at The Hintertux was closed due to the snow conditions.Over the next few days it looks like Austria will be quite cloudy but it could bring fresh snow if the freezing level remains low enough.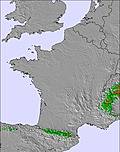 FRANCE Les Deux Alpes (160cm) is currently our only featured French resort open for summer skiing. On Monday 18th August it was a bright and sunny start to the day, with a relatively warm temperature of around 10C at mid mountain level. Off piste is limited here as there hasn't been a substantial snow fall recently but the pistes are in a good state after light dustings and artificial cover.The forecast indicates cloudy skies for Tuesday 19th August with a chance of light snowfall at altitude. From then on it looks predominately sunny for the majority of the week ahead Tignes and Val d'Isere are currently closed for snowsports.

SWITZERLAND It was a bright and sunny start for Switzerland on Monday 18th August with Zermatt (160cm) and Saas Fee (265cm) enjoying bright blue skies. Zermatt had 16 lifts running to provide access to their well groomed pistes up on The Klein Matterhorn. If you haven't visited the Matterhorn before have your camera at the ready for some breath taking sites.The forecast ahead is indicating bright starts to the mornings but clouds will draw in with the afternoon, which could bring light snow fall to Zermatt and Saas Fee so let's hope the snow comes.

ITALY Cervinia (130cm) shared a nice and sunny morning with The Klein Matterhorn on Monday 18th August with more clouds developing later on. All four of their lifts were in operation to provide access to the Plateau Rosa and good links into Zermatt. The off piste is a little varied so a fresh snow fall would be beneficial.Over the next few days the sun will be shining in the morning but denser cloud cover will be developing in the afternoon, which could bring light snowfall to the Plateau Rosa ski area.

NORTH AMERICA There's not much time left to ski at the Timberline Lodge, Oregon as the season is due to finish on September 1st. On Monday 18th August it was a bright and sunny day with four of their lifts in operation. As the season is coming to an end there isn't any fresh powder off the tracks but the well groomed pistes still provide great summer time skiing.If you are venturing out to The Timberline Lodge this week please don't forget your sunscreen and eye protection as looks like it is going to be a very sunny week ahead Whistler, Canada is closed for the summer.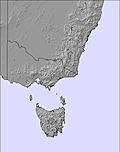 AUSTRALIA On Monday 18th August it was quite a cloudy day across Australia with some resorts receiving some fresh snow. Mount Hotham (129cm) had a light dusting of around 2cm, which was enough to freshen up the pistes.The stand out resort was Perisher (160cm) who had great day for snow fall. The resort had up to 20cm which has added a substantial layer to the pistes and topped up the fresh powder off piste. The best slopes are to be found higher up the mountain and of the 48 lifts the resort team had 37 running.The forecast ahead indicates the clouds will begin to disperse on Tuesday 19th August which should see clear skies by Wednesday. It is still quite chilly so do wrap up warm and take enough sun screen.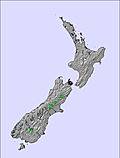 NEW ZEALAND It was a glorious day in New Zealand on Monday 18th August as the sun was shining in crisp blue skies. Fresh snow also fell over the weekend to some of our featured resorts Whakapapa (264cm) had around 6cm of fresh snow on Saturday, which has strengthened the pistes and the pistes bashers have been out and packed them down and groomed them to perfection Turoa (248cm) also had fresh snow with approximately 10cm falling. It was a particularly cold day on Monday with the temperature sitting at freezing but the sun was shining thus offering perfect skiing weather, sunny but cold. The majority of the week ahead looks very sunny with the odd cloudy spell which could bring more fresh snow to Turoa and Whakapapa.

SOUTH AMERICA Chile continues to offer fantastic skiing in the Southern Hemisphere. Termas de Chillan (340cm) has an excellent base depth and it had a light dusting over the weekend, which has topped up the pistes. On Monday 18th August it was partly cloudy with sunny skies in The Three Valleys, there is currently a warm weather front moving across Chile which has seen relatively warm temperatures in Chile, particularly in the three Valleys. The pistes are still well groomed however and in excellent condition.The forecast for the next few days is predicting very sunny skies so do take plenty of sun cream if you are skiing in Chile this week Argentina is quite similar to Chile at the moment with bright sunshine prevailing. The most recent snow fall to our featured resorts in Argentina was on the 9th August but their well groomed pistes are still attracting lots of snow sports enthusiasts. Las Lenas (160cm) has a good base depth but the off piste is a little varied so do take care if you venture off piste, some parts might be soft but look out for icy patches.More sun is forecast for the coming week so take sun protection or face a red goggle tan. The clouds are expected to form around Wednesday afternoon which could bring fresh snow to parts of Argentina, so fingers crossed.ina, so fingers crossed.