World Snow Overview
We've created this page to help you find the best snow conditions. It combines past, present and future data sources from around Snow-Forecast.com and updates regularly. The Snow Roundup page is updated on Mondays and Thursdays for all major ski resorts. Live Eyeball snow updates are shown in real time when submitted via twitter by our global network of reporters. Resort Picks lists ski resorts from around the world where new snow is forecast, powder is reported and latest snow depths.

SNOW NEWS UPDATED 3 SEPTEMBER 2015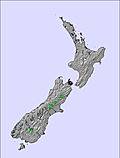 INTRODUCTION As we head into September, spring is certainly on the way in the Southern Hemisphere. A notable exception is New Zealand, which continues to see excellent winter ski conditions in one of the best seasons in recent memory. Colder weather has also finally returned to the Alps, bringing a period of welcome respite to the glacier ski areas following the exceptionally warm summer.
AUSTRIA Bad weather forced the closure of the Molltal (70cm) glacier on Thursday, but skiing was possible at the Hintertux (50cm) glacier despite poor weather conditions. Wet weather gear and low-light lenses were necessary. Both glaciers are looking extremely worn, with a noticeable change in the appearance of the Molltal glacier during the past week. The good news is that fresh snow is forecast on Saturday and Sunday as the freezing level drops to 2,500m. Up to 20cm is expected which will make some difference, but do not expect significant changes in the overall cover on the slopes.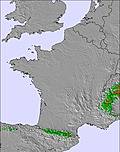 FRANCE Les Deux Alpes and Tignes are now closed for summer skiing. Both are set to open again in October for the French holidays.

SWITZERLAND Saas Fee (65cm) and Zermatt (130cm) were offering some good skiing on Thursday 3rd September, with both reporting a covering of fresh snow and cooler temperatures than of late. The extra altitude at both has meant that less snow has melted than at others in the Alps, and as a result all of the summer ski lifts have been running during the week. Further snowfall is possible over the weekend as the freezing level drops well below 3,000m – but pack the sunglasses for Sunday as the clouds are forecast to part.

ITALY Fresh snow coated the Plateau Rosa ski area above Cervinia (130cm) on Thursday 3rd September, the first time over the summer that a good fall of snow has been picked up. Conditions on piste were therefore good, with the fresh snow combined with cool temperatures resulting in a good skiable surface. Be aware however that the link to Zermatt closes on the 6th September, ending Cervinia's summer ski season. Further light snow is forecast between now and then before a sunny final day on Sunday.

NORTH AMERICA The summer ski season has ended at both Timberline in the USA and at Whistler in Canada.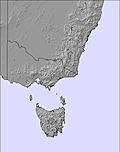 AUSTRALIA It was a cloudy day in the Australian mountains on Thursday 3rd September, with some wet fresh snow recorded on the upper slopes overnight. Lower down however the snow conditions were fairly heavy as any precipitation was falling as sleet or rain. Both Thredbo (141cm) and Perisher (141cm) in New South Wales saw 5cm of fresh snow overnight on the upper slopes, giving some good fresh turns above around 2,000m. Below this however the slopes were pretty heavy due to the temperatures sitting at around +2C. A light covering of wet snow was also recorded at Mt Hotham (78/95cm) and Falls Creek (84/98cm), with around 3cm falling overnight. Soft conditions were found both on and off piste and some areas of high traffic were beginning to wear thin.A mostly sunny weekend is forecast for the Australian mountains, with spring-like conditions expected as temperatures rise to around +5C during the afternoon. Snow is forecast to return on Monday, with as much as 20cm possible in favoured spots. Some of the resorts are scheduled to close quite soon, with Selwyn Snowfields (20/20cm) expected to close on 13th September and Ben Lomond (30/50cm) expected to remain open until the 20th.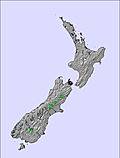 NEW ZEALAND Some fantastic skiing was to be had across New Zealand on Thursday, with fresh snow picked up at almost all of our featured resorts. Snowy weather was clearing through during the day, with fantastically sunny weather found at some resorts by late afternoon. Sadly the bad weather didn't clear through early enough for some resorts and they remained closed on Thursday. This included Mount Dobson (110/110cm), Mt Lyford (50/65cm) and Whakapapa (278cm). With yet more snowfall forecast over the weekend, potentially as much as 20cm, be wary of potential closures over the coming days too. On a more positive note and where the weather did clear, some of the best conditions of the season have been reported at resorts such as Cardrona (60/245cm) and Treble Cone (154/336cm). As an indication of how good the season has been, Cardrona has already passed its average annual snowfall, despite there being six weeks of the season to go.

SOUTH AMERICA Thursday was a gloriously sunny spring day in Argentina, with temperatures soaring above freezing to around +6C at mid-mountain level. At our featured resorts of Chapelco (5/205cm), Cerro Catedral (0/180cm) and Las Lenas (90/130cm) most lifts were open to access a great selection of pistes. Expect spring snow conditions both on piste and also in the off piste areas, so hit the slopes early to avoid the slush of later in the day. Temperatures are forecast to rise into double digits by Saturday, before they drop around 10C on Sunday following the arrival of a cold front that may drop as much as 20cm of fresh snow.Spring has well and truly sprung across Chile, with warm sunshine beating down on the slopes of all our featured resorts. The best skiing is probably at Portillo (122/168cm) and Nevados de Chillan (160/300cm) as snow fell more recently here than in the Tres Valles region. Expect the slopes and the off piste snow to soften quickly during the morning as temperatures hit double digits by the afternoon. A return to winter is however forecast for Sunday, with a 10C drop in temperatures and between 50 and 100cm of new snow expected by Wednesday. So be sure to pack the powder skis still!