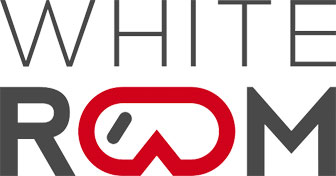 Your daily source of snow related goodness. Focusing on gear, fitness, lifestyle, weather, travel, adventures and technique!
View articles
Snow Forecast Mapswhere's the snow in the next 3 days?
Snow Forecast for 3100 ski resorts around the World, updated four times a day. Weather forecasts are provided for the top lift, bottom lift and mid-mountain elevations. Our detailed Snow Reports and live updates are submitted by local Ski Clubs, ski resort staff and our users. Interactive weather maps show the amount of predicted snowfall as well as the current snow conditions and weather observations. The snow maps also show where the best piste conditions, off-piste powder and forecast weather for skiing and snowboarding can be found.
This map shows the accumulated snow forecast for the next 3 days. Click the image to view the interactive snow forecast map, or see a worldwide overview of all our maps that cover ski resorts for the Rest of the World.
Accumulated snow forecast for the next 3 days.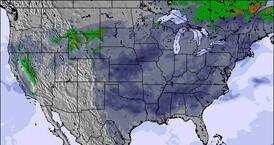 Click to view snow map
Country ski resort overviews
Latest Snow News
A sunny day with fresh to strong winds about the peaks. All 14 lifts are running with all trails freshly groomed and open.

Snow-Forecast It's not just the Alps getting dumped on in September, @MarmotBasin in Canada reports 35cm of fresh snow falling in the past 24 hours.

https://t.co/fC0ydvAaqt

Anonymous Report:

Heavy snow is falling in Mt Bachelor.

A sunny day with freshening winds. All 14 lifts are running with all of the trails freshly groomed and open.
Latest worldwide snow report
UPDATED 21 SEPTEMBER 2017 There is some great skiing in Europe at the moment, particularly in Austria, where there has been plenty of snow this week at the likes of Hintertux, Solden and Moltal..... (courtesy of the Skiclub of GB)
Current ski resort picks
Long range skiing weather forecasts for daily picks of our top 5 Resorts are FREE to non snow-forecast.com members! Find the deepest snow, the snowiest forecasts and the ski resorts reporting powder conditions to make the most of planning your winter sports holiday.
Fresh Snow Depth
Upper Snow Depth
Powder reported
New snow in next 3 days
Latest submitted reviews
Remarkables ski resort:
"I booked my 2 kids, 5 and 7, into kids lessons on line and paid by credit card where it said everything was included including lift passes and equipment hire. We got there the next morning 20 minutes early to be told we have to pay for equipment and lift passes. We told them it said on the website it was included and were told they knew nothing about that and we had to pay. So I had no choice and paid the extra $120 and lined up again for the equipment. By now it was ten minutes after the lesson started due to the very long queues that I thought if I booked and paid on line we would avoid but you still have to line up for everything anyway. I asked if we could still make the lesson and were told yes no problem. After going through all equipment fitting was told helmets not included and need another $24 cash if I wanted that. With no choice again shelled out to then find out instructors had left with classes. Thankfully, the other instructors felt pity and took one of my boys for private tuition probably without management knowledge."

Jeff Mcrobb from AUSTRALIA - 19 Sep 2017
Whakapapa ski resort:
"Keep up all the negative comments about Whakapapa, it will keep the hoards away! Seriously though, I don't know what people complain about. We are lucky to have a place to ski that doesn't require getting on a plane, if you live in the North Island. Whakapapa has all the terrain you could wish for if you are a serious skier with good ability and are prepared to do a little hiking; there are huge wide open slopes, steep bowls and shutes and great snow if you go on the back of a weather system. There is also great challenging terrain that is lift accessed if you're prepared to do some long traverses. I've been skiing Whakapapa for 45 years and have skied at a lot of overseas resorts but I still love our home ski field."

Chris from NEW ZEALAND - 08 Sep 2017
Porters ski resort:
"Came here twice on my recent August trip. I was quite disappointed in the service to its guests. The first day I was here they only opened the chair lift and all T bars were closed. They didn't offer a discount or money back.

The second time I came here I'd forgotten the card they load your money on and they charged me $5 for another card. Just days before I saw with my own eyes the manager give another person a lift pass from his office because he knew the person. I asked nicely if they can waive the $5 and they declined. $5 is not the problem it's the principal. Service to individuals under different circumstances is not taken into account. I felt like they wanted to take your money at every opportunity.

If you are a keen skier go to Mount Hutt (yes, I have been given money back from Mount Hutt because they had to close lifts) or the other club flelds like Cheeseman, Broken River, Craigieburn Valley or Olympus which are all close by and I can guarantee you they cater more for their guests. You'll instantly feel welcomed and much more relaxed."

Ben from AUSTRALIA - 06 Sep 2017