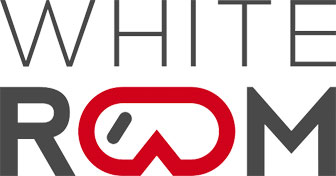 Your daily source of snow related goodness. Focusing on gear, fitness, lifestyle, weather, travel, adventures and technique!
View articles
Snow Forecast Mapswhere's the snow in the next 3 days?
Snow Forecast for 3100 ski resorts around the World, updated four times a day. Weather forecasts are provided for the top lift, bottom lift and mid-mountain elevations. Our detailed Snow Reports and live updates are submitted by local Ski Clubs, ski resort staff and our users. Interactive weather maps show the amount of predicted snowfall as well as the current snow conditions and weather observations. The snow maps also show where the best piste conditions, off-piste powder and forecast weather for skiing and snowboarding can be found.
This map shows the accumulated snow forecast for the next 3 days. Click the image to view the interactive snow forecast map, or see a worldwide overview of all our maps that cover ski resorts for the Rest of the World.
Accumulated snow forecast for the next 3 days.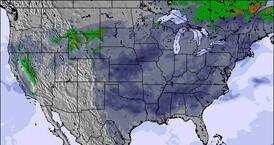 Click to view snow map
Country ski resort overviews
Latest Snow News
Member Report:

It is snowing heavily in Sölden.

Anonymous Report:

Snow falling at altitude in Rosa Khutor Alpine Resort.

Anonymous Report:

It is raining moderately in Mount Washington. Strong winds. Well above freezing today. The new snow is waist deep! Lifts are all open. Rocks exposed on the pistes. No snow off-piste.

Anonymous Report:

Snowing at a moderate rate above Vogel.
Latest worldwide snow report
UPDATED 12 OCTOBER 2017 Dry and Sunny conditions continue across the Alps, with the temperatures up on the glaciers hovering around 0C. For many resorts this does not pose a serious problem due to snowfalls in the previous two weeks which improved the snow. These conditions are expected to change little across the entire Alps, with little variation between Austria, France, Italy or Switzerland. .... (courtesy of the Skiclub of GB)
Current ski resort picks
Long range skiing weather forecasts for daily picks of our top 5 Resorts are FREE to non snow-forecast.com members! Find the deepest snow, the snowiest forecasts and the ski resorts reporting powder conditions to make the most of planning your winter sports holiday.
Fresh Snow Depth
Upper Snow Depth
Powder reported
New snow in next 3 days
Latest submitted reviews
Shames Mountain ski resort:
"Scenic, sunny and snow....lots of snow!"

Terry from CANADA - 17 Oct 2017
Mount Baker ski resort:
"This mountain is terrible. Tracked out run after 1 hour, Jerrys on two planks digging deep ruts, food gave me diarrhea from all the grease. The plus side is some jackass with balls bigger than Danny DeVito will drop a 100ft pillow line and you have the luxury of spectating.

Stay at your home mountain, don't come here. It's terrible; not worth the drive. Go to Snowqualmie; I hear the pow is legendary and endless."

Mike Hunt from UNITED STATES - 17 Oct 2017
Flumserberg ski resort:
"Just popped down to Flumserberg to buy my fifth annual season pass. Living in Zurich and so is the best closest resort for day trips. Always seems to get lucky with the snow compared to other resorts. Maybe because it is a mid height resort so catches precipitation from the low and high clouds. Higher resorts tend to miss the low cloud snow.

Good runs for all abilities. Busiest on Sundays."

Swiss Simon from SWITZERLAND - 07 Oct 2017