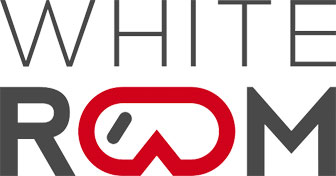 Your daily source of snow related goodness. Focusing on gear, fitness, lifestyle, weather, travel, adventures and technique!
View articles
Snow Forecast Mapswhere's the snow in the next 3 days?
Snow Forecast for 3100 ski resorts around the World, updated four times a day. Weather forecasts are provided for the top lift, bottom lift and mid-mountain elevations. Our detailed Snow Reports and live updates are submitted by local Ski Clubs, ski resort staff and our users. Interactive weather maps show the amount of predicted snowfall as well as the current snow conditions and weather observations. The snow maps also show where the best piste conditions, off-piste powder and forecast weather for skiing and snowboarding can be found.
This map shows the accumulated snow forecast for the next 3 days. Click the image to view the interactive snow forecast map, or see a worldwide overview of all our maps that cover ski resorts for the Rest of the World.
Accumulated snow forecast for the next 3 days.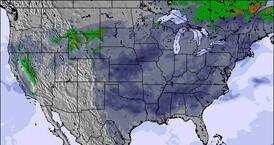 Click to view snow map
Country ski resort overviews
12 Jan 2011
Latest Snow News
Alberg Sport

Erciyeste yoğun kar yağışı başaldı. Bolkar sevenler Erciyese..

SkiWelt Marketing Today, 23.01.2018: Alpeniglu Ice Party from 7.00 pm - SkiWelt Brixen, Westendorfer Buam from 7.00 pm in Bruchstall - SkiWelt Westendorf, Snow Groomer Guiding from 10.00 am in Brixen and from 2.30 pm in Söll - all information:

www.skiwelt.at/weeklyprogramme

https://www.skiwelt.at/de/alpeniglu-ice-party.html

Powder day!. Clear blue skies, most lifts are open.

Anonymous Report:

Heavy snow is falling in Niseko Hanazono Resort.
Latest worldwide snow report
UPDATED 22 JANUARY 2018 The second huge storm of 2018, Evi continued to deliver extremes of both snow and weather conditions across the Alps. Fresh snow blanketed much of the Alps, with the northern French resorts as well as those across much of Switzerland and Austria benefitting the most, in some instances figures as high as 120cm in 48 hours have been recorded. However, as is often the case this was accompanied by partial or full resort closures due to wind and avalanche risks. The new week looks to be calmer however, at least until Friday where more new snow is expected. .... (courtesy of the Skiclub of GB)
Current ski resort picks
Long range skiing weather forecasts for daily picks of our top 5 Resorts are FREE to non snow-forecast.com members! Find the deepest snow, the snowiest forecasts and the ski resorts reporting powder conditions to make the most of planning your winter sports holiday.
Fresh Snow Depth
Upper Snow Depth
Powder reported
New snow in next 3 days
Latest submitted reviews
Montgenèvre (Via Lattea) ski resort:
"Skied Montgenèvre for the first time in January 2018. There's been so much snow and over a metre fell whilst we were there so the conditions were fantastic. Love the variety of runs, both through the trees and open mountain. Some of the lifts are slow but didn't queue for anything. Excellent place and going back in 2 weeks!"

Jeanette Clarke from UNITED KINGDOM - 21 Jan 2018
Read 32 more review(s) of Montgenèvre (Via Lattea) or submit your own
Saalbach Hinterglemm ski resort:
"I have traveled to Saalbach for over 20 years, alone and with my family, and have been there at least 25 times. I have also skied in Italy, Bulgaria, Switzerland, Australia and Colorado. Saalbach remains my favorite by far!
The things that keep me going back are the great hotels, very friendly locals, great skiing and exceptional apres-ski. Saalbach has become a second home to me and to my family. Every year a fortune is spent on upgrading lifts and infrastructure and the result is an amazing, modern system which is efficient and user friendly. The main lift system is being replaced this coming summer at a cost of 30 million Euros. As such there are no queues and no irritations! There are over 60 huts in the mountains around Saalbach and a drink or great meal are never far away. Two years ago in zero snow they had fantastic skiing with the majority of the runs open and covered in beautifully prepared artificial snow! The rest of Europe was green but the Saalbach infrastructure stepped in and still managed to provide great skiing in Saalbach and connected areas! If you want an exceptional resort full of atmosphere then do not miss an opportunity to ski in Saalbach!"

Gary Trant from SOUTH AFRICA - 21 Jan 2018
Read 44 more review(s) of Saalbach Hinterglemm or submit your own
Niederau - Wildschonau ski resort:
"Missing 1 season due to health, we have been to Niederau every year since 2009, previously France and Switzerland.
Why do we go? We love the place. Locals are more than friendly, so I don't know where some of the comments come from.
Niederau isn't St Moritz so don't expect 5 star luxury for 3 star prices.
We have always stayed at one hotel and frankly wouldn't change as we have always had great service.
Yes, the skiing for inters and experts is limited yet there are numerous alternatives available within 30kms.
For beginners it's first class especially those with young families as the beginners slopes are easy and kids are catered for extensively.
You can even leave them supervised at the kids closed areas with instructed nannies without worrying about them.
All in all, it's a great little resort if you are a beginner or intermediate.
Quite why "expert" skiers would go there is a mystery. Yeah, I've listened to the so called experts over breakfast and dinner and often passed them on a number of runs when they are flat on their backs having tried their expert snowploughs and stems on a red only to find a snowplough doesn't quite work when so frightened all their weight is in the back seat.
Joking, well not really.
Overall, 4 stars for 3 star prices.
Going again? Yes, we certainly are."

Barry from UNITED KINGDOM - 20 Jan 2018
Read 92 more review(s) of Niederau - Wildschonau or submit your own