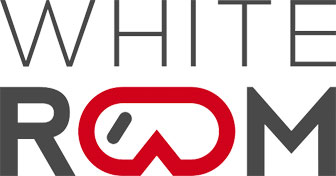 Your daily source of snow related goodness. Focusing on gear, fitness, lifestyle, weather, travel, adventures and technique!
View articles
Snow Forecast Mapswhere's the snow in the next 3 days?
Snow Forecast for 3100 ski resorts around the World, updated four times a day. Weather forecasts are provided for the top lift, bottom lift and mid-mountain elevations. Our detailed Snow Reports and live updates are submitted by local Ski Clubs, ski resort staff and our users. Interactive weather maps show the amount of predicted snowfall as well as the current snow conditions and weather observations. The snow maps also show where the best piste conditions, off-piste powder and forecast weather for skiing and snowboarding can be found.
This map shows the accumulated snow forecast for the next 3 days. Click the image to view the interactive snow forecast map, or see a worldwide overview of all our maps that cover ski resorts for the Rest of the World.
Accumulated snow forecast for the next 3 days.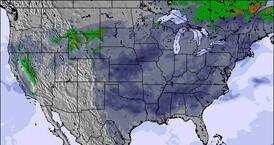 Click to view snow map
Country ski resort overviews
Latest Snow News
• All lifts are operating from 9:00 am to 4:00 pm, including the new Lynx Lift! The Ticket Office will open at 8:15 am. Lift tickets are $70 for adults, $41 for seniors and $36 for children. • Saturday, March 24th is College Day! Lift tickets are just $48 for students with current printed class schedule and valid college photo ID! • Also Saturday, March 24th there will be a Fun Race! It's free and open to skiers and boarders of all ages and abilities. Race kicks off at 11:00 am! • Sunday, March 25th is Local Appreciation Day. Lift tickets are just $48 for adults, $31 for seniors and $26 ...

We will be open Wednesday to Sunday every week throughout the season and open 7 days a week from Feb. 28 until the end of the season! That's 114 operating days this season!

10 cm of snow overnight and the skiing/riding today will be supreme. It's going to be a powder day so dust off those sticks and come get it!

vincentbrigand.com . Saturday : snow is still very good. Check our beautiful appartment for rent in Arc 2000 :

https://t.co/1xrAifVQmD
Latest worldwide snow report
UPDATED 22 MARCH 2018 There have been mixed skiing conditions across Europe this week, with new snow continuing to arrive in the East over Austria and the Dolomites on Monday, while further west the sun has become increasingly prevalent. By Thursday, almost the full range of skiing areas were seeing bright sunny days. Despite the sun, the temperatures continued to be somewhat lower than you may expect, than has been seen earlier this month, going some way to preserving preferable riding conditions. Though the coming weekend is not forecast to bring substantial new snow, this is likely to change in the early part of next week where what currently looks to be substantial snowfall is on the way for the North West Alps..... (courtesy of the Skiclub of GB)
Current ski resort picks
Long range skiing weather forecasts for daily picks of our top 5 Resorts are FREE to non snow-forecast.com members! Find the deepest snow, the snowiest forecasts and the ski resorts reporting powder conditions to make the most of planning your winter sports holiday.
Fresh Snow Depth
Upper Snow Depth
Powder reported
New snow in next 3 days
Latest submitted reviews
Killington ski resort:
"Hey folks, time for bad news... Killington was working tirelessly to return to the top of the Eastern ski market, but has fallen behind the times when it comes to value in the ski industry. Outdated lodges, unreliable lift operations, poor season pass product offerings (they want you to sign an unbreakable contract), weather closures (who closes a ski resort for snowstorms?), reduced snowmaking operations, and business decisions being made by an inept, out-of-town parent company. Powdr, currently being touted as the joke of the North American ski industry, owns Killington. Killington is moving in the wrong direction; spend your vacation dollars elsewhere."

Ski Reporter from UNITED STATES - 23 Mar 2018
La Plagne ski resort:
"Trying to work out which of the La Plagne villages we would be best to base ourselves in for a ski trip with children under 10 (kids are all blue/red run level). Adults all good intermediate to advance skiers so ideally looking for close to good ski school drop off for kids and easy/quick access for us to ski whilst they are in lessons.

Any advice greatly appreciated!

[ed: post will remain for a short time with the hope that responses are forthcoming.]"

Jane Hardie from UNITED KINGDOM - 22 Mar 2018
St Moritz ski resort:
"I skied in St Moritz on Friday, 16th March 2018. I stayed in Chur. Travel time by train was 2 hours. I bought the half day lift ticket at the (expensive) price of about 60 euros. However, the most expensive turned out to be the ski equipment, which I rented from the shop underneath Corviglia gondola and costed 55 Euros! Despite the so expensive rent rate (the most expensive ever!), the equipment was not good, as the bindings fell away and they fixed them in their shop up in the mountain. This did not take more than one minute, but what would I have done if this happened while skiing? The main ski center above the village of St Moritz is Corviglia. It is a nice ski center, mainly with red slopes. On Friday, 16th March 2018, the weather was perfect. Thus, it was sunny, not at all windy with very good visibility. There was about 1 1/2 meter of snow in the ski center. The snow quality was good, in general. In the sun exposed slopes, like for example slope no 4, the snow was soft and not good, but the snow in the slopes in the back part of the mountain (for instance no 16) was hard and good for fast turns. After skiing the blue no 6 and the red no 4, I took the Pitz Nair gondola, then skied the red no 16 and the red no 34, then took the chair de la Pesch, then skied the black 18, which was challening, then the red no 10 down to the lift Gluna, then I took Gluna and skied down the blue no 20, the red no 31 and the blue no 21. Afterwards, I took the plateau nair, then I skied the red no 7 down to Corviglia gondola.
It is a beautiful ski center, recommended to have fun and enjoy nice view over St Moritz village. However, be warned: it is really expensive, meaning that you can find the same good quality with better prices in other ski centers of the Alps. I would not recommend staying at St Moritz as it is really expensive and, in my opinion, it lacks in charm. Instead, try Chur, the most ancient city of Switzerland, the old city of which is really interesting."

Derion from GREECE - 19 Mar 2018