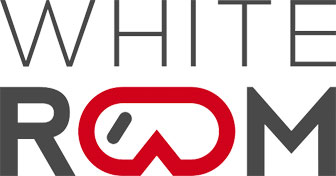 Your daily source of snow related goodness. Focusing on gear, fitness, lifestyle, weather, travel, adventures and technique!
View articles
Snow Forecast Mapswhere's the snow in the next 3 days?
Snow Forecast for 3100 ski resorts around the World, updated four times a day. Weather forecasts are provided for the top lift, bottom lift and mid-mountain elevations. Our detailed Snow Reports and live updates are submitted by local Ski Clubs, ski resort staff and our users. Interactive weather maps show the amount of predicted snowfall as well as the current snow conditions and weather observations. The snow maps also show where the best piste conditions, off-piste powder and forecast weather for skiing and snowboarding can be found.
This map shows the accumulated snow forecast for the next 3 days. Click the image to view the interactive snow forecast map, or see a worldwide overview of all our maps that cover ski resorts for the Rest of the World.
Accumulated snow forecast for the next 3 days.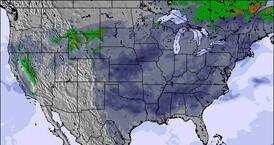 Click to view snow map
Country ski resort overviews
19 Mar 2010
Latest Snow News
The Downhill Area is open Weekdays: 9am - 10pm and Weekends 8:30am - 10pm. Lots of new terrain and Cut Park features to enjoy!

Manager Report:

Snow falling heavily in Mont Sutton.

Manager Report:

There is heavy snow falling at Mont Sutton.

Anonymous Report:

It is snowing steadily at Gérardmer.
Latest worldwide snow report
UPDATED 11 DECEMBER 2017 Much of Europe has seen large quantities of snow, falling heavily across areas of France, Switzerland, Austria and Italy. This has provided a welcome addition to the French Alps who had seen less of the snow that came in November. For the Eastern Alps, this weekend continued to build what looks to be the best early season conditions in several years. The coming week looks to bring lighter snowfall, though little chance of clouds clearing completely, before heavy snow begins once again on Friday. .... (courtesy of the Skiclub of GB)
Current ski resort picks
Long range skiing weather forecasts for daily picks of our top 5 Resorts are FREE to non snow-forecast.com members! Find the deepest snow, the snowiest forecasts and the ski resorts reporting powder conditions to make the most of planning your winter sports holiday.
Fresh Snow Depth
Upper Snow Depth
Powder reported
New snow in next 3 days
Latest submitted reviews
Revelstoke Mountain Resort ski resort:
"I recommend never going to Revelstoke. The locals treat tourists like poop and the last 3 times we went our car windows were smashed out and car was looted. Also, 2 out of 3 motels we stayed at were ransacked while we were out and when we reported it the manager at both they did nothing. Ourselves and anyone we know will never go back. I recommend that you stay away from Revelstoke."

Mike from CANADA - 11 Dec 2017
Read 113 more review(s) of Revelstoke Mountain Resort or submit your own
Oukaïmeden ski resort:
"Je vous conseille de vous arrêter 19 km avant la station de ski sur un magnifique site Aurocher. Visible plus au retour qu'à l'aller (dommage, pas assez signalisé). Une merveille pour l'Oukaimeden, très bien conçu. Les logements sont d'un grand confort, propre, on y mange bien et bio. Tenu par un couple mixte. Le paysage est à couper le souffle. Vous ne regretterez pas de vous arrêter."

Michel from MOROCCO - 11 Dec 2017
Formigal ski resort:
"He ido a Formigal por primera vez para pasar el puente de la Constitución y para cambiar de estación (Grandvalira, Baqueira). Me quede muy desepcionado. Si bien entiendo que por la presión de los numerosos intereses económicos mantengan la estación abierta, cobrar el 100% del forfait pudiendo utilizar apenas el 18% de la estación me parece un atraco! Ninguna pista negra de La las 38 estaba no abiertas, solo 2 de las 34 rojas, dejando practicable algunas pistas azules y verdes. Daba pena ver aquello, sin nieve, con tierra y matorrales de hierba.... el último día llovió lo cual motivó nuestra vuelta anticipada. Si pensáis ir para navidades y las condiciones de vuestra reserva os lo permite, os aconsejo vivamente comprobar el estado de las pistas y el último parte de nieve antes de proseguir con vuestro viaje si no queréis correr mi misma suerte..."

Regis from SPAIN - 11 Dec 2017