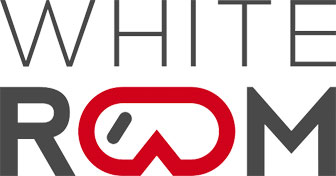 Your daily source of snow related goodness. Focusing on gear, fitness, lifestyle, weather, travel, adventures and technique!
View articles
Snow Forecast Mapswhere's the snow in the next 3 days?
Snow Forecast for 3100 ski resorts around the World, updated four times a day. Weather forecasts are provided for the top lift, bottom lift and mid-mountain elevations. Our detailed Snow Reports and live updates are submitted by local Ski Clubs, ski resort staff and our users. Interactive weather maps show the amount of predicted snowfall as well as the current snow conditions and weather observations. The snow maps also show where the best piste conditions, off-piste powder and forecast weather for skiing and snowboarding can be found.
This map shows the accumulated snow forecast for the next 3 days. Click the image to view the interactive snow forecast map, or see a worldwide overview of all our maps that cover ski resorts for the Rest of the World.
Accumulated snow forecast for the next 3 days.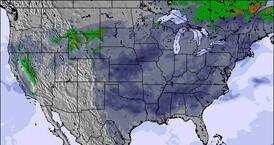 Click to view snow map
Country ski resort overviews
1 Feb 2013
Latest Snow News
Anonymous Report:

Heavy snow is falling in Alagna.

OPEN TODAY! GROOMING TEAM IS WORKING HARD TO GIVE THE BEST POSSIBLE CONDITIONS AFTER THIS THAW-FREEZE PERIOD.

Anonymous Report:

For Stubai Glacier: Strong winds. Cold. Lifts are mostly open. Excellent piste conditions. Off-piste snow is wind affected.

Anonymous Report:

Snowing at Hochwurzen.
Latest worldwide snow report
UPDATED 19 FEBRUARY 2018 Varying quantities of new snow fell over Europe this past weekend, with more southerly and eastern resorts seeing light dustings typically of between 5-10cm, while resorts in the North West saw substantially higher snowfall up to 50cm. Expect to find continuing excellent skiing in the norther French Alps in particular, alongside busy slopes due to school holidays. Monday saw dropping temperatures and predominantly clearer skies before a new weather system delivered more snow arriving Tuesday. .... (courtesy of the Skiclub of GB)
Current ski resort picks
Long range skiing weather forecasts for daily picks of our top 5 Resorts are FREE to non snow-forecast.com members! Find the deepest snow, the snowiest forecasts and the ski resorts reporting powder conditions to make the most of planning your winter sports holiday.
Fresh Snow Depth
Upper Snow Depth
Powder reported
New snow in next 3 days
Latest submitted reviews
La Clusaz ski resort:
"Actually under the name "La Clusaz" there are five interconnected ski centers with the same ticket: Balme, Aiguille, Etale, Beauregard and Manigod. Last year I visited Beauregard and Manigod. This year I skied Aiguille and Balme. So I am still missing Etale. I stayed in Annecy. It is about 30km far away from La Clusaz and an hour bus drive. I took the offer from Annecy bus station. At 40€ per person a lift ticket and bus transfer are included. Really good price! The bus leaves from Annecy at 09:30 and returns at 17:00. I skied on Friday, 16th February 2018. What a fantastic ski day. I was really worried about rain that had fallen the last day. However, the rain caused no problem. Temperature was at about 6C in the base and around freezing level at the top of the mountains (approximately 2.500m). I rented good ski equipment at 27€/day. I started skiing in Auguille. The only piste in not so good condition was Merle, because there were too many people skiing on it. However, and despite the fact it was French winter school holidays and the ski center was really busy, there were almost no queues at the lifts. Snow coverage was really good: 40 cm at the base and more than 3 meters on the top. Not a single stone in the whole ski center. The weather was very changeable. In the lower slopes, there was little rain. In some slopes there was sun. On the top of the mountains (Aiguille and Balme as well) there was dense fog. On the top of Balme (piste Blanchot) it was snowing heavily. What a weather mixture in one single day and a single ski center! In my opinion, the best mountain is Balme. You do not need to take the gondola from Aiguille. I skied down the red piste La Fernuy. It was written that the piste was not prepared and the snow was heavy. Well, this was not true. Fernuy was pretty nice and the view from there was fantastic. Furthermore, Balme was much quiter than Aiguille and a lot more enjoyable, as the mountain was virtually empty from skiers. The red Blanchot, Torchere and Lachat were really good. Up on the top, in the beginning and the middle of Blanchot, it was snowing heavily. Down further, the weather cleared. I skied the red Lachat, which is a big red piste, totally alone! La Clusaz consists mostly of blue and red pistes. It is the paradise of the interemediate skier. You need at least three full days to visit all the five interconnected ski centers. Overall, it was one the best skiing experiences ever from all the aspects. La Clusaz is totally recommended!"

Derion from GREECE - 20 Feb 2018
Yuubari Mt Racey Resort ski resort:
"I was pleasantly surprised by Mt Racey, Yubari: The resort isn't huge, but there is a wide variety of runs, both on and off-piste, and even a pretty good ski park (though the kickers could have better landings/ been more progressive as they require some big jumps)... Staff are very friendly, restaurant prices relatively cheap, and snow fantastic - as there were so few people there, I rate the snow much better than Niseko, as there are many untouched powder runs and nice piste action. The resort is also much more Japanese, and i was the only foreigner there. So, in all, I prefer it a lot to the overhyped, overpriced and foreigner-swamped Niseko."

mark from UNITED KINGDOM - 19 Feb 2018
Niseko Hirafu ski resort:
"i was surprised by how old and slow the lifts are for Japan's biggest resort and also how few Japanese were in Hirafu! Some great powder but very busy so the piste is not spectacular after 10am and usually very moguled by late afternoon. Night skiing ok, and prices for food on the mountain cheaper than the Alps. Still disappointed by how much the resort has been taken over by over-loud, obnoxious Australians. it's a pity. As such, I think some other resorts in Hokkaido are better."

mark from UNITED KINGDOM - 19 Feb 2018