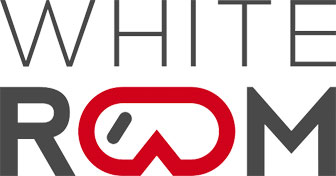 Your daily source of snow related goodness. Focusing on gear, fitness, lifestyle, weather, travel, adventures and technique!
View articles
Snow Forecast Mapswhere's the snow in the next 3 days?
Snow Forecast for 3100 ski resorts around the World, updated four times a day. Weather forecasts are provided for the top lift, bottom lift and mid-mountain elevations. Our detailed Snow Reports and live updates are submitted by local Ski Clubs, ski resort staff and our users. Interactive weather maps show the amount of predicted snowfall as well as the current snow conditions and weather observations. The snow maps also show where the best piste conditions, off-piste powder and forecast weather for skiing and snowboarding can be found.
This map shows the accumulated snow forecast for the next 3 days. Click the image to view the interactive snow forecast map, or see a worldwide overview of all our maps that cover ski resorts for the Rest of the World.
Accumulated snow forecast for the next 3 days.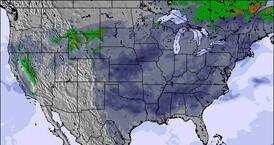 Click to view snow map
Country ski resort overviews
Latest Snow News
Anonymous Report:

It is raining moderately in Mount Washington. Not much wind here, just a light breeze. Thaw. No fresh snow. Lifts are mostly open. Rocks exposed on the pistes. Not enough snow off-piste.

Snow Candy So much snow in Morzine! Book your last minute chalet NOW! #ski #snowboard #chalet #holiday #morzine #deal #offer #lastminute #easter

https://t.co/j7cXuE8lf7

Anonymous Report:

Snow showers at Tignes. Calm. Freeze-thaw conditions. New snow is shin deep. Every lift is open. Excellent piste conditions. It's an off-piste powder day!

Anonymous Report:

Snowing at a moderate rate in Chamrousse.
Latest worldwide snow report
UPDATED 15 MARCH 2018 This week has again seen fresh snowfall in Europe, although this has been contrasted by spring riding conditions on some lower slopes and resorts. This season has seen a lot of snow falling so the base depths are still excellent, and with further snow predicted over the weekend across Europe things will only get even better..... (courtesy of the Skiclub of GB)
Current ski resort picks
Long range skiing weather forecasts for daily picks of our top 5 Resorts are FREE to non snow-forecast.com members! Find the deepest snow, the snowiest forecasts and the ski resorts reporting powder conditions to make the most of planning your winter sports holiday.
Fresh Snow Depth
Upper Snow Depth
Powder reported
New snow in next 3 days
Latest submitted reviews
Serra da Estrela ski resort:
"Bom dia gostaria de saber se dia 15 e 16 de Março se dá para subir a torre?
obrigado.

[ed: post will remain for a short time.]"

daniela from PORTUGAL - 13 Mar 2018
Read 178 more review(s) of Serra da Estrela or submit your own
Les Arcs ski resort:
"Stayed in early March 2018 as my second full trip. I'd also previously spent a couple of days here on trips from La Plagne.

I really like Les Arcs. For one of the big-hitter French resorts, it's got a lot of long tree-lined runs of all standards for when the weather turns bad and you need the trees to see properly. I can't think of another high resort that does so well for trees. Even La Plagne's trees are more spread out in smaller areas.

The highest areas above Arc 2000 are perhaps less appealing. The run down to Villaroger from the Aguille Rouge is great but it's quite limited and the queue for the cable car is often very long. Go at lunchtime if you go up there. Don't be put off by the black piste designation. Apart from an avoidable bit near the start it's like an easy red. The 3 chairlifts you need to take to return are very slow.
The runs in the main bowl above 2000 are good but again, a bit limited in that they're mostly easy cruising blues.

A day trip to La Plagne is easy from most of Les Arcs (not Villaroger) but I'd be tempted not to go there. La Plagne is brilliant but, on a day trip from Les Arcs, you'll end up trying to traverse the nice areas without the time to properly explore them. So go to La Plagne but on a separate trip staying there. However, if you're staying in Vallandry/Peisey then La Plagne is very achievable as day trips; maybe focusing on one area at a time.

The villages are mostly quite ugly and mostly lacking in nightlife although waiting for my transfer bus at 5am in Arcs 2000 there were people going home after a night out so there's late night fun to be had if you look for it!

There's good food on the mountain and in some resorts. La Table de Lys in 1950 was great and felt like good value at about 150E for 2 people including good wine and glasses of champagne. Les Infents Terrible, on the piste above Vallandry, was good for lunch in the proper restaurant and only marginally more expensive than the self-service restaurant below.

The Yuge app is quite good for tracking your progress/location/webcams/weather etc so download it.

Finally, if you do get the full Paradiski pass, it currently gives you the afternoon free on the day before the pass starts so if you arrive in the morning you can get a free afternoon of skiing.

Would I go back? Possibly, but I'm really keen to go back to the 3 Vallees first as I feel I've done Les Arcs for a while now. If I did go back, I'd stay in 1800 or in Vallandry for easy access to the cable car to La Plagne."

Martin from UNITED KINGDOM - 12 Mar 2018
Saalbach Hinterglemm ski resort:
"We have just returned from Hinterglemm: an aesthetic village with a great ski area. Only downside was the accommodation (Apartment Schonfeld) which is located behind the Landhotel Oberdanner. I understand that some of the accommodation has been refurbished but the two bedroomed apartment, Enzian, on the ground floor is woefully equipped to operate as a self-catering accommodation for four. At the time of booking, the property also erroneously claimed to offer a sauna as a general feature, but this wasn't true. Advert has now been amended on booking.com but not before owner displayed dreadful attitude and shifted the blame from me (for apparently not being able to read) to the booking platform for misrepresenting her property, and failed to accept ownership of her mistake. Still one bad apple in 14 years of skiing isn't too bad a record I guess."

Lisa Speight from UNITED KINGDOM - 12 Mar 2018
Read 45 more review(s) of Saalbach Hinterglemm or submit your own