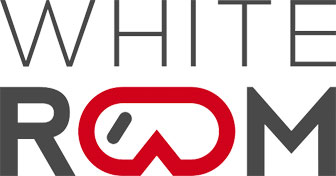 Your daily source of snow related goodness. Focusing on gear, fitness, lifestyle, weather, travel, adventures and technique!
View articles
Snow Forecast Mapswhere's the snow in the next 3 days?
Snow Forecast for 3100 ski resorts around the World, updated four times a day. Weather forecasts are provided for the top lift, bottom lift and mid-mountain elevations. Our detailed Snow Reports and live updates are submitted by local Ski Clubs, ski resort staff and our users. Interactive weather maps show the amount of predicted snowfall as well as the current snow conditions and weather observations. The snow maps also show where the best piste conditions, off-piste powder and forecast weather for skiing and snowboarding can be found.
This map shows the accumulated snow forecast for the next 3 days. Click the image to view the interactive snow forecast map, or see a worldwide overview of all our maps that cover ski resorts for the Rest of the World.
Accumulated snow forecast for the next 3 days.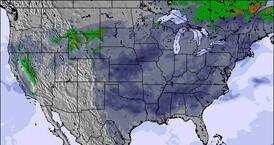 Click to view snow map
Country ski resort overviews
Latest Snow News
Improving conditions thanks to the new snow. Snow has started to fall.

Anonymous Report:

Snow falling in The Lecht.

Anonymous Report:

Snow is falling in Krvavec.

Chalet Alpina

Wow just finished digging out the car. 200cm base on the mountain. 150cm in the village. La Rosier ski lifts open tomorrow. Book up at chaletalpina.com. Luxury self catering apartments
Latest worldwide snow report
UPDATED 14 DECEMBER 2017 Across the central European Alps the skiing conditions continue to impress, and there is every sign that this could be the season to put recent years out of mind. Powder conditions have been available for much of the last week, and the current forecast shows for plenty more snow across Austria, France, Italy and Switzerland. The Arlberg region in particular is looking like it may be one of the areas to benefit most, with huge dumps predicted for Lech/Zurs. There has however, been some warm fronts, likely to stick around until Friday 15th December, which have created some more spring-like conditions for a few resorts. From the weekend the temperatures should remain cold throughout, and riding conditions are likely to remain excellent going into the festive period..... (courtesy of the Skiclub of GB)
Current ski resort picks
Long range skiing weather forecasts for daily picks of our top 5 Resorts are FREE to non snow-forecast.com members! Find the deepest snow, the snowiest forecasts and the ski resorts reporting powder conditions to make the most of planning your winter sports holiday.
Fresh Snow Depth
Upper Snow Depth
Powder reported
New snow in next 3 days
Latest submitted reviews
Flaine ski resort:
"A very family oriented destination. Upsides: all families, down side: not much of a chance for apres-ski."

Can Öztürk from TURKEY - 13 Dec 2017
Sunday River ski resort:
"Excellent ski area. Lots to do on mountain and Bethel is the quintessential New England ski town. Not a lot of amusements but so much local culture that you really know where you are.
There is fantastic dining choices but you may need a car to reach the furthest.
There is a local bus service loops every 15 minutes and takes visitors from all over the mountain and downtown.
For a really relaxing weekend or vacation it's a great place to visit.
Conditions at Sunday River exceed all else in the area as their award winning snowmaking and grooming is the best in the USA."

Mark from UNITED STATES - 12 Dec 2017
Revelstoke Mountain Resort ski resort:
"I recommend never going to Revelstoke. The locals treat tourists like poop and the last 3 times we went our car windows were smashed out and car was looted. Also, 2 out of 3 motels we stayed at were ransacked while we were out and when we reported it the manager at both they did nothing. Ourselves and anyone we know will never go back. I recommend that you stay away from Revelstoke."

Mike from CANADA - 11 Dec 2017
Read 113 more review(s) of Revelstoke Mountain Resort or submit your own