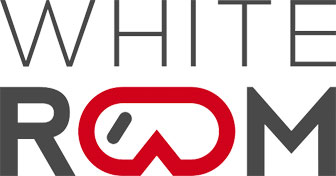 Your daily source of snow related goodness. Focusing on gear, fitness, lifestyle, weather, travel, adventures and technique!
View articles
Snow Forecast Mapswhere's the snow in the next 3 days?
Snow Forecast for 3100 ski resorts around the World, updated four times a day. Weather forecasts are provided for the top lift, bottom lift and mid-mountain elevations. Our detailed Snow Reports and live updates are submitted by local Ski Clubs, ski resort staff and our users. Interactive weather maps show the amount of predicted snowfall as well as the current snow conditions and weather observations. The snow maps also show where the best piste conditions, off-piste powder and forecast weather for skiing and snowboarding can be found.
This map shows the accumulated snow forecast for the next 3 days. Click the image to view the interactive snow forecast map, or see a worldwide overview of all our maps that cover ski resorts for the Rest of the World.
Accumulated snow forecast for the next 3 days.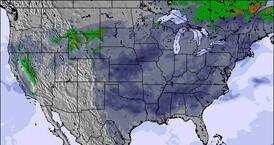 Click to view snow map
Country ski resort overviews
25 Jul 2008
Latest Snow News
PowderQuest

A trace of new snow last night and light snow starting to fall again. Heavy snow is expected tonight and tomorrow. La Parva set to open this Friday, May 26 for the 2017 season.

Anonymous Report:

Snow is falling in El Colorado.

Anonymous Report:

It is snowing steadily in El Colorado.

Beautiful sunny skies in store with epic spring conditions and over 2000 acres to play on. Grab the sunscreen and get on up here! bit.ly/mtbsnow
Latest worldwide snow report
UPDATED 22 MAY 2017 In Europe the majority of our open resorts are in Austria, where the last snowfall was around 8cm at Stubai on Saturday 20th May. Good skiing is still on offer on the glacial resorts, with Hintertux and Dachstein looking particularly good at present. In Switzerland, Zermatt is the only resort open, where it was a cloudy start to the day that cleared into lovely sunny skies..... (courtesy of the Skiclub of GB)
Current ski resort picks
Long range skiing weather forecasts for daily picks of our top 5 Resorts are FREE to non snow-forecast.com members! Find the deepest snow, the snowiest forecasts and the ski resorts reporting powder conditions to make the most of planning your winter sports holiday.
Fresh Snow Depth
Upper Snow Depth
Powder reported
New snow in next 3 days
Latest submitted reviews
Dombai ski resort:
"Visited the beautiful Caucasus Mountains in March 2016. Breathtakingly beautiful! Reminded me of the Canadian Rockies. So glad to have been there and seen and experienced it. My Russian daughter-in-law, Masha, from Stavrapol insisted we go and she was so right in doing so!"

Mimi Kolkmeyer from UNITED STATES - 16 May 2017
Sunshine Village ski resort:
"To all of you below, you pretty much have to be the whiniest bunch of entitled babies I've ever seen writing about things on the internet.

It is now April 30th and Sunshine had 30cm of snow just last week and had been dumped-on most days the four weeks I'd been previously, to the extent that falling over was actually kind of fun. The powder up there is in my opinion the best you can get between Nakiska, Norquay, Louise or any other destination in the region.

If you're thinking of boarding or skiing here do it; the facilities are great, the food is expensive but it's fine and the main part of why you're there, the runs, are awesome. If you can bomb fast enough and you know your run well the flat spots really don't matter and that's what it's all about.

Stick your alpine ski snobbery and your decades of experience up your ass, just have fun, that's why you go. If you don't like it, don't shit on it just go where you wanna go.

[note from the editor: initial part of post will be edited after a short time.]"

Alex from CANADA - 01 May 2017
Read 108 more review(s) of Sunshine Village or submit your own
Mzaar Ski Resort ski resort:
"1. Slopes are amazing
2. Lifts need urgent upgrade
3. Parking places need urgent solution since you need 30 minutes on arrival to park and more than 1 hour to leave the resort
4. Tickets are extremely expensive
5. We don't care if it's Faraya or not. We come to ski. If you are not going to put everything back to needed standards as it was before the number of skiers will continue to decrease year after year. We will shift to anywhere. Laqlouq is quietly brilliant, Zaarour is so classy. I stop here.

Work on the resort before it disappears instead of replying on each comment "It's Kfardebian not Faraya".
I or we don't give a shit.
Thank you."

Skier from Lebanon from LEBANON - 29 Apr 2017
Read 146 more review(s) of Mzaar Ski Resort or submit your own