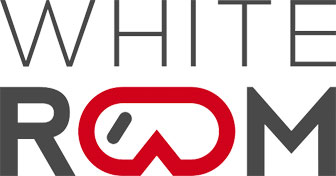 Your daily source of snow related goodness. Focusing on gear, fitness, lifestyle, weather, travel, adventures and technique!
View articles
Snow Forecast Mapswhere's the snow in the next 3 days?
Snow Forecast for 3100 ski resorts around the World, updated four times a day. Weather forecasts are provided for the top lift, bottom lift and mid-mountain elevations. Our detailed Snow Reports and live updates are submitted by local Ski Clubs, ski resort staff and our users. Interactive weather maps show the amount of predicted snowfall as well as the current snow conditions and weather observations. The snow maps also show where the best piste conditions, off-piste powder and forecast weather for skiing and snowboarding can be found.
This map shows the accumulated snow forecast for the next 3 days. Click the image to view the interactive snow forecast map, or see a worldwide overview of all our maps that cover ski resorts for the Rest of the World.
Accumulated snow forecast for the next 3 days.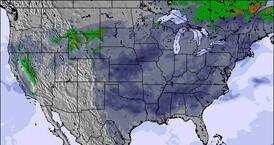 Click to view snow map
Country ski resort overviews
Latest Snow News
Mountain Air Free parking at place blanche 10am - 16h #verbier #valaiswallis #verbier4vallees #placeblanche #mountainaircrew #mtb #bikestagram

https://t.co/n1gDUcL1ke

Cloudy skies. All 14 lifts are operating, with Sponars, Karels, the Cruiser, High Noon, Supertrail, Friday Flat and the Beginners Bowl and 2 terrain parks open.

vincentbrigand.com

. In Les arcs, everything is open. Come and enjoy

Mountain Air #verbier #valaiswallis #verbier4vallees #placeblanche #mountainaircrew #mtb #bikestagram #trailrunning #bikeonscott

https://t.co/sZ2ZZCh4LG
Latest worldwide snow report
UPDATED 6 JULY 2017 Thursday 6th July was a lovely summer skiing day across the European glacier skiing destinations. Fine sunny weather blessed skiers across our featured resorts in Austria, France, Switzerland, Italy and Norway..... (courtesy of the Skiclub of GB)
Current ski resort picks
Long range skiing weather forecasts for daily picks of our top 5 Resorts are FREE to non snow-forecast.com members! Find the deepest snow, the snowiest forecasts and the ski resorts reporting powder conditions to make the most of planning your winter sports holiday.
Fresh Snow Depth
Upper Snow Depth
Powder reported
New snow in next 3 days
Latest submitted reviews
Whakapapa ski resort:
"Went to Whakapapa Ski Field on Tuesday 18th July 2017 with the family; glorious sunshine day, a mass of visitors. There was chaos everywhere when trying to book tickets, but some staff were quite rude especially down in Happy Valley. When we asked the lady how to get tickets in the sledge area, she loudly stated, "I can't speak to you over this fence (a metal gate) get in front of me." Another area where we were waiting inside to get ski lift tickets, another of the staff confronts a group of us in line "Where are you going, I'm going that way pointing through us" It was more of the tone used in both these statements (which in my view reflected a touch of arrogance). Not wingeing just pure observation, that could reflect not good for our Maori staff."

Ted Norman from NEW ZEALAND - 25 Jul 2017
Afri-Ski ski resort:
"We had a super time at Afri-Ski. Stayed at Bagpackers (ed: backpackers?) with my wife and daughter. The atmosphere there was great; all got on well which is a lucky draw. The staff at the accommodation were efficient and friendly. The same can be said at the slope and ski rental place. Unfortunately, due to extreme strong winds +_ 60 km/hr the main ski lift could not operate for 2 days.
I think it is fantastic to have skiing available in Africa, within a five hr drive from Johannesburg."

Roland Raible from SOUTH AFRICA - 15 Jul 2017
Mount Buller ski resort:
"I've been skiing at Buller for over 50 years. When the snow is fresh and the sky is blue Buller steps are as good as anywhere in the world, although much shorter. That doesn't matter as you just ski more runs.

The trouble is that Buller doesn't get good snow often, and the weather is windy and foggy more often than sunny, although visibility on the Southern slopes is almost always good.

A few years back Federation was extended and the poor snow now limits the usefulness of this run; its shorter and the Southside lift is not much good. This was the greatest black run in the mountain stuffed up.

Car parking and jeep access is now a scam as many comments correctly point out. There is a Nazi mentality and very poor customer service. Also, there is room for hundreds of 4WD vehicles on and off the village roads but they are kept clear for the jeeps (that could still work with parked cars but they haven't figured that out). The decision makers just feel panicked by the idea. They obviously haven't been to any European or North American resorts.

The mountain chairlifts are on the whole an odd collection that stop frequently. For some reason a Howqua Summit chairlift cannot get off the drawing board, despite that being a no brainer for advanced and beginners alike (and in an area that gets good snow and retains it). The poor cash flows from a short season don't help, but clever managers would canvass the government to build this tourist opportunity, or just prioritise better.

Food on slope is a huge stuff up. Kofflers and Tirol Cafe both under delivering, although Kofflers is run by lovely people and is amazing for getting the food out but the building needs to be replaced. Tirol food is also fine, but takes 30-45 minutes to get it and there is no room to sit inside. This whole situation is appalling.

The village is quite ugly due to poor planning. It interferes with the ski slopes, and the architecture and arrangement of buildings was designed to be unobtrusive, as if ashamed of what it represents. The planners must have never skied Europe or the US.

Buller: can't live with it or without it. It's easy to get to, ugly and problematic, but when it's good it's great."

Marcus Rose from AUSTRALIA - 12 Jul 2017