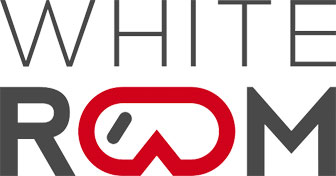 Your daily source of snow related goodness. Focusing on gear, fitness, lifestyle, weather, travel, adventures and technique!
View articles
Snow Forecast Mapswhere's the snow in the next 3 days?
Snow Forecast for 3100 ski resorts around the World, updated four times a day. Weather forecasts are provided for the top lift, bottom lift and mid-mountain elevations. Our detailed Snow Reports and live updates are submitted by local Ski Clubs, ski resort staff and our users. Interactive weather maps show the amount of predicted snowfall as well as the current snow conditions and weather observations. The snow maps also show where the best piste conditions, off-piste powder and forecast weather for skiing and snowboarding can be found.
This map shows the accumulated snow forecast for the next 3 days. Click the image to view the interactive snow forecast map, or see a worldwide overview of all our maps that cover ski resorts for the Rest of the World.
Accumulated snow forecast for the next 3 days.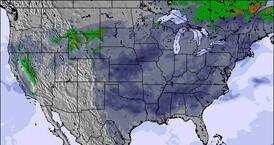 Click to view snow map
Country ski resort overviews
Latest Snow News
Anonymous Report:

Snowing at a moderate rate in Ischgl.

Anonymous Report:

Snowing at a moderate rate at St. Anton.

vincentbrigand.com This Sunday is very cold. Snow is coming soon. Check our apartment for rent in Arc 2000 :

https://t.co/1xrAifVQmD

Anonymous Report:

It is snowing steadily at altitude in Uludağ.
Latest worldwide snow report
UPDATED 16 NOVEMBER 2017 After a weekend of heavy snowfall, sun has graced the Alps on the 16th November, leading to excellent riding conditions, best once again in the Austrian glaciers. A number of new resorts have opened, with several more joining them this weekend, in time for a new storm. This is currently forecast to begin falling principally on the western and northern Alps across Austria, Germany and western Switzerland, while the northern French resorts may receive light coverage on Sunday..... (courtesy of the Skiclub of GB)
Current ski resort picks
Long range skiing weather forecasts for daily picks of our top 5 Resorts are FREE to non snow-forecast.com members! Find the deepest snow, the snowiest forecasts and the ski resorts reporting powder conditions to make the most of planning your winter sports holiday.
Fresh Snow Depth
Upper Snow Depth
Powder reported
New snow in next 3 days
Latest submitted reviews
Uludağ ski resort:
"Only for Arab tourists who do not ski. Terrible resort with old lifts and people walking on the slopes."

Ertan usta from TURKEY - 18 Nov 2017
Kingfisher Heliskiing ski resort:
"Having tried out 20+ heliski operations all over the world, mostly in AK and BC, I can honestly state that Kingfisher Heliskiing is my favorite due to two very important factors (for me): flexibility and location.

Flexibility: as for general package offering, duration, lodging options, terrain options and so on. Kingfisher can accommodate any need and wallet. Stay at the Sparkling Hill Resort or the more rustic Gold Panner lodge, with the helicopter parked outside your door.

Location: as for only a good hour´s drive from Kelowna airport, with no need to spend extra days for long (bus) transfers on often closed roads. For me this is crucial, since I don´t have time to spend two extra transfer days on top of the skier days I manage to squeeze in during the season.

In addition, Kingfisher uses the A-Star B3 helicopters, as one of very few heliski operations in North America. Faster and safer; more skiing for the buck. And the terrain options are both awesome and huge, from steep alpine stuff via bowls with burned trees to classic BC tree skiing. And the guides are awesome too."

Endre Lovaas from NORWAY - 15 Nov 2017
Mount Cain ski resort:
"It mostly rains and smells like dirty socks."

jim from CANADA - 14 Nov 2017