---
Issued: 10th July 2019
By Patrick "Snowhunter" Thorne
Our latest roundup of snow conditions around the world. Each section that follows below goes into detail country by country. Clicking the map thumbnail will take you to our dynamic snow forecast map for the latest detail (where you can also overlay live weather & reported conditions). Weather outlooks for Europe and North America can be found at the end of this roundup.
---
INTRODUCTION:
After all the excitement caused by ski areas opening for the season in the Southern Hemisphere and record heat impacting glacier skiing in the Alps, things have been a little calmer in both Northern and Southern Hemispheres over the past week. Most areas that operate for the southern winter and northern summer are now open and there is not a lot of fresh snowfall to report anywhere around the world.
Surprisingly, perhaps, one of the biggest snowfalls in the last 7 days was in Norway. The Fonna glacier issued a powder alarm for 20cm of snow in 24 hours on July 3rd last week.
The next day there was skiing at six US ski areas in five states for Independence day on the 4th, with big lift queues developing at all of the centres as everyone tried to get on the slopes for some novelty summer skiing and boarding and a souvenir t-shirt. Since last weekend most of those areas have finally ended their long seasons.
South of the Equator there has not been much fresh snow to report, just 5-20cm here and there. Ski areas in New Zealand are having the most challenging start to the season with inadequate natural snowfall at some places resulting in several having to delay their opening date; however, others can thank snow-making facilities for their ability to be fully open.
The good news, across the Southern Hemisphere, is that snow is forecast for the coming week pretty much everywhere.

---
---
INDEX:
Australia / New Zealand / Argentina / Chile / South Africa / Lesotho / Austria / France / Switzerland / Italy / Andorra / Norway/Sweden / Germany / Bulgaria / Japan / Scotland / USA / Canada / South America Weather Outlook / Southern Hemisphere / Europe Weather Outlook / North America Weather Outlook

---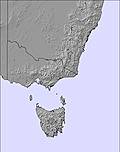 With Charlotte Pass (53/53cm) opening at the end of June, all of Australia's main ski areas are now open for winter 2019. Conditions haven't changed much in the past week; some snow flurries, some warm spells but also cold weather overnight for snow-making. Therefore, the snow depths and the amount of terrain open is similar. Perisher (39/39cm) reports the most runs open, more than 20 but that's still less than a quarter of the total with Thredbo (53/53cm) matching Charlotte Pass for the deepest snow in the country at present and with about a dozen runs open so far. Ben Lomond, in Tasmania, is one of the world's most southerly ski areas and is still not open. The slopes are almost bare despite some light snowfall a week ago.
---
---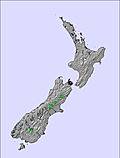 The dry spell at most of New Zealand's ski areas has continued to a large extent causing a delayed opening date for most. More than half of the country's areas remain closed, including a few of the bigger centres like Treble Cone; however, the number that are open has grown, from last week, to nine. The picture isn't that bad at those areas that are already open. There were good snowfalls on the South Island a month ago to get bases started and the larger centres have extensive snow-making capacity to top things up during the cold nights. There has also been some fresh snow with The Remarkables (35/80cm) reporting a 9cm snowfall at the end of last week. For Turoa (20/80cm), on the North Island, the total was bigger with 20cm of snowfall over the weekend greatly boosting the base there. In a few isolated areas it has actually been dumping down even more heavily. Mt Lyford reported a 40cm snowfall on Friday/Saturday and opened for its 2019 season on Sunday.
---
There's been little fresh snow in Argentina over the past week but ski areas there still report good early-season conditions. Fresh snow can still to be found in places thanks to good pre-season snowfall. Caviahue (60/120cm) is actually reporting some of the deepest snow in the Southern Hemisphere, at present, with just a few ski areas over the border in Chile posting deeper levels. All of Argentina's ski areas have at least 20 trails operating with Catedral (30/65cm), by Bariloche, reporting the most terrain open: more than 30 runs. But then it is the continent's biggest.
---
Conditions in Chile are similar to Argentina with not a lot of fresh snow in the past week but plenty of snow around from June falls. Nevados de Chillan (100/157cm), one of the country's more southerly ski areas, has the deepest snow in the Southern Hemisphere, at present; all lifts are operating and almost all runs are open. It's the first to reach the metre mark at its base and the first to pass 1.5 metres (5 feet) up top this year. Further north snow depths are improving at Portillo (60/120cm) with Valle Nevado (0/40cm) the most in need of a big snow dump, although more than a dozen runs are open here too.
---
After the fresh snowfalls a week ago that eventually deposited more than 20cm of natural snow, things have warmed up a little at South African ski area, Tiffindell. They are now limited to the main run, maintained with snow-making.
---
After the snowfall a week ago temperatures have hung around zero on the ski slopes of Lesotho. Afriski (30/60cm) has managed to maintain its 700-metre long main run and terrain park. Snow-making may be a bit more challenging over the coming week with temperatures heading towards the high single figures and not dipping below zero much.

---
---
Three glacier areas remain open in Austria after the recent re-opening of the Kitzsteinhorn (0/165cm) for a brief period of summer skiing throughout July. The year-round Hintertux (0/305cm) is one of the few areas in the world at present reporting its snow still lying more than three metres/10 feet deep. It also has one of the biggest open areas anywhere on the planet with 20km of runs open; more than most in the Southern Hemisphere where early-season open terrain is limited. The Molltal (0/270cm) is the third option. It has 3km of runs open and is a popular race training location for athletes with Austrian star, Max Franz, seen training there over the past week.
---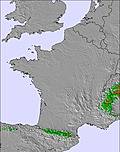 The record-breaking heat in the French Alps just over a week ago does not appear to have caused too much damage to snow cover on the country's open glacier ski areas, where it is still lying more than two metres deep. The levels have dropped a little compared to a week ago but by less than 10%. It remains warm, of course, it is July after all; however, conditions have returned to fairly normal for the time of year. Les Deux Alpes (220/220cm) and Tignes (220/220cm) both have half-a-dozen runs and a terrain park open. Val d'Isere is into the final week of its short summer ski season having opened three weeks before the other two. It will close, until next winter, this coming weekend.
---

The temperature has been climbing up to 5C and sometimes higher up on the glacier over the past week; however, Europe's highest ski area at Zermatt (0/250cm) is not reporting any melting of its snow-cover and night-time temperatures remain sub-zero. After nearly two months of being the only ski area open in Switzerland, Zermatt is due to be joined by its neighbour, Saas Fee, this weekend when it begins its nine-month 2018-19 ski season through to spring 2020.
---

Stelvio (150/350cm) is currently posting the deepest upper-slope base depth in the world. The past week here has been mostly sunny and all lifts and runs continue to operate. The summer ski season is also getting into full swing on Plateau Rosa with Cervinia (0/200cm) open daily, weather permitting, through to early September.
---
There are currently no ski areas open in Andorra or the wider Pyrenees. Winter sports will resume here next autumn.
---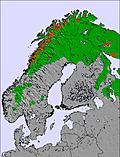 The region's highest ski area at Galdhopiggen, in Norway and some 1800 metres above sea level, spent a mostly sub-zero weekend with some fresh July snowfall reported on Saturday. The other choice in the area is the Fonna ski slope, on the Folgefonn glacier, where weather conditions have been mostly sunny, perfect for skiing and boarding.
---

There are currently no ski areas open in Germany, other than the country's half-dozen indoor snow centres. Outdoor winter sports will resume here next autumn.
---
There are currently believed to be no ski areas open in Bulgaria or anywhere in Eastern Europe. Winter sports will resume in the region in the autumn.
---
There is a definite end of the season' feel at Gassan where snow levels that were at 10 metres when the summer ski facility opened in April are now down to 1.9 metres. The centre's main slope has now closed joining the Sawa slope that closed several weeks ago. There is still a limited slope available accessed by the T-bar. The temperatures are reported to be over 10C overnight and over 20C in the daytime with rain at times.
---

There are currently no ski areas open in Scotland other than the Snow Factor indoor snow centre and the country's dry slopes. Winter sports will resume in the region in the autumn.
---

After the excitement of the 4th of July when six ski areas were open, four of those have now ended their mostly long seasons (apart from the Beartooth Basin summer snow area in Montana that was open for less than a month), leaving only Mammoth Mountain, in California, and Timberline, in Oregon, still open daily and hoping to make it through to August. It has been hot and Timberline's base does look thin but there are no official snow depth figures any more. It did actually snow there just a few weeks ago, on the very last day of spring.
---

This will be the last week you can still ski or board in Canada, with lift assistance anyway, until next autumn. Whistler's Blackcomb glacier completes its summer ski and board season this coming weekend.

---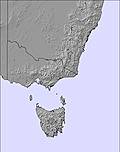 After a few fairly dry weeks it looks like Australia could see some of its most significant snowfalls, for more than a month, in the latter half of this week. Forecasting models are predicting 30-60cm accumulations by the weekend. Therefore, if the snow arrives as expected, this would mean a dramatic improvement to snow-base levels taking some of the country's areas up towards the one metre depth mark; a very healthy seasonal baseline for the country.
In New Zealand, the forecast is looking promising. Some of the biggest snowfalls of the season, to date, could happen over the coming 3-4 days, particularly, but not exclusively, on the South Island. It's sub-zero almost 24 hours a day in the forecast for the coming week with repeated snow fronts expected to bring 30-60cm of snow to many areas. There's the potential for some to see a metre or more. So, if it all happens as predicted, the 2019 season should really get started at last.
In southern Africa, temperatures have touched on double figures above freezing Celsius at the start of this week but should gradually cool back towards freezing through the week. There's no snow in the forecast at present, unfortunately, but the colder weather on the way should slow the thaw.
The Andes of South America are seeing changeable temperatures with lows down as far as -15C but then resort-level highs of up to +10C at times too. The week ahead looks to be more stable in terms of temperature fluctuation and should be consistently cold with low temps and snowfall. 20-40cm is forecast for most ski areas in Argentina and Chile by the weekend.
---

It's a fairly typical week ahead for the month of July in the Alp. Temperatures in the valleys are forecast to be in the 15-25C bracket and up top between freezing and 10C. The general forecast is for frequent sunny conditions although with some rain at lower elevations. There is the outside chance that this may land as snow on the glaciers at times.
---

With temperatures up in the 20s Celsius even on the mountain tops in California, Mammoth may have some issues in their plan to stay open to August. Unsurprisingly, there's no cooling trend insight as we head deeper into summer.