- No snowflake ever falls in the wrong place -
---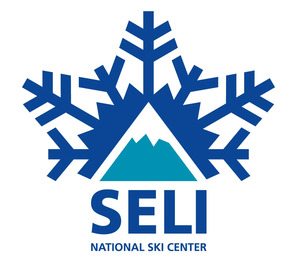 Seli
at 1700 m altitude
Issued by Snow-Forecast.com at:
2 am (local time) / 24 Jun 2021
Next 0-3 days weather summary:
Some drizzle, heaviest during Thu night. Warm (max 26°C on Thu afternoon, min 18°C on Sat night). Winds increasing (calm on Fri night, fresh winds from the NW by Sat afternoon).
Next 4-6 days weather summary:
Mostly dry. Warm (max 23°C on Tue afternoon, min 17°C on Sun night). Wind will be generally light.

Update this report:
Submit live snow conditions at snow-forecast.com


This snow report has been created by snow-forecast.com
---
The above table gives the weather forecast for Seli at the specific elevation of 1700 m. Our sophisticated weather models allow us to provide snow forecasts for the top, middle and bottom ski stations of Seli. To access the weather forecasts for the other elevations, use the tab navigation above the table. For a wider view of the weather, check out the Weather Map of Greece.
Click here to read further information on freezing levels and how we forecast our temperatures.
Overall 4.0 Based on 53 votes and 13 reviews
ΓΡΗΓΟΡΗΣ from Greece writes:

ουσιαστικες αλλαγες στο σελι αλλαξαν στο καλυτερο την επισκεψη και το αθλημα. ηλεκτρονικη καρτα χρησης με εκπτωσεις-παρκαδορο- σημειο προσκαιρης αποβιβασης επιβατων λεοφωρειων-περισοτερα ταμεια-διοικηση που γνωριζει απο οργανωση και προεδρος που ξερει την χιονοδρομια-προγραμματισμος προπονησεων ομαδων σε πιστες που δεν ενοχλουν τουριστες επισκεπτες-πιστερ ασφαλειας- και καθε μερα γιατρος στο κεντρο. και εγγυηση καθαρου δρομου στην αναβαση. το σελι ειναι απολαυστικο αν του δωσεις την οργανωση που χρειαζεται.! 14-03-2013
Visitor Reviews of Seli
ΓΡΗΓΟΡΗΣ from Greece writes:
ουσιαστικες αλλαγες στο σελι αλλαξαν στο καλυτερο την επισκεψη και το αθλημα. ηλεκτρονικη καρτα χρησης με εκπτωσεις-παρκαδορο- σημειο προσκαιρης αποβιβασης επιβατων λεοφωρειων-περισοτερα ταμεια-διοικηση που γνωριζει απο οργανωση και προεδρος που ξερει την χιονοδρομια-προγραμματισμος προπονησεων ομαδων σε πιστες που δεν ενοχλουν τουριστες επισκεπτες-πιστερ ασφαλειας- και καθε μερα γιατρος στο κεντρο. και εγγυηση καθαρου δρομου στην αναβαση. το σελι ειναι απολαυστικο αν του δωσεις την οργανωση που χρειαζεται.! 14-03-2013
Free Snow-Forecast.com weather widget for your website
The Seli skiing weather widget is available to embed on external websites free of charge. It provides a daily summary of our Seli snow forecast and current weather conditions. Simply go to the feed configuration page and follow the 3 simple steps to grab the custom html code snippet and paste it into your own site. You can choose the snow forecast elevation (summit, mid-mountain or bottom lift) and metric/imperial units for the snow forecast feed to suit your own website…. Click here to get the code.