---
Issued: 31st July 2019
By Patrick "Snowhunter" Thorne
Our latest roundup of snow conditions around the world. Each section that follows below goes into detail country by country. Clicking the map thumbnail will take you to our dynamic snow forecast map for the latest detail (where you can also overlay live weather & reported conditions). Weather outlooks for Europe and North America can be found at the end of this roundup.
---
INTRODUCTION:
Temperatures continue to warm up in the Northern Hemisphere and we are now down to just 9 ski areas open in Europe, Asia and North America ,combined, as we enter August. That's not to say it's sunshine all the way as we've seen some weather extremes in the Alps this past week including landslips and huge hailstones causing problems for the Tour de France above Val d'Isere, glacial lake collapse in Zermatt causing flooding and extreme July weather bringing fresh snow to some of Europe's highest glacier ski slopes too.
But the overall trend is for things to continue to warm up, bringing the number of areas still open in North America down to one as we enter August and closing the remaining glacier ski areas in Scandinavia more than a month earlier than planned.
Indeed. both day and night-time temperatures in parts of the French Alps have hit new all-time record highs approaching +10C at night and +20C in the day time above 3000 metres. The glacier at Tignes has closed for summer skiing a week earlier than planned as this heat has made the glacier unstable for skiing, with cracks appearing.
South of the Equator, in contrast, winter continues to take hold. There have not been many big snowfalls this past week but the deepest snow base in the Southern Hemisphere has reached two metres and it's sub-zero at most of the continent's ski areas with more snow in the forecast; in some cases very heavy snow over the coming 72 hours.
---
INDEX:
Australia / New Zealand / Argentina / Chile / South Africa / Lesotho / Austria / France / Switzerland / Italy / Andorra / Norway/Sweden / Germany / Bulgaria / Japan / Scotland / USA / Canada / South America Weather Outlook / Southern Hemisphere / Europe Weather Outlook / North America Weather Outlook

---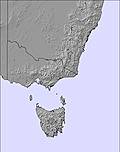 The weather has turned mostly sunny in Australia now after more periods of light snowfall. A few more centimetres have accumulated on the slopes in recent days. Conditions remain good across most of the country with Perisher (179/179cm) now leading the way with the most terrain open, more than 80 runs and all lifts operating. In terms of uplift and number of runs to choose from, that's the most in the Southern Hemisphere right now. It's more difficult to be certain in terms of terrain acres/hectares. The country's other big resorts are, in the most part, publishing healthy numbers too though. Thredbo (140/140cm) and Falls Creek (113/113cm) both report all lifts operating and all-terrain open.
---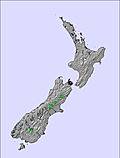 The mix in conditions across New Zealand that has been apparent for nearly two months now, since the start of the season, continues. The overall problem remains too little precipitation and sometimes temperatures that are too warm so that when it falls it's rain not snow. But among that some resorts are doing basically ok, with Mt Dobson (106/126cm), for example, posting healthy depths and of the bigger areas Mt Hutt (60/110cm) is also pretty well covered. At the more 'challenged' end Treble cone (29/60), which had to repeatedly delay opening earlier this month, still only has about a third of its terrain open. Hopefully, the good news is that serious winter seems to have finally arrived in the past 24 hours, and looks set to stay for a while across the country. So, this could be the full-on start to the 2019 season the Kiwi areas have been waiting for.
---
---
It was a fairly quiet week after the heavy snow of the previous seven days in Argentina . But that changed on Monday when temperatures dipped below zero and the heavy snowfall. which now looks set in for the week. rolled back in. Chapelco (40/200cm) is the first in the Southern Hemisphere to get the two-metre snow depths this winter and it is one of the areas now in line for the biggest fresh snowfall over the next few days. Conditions are also excellent at Catedral (45/125cm), the continent's largest ski area by uplift, where around 80% of the terrain is open. However, there is some rain at the bottom of the mountain here whilst it is sub-zero and snowing heavily up high.
---
Temperatures have been hovering around a little below zero at most ski areas in Chile where it has also been a mostly dry week. Things have started to change somewhat at the start of this week with La Parva (50/80cm) posting 5cm of fresh snowfall for Monday morning with more of the way. Nevados de Chillan (100/165cm) continues to post the country's deepest base and is one of just a few areas in the world reporting snow depths up to a metre on lower slopes as well as up top. El Colorado (80/100cm), meanwhile, is reporting the most runs open in the country with more than 40 trails groomed; about half its total.
---
Things have settled down a little after the fresh snow just over a week ago in Tiffindell. We're back to machine-made cover and mostly sunny days but overnight sub-zero lows have allowed the essential snow-making guns to keep running.
---
At Afriski, August is the last month of the season; however, there are still four weeks to go as it runs through to the 25th. Recent overnight lows have allowed for more snow-making and the main run of about a kilometre is now covered top to bottom so is at its maximum extent.

---
Snow depths are dropping rather fast in the Austrian Alps as the heat impacts cover on glaciers. If it continues at the present rate the two centres currently open, Hintertux (0/95cm), which endeavours to open for snow-sports 365 days a year and the Molltal Glacier (0/210cm) may have a bit of a battle on their hands to be able to continue operating until the hoped-for autumn snowfalls start the annual rebuild process. As it is though, the summer ski areas at both are little changed from last week at 20km and 3km respectively.
---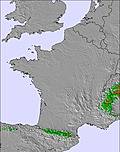 In France, we're down to just Les Deux Alpes (0/145cm) open after Tignes decided to end their season a week early after the hottest ever recorded July temperatures in the area; nearing 20C above 3,000 metres in the afternoon and not dropping much below +10C even in the middle of the night when usually the glacier would re-freeze. This caused rapid thawing and made skiing and boarding on the glacier potentially dangerous with deep cracks forming in the glacier surface. Les Deux Alpes, which claims to operate Europe's largest ski area, seems ok at present with six runs open and temperatures, most recently, getting back below freezing overnight.
---

Visitors in Zermatt (0/250cm) hardly know what is hitting them this week with glacial thawing releasing an under-ice lake in the summer heat causing some flooding in town with the sudden release of water into one of the tributaries. But then it was cold enough for some fresh snow up on the glacier at the start of last weekend, followed by wild and stormy conditions later on that caused the lift company to shut access to the slopes they endeavour to maintain as skiable every day of the year. Then the week started with a return to blue skies and a perfect Monday on the freshly fallen July snow. Conditions have been similar in nearby Saas Fee (0/100cm), the other Swiss option for skiing and boarding in August, where snow conditions are currently reported as "hard-packed."
---

In Italy , the Plateau Rosa ski area above Cervinia is still in fairly good shape with the snowfall over last winter helping to maintain glacier cover. Local skiers say there have been better summers for snow conditions but equally, it's not one of the worst. Like all of the glacier ski areas in the Northern Hemisphere, it is currently dealing with very warm temperatures which usually build to storms that sometimes bring a dusting of fresh snow as they clear and before the temperatures start to rise again. It's a similar story at Passo Stelvio (150/350cm) which reports all runs still open and all lifts operational.
---
There are currently no ski areas open in Andorra or the wider Pyrenees. Winter sports will resume here next autumn.
---
---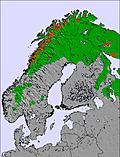 The two still-open glacier ski areas in Scandinavia that had both planned to stay open to September have instead ended their 2019 seasons early; the latter, Galdhopiggen, closed on Friday, not even making it to the planned early-closing day of Sunday. So the only areas still open in Europe are all now in the Alps. However, Ruka , in Finland , will open for its 2019-20 season in just over two months, at the start of October.
---

There are currently no ski areas open in Germany, other than the country's half-dozen indoor snow centres. Outdoor winter sports will resume here next autumn.
---
There are currently believed to be no ski areas open in Bulgaria or anywhere in Eastern Europe. Winter sports will resume in the region in the autumn.
---
---
Gassan's Tsukiyama Ski Area officially stopped offering daily skiing last week on 23rd July. It is still publishing daily snow reports and it's unclear if that's just for hikers and climbers or if skiers are still welcome to ski the remaining snowpack and, if so, whether the remaining drag lift that had been operating there this month is open, on occasion, or not. The reported snow depth is, however, down to 1.5 metres (5 feet), down 30cm/1 foot on a week ago with temperatures continuing in the 15-20C range with fog a frequent problem as temperatures warm up.
---

There are currently no ski areas open in Scotland other than the Snow Factor indoor snow centre and the country's dry slopes. Winter sports will resume in the region in the autumn.
---
---

With Mammoth Mountain , in California , ending its season (the longest in the world for a ski area without a glacier) on Sunday, only one ski area is currently open in North America. Mammoth had hoped to stay open into August but had to give up at a 260 day season (a few days short) as the temperatures were just too high to sustain adequate snow cover. The good news though is that it's less than 100 days until the 2019-20 ski season kicks off there, and resorts in Colorado are hoping to open for the new season earlier still, in October. Timberline ,in Oregon , is the sole surviving North American ski area open although it too is battling high temperatures. However, runs and terrain parks are currently reported as open on a daily basis between 7am and 2pm.
---

There are currently no ski areas open in Canada. Outdoor winter sports will resume here next autumn. Usually, ski areas in Alberta including Sunshine, Lake Louise, Norquay and Nakiska are amongst the first to open for the season at the very start of November.

---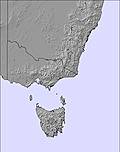 After a fairly quiet week in the Andes the snow is now back and it looks like it is back to stay for the next few days at least, with possible snowstorm totals of as much as a metre predicted by the end of the week for some centres in Argentina. Even those where the snow is not expected to be so heavy, like Catedral, are still likely to receive at least half a metre. The snow is expected to be heavier, again, in Argentina than on the Chilean side of the mountains. Temperatures have been creeping up a little in recent days in Australia, and the week ahead looks like it will bring more full sunshine and temperatures ranging between about zero and plus five Celsius. Hopefully, the snow depths at most Aussie areas should be able to withstand this minor heat and it's possible there may be the odd centimetre of fresh snowfall here and there. Fresh snowfall that has already arrived in the south and east of New Zealand is expected to continue to fall with increasing intensity through the week ahead and into next week covering the whole country. At least three cold air pulses, originating in Antarctica, should bring plenty of snow over the next week which should hopefully really get the season started at some areas that have suffered marginal conditions so far. Around 15cm of snow is expected at quite low levels with much more settling higher up. In Southern Africa, temperatures are fluctuating between overnight lows of -8C but hitting +8C in the afternoon; however, with less variation up where the ski runs are. The week ahead looks like a mix of sunshine and light cloud but with no more snow in the forecast. However, overnight lows should allow further snow-making.
---

A fairly typical August week ahead with afternoon temperatures at ski resort level climbing to highs of 20C. Meanwhile, up on the glaciers, it's still dropping below zero overnight but reaching 5-9C above freezing in the afternoon. So, it's the normal freeze-thaw conditions with the best snow surface to be had mid-morning on most days.
---

It looks like it's going to get hotter still in Oregon, putting the pressure on Mt Hood's permanent snowfield; used by the Timberline lodge ski area, the only one still open into August in North America. Current highs at the base of +25C are due to rise to nearer +33C by the weekend.