---
Issued: 29th May 2019
By Patrick "Snowhunter" Thorne
Our latest roundup of snow conditions around the world. Each section that follows below goes into detail country by country. Clicking the map thumbnail will take you to our dynamic snow forecast map for the latest detail (where you can also overlay live weather & reported conditions). Weather outlooks for Europe and North America can be found at the end of this roundup.
INTRODUCTION:

---
---
There are some interesting contrasts in snow data from around the world this week.
On the one hand, the final week of May 2019 is turning in to one of the snowiest ends to spring (if we count next Saturday, June 1st as the start of summer by the meteorological measure of the seasons) in recent times.

Heavy snow is forecast in the Southern Hemisphere, this weekend, ahead of the start of the 2019 ski season, particularly in the Andes of South America and Australia.

It is still snowing hard on high slopes in the Northern Hempisphere: the Alps and North America and northerly latitudes in Scandinavia. Still-open ski areas in California are saying this is their snowiest ever May. Ski areas in California and Colorado have again extended their ski seasons later into June and even into August.

Despite all the snowfall (and in a few cases because of it), this is the year's low point for the number of ski areas actually open, with their lifts running, this week. We're talking only about 15 ski areas in total currently open this week, after about 10 called it a day on their 6-7 months season last Sunday or Monday. Things will begin to change from next week onwards as ski areas in the Southern Hemisphere begin to open and more in the Northern Hemisphere start to re-open, for the 2019 summer ski season, than are left to close. But for the next few days we're at about the lowest number of ski areas open, with nowhere at all in France and Italy again. As of this week, nowhere in Canada or Sweden is open too, with Whistler and Riksgransen closing. In fact, Italy's Passo Stelvio was due to open for a six month summer ski season this weekend; however, it has had to postpone doing so as crews deal with heavy snowfall and resulting high avalanche danger along with consequential delays opening the mountain pass access road.

Similar issues impacted Beartooth Basin, the only summer-ski only ski area in the US, which was due to have opened last weekend but has delayed doing so to later this week. So currently the only countries with open resorts for skiing and boarding are believed to be Austria, Norway and Switzerland (in Europe), Japan (in Asia) and the US (in North America).
Conditions in the Alps and the western US are or have been, distinctly mid-winter like with both areas seeing more heavy snowfalls to round off May. The four glaciers still open in the Alps may see up to 60cm (2ft) of snowfall this week.

As mentioned, the Southern Hemisphere's ski season is not due to start until Saturday, June 1st when a couple of resorts in New Zealand aim to open. It may result that a resort or two in Australia (where up to 70cm of snow is expected by Thursday, May 30th) or perhaps Argentina or Chile, in the Andes (where there's potentially up to 90cm/3ft on the way over the same period) may jump the gun and claim the title of first to open for 2019 in their country/continent/ hemisphere.
---
INDEX:
Austria / France / Switzerland / Italy / Andorra / Norway/Sweden / Germany / Bulgaria / Scotland / Japan / USA / Canada / Europe / North America / Southern Hemisphere

---
---
Austria remains the country with the most ski areas open in the Alps, although it is down to three areas remaining open since 2018 now. One of these, the Kitzsteinhorn (60/410cm) above Kaprun, is due to close on Sunday for a four week break until re-opening for summer skiing at the end of the month. Also still open are year-round Hintertux (10/535cm) and the Stubai (0/660cm), the latter posting the deepest base in the Alps at present (22ft). Conditions here have been more mid-winter than late-spring of late with fresh snow falling and more forecast to end the month.
---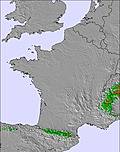 There are currently no ski areas open in France but that's due to change in less than a fortnight. Val d'Isere opens for summer glacier skiing on 8th June 2019. It should be followed by Les Deux Alpes and Tignes a fortnight later on June 22nd.
---
---

Three ski areas were open in Switzerland at the weekend with Crans Montana re-opening for a special weekend and Engelberg, which for most of the spring had posted the deepest base in the world, enjoying the final weekend of its seven-month ski season. It closed with fresh snow falling. Zermatt (0/250cm) is now the only Swiss area open and will remain so through to mid-July when Saas Fee re-opens. It has been snowy in Zermatt with 25cm of fresh snowfall in the past few days and there's more forecast. Six runs are currently open there up on the glacier.
---

Following the closure of the Presena Glacier a little over a week ago (it had been the last Italian area still open for its 2018-19 season), there are currently no ski areas open in Italy. That was expected to change this coming weekend with the opening of its summer/autumn resort, Passo Stelvio, on Saturday, June 1st. That date has been pushed back a week though as heavy snow (another 2ft/60cm) is expected to fall there this coming week. This has led to delays in clearing the pass road that accesses it.
The famous Giro d'Italia cycle race that comes through the pass each May, just before the ski slopes open, has been diverted this year due to the avalanche danger on to the road; however, once that's made safe all the fresh snow is hopefully good news for glacier cover this summer and autumn. Cervinia will also re-open for summer skiing access to Plateau Rosa from late June.
---
There are currently no ski areas open in Andorra or the wider Pyrenees. Winter sports will resume here next autumn. Heavy snowfall was again reported in the region last week; however, it has been an often snowy May after all the areas ski centres had closed.
---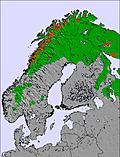 Reiksgransen, in Sweden, ended its short 2019 ski season at the weekend although it currently hopes to re-open in just over three weeks for its traditional midsummers Solstice opening, if the snow holds up; however, the Fonna (650/750cm) and Galdhopiggen glacier areas, in Norway, are still open and reporting wintery conditions with temperatures down to double digits below zero. A third Norwegian summer ski area, the Stryn glacier, is due to open this week.
---

There are currently no ski areas open in Germany, other than the country's half-dozen indoor snow centres. Outdoor winter sports will resume here next autumn.
---
There are currently believed to be no ski areas open in Bulgaria or anywhere in Eastern Europe following the end of the season at the last areas still open for the 18-19 season earlier this month. Winter sports will resume in the region in the autumn.
---

There are currently no ski areas open in Scotland other than the Snow Factor indoor snow centre near Glasgow and the country's various dry slopes.
---
---

Japan's Gassan summer ski area (0/550cm) remains the only ski area open in the country. Conditions are reported to be "fine" with temperatures at around +5C. The resort posted the deepest base in the world when it opened in early April at 10 metres but this has nearly halved now. However, the remaining 5.5 metres (nearly 18 feet) looks set to see it through to its target season end month of July.
---
---

More than a dozen ski areas were open in the US at the weekend with four areas re-opening especially for the Memorial Day Holiday long weekend.
But now it's time to set our sights on June and the US is still leading the way for Northern Hemisphere countries, with eight resorts looking like they'll be open next weekend; that's more than double anywhere else. In fact, more than the rest of the world combined.
A few did call it a day on Monday after the ski day ended, Mt Bachelor in Oregon and Heavenly in California among them but others have actually said they'll be staying open longer.
In Colorado, it's Breckenridge (165/165cm) and Arapahoe Basin (183/183cm) open weekends into June. Breckenridge had extended its season to the 9th but A Basin has gone one week further to the 16th. It remains to be seen how much longer they can continue but last week saw more snow falling there.

In California, Mammoth Mountain (229/394cm) has gone further still and announced it will keep its runs open in to August for only the third time in its history. This opportunity has been created after a record snowfall total of 29 inches (73cm) for May by the time of the announcement last week. There's been another 10cm at least since then and they're still skiing top to bottom there. A specific closing date in August has not yet been decided. The latest ever closing dates have been Aug 13th in 1995 and Aug 6th in 2017. Squaw Valley (43/457cm) is also open in California through to at least July. It's had 10cm of fresh snow in the past few days and has the deepest snow base in the US.
Also still open into June are Snowbird (295/295cm), in Utah, that has had 10cm of fresh snow and is currently looking at a mid-June closing date.

Also,Timberline, in Oregon (208/208cm), which should be open into August. In the eastern US Killington (46/61cm), in Vermont, is still open at weekends and even though its Superstar trail is the only slope still open (a white ribbon of big bumps down a green mountainside) it currently looks to be on target to open for the first weekend of June.

A new opening is also coming up this Thursday, May 30th. Beartooth Basin (formerly the Red Lodge International Summer camp), located on the Montana/Wyoming border and only accessible when The Beartooth Highway (a section of U.S. Route 212) is cleared of snow.

The basin had been due to open for the Memorial Day holiday weekend on Sunday May 26th with the hope to stay open to Independence Day weekend, July 7th (snow and weather permitting). It will now open, all being well, this Thursday; operating daily from 9am to 3pm.
---
---

There are currently no ski areas open in Canada after Whistler Blackcomb was the country's last area to end its 2018-19 ski season on Monday, May 27th, after nearly seven months of operations. However, it is due to re-open for a month or so of glacier skiing and boarding on Blackcomb in just over a week's time, on June 8th. Before that though Sommet Saint-Sauveur, in Quebec, say they intend to re-open for some snow fun to start June this weekend in eastern Canada.
---

There may not be many ski areas open in the Alps at present but May looks like it will end cold and snowy. Temperatures could be well below freezing on glaciers and 30-60cm of snowfall is expected to end the week (and the month).
It's snowy too up in Scandinavia. The forecasts are not for so much snow though, more like 5-10cm, but it has been double digits below. Norway's glaciers could see 10-20cm of snow.
---

There may have been record snowfall in western North America this May, and temperatures are still going to dip below freezing overnight, but the final days of May look like they'll finally be snowless in the US. Mid-afternoon temperatures are heading up in to double digits Celsius; a bit more like what they should be for the time of year as we start June and (meteorological) summertime.
---
---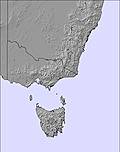 It's a very snowy week in Australia with ski areas in the country expecting 30-70cm accumulations by Friday. Posted images are display plenty of deep snow; 30cm+ that has landed already. Aussie resorts are not due to open until the weekend of 7-10 June, with Monday the 10th a public holiday in the country. But given all the snow this week and great snow-making conditions too it wouldn't be a surprise if one or more decided to open earlier than planned.
New Zealand will see the start of the 2019 season, in the Southern Hemisphere, this Saturday, June 1st unless some as yet unscheduled ski area elsewhere beats them to it. The good news is that although it has been a little warm and dry here during the past week weather bringing cold temperatures and snowfall (20-40cm) is blowing in for the rest of this week. Therefore, Cardrona and Whakapapa could be the first to open.
South Africa saw a little natural snowfall and temperatures low enough to fire up snow-making in the middle of last week. Ski centres there are due to start opening for the 2019 season later next week.In the Andes of South America, it has been a snowy few days and it's set to get snowier. Ski areas have reported 20-30cm of snow since the weekend for most areas and another 30-60cm is forecast for the coming week too, which bodes well for the 2019 season. The exception is Argentina's Las Lenas, which has already reported 55cm (nearly 2ft) of snowfall since the weekend. South American ski areas are due to start opening for the winter on June 9th, with Las Lenas amongst the first due to open. But if the snow continues to fall as per the forecast it's possible some may open early here too.