---
Issued: 20 November 2019
By Patrick "Snowhunter" Thorne
---
---
INTRODUCTION
It has been another fairly sensational week of snowfall in the Alps as more ski areas open for the 19-20 season.

The biggest snowfall total fort the past seven days was reported at Cervinia (80/265cm) in Italy which claims it has had 2.2 metres (over seven feet) of snowfall since this time last week. Other areas haven't had so much but some now far off. Austria's Pitztal glacier (60/300cm) for example says it has had 1.8 metres (six feet) of fresh snow and is one of two in the northern hemisphere to report a three-metre (10 foot) base for the 19-20 season so far – and that's pretty early in the season (the other is the Presena glacier in Trentino, Italy).

So there has been a lot of deep powder skiing at the few dozen ski areas already open in the Alps over the past week, along with a high avalanche danger already to beware of when heading off-piste.

The snowfall is continuing but has eased off a little in most areas since the weekend, with some of the biggest totals for the start of this week actually up in Scandinavia where there have been half-metre accumulations in parts of Norway.

It's a much less snowy picture in North America where November has seen much drier weather than October for most of the country, although the East is seeing colder temperatures and some snow. But there are far more centres open here than anywhere else – about two-thirds of the world total with 60 areas now open in the US alone, although perhaps half of these only at weekends
---
---
INDEX:
Australia / New Zealand / Argentina / Chile / South Africa / Lesotho / Austria / France / Switzerland / Italy / Andorra / Norway/Sweden / Germany / Bulgaria / Japan / Scotland / USA / Canada / South America Weather Outlook / Southern Hemisphere / Europe Weather Outlook / North America Weather Outlook

---
---
Austria has the deepest snow reported in the world at present, besides the Pitztal glacier hitting three-metre snow depths, most of the country's glaciers now have 2-3 metres of snow lying on them, a complete transformation from the end of October when the cover was looking very scant indeed. In fact, November totals are approaching 10 feet/three metres for snowfall this month. The Hintertux (20/175cm), Stubai (70/250cm) and Kitzsteinhorn (0/145cm) glaciers have all reports 120-150cm (4-5 feet) of fresh snowfall in the past week and it's a similar story for most of the other open areas. There are still about a dozen centres to choose from in Austria with the Silvretta region the latest to open some terrain to start their 19-20 ski season, last weekend.
---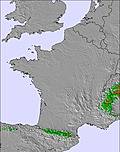 Tignes (40/130cm) has been the only major ski areas open in France for over a month but two things have changed, or is about to. Firstly three or four smaller areas have opened, most of them weekends only at present, in the southern Alps (Ventoux 50/50cm), the Pyrenees (see below) as well as Lans en Vercors (40/50cm) in the northern Alps. Secondly, the second big-name resort, Val Thorens, is set to open later this week so start its nearly six month season through to next May. It's looking pretty good too with plenty of snow up high in the French Alps. Higher areas in the Chamonix Valley may also open this weekend as they had planned to last, but decided to delay, we're still awaiting the final decision.
---
---

SWITZERLAND There are around a dozen Swiss areas open now, with the country's quota of open ski areas now up there with Austria to total around the most in Europe. Adelboden (12/40cm) which has had 15cm of fresh snow in the past few days along with Arosa (30/60cm) which has had a similar amount of fresh snowfall is among the latest to open – Adelboden daily, Arosa, so far, at weekends. There were some bigger snowfalls in Switzerland on Friday during the ongoing period of snowstorms. Zermatt (60/100cm) posted the biggest accumulation of the day with a 70cm (28 inch) accumulation in the previous 24 hours. Its neighbour Saas Fee (95/155cm) reported 40cm over the same period. Saas Fee is reporting the longest slope currently open in the world at 9km, it's top-to-bottom Valley run.
---

Italian ski areas have been reporting some of the week's biggest snowfalls. Apart from Cervinia, with the biggest, as mentioned in our introduction, Madonna di Campiglio (60/147cm) has reported 165cm (5.5) feet of fresh snow and another ski area in the Dolomites, Cortina d'Ampezzo (30/130cm), 1.5 metres (five feet) of snow. There are about 10 areas open in Italy for the 19-20 season now, although half of these only at weekends. Passo Tonale and the Presena glacier (60/300cm) holds the 'equal deepest snow base in the world at present' title with Austria's Pitztal glacier. There's been another 60cm (two feet) on the Presena glacier in the past few days.
---
It has remained mostly cold in the Pyrenees with temperatures getting to double digits below freezing. Not much fresh snow this past week, although more is expected next weekend as temperatures warm to around freezing. Good weather for the massive Andorran snowmaking arsenal to operate at capacity in the meantime, with the start of the 2019-20 season a little over a week away. Two Spanish resorts have opened, however. La Molina (25/50) and Formigal (25/130cm) have started their 2019-20 seasons, the former open daily, the latter at weekends only for now. On the other side of the mountains, several ski areas are also open at weekends in the FrenchPyrenees including Porte Puymorens (30/50cm).
---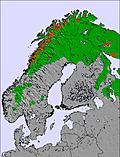 More ski areas have opened in Scandinavia over the past week and the region has seen some of the biggest snowfalls in the world in recent days with Beitostolen (50/50cm) in Norway reporting 50cm since the weekend, 40cm of that in 24 hours on Monday/Tuesday. About 10 Norwegian ski areas are now open including Oslo Vinterpark (50/50cm) above the country's capital and all have reported at least 20cm of fresh snowfall in the past few days. A similar number of areas are now open in Sweden, including the region's biggest, Are (30/30cm), where about 10% of the total terrain has opened so far at this early stage of the season. In FinlandRuka (27/100cm) has the deepest snow in Scandinavia but the focus is on Levi (10/40cm), the country's biggest resort, as the world cup tour comes into town this coming weekend and the FIS has given the competition a greenlight.
---
---

Germany's Zugspitze (0/75cm) ski area opened for the season at the weekend. The centre has the country's highest slopes and operates a nearly six month season in to spring next year. It's had a lot of early snowfall in common with other high areas in the Alps with the latest 25cm (10 inches) falling at the weekend for a powdery start to winter 19-20. Other German ski areas will be opening over coming weekends although the majority not for another month until just before Christmas.

---
There's still nowhere open in Eastern Europe as yet but pre-season conditions continue to look fairly promising with cold-weather allowing snowmaking systems to fire up and build bases and some more natural snowfall in the past week too. The first resorts are expected to start opening over the next few weekends although most will wait until December.
---
It's getting snowier in Japan ahead of the start of the season, Niseko has had 30cm of snowfall in the past week, it's first significant fall of the autumn and Furano its 40cm, most of that falling in the past 48 hours. Japanese ski areas are due to start opening en masse in a few weeks. However some of the country's bigger areas, including Furano and Niseko, are scheduled to open this coming Saturday 23rd, November all being well.
---

Conditions continue to look good on Scottish slopes for a third successive week with temperatures remaining sub-zero and indeed hitting their lowest temperatures yet in recent days. Snowmaking systems are working at full blast and there has been some more natural snowfalls too, if not a 'big dump' as such. The Lecht has tantalisingly posted that there's 'almost' enough snow to open, so it seems a centre could open in the next week or so, potentially, possibly… but as yet there have been no announcements that that's going to happen
---

As mentioned in our introduction the US continues to move ahead as the country with the most ski areas open by some distance. The weekend saw another two dozen-plus centres open meaning more than 60 resorts are now open from coast to coast, more than four times the nearest competing country at present. Like last weekend the focus was the East Coast where there has been cold weather and some moderate snowfalls (6-12 inches), however some centres have opened in the West too with big-name resorts including Vail and Steamboat starting their seasons at the weekend, still capitalising on the biggest snowfalls on record in Colorado in October, although the weather has been a bit more mixed since. For Steamboat, it was their earliest ever opening after a record 1.5 metres (five feet) of October snowfall there. But the Rockies have had another fairly dry week, with just a few inches more snowfall and hoped for snow in California didn't materialise and it has stayed too warm really here.
---

There's not a lot of change on a week ago in Canada, where the next world cup speed events are coming up fast for Lake Louise (63/75cm) later this month. Things have stayed fairly cool and snowy in Alberta where five areas are open but no fresh openings last weekend. The areas that have opened, weekends only so far, have been in Ontario where Horseshoe (0/25cm) and Blue Mountain (0/35cm), two of the provinces bigger areas, both opened last weekend, mostly using machine-made snow. Mont Saint Sauveur in Quebec also remains open.
---

After the huge snowfalls during the first three weeks of November it's looking like we're finally reaching a calmer period in the alps with less snow currently expected over the week ahead. That said we may well see another 20-40cm of snow by the weekend, in total, over higher ground. The good news is that temperatures should stay sub-zero so what's there should not be thawing, and snowmaking systems can still run, at least until the weekend. There is a hint of plus temps early next week, but that's too far ahead at present for any certainty so fingers crossed it won't amount to much if it happens at all. If it does it currently looks like the warm spell should be brief with cold weather arriving again within 24 hours. Down in the Pyrenees, the next snow is expected over the weekend with 20-40cm forecast for most areas then. Easter Europe is expected to stay pretty cold too with more snow probable at some areas including at Bulgaria's Bansko. In Scandinavia, it continues to look good for the coming week with mostly cold, clear days, and some more light snowfall. For Scotland, the rest of the second half of November looks set to continue much as the first half of the month with mostly clear, sub-zero days and possibly some snow when temperatures briefly warm a few degrees above freezing at the weekend.
---

The warm weather in Western North America will continue for a few more days but a snowy front is expected to move in later this week bring 5-15cm of snow to Western mountains. Unfortunately though the longer-term forecast points to more plus temperatures next week so we're still waiting a major snowfall in November. It's looking a little more promising in the east with a snowy period at present and whilst temperature here are climbing they may only go a degree or two above freezing in the daytime at the top of the slopes at least.