---
Issued: 04 September 2019
By Patrick "Snowhunter" Thorne
Our latest roundup of snow conditions around the world. Each section that follows below goes into detail country by country. Clicking the map thumbnail will take you to our dynamic snow forecast map for the latest detail (where you can also overlay live weather & reported conditions). Weather outlooks for Europe and North America can be found at the end of this roundup.
---
INTRODUCTION:
If you're in the northern hemisphere then autumn, or 'fall' if you prefer is here, in the southern hemisphere it's the start of spring, in both cases at least by the meteorological measure of the seasons. Whether you're north or south of the equator or prefer to measure your seasons meteorologically or astronomically (in which case there's still nearly another three weeks of summer/winter), at least we can agree it's September.
And whatever time of year we name it, there's definitely a feeling that the seasons are changing. In the northern hemisphere, it seems to be finally cooling and there are more frequent snow flurries up high. In the south, it is getting a little warmer and there's been less snow this past week than pretty much any week throughout the 2019 season in the big four ski nations of South America, Australia and New Zealand.
In fact, the Andes and other areas have had a pretty benign week on the whole with just light snow showers and some sunny days in between. Many areas here will close by the end of the month so there's a bit of a 'start of the end' feel to the season at some.
In Europe we are due to briefly drop to just four glaciers open after next weekend (when Cervinia is scheduled to end its summer ski season) before three more are due to re-open around the 14th and more still on subsequent weekends so we should hopefully be back in to double figures by the end of the month.
There have been some snow flurries on high slopes in the Alps and a Scandinavian glacier reported 10cm of fresh September snowfall at the start of this week.
With the change of seasons, the weather has become more unsettled with some high slopes receiving the occasional dusting of snow and some of the few still open summer ski areas being forced to close temporarily by sometimes stormy weather.
Across in North America, there is an end to one season and start to the next (with several areas open year-round and others with different over-lapping seasons, in Europe it is more difficult to be definitive about when one 'winter' ends and the next begins). However the only ski area still open in Canada or the US since 2018u, Timberline in Oregon, finally had its last day of 18-19 on Monday, so there's nowhere with lifts running to ski for a month or so until 19-20 begins, probably next month.
---
INDEX:
Australia / New Zealand / Argentina / Chile / South Africa / Lesotho / Austria / France / Switzerland / Italy / Andorra / Norway/Sweden / Germany / Bulgaria / Japan / Scotland / USA / Canada / South America Weather Outlook / Southern Hemisphere / Europe Weather Outlook / North America Weather Outlook

---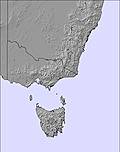 A fairly quiet week in Australia after the snowy past three months, for some resorts September will be the last month of their 2019 ski seasons although most of the bigger resorts will stay open for the first week of October. So snowfall reported over the past week has mostly been just a few centimetres here and there rather than anything significant. Perisher (222/222cm) is one of three claiming the deepest base in the country at present and so one of several reporting all lifts operating. It has nearly 100 trails open and reported sublime conditions to start the week after a little fresh snowfall over the weekend then full sunshine. It's a similar picture at Australia's other resorts.
---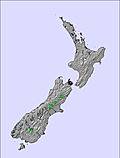 Once again ski areas in New Zealand have seen some of the most active weather of the southern hemisphere ski nations over the past week with ski slopes having pretty much everything thrown at them from ice to gales and at one point even a fire closing a key access road to the slopes, although that hardly counts as 'weather.' Overall, when the weather plays ball, almost every ski area in the country is now in pretty good shape with all the commercial fields reporting at least a metre of snow lying and all or most lifts running and runs open. In fact, more than half a dozen have at least two metres of snow lying up top now. So most are just hoping for more stable weather conditions and reporting great skiing when it is clear and sunny as it was for many at the start of the week, although the snow is already falling again at most now.
---
---
There's been more snowfall on Argentinian slopes where ski areas are generally having a better winter of it than in Chile. Catedral (35/110cm), the largest ski area by uplift, reported 15cm of fresh snow for Sunday morning, one of the biggest snowfalls anywhere over the past week. Cerro Castor (65/205cm) down in the south of the country has the deepest snow in the country and indeed one of the deepest in the entire continent, however.
---
Snow cover (or the lack of it at any depth) in Chile continues to be a news story in North American ski publications, with some claiming it's the worst winter there for 60 years for snowfall, and now nervous that a poor winter here is a sign of a poor winter in the Western US coming up. The ski and meteorological community appears divided although, to be fair, around 95% seem to feel there's absolutely no connection. Fortunately, the old Farmer's Almanac has, in the past week, also posted their predictions of a very snowy winter ahead in North America, to allay fears. The UIS ski team has also been training down in Southern Chile at Nevados de Chillan (100/200cm), a ski area which has had a very white winter so far. Further north though there's little change with snowy days and hard-packed pistes at resorts like Valle Nevado (60/809cm).
---
It is the final week of the 2019 ski season in South Africa with Tiffindell due to stay open until Saturday. It has been an often warm August so maintaining snow cover has been challenging but there is a patch a few hundred metres long for the most determined. Temperatures have been in the range +5 to +10C most days.
---
The 2019 season has now ended in Lesotho and South Africa. Ski areas will re-open there in June 2020.

---
---
Like most of the glaciers in the Alps at present, the Hintertux glacier (35/45cm) isn't looking too pretty right now with most of the snow that should cover its surface melted away leaving grey ice exposed to the +5C temperatures. However, the centre does still say 20km of runs remain open, the most in the northern hemisphere, although warning parts of this are 'extremely icy.' The Molltal glacier should also be open at the moment but has temporarily closed due to lack of snow cover and will re-open when the snow arrives. Around five other Austrian glacier, ski areas are due to open in the latter half of September so they'll be hoping for some snowy weather above 3,000 metres at least over the next few weeks too.
---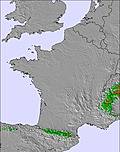 There are currently no ski areas open in France. Winter sports are due to resume in the country on 28th September when glacier skiing on the Grande Motte above Tignes is due to resume after a two-month break, subject to adequate snow cover by then.
---
---

The two Swiss glacier ski areas are probably in the best shape of the Alpine ski glaciers. Zermatt (0/200cm), with Europe's highest slopes, has the deepest snow-base and the most runs open with 15km. It's neighbour Saas Fee (0/50cm) is seeing its reported base drop quickly but it still has 13km of runs open. Slovenian speed skier Ilka Stuhec was reported to be the latest big-name at Saas Fee last week. The back-to-back World Championship gold medallist was returning to snow for the first time since injuring herself crashing out in the World Cup downhill in Crans Montana last February.
---
---

We're coming up to the end of the summer ski season at Cervinia which will close its glacier slopes this weekend leaving Passo Stelvio (0/190cm) as the only ski area open in Italy next week. It won't be for long however as a third area, Val Senales, is scheduled to begin its 2019/20 season the weekend after. Passo Stelvio continues to look a bit grim with much of it grey ice and snow cover on the valley run also melted away but about two-thirds of the terrain (6km) of slopes are still open up high.
---
There are currently no ski areas open in Andorra or the wider Pyrenees. Winter sports will resume here next autumn.
---
---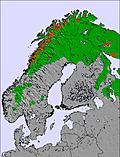 There are currently no ski areas open in Scandinavia – two Norwegian summer ski areas that had aimed to be open through the summer have had to close early as it has been too warm. The Galdhoppigen ski area in Norway has set its hoped-for re-opening date in mid-September back from the 15th to 20th but did report 10cm of fresh snow on Tuesday morning and Ruka in Finland will open at the start of October thanks to snow-farming techniques.
---

There are currently no ski areas open in Germany, other than the country's half-dozen indoor snow centres. Outdoor winter sports will resume here next autumn.
---
There are currently believed to be no ski areas open in Bulgaria or anywhere in Eastern Europe. Winter sports will resume in the region in the autumn.
---
There are currently believed to be no ski areas open in Japan. Winter sports will resume in the region in the autumn.
---

There are currently no ski areas open in Scotland other than the Snow Factor indoor snow centre and the country's dry slopes. Winter sports will resume in the region in the autumn.
---
---

Timberline ski area, the only ski centre that was still open for skiing in North America, has ended its 10 months 2018-19 ski season. The ski centre on Mt Hood in Oregon has one of the world's five longest seasons thanks to its permanent snowfield and is normally open from October or November through to the US Labour Day holiday at the start of September. It also measures its annual snowfall total from 1st September to 31st August and clocked up 496 inches (about 12.6 metres) in 18-19. It's now re-set to zero and with temps at double digits above zero, it may be a while before the numbers start building again. The start of the 2019-20 in North America is likely to be 6-8 weeks away with US ski areas in California, Colorado and Maine all opening in mid-October last year and aiming for the same again, or earlier, this autumn.
---

There are currently no ski areas open in Canada. Outdoor winter sports will resume here next autumn – usually, ski areas in Alberta including sunshine, Lake Louise, Mt Norquay and Nakiska are amongst the first to open for the season at the very start of November.

---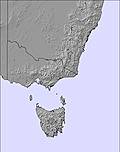 Temperatures are fluctuating still between a few degrees above zero in the afternoon and a few degrees below zero overnight on most Aussie ski slopes so there's not much of a thaw as yet but it is also staying sunny for most of this week so it's not likely bases are going to be building again soon either. There are signs of a change towards the weekend though with more snow forecast then. Accumulations of 20-30cm are currently expected then around Friday/Saturday after the front begins to move in on Thursday in New Zealand there was a brief lull in the storm fronts for many at the start of this week but the snow is now starting to fall again across much of the country and that's expected to continue right through the rest of this week. The heaviest snowfall is expected towards the weekend however with 20-40cm snowfall totals expected by this time next week for many areas. The Andes looks to be set for more of the same with some moderate 10-20cm snowfalls at a few areas but most remaining dry.
---

The Alps are cooling down as we move into early September and early meteorological autumn and it's looking like it should get increasingly snowy up above 3,000 metres on the glaciers as the rest of this week moves forward. Currently, the Eastern side of the Alps and glaciers in Austria and Switzerland are looking most likely to see the best of the fresh snowfall from Thursday on. It's a fairly fluid picture as to which resorts get the best of the snowfall and which days will be the snowiest but it looks like all of the five open glaciers should get at least something.
---

Things look like they'll turn cooler towards the weekend in the north and west of north America with high slopes in Colorado and those at northerly ski areas like Alberta and BC likely to see around 5cm/a dusting of fresh snow by Sunday.