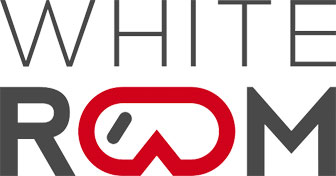 Your daily source of snow related goodness. Focusing on gear, fitness, lifestyle, weather, travel, adventures and technique!
View articles
Snow Forecast Mapswhere's the snow in the next 3 days?
Snow Forecast for 3100 ski resorts around the World, updated four times a day. Weather forecasts are provided for the top lift, bottom lift and mid-mountain elevations. Our detailed Snow Reports and live updates are submitted by local Ski Clubs, ski resort staff and our users. Interactive weather maps show the amount of predicted snowfall as well as the current snow conditions and weather observations. The snow maps also show where the best piste conditions, off-piste powder and forecast weather for skiing and snowboarding can be found.
This map shows the accumulated snow forecast for the next 3 days. Click the image to view the interactive snow forecast map, or see a worldwide overview of all our maps that cover ski resorts for the Rest of the World.
Accumulated snow forecast for the next 3 days.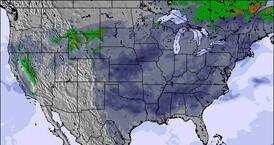 Click to view snow map
Country ski resort overviews
21 Feb 2009
Latest Snow News
Final day of the 2016-2017 Winter Season. Epic spring conditions and the National Pond Skimming Championships! Don't miss all the fun, one more time. bit.ly/mtbsnow

Chalet Chardons Another beautiful #sunny day in #Tignes Les Brevieres... Feels like a good #Hike may be on the cards! #chaletchardons

https://t.co/HzsvfZNvvK

Anonymous Report:

Snowing at a moderate rate at Mt Donna Buang.

Anonymous Report:

Snow falling heavily at Cerro Castor.
Latest worldwide snow report
UPDATED 25 MAY 2017 The best skiing in Europe can currently be found in Austria, which is where the majority of our summer ski resorts are open. 10cm fell overnight in the Zillertal region at Hintertux, and slopes are currently very quiet at present..... (courtesy of the Skiclub of GB)
Current ski resort picks
Long range skiing weather forecasts for daily picks of our top 5 Resorts are FREE to non snow-forecast.com members! Find the deepest snow, the snowiest forecasts and the ski resorts reporting powder conditions to make the most of planning your winter sports holiday.
Fresh Snow Depth
Upper Snow Depth
Powder reported
New snow in next 3 days
Latest submitted reviews
Timberline ski resort:
"I like Timberline. It usually isn't that crowded although the parking lot, like most other resorts, can fill up on weekends. It's a good place for recreational types in the winter season. The terrain parks look great and they do a pretty good job of keeping the recreational types and the park rats separated on the slope. There are some great advanced beginner runs but you need to navigate solid blue runs to get to them. Once you get there though, it's some relaxing skiing without worrying too much about speed demons coming at you. They tend to stay on the upper intermediate runs and you mostly just see them at the lifts.

However, once the other ski areas close in the spring, all the hardcore skiers show up as it's the only game in town. I get that the beginners and intermediates put their equipment away come the end of spring break and it's not cost effective to keep the easier runs maintained, but it's still disappointing. As an older intermediate skier, I wouldn't go back in the late spring or summer because there's few options for slower skiers and boarders on weekends. The last time I was up, I felt like I was getting in people's way. Weekdays, it's probably better.

The shape of the mountain dictates everything but I wish the beginner lift served more terrain or there was a longer lift that didn't require navigating steeper blue terrain to use. I don't use it myself but it would also be great if the magic carpet conveyor was closer to the day lodge (so parents can keep an eye on their little ones)."

Dan Smith from UNITED STATES - 22 May 2017
Castle Mountain Resort ski resort:
"March 2015 still the headline of comments, you guys need to catch up. Epic season in 16/17 that's what should be displayed. Great hill and Year at Castle.

[note from the editor : last post for this area was made January 2017. Some of this post will be edited after a short time.]"

Skibri from CANADA - 20 May 2017
Read 101 more review(s) of Castle Mountain Resort or submit your own
Norikura Kogen Igaya ski resort:
"Out of business."

Hiro from JAPAN - 19 May 2017