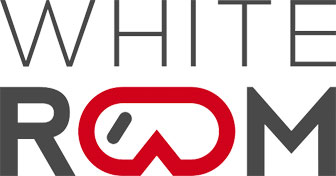 Your daily source of snow related goodness. Focusing on gear, fitness, lifestyle, weather, travel, adventures and technique!
View articles
Snow Forecast Mapswhere's the snow in the next 3 days?
Snow Forecast for 3100 ski resorts around the World, updated four times a day. Weather forecasts are provided for the top lift, bottom lift and mid-mountain elevations. Our detailed Snow Reports and live updates are submitted by local Ski Clubs, ski resort staff and our users. Interactive weather maps show the amount of predicted snowfall as well as the current snow conditions and weather observations. The snow maps also show where the best piste conditions, off-piste powder and forecast weather for skiing and snowboarding can be found.
This map shows the accumulated snow forecast for the next 3 days. Click the image to view the interactive snow forecast map, or see a worldwide overview of all our maps that cover ski resorts for the Rest of the World.
Accumulated snow forecast for the next 3 days.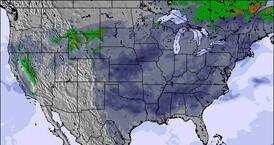 Click to view snow map
Country ski resort overviews
18 Jan 2008
Latest Snow News
Snow-Forecast The 2017 season continues in the southern hem. Fresh snow in Oz again where many areas open to Oct 8 & bases up to 2.4m/8 ft @PerisherResort

https://t.co/RSlsbxlR0D

Ski Villaroger Not long until the Season starts.. if this gets you excited for your next ski trip please get in touch ... short breaks available

https://t.co/E0FGV125fy

Anonymous Report:

Snow is falling in Mount Damavand.

A bluebird day following a dusting of fresh snow. Fresh to strong winds about the peaks. 12 lifts are running with freshly groomed trails.
Latest worldwide snow report
UPDATED 25 SEPTEMBER 2017 The best skiing in Europe is currently around the Austrian glaciers, as well as the Italian resort of Passo Stelvio. There is currently no skiing at any of our French resorts, but Tignes is scheduled to open again from 30th September. .... (courtesy of the Skiclub of GB)
Current ski resort picks
Long range skiing weather forecasts for daily picks of our top 5 Resorts are FREE to non snow-forecast.com members! Find the deepest snow, the snowiest forecasts and the ski resorts reporting powder conditions to make the most of planning your winter sports holiday.
Fresh Snow Depth
Upper Snow Depth
Powder reported
New snow in next 3 days
Latest submitted reviews
La Hoya ski resort:
"Impecable la atención en todo el cerro. Los medios de elevación y la confitería la piedra. Muy buena la atención, precios accesibles Y la gente que atiende muy amable. Esperamos volver en el 2018!"

Carla from ARGENTINA - 24 Sep 2017
Les 7 Laux ski resort:
"Sur la photo n°33,il y a le grand collon et la grande lance de
domène.

[note from the editor: this type of post will remain for a short time. Did you upload these images? If so, please write to the help desk (help@snow-forecast.com) so I can edit the information appropriately]."

simon vandel from FRANCE - 22 Sep 2017
Les 7 Laux ski resort:
"sur la photo n°32,il y a le télésiège du grand cerf.

[note from the editor: this type of post will remain for a short time.]"

simon vandel from FRANCE - 21 Sep 2017