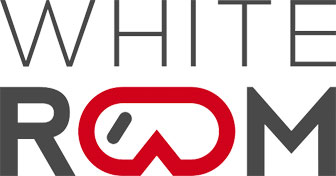 Your daily source of snow related goodness. Focusing on gear, fitness, lifestyle, weather, travel, adventures and technique!
View articles
Snow Forecast Mapswhere's the snow in the next 3 days?
Snow Forecast for 3100 ski resorts around the World, updated four times a day. Weather forecasts are provided for the top lift, bottom lift and mid-mountain elevations. Our detailed Snow Reports and live updates are submitted by local Ski Clubs, ski resort staff and our users. Interactive weather maps show the amount of predicted snowfall as well as the current snow conditions and weather observations. The snow maps also show where the best piste conditions, off-piste powder and forecast weather for skiing and snowboarding can be found.
This map shows the accumulated snow forecast for the next 3 days. Click the image to view the interactive snow forecast map, or see a worldwide overview of all our maps that cover ski resorts for the Rest of the World.
Accumulated snow forecast for the next 3 days.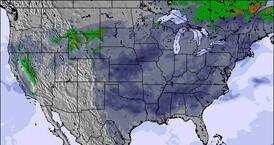 Click to view snow map
Country ski resort overviews
Latest Snow News
Anonymous Report:

It is raining moderately in Mount Washington. Light winds here. A dusting of new snow. Most lifts are open. Wet snow on the pistes. Slushy snow off-piste.

Anonymous Report:

There is heavy snow falling in Mount Washington.

Anonymous Report:

Snow falling heavily in Mount Washington.

Manager Report:

Snow falling heavily in Big Red Cats.
Latest worldwide snow report
UPDATED 15 FEBRUARY 2018 The Alps saw moderate snowfall in the early part of the week, with accumulations of up to 20-50cm recorded across the Alps, with the North Westerly resorts in France and Switzerland seeing the best riding opportunities, especially when coupled with the warming sunny days that followed. Thursday bought rising temperatures to the Alps alongside renewed cloud cover. This delivered fresh snow to many resorts predominantly in the west, though also the risk of rain..... (courtesy of the Skiclub of GB)
Current ski resort picks
Long range skiing weather forecasts for daily picks of our top 5 Resorts are FREE to non snow-forecast.com members! Find the deepest snow, the snowiest forecasts and the ski resorts reporting powder conditions to make the most of planning your winter sports holiday.
Fresh Snow Depth
Upper Snow Depth
Powder reported
New snow in next 3 days
Latest submitted reviews
Cypress Mountain ski resort:
"It's important to know this is not a resort, and not a big mountain. But it is a great local ski hill. Unfortunately, the investors who own this operation are selling it up with their crazy claims which are misleading.
Staff are not as professional as at Grouse Mountain. That's the only thing that bugs me really.

As a local ski hill it's really great, it's the best locally in Vancouver. Most terrain, incredible views, reasonably priced food for a ski hill. Yes, the line-ups are awful, but if you have a pass and your own equipment you avoid all that."

Local Skier from CANADA - 15 Feb 2018
Read 83 more review(s) of Cypress Mountain or submit your own
Morgins ski resort:
"If you do not live locally, why bother as there are such better places to go to than this super expensive, mediocre town with only slow lifts chairs and drag lifts. It's the kind of place where the local bus driver hears your foreign pathetic attempt at French and closes the door in front of you."

david from UNITED STATES - 14 Feb 2018
Feldberg ski resort:
"An overall good experience is somewhat marred by the exceptionally poorly designed bridge on the blue run 5 which links the two halves of the resort together. At this very busy pinch point we saw many people falling over and also witnessed irresponsible fast skiers shouting obscenities in German at the less confident skiers who through no fault of there own were seen struggling."

Paul from UNITED KINGDOM - 14 Feb 2018