---
Issued: 24th July 2019
By Patrick "Snowhunter" Thorne
Our latest roundup of snow conditions around the world. Each section that follows below goes into detail country by country. Clicking the map thumbnail will take you to our dynamic snow forecast map for the latest detail (where you can also overlay live weather & reported conditions). Weather outlooks for Europe and North America can be found at the end of this roundup.
---
---
INTRODUCTION:
The place to be for fresh snow over the past week has undoubtedly been Argentina where ski resorts have reported up top 60cm (2 ft) of new snow in the last five days. One area, Catedral, got so much that there was a power cut, the local airport closed and the avalanche danger was too high to open slopes anyway. But that's all behind them now. Planes are flying, power is flowing and the runs are open for some fresh powder skiing in the sunshine.
There is less snow to report elsewhere in the Southern Hemisphere. There has been some in Chile, Australia and even South Africa, but less than 10cm for most areas. In Australia, much more terrain is now open compared to a week ago thanks to the heavy snowfall they'd had previously.
Conditions remain less than ideal for large parts of New Zealand. There was heavy snow at times for some areas, at last; however, this made the new snow-pack unstable. Other areas could still do with more fresh snow.
In Europe, conditions have been warm right up high with no fresh snowfall and temperatures, even up on the glaciers, staying above freezing overnight on several days in the past week. So no fresh snow and rapid thawing of the snow cover as temperatures have been hitting double figures above zero Celcius even above 3000 metres by mid-afternoon. So, it's a case of getting out on the slopes early and finishing by noon in most areas.
There are currently eight areas open, two each at the four big Alpine ski nations of Austria, France, Italy and Switzerland following the recent summer-season endings at Austria's Kitzsteinhorn and France's Val d'Isere.
The sunshine in Scandinavia is having a bigger impact with the two remaining glacier areas, still open in Norway, both announcing early closures this month. One has already closed, the other will do the same on Sunday.
It's a similar picture of mostly very warm weather for the two remaining areas open in Western North America, Timberline, in Oregon and Mammoth, in California, where the very final week of a nearly nine-month-long season is now underway.
---
INDEX:
Australia / New Zealand / Argentina / Chile / South Africa / Lesotho / Austria / France / Switzerland / Italy / Andorra / Norway/Sweden / Germany / Bulgaria / Japan / Scotland / USA / Canada / South America Weather Outlook / Southern Hemisphere / Europe Weather Outlook / North America Weather Outlook

---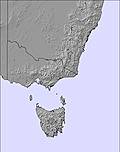 Very little fresh snowfall in Australia compared to the very snowy previous week. Although some areas have reported another 10cm or so over the last 7 days. There are some nice conditions on the freshly groomed slopes. Bases are now looking much healthier at most areas and there's also been a big jump in the amount of terrain open. A week ago no Aussie area was posting more than 40 skiable trails but now four of the biggest have more than 70 open and the country's biggest, Perisher (122/122cm) (that along with Thredbo (122/122cm) is posting the country's deepest base at present), has about 90 runs to choose from. Falls Creek (71/71cm) reported it was 100% open, for the first time this season, over the past weekend. The popular 'Maze' ski area of black runs is the last to be made available to skiers and boarders.
---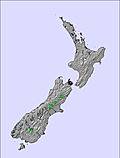 New Zealand's ski areas are still to see a period of sustained stable snowfall with some heavy snow in some areas over the weekend spoiled by subsequent rain on the fresh snow at some areas. On the other hand, it's a very mixed picture with some areas in pretty good shape and with most of their terrain open (albeit hoping for a good dump of fresh snow still), whilst others are battling to open or stay open. The numbers are looking better than a week ago though with five areas posting around a metre of snow or more now lying on upper slopes. Mr Dobson (106/126cm) reports the biggest jump in base depth after an 80cm accumulation over the past week. It now has the country's deepest base.
---
---
It has been a very snowy week in Argentina with almost all of the country's ski areas reporting big accumulations. The country and the continent's biggest ski area, in terms of uplift capacity, Catedral (60/120) near Bariloche, reported one of the biggest snowfalls getting 60cm (2 ft) of snowfall around the weekend. Slopes were closed initially by high avalanche danger and then a power outage but gradually re-opened as ski patrol reported them safe, in stages. Down in the south of the country, Cerro Castor (40/133cm), one of the world's most southerly ski areas has also been reporting heavy snowfall over the past few days and Chapelco (30/190cm) has the deepest base in the Southern Hemisphere after a 50cm snowfall.
---
Things have been getting snowier in Chile too. Portillo (60/120cm) got a 12cm snowfall on Sunday before returning to cold, sunny weather. Nevados de Chillan (100/157cm) is still posting the deepest snow in the country, on the continent and indeed the entire Southern Hemisphere (in competition with Chapelco, Argentina), with 15cm (6 inches) more fresh snow in the last 72 hours. The snowfall was particularly needed at Valle Nevado (0/40cm) which posted 11cm of fresh snow on Sunday. El Colorado (60/80cm) posted a similar accumulation and has the most runs open in the country at more than 40.
---
It's turned snowy again in southern Africa with Tiffindell, South Africa's only commercial snowfield, reporting 7cm of fresh snowfall on Saturday and more on Tuesday, putting a great fresh snow cover on top of the machine-made base.
---
No fresh snow in Lesotho but great cold weather for snow-making and Afriski (20/40cm) report they made 3,600 tonnes of snow on Saturday night in a 15-hour window. "The Coldest Wetbulb Temperature recorded on Saturday evening was -12°C with some of the automatic equipment running at 205 litres per minute of water at some stages",€ explained Martin Schultz, Snowmaking Manager. So the runs are in great shape.

---
---
Temperatures in the Austrian Alps have been getting into double figures even above 3000 metres so it has been full summer-ski conditions with the snow surface melting fast through the morning up on the glaciers. With the Kizsteinhorn ending its short summer opening on Sunday, we're currently down to the Hintertux (0/205cm) and Molltal (0/210cm) glaciers as the two open areas in Austria. They're both scheduled to stay open through to next spring, 2020. The Hintertux glacier has one of the biggest ski areas open in the Alps at present with 20km of runs served by a dozen lifts.
---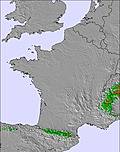 Les Deux Alpes and Tignes (0/150cm) are the two glacier areas open for snow-sports in the French Alps. As with Austria, there have been high temperatures right up to the mountain tops and the snow cover on the glaciers is reducing. In Tignes, there's only a week or so of summer skiing and boarding left, but Les Deux Alpes plans to stay open to the end of summer on 25th August. Both areas have around 20km of runs open with the best conditions around mid-morning due to the heat.
---

We're back up to a choice of two Swiss areas after Saas Fee (0/100cm) re-opened the weekend before last. Conditions there, where there are around 13km of runs open on the glacier, have been warm too with the best conditions around mid-morning. Nearby, Zermatt (0/250cm) has a little more terrain skiable on Europe's highest skiable glacier touching almost 3,900m but similar mid-summer conditions.
---

In Italy it's a choice of Cervinia (0/225cm) or Passo Stelvio (150/350cm). Cervinia has skiing up on Plateau Rosa whilst Passo Stelvio remains fully open (six runs and six lifts) and popular with national teams for race training. Both areas are due to stay on through to September (the end of October in Passo Stelvio's case, by which time Cervinia will have re-opened for winter 2019-20 after a brief closure).
---
There are currently no ski areas open in Andorra or the wider Pyrenees. Winter sports will resume here next autumn.
---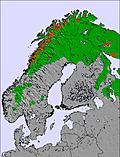 Norway's Fonna glacier, one of two summer areas that had still been operating in Scandinavia and had been due to stay open through August, has decided to close early for the season "due to rapid melting". It is, however, still keeping terrain open for ski teams booked in for sessions, just not the general public. So that leaves only Galdhoppigen, in Norway, also due to stay open through to the autumn. But here too the strong sun is having an impact and they have just announced they'll be closing more than a month earlier than expected, this Sunday, July 28th.
---

There are currently no ski areas open in Germany, other than the country's half-dozen indoor snow centres. Outdoor winter sports will resume here next autumn.
---
There are currently believed to be no ski areas open in Bulgaria or anywhere in Eastern Europe. Winter sports will resume in the region in the autumn.
---
---
Winter sports continue at Gassan (0/180cm), in Japan . Although there are frequently rainy and foggy conditions reported up on the remaining snowfield where just the Hino T-bar lift is reported to be still operating, serving a short snow area.
---

There are currently no ski areas open in Scotland other than the Snow Factor indoor snow centre and the country's dry slopes. Winter sports will resume in the region in the autumn.
---

With Mammoth Mountain , in California bringing forward its closing date from August to this coming Sunday, the end of North America's very long 2018-19 ski season is nigh. Mammoth will have clocked up almost nine months and more than 250 days of operations by the closing date and is already talking about its 2019-20 season-opening day only just over three months away, in early November. For now, it remains hot and sunny in California with the last of that snow going fast. There is another US area open, however, that may continue operating into August. Timberline , in Oregon has a permanent snowfield but it does need some soft snow on top and that covering layer is getting thin too. Although there's no snow depth being published, at present the slopes (including both terrain parks) remain open daily from 10 am to 3 pm.
---

There are no ski areas open in Canada right now but in Alberta and BC they're proud that they get fresh snowfall on the mountains every month of the year and July 2019 is no exception. At least three high level snowfalls have been reported so far this month at Big White and Banff's Sunshine Village amongst others. the latest over Friday and Saturday last week. The 2019-20 ski season will start in early November at Sunshine, Nakiska and Lake Louise.

---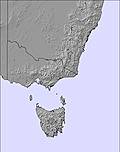 After a fairly quiet week for fresh snowfall some quite significant accumulations are expected over the next few days in Australia . Some areas could potentially see as much as 40cm more snow by the end of this week, the heaviest snow falling before Thursday. For some, the totals may only be 10-20cm, but most should get something! Alas, the current fairly dry weather with temperatures ranging between about -5 and +5 Celcius looks set to continue for yet another week in New Zealand. Precipitation that does fall may again be rain at times. It's looking more promising for significant snow in the latter half of the weekend and into the start of next week, although that is still some way off. A mixed week ahead for snow areas in the Andes . Ski areas predominantly in the south of the range are likely to have another snowy week and potentially up to 60cm (2 ft) more snow at some resorts. Meanwhile, others may see very little fresh snow this week. The weather should continue to be cold and snowy over the next few days in southern Africa with more snow forecast.
---

There's no real sign of a big change in the weather in the coming week in the Alps . Dry, hot and sunny weather dominates with temperatures staying above freezing overnight and getting well into double figures even 3000 metres up.
---

Conditions in California and Oregon , over in North America , are likely to be little different with warm late-July sunshine continuing to impact the remaining snow cover at Mammoth during the last few days of its season; the same applies to Timberline , in Oregon.