---
Issued: 3rd July 2019
By Patrick "Snowhunter" Thorne
Our latest roundup of snow conditions around the world. Each section that follows below goes into detail country by country. Clicking the map thumbnail will take you to our dynamic snow forecast map for the latest detail (where you can also overlay live weather & reported conditions). Weather outlooks for Europe and North America can be found at the end of this roundup.
---
---
INTRODUCTION:
As we enter July winter is really starting to take hold in the Southern Hemisphere. Almost all ski areas are now open, many receiving fresh snowfall over the past week. By contrast, in the Northern Hemisphere, the Alps have seen some of the highest temperatures ever recorded (despite this, several areas re-opened for glacier snow-sports from last weekend) and whilst half a dozen US ski areas are still open for the upcoming Independence Day holiday, on Thursday, more than half will have closed by this time next week.
In the Southern Hemisphere, the past weekend has seen the last of the big resorts, that had not already opened for winter 2019, join the party. In fact, almost all of the Southern Hemisphere's 100 or so ski areas are now open for the ski season with just a handful of smaller areas still yet to open.
The good news in South America, where most of the late openers are, is that there was plenty of snowfall at the end of last week. Several resorts in Argentina posted base depths of more than a metre on opening day with up to 40cm of fresh powder on top. They're the only areas south of the Equator to pass the metre base depth mark so far this season. Australian ski areas got some fresh snowfall at the weekend too and Southern Africa also got a rare powder day. New Zealand is continuing to struggle for snow cover and a good dump is much needed here; however, this can't easily be seen on the horizon.
In the Alps, the Italian ski area of Cervinia and the Austrian glacier centres at Molltal and the Kitzsteinhorn re-opened for summer snow-sports at the weekend. This takes the number of summer ski centres to open in Europe back in to double figures.
---
INDEX:
Australia / New Zealand / Argentina / Chile / South Africa / Lesotho / Austria / France / Switzerland / Italy / Andorra / Norway/Sweden / Germany / Bulgaria / Japan / Scotland / USA / Canada / South America Weather Outlook / Southern Hemisphere / Europe Weather Outlook / North America Weather Outlook

---
---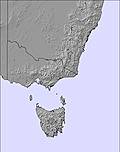 Australian ski areas are seeing an improving picture after the recent cold weeks with some small fresh snowfalls at the weekend freshening up the cover. Selwyn Snowfield (54/54cm) continues to post the country's deepest base whilst Perisher (39/39cm), posts the most runs open of any one area (about 30 or a quarter of its capacity).
---
---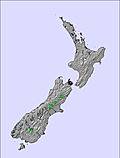 Eight ski areas are now open in New Zealand, a few more having opened last weekend. Several areas are delaying their opening date as they await a reasonable snowfall. Big names are amongst these including Treble Cone. Turoa (3/35cm), on the North Island, is one of those that opened at the weekend; it's part of the Ruapehu ski area (the largest in the country) along with Whakapapa, that has already been open a month. Ruapehu ski area opens later than most NZ areas each winter but it traditionally stays open later than other Kiwi areas too, sometimes into what it calls "Snow-vember. There has been some snowfall and temperatures have been low enough for snow-making, but for centres that are wholly or largely reliant on snow-making, there's still not enough. Sadly, there is no real sign of any big change in the weather during the coming week. The Remarkables (35/78cm) continues to report the deepest snow in the country by some distance, but with little change on a week ago.
---
---
Although some smaller ski areas had already opened over the previous two weekends, last Friday and Saturday saw all of South America's biggest resorts, including Catedral and Las Lenas in Argentina, opening with fresh powder this weekend. In fact, Argentinian ski areas reported the biggest snowfalls in the Southern (or Northern) Hemispheres at the weekend and are reporting the deepest bases so far in this early part of the 2019 season, south of the Equator. Caviahue (60/115cm) has the deepest of all and Las Lenas (50/100cm) the second deepest. Both reported 40cm fresh snow accumulations into the weekend. Cerro Castor (60/100cm) has the most runs open in the country though and the greatest percentage of its terrain already skiable with 20 of its 28 runs already open.
---
Following the opening of a number of Chile's smaller ski areas like Chapa Verde over the past few weeks, it was the turn of the big guns to finally begin their 2019 seasons last weekend. The good news was that most had some healthy snowfalls over the final few days of last week so were able to open with reasonable bases and 10-30cm of very fresh snow lying on top. By Sunday the sun was out and the skies blue at resorts including Portillo (40/80cm) which had had 24cm of fresh snow for really perfect conditions. La Parva (50/70cm) reported a similar fresh snowfall whilst Nevados de Chillan (30/60cm) has the most terrain open in the country at this early stage in the season with half of its 28 runs open so far.
---
---
There was fresh snowfall at Tiffindell last Wednesday and heavier snowfall on Monday to start this week, with about 10cm reported falling by lunchtime. Therefore, the mountains have a nice white covering of natural stuff. The slopes themselves are maintained by efficient snow-making as usual, but the cover is much improved by the natural snow this week.
---
Access to the slopes of Afriski, in Lesotho, was initially closed on Monday to all but 4×4 vehicles after heavy snowfall, then the road in was closed to absolutely all vehicles. The result of this was a rare southern African powder ski day on Tuesday. The fresh snow is sitting on a well maintained machine-made base creating a near kilometre long main run as well as a nursery slope and terrain park.

---
For the next three weeks at least we are back up to three glaciers open in Austria, with the Kitzsteinhorn (0/230cm) re-opening last Saturday for a short summer ski stretch. The summer snow is served by the area's Magnetköpfllift just through until the 21st of July. The other two options, the Molltal (0/290cm) and Hintertux (0/390cm) glaciers are open right through to next spring (well Hintertux never really closes). The Hintertux reports 20km of runs open at present, the Molltal a more modest 3km.
---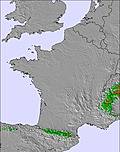 France saw temperatures above 45C at the end of last week at a location in the south-east of the country not very far from the three open glacier centres at Les Deux Alpes (0/220cm), Tignes (0/240cm) and Val d'Isere. Les Deux Alps has the most terrain open with 17 runs and a terrain park.
---

Zermatt (0/250cm) remains the only centre operating in Switzerland with about 20km of runs open on the Klein Matterhorn, served by Europe's highest lifts. Temperatures, even up at 3,899m, have been a little warm this past week and are still well above freezing. The best snow conditions are to be found early in the day. A second Swiss resort, Saas Fee, will open at the end of next week.
---
---

The choice of ski areas open in Italy doubled last weekend when Cervinia re-opened on the hottest day in Italy for a decade or so. Consequentially, there were some nice cooling summer snow-sports up on the Plateau Rosa. Cervinia, that will be open through to September, joins Passo Stelvio (150/350cm) that opened earlier in June (and stays open through to late October). The latter reports all lifts running and all trails open.
---
There are currently no ski areas open in Andorra or the wider Pyrenees. Winter sports will resume here next autumn.
---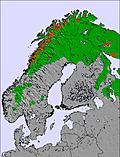 With the Stryn glacier closing last month it's down to the Fonna and Galdhopiggen ski centres to provide snow-sports through summer in Scandinavia. Despite the hot weather to the south, it has stayed mostly cool in northern Scandinavia and temperatures have been hovering around zero keeping the slopes in good shape. In other Scandinavian ski news, there was an unlikely early summer snowstorm in Finland at the weekend just as temperatures passed 40C down in central Europe. Ruka, in Lapland, noted it was 100 days until the start of its 2019-20 ski season on 4th October at 9.30am.
---

There are currently no ski areas open in Germany, other than the country's half-dozen indoor snow centres. Outdoor winter sports will resume here next autumn.
---
There are currently believed to be no ski areas open in Bulgaria or anywhere in Eastern Europe. Winter sports will resume in the region in the autumn.
---
The ski season at Tsukiyama Ski Area, better known internationally as Gassan in the country's Yamagata Prefecture has made it into July. The snow depth is down to 2.1 metres, temperatures are around 15C, it has been raining over the weekend and the Sawa ski run has closed for the season; however, the T-bar lift is still operating daily from 8am to 4.30pm.
---

There are currently no ski areas open in Scotland other than the Snow Factor indoor snow centre and the country's dry slopes. Winter sports will resume in the region in the autumn.
---

Six US ski areas are open as we start July, but this time next week that number will probably have dropped to two Mammoth (64/216cm) and Squaw Valley (0/241cm), in California, Arapahoe Basin (71/71cm), in Colorado, Snowbird (79/79cm), in Utah, Timberline, in Oregon (25/25cm) and the Beartooth Basin summer ski area are all open for snow-sports on the big US Independence Day holiday that starts this Thursday July 4th and continues through to Sunday the 7th. Only Mammoth and Timberline plan to continue to operate into next week though, both aiming to keep the lifts turning at least into August. However, the reported rapid decrease in the base thickness at Timberline makes it seem unlikely it can stay open too much longer. It's the first time in eight years that A-Basin is open to the 4th July, whilst Snowbird says they'll call it a day on their long 18-19 season after their 8am-noon ski day on the 4th.
It looks like at least four, and possibly as many as six, US ski areas will be open for the start of July, with the ultimate aim being to remain open for the Independence Day long holiday weekend from the 4th to the 7th The chance of this was bolstered over the weekend with heavy snowfall in the Rockies giving brief powder snow conditions for the start of astronomical summer and the longest day of the year at resorts like Arapahoe Basin (91/91cm), in Colorado, and Snowbird (140/140cm), in Utah. Both are open at weekends and will be open over the final weekend of June. They are still deciding whether to stay open in to July and for Independence Day. The two California ski areas that are still open, Mammoth (76/241cm) and Squaw Valley (0/284cm), definitely will be though. Mammoth plans to stay open daily through to August but Squaw will close after the Independence Day weekend. It's currently just open at weekends like A-Basin and Snowbird.
Also open daily is Timberline (58/58cm), in Oregon, and Montana's Beartooth Basin summer ski only area. Both will also be open for the Independence Day weekend although, for Beartooth Basin too, like Squaw and probably several others, this will be the last weekend of their 2019 season, which will have lasted less than a month.

---
---

It was Canada's National Day on Monday and there were two ski areas open in the country if anyone wanted to celebrate by skiing or boarding. Whistler Blackcomb, in BC, is into its penultimate week of glacier skiing on Blackcomb, whilst Mont Saint Sauveur, in Quebec, had a small summer terrain park available.

---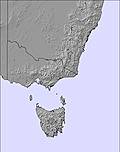 There's not much snow in the forecast in Australia, but whilst temperatures are climbing above freezing in the daytime they're dropping well below zero overnight, allowing for snow-making systems to run at capacity. The next few days look sunny with more unsettled conditions towards the weekend. It looks like it should be increasingly snowy in New Zealand in the middle of this week, although whether enough to transform conditions in the way that's needed remains to be seen. Currently, most areas should get between 10 and 30cm of fresh snowfall by Thursday, followed by a clear spell then a return to more unsettled conditions from the weekend.
In southern Africa, temperatures are expected to stay in the 0-5C range for the week ahead although there's currently no fresh snowfall in the forecast.
Although most areas enjoyed blue sky days on Sunday in the Andes, conditions are expected to be snowy again over the week ahead in some parts of the area with Argentina's Cerro Castor, which has already had 20cm of fresh snow, expecting another 50cm of snowfall over the first few days of July.
---

Temperatures on Alpine glaciers look set to be in the zero to 6 or 7 Celcius range over the coming week. The weather looks to be settled for most of the time but there is a chance of a temperature dip which could bring some July snowfall to high slopes at the very end of this week, if the forecast plays out as it presently appears. It's a little way off to be confident of snow though.
---

It looks to be the end of any chance of cold temperatures for the handful of Canadian and US ski areas staying open later into July. Most will see sunshine and double-digit temperatures, sometimes heading above 20 degrees even on higher runs, over the week ahead.