---
Issued: 26th June 2019
By Patrick "Snowhunter" Thorne
Our latest roundup of snow conditions around the world. Each section that follows below goes into detail country by country. Clicking the map thumbnail will take you to our dynamic snow forecast map for the latest detail (where you can also overlay live weather & reported conditions). Weather outlooks for Europe and North America can be found at the end of this roundup.
---
---
INTRODUCTION:
With winter now properly underway in the Southern Hemisphere we're seeing more consistently low temperatures at ski areas in South America, southern Africa, Australia and New Zealand where about 50 areas, in total, are now open for the 2019 season.
What we have not seen in the past week has been much snowfall anywhere. In fact, the biggest snowfalls of the last seven days were reported on the closed slopes of Steamboat Springs, Colorado (in the Northern Hemisphere), for the start of summertime there.
But the period of dry weather is ending in some areas. Argentina and Chile, where the 2019 ski season got properly underway at the weekend, have some huge 50-150cm snowfalls forecast through this week. There's big snow forecast towards the end of the week in Australia too.
In the Alps, the summer ski season is starting to gather pace with three more areas in Austria and France re-opening over the weekend taking the total number of centres open to seven, almost double the previous week's four. More are due to re-open over the coming few weeks.
Alpine summer skiing is not what it was in the 1980s and 1990s when up to 30 areas opened and the summer season lasted much longer. Now the total is about a third of that. Those that did open at the weekend saw low temperatures and snow flurries although it is now back in to double digits and sunshine for most glacier areas with very hot weather expected later this week.
It's not a wholly dissimilar picture in North America. Here there were, in fact, some big snowfalls, particularly in the Canadian and US Rockies where up to 55cm of snow was reported at the weekend on highs lopes, the perfect start to summer.
It's warming up here too now but there are still more than half a dozen areas looking like they'll manage to stay open to the last weekend of June. In most cases, it may be possible to operate to the start of July including the national days of both Canada and US at the beginning of the month.
---
INDEX:
Australia / New Zealand / Argentina / Chile / South Africa / Lesotho / Austria / France / Switzerland / Italy / Andorra / Norway/Sweden / Germany / Bulgaria / Japan / Scotland / USA / Canada / South America Weather Outlook / Southern Hemisphere / Europe Weather Outlook / North America Weather Outlook

---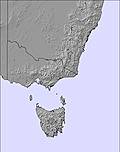 Conditions have improved a great deal in Australia following the warm thawing temperatures and snow-damaging rain of a little over a week ago. Temperatures have been generally cold, often sub-zero and clear. So there has not been a lot of fresh snow but neither has there been more thawing, meaning great conditions for snowmaking at night. As a result base depths are moving back in the right direction. Selwyn Snowfields (54/54cm) has the deepest base and Perisher (37/37cm), as usual one of three posting identical base depths, has the most runs open of any one Australian resort at present with 17 trails reported open.
---
---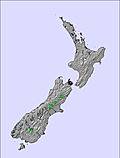 It has been cold in New Zealand too but there's been very little fresh snowfall to report. The centres with extensive snow-making are functional, being able to build their bases with machines overnight. Treble Cone, which had been due to open this Thursday is delaying as a result of its limited machine-made snow-covered area. Six New Zealand ski areas are now open with The Remarkables (38/78cm) posting the deepest snow depths and most terrain open.
---
The 2019 ski season got underway at a number of Argentinian ski areas at the weekend. The continent's biggest resort, Catedral, reports 20cm of fresh snow so far and Las Lenas, to the south, has had similar accumulations with much more forecast for the week ahead.
---
More ski areas are opening in Chile and it is currently snowing across most of the country's ski regions. Chapa Verde, one of the first areas in the country to open for the 2019 season last week, reports 36cm of fresh snow so far. El Colorado (40/50cm) has had some of the heaviest snowfall of the past few days. Portillo says they will re-open this Saturday, June 29th.
---
The season continues at South Africa's only commercial ski field, Tiffindell (10/30cm). There's been no reports of real fresh snow, to speak of, but sub-zero temps have been useful for snow-making and the snow is staying in good shape through the day.
---
It has been cold and mostly dry at Lesotho's Afriski ski area which means that despite no natural snowfall the centre's snow-making systems have been going full pelt overnight. The main run has been extended to 600 metres with a terrain park and beginners slope area open too.

---
After eight days in 2019 when only one glacier Hintertux 30/410cm) was open, a second area, the Molltal Glacier (0/290cm) re-joined it last Thursday to bring the tally up to two. Whilst the Hintertux glacier aims to open every day of the year for snow-sports, The Molltal glacier has a 10/5 month season from late June to early May so this could be said to be the first area to open for the 2019-20 ski season. With three French areas currently open that means it's currently a rare period when Austria doesn't have the most areas open of any country in the Alps (or Europe); however, it will be back to level pegging with France and indeed Norway from next weekend when the Kitzsteinhorn glacier above Kaprun is scheduled to re-open too. Conditions in Austria have been the same as much of the rest of the Alps, a cool weekend but now temperatures on the glacier are in the mid-teens above freezing by the afternoon under full sun.
---
---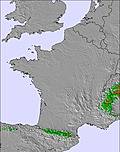 The summer glacier ski season is now fully underway in France after Les Deux Alpes and Tignes opened on Saturday, joining Val d'Isere (that has already been re-opened for a fortnight and is half-way through its short five-week summer glacier ski season). The French areas report conditions on the glacier are good (although they don't usually bother to say anything if they're good). Les Deux Alpes (235/235cm), which is open for 10 weeks through to August 31st, issued a statement saying the snow was lying deep after a snowy spring and generally below average May/June temperatures over the past few months, between closing and re-opening. Tignes is open six weeks to the start of August. All three areas reported 5-15cm of fresh snow over the weekend on their glaciers but temperatures are warming up fast now.
---

Europe's highest slopes at Zermatt (0/250cm) remain the only runs open in the country. 21km of trails are open each morning, served by 11 lifts, to access Europe's highest lift-served point at 3899m.
---
---

There's currently just Passo Stelvio (0/350cm) open in Italy but it is due to be joined by Cervinia on Saturday which will re-open access to its Plateau Rosa slopes through until early September. Temperatures at Plateau Stelvio are in the 10-20 C range this week so it's likely the slopes, that are currently fully open, will take a bit of a hit and best conditions will be early.
---
There are currently no ski areas open in Andorra or the wider Pyrenees. Winter sports will resume here next autumn.
---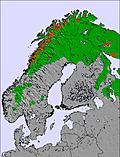 Four ski areas were open in Scandinavia this time last week but now there are only two. Rikjsgransen, in the Swedish Arctic Circle, opened for only four days of mid-summer skiing under the midnight sun. The area closed again on Sunday. Norway's Stryn summer ski area also ended its short summer season. The two areas still open are Norway's Folgefonn ("Fonna") and Galdhopiggen glaciers. The weather is going to get warmer here, as in the Alps, but currently the temperature is hovering a few degrees above zero.
---

There are currently no ski areas open in Germany, other than the country's half-dozen indoor snow centres. Outdoor winter sports will resume here next autumn.
---
There are currently believed to be no ski areas open in Bulgaria or anywhere in Eastern Europe. Winter sports will resume in the region in the autumn.
---
The Gassan ski area will be open into July, as usual, although with temperatures now reaching the low 20s at the height of the day and the base that was 10 metres deep 10 weeks ago now down to two metres, it's starting to look like the end is nigh. The centre has also closed one of its steeper slopes leaving the main run open this week.
---

There are currently no ski areas open in Scotland other than the Snow Factor indoor snow centre and the country's dry slopes. Winter sports will resume in the region in the autumn.
---
---

It looks like at least four, and possibly as many as six, US ski areas will be open for the start of July, with the ultimate aim being to remain open for the Independence Day long holiday weekend from the 4th to the 7th The chance of this was bolstered over the weekend with heavy snowfall in the Rockies giving brief powder snow conditions for the start of astronomical summer and the longest day of the year at resorts like Arapahoe Basin (91/91cm), in Colorado, and Snowbird (140/140cm), in Utah. Both are open at weekends and will be open over the final weekend of June. They are still deciding whether to stay open in to July and for Independence Day. The two California ski areas that are still open, Mammoth (76/241cm) and Squaw Valley (0/284cm), definitely will be though. Mammoth plans to stay open daily through to August but Squaw will close after the Independence Day weekend. It's currently just open at weekends like A-Basin and Snowbird. Also open daily is Timberline (58/58cm), in Oregon, and Montana's Beartooth Basin summer ski only area. Both will also be open for the Independence Day weekend although, for Beartooth Basin too, like Squaw and probably several others, this will be the last weekend of their 2019 season, which will have lasted less than a month.

---

There was 25cm of fresh snow reported in the Canadian Rockies at the weekend with Banff and Jasper getting plenty of fresh snow for anyone prepared to hike up. The only Canadian area currently open daily, however, is the Blackcomb Glacier, which stays open through to mid-July, mostly hosting organised camps.

Whistler Blackcomb is in to the second weeks of its short glacier skiing season on Blackcomb mountain. There's been a mix of sunshine and cloud this week with temperatures peaking around 10C but it's set to get colder towards the weekend when rain in the forecast may fall as snow up on the glacier. fingers crossed.
---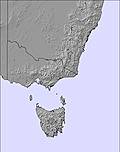 Australia is currently seeing predominantly cold, dry and sunny weather and that would be the order of the day for most of this week; however, the first big snow front for three weeks is due to hit at the weekend bringing currently estimated 20-50cm accumulations over the 48 hours of the weekend.
In New Zealand it's looking cold and dry for the week ahead too but, unlike Australia, so far there's unfortunately no sign of a change meaning the big snowfall that is much needed is not on the horizon in the week ahead.

In southern Africa temperatures in the ski areas should continue to hover close to zero Celsius, perhaps a degree or two above. It will be mostly clear and sunny but there is a chance of light snowfall over the next 48 hours. The Andes of South America are seeing changeable temperatures with lows down as far as -15C but then resort-level highs of up to +10C at times too. The week ahead looks to continue this temperature roller coaster with some potentially big-to-huge snowfalls expected through the week that would really transform conditions there. 50cm to over a metre is expected by the weekend for many areas.
---

After a cold weekend on Europe's glaciers it's looking something like a 'meltdown' over the week ahead with very high temperatures forecast, including the possibility of over 30 degrees Celsius at some Swiss mountain resorts like Crans Montana and Verbier. These levels would potentially set new record highs for June. These areas are not open for skiing but they do have glaciers that won't benefit from such heat and it will be challenging too for the 10 or so glacier ski areas in the Alps open this week and next weekend.
---

After the snow to start summer in Colorado and the Canadian Rockies it's looking a little more like normal late June conditions over the coming week with most ski areas seeing 5-15C temperatures, with mixed weather conditions (sunshine and rain) and little chance of any fresh snow. That said night-time temperatures should still get close to freezing on the mountain top snowfields so you can never be certain.