---
---
Issued: 4th June 2019
By Patrick "Snowhunter" Thorne
Our latest roundup of snow conditions around the world. Each section that follows below goes into detail country by country. Clicking the map thumbnail will take you to our dynamic snow forecast map for the latest detail (where you can also overlay live weather & reported conditions). Weather outlooks for Europe and North America can be found at the end of this roundup.
INTRODUCTION:

---
---
It is June and by the meteorological way of dividing up the year, the start of summer in the Southern Hemisphere and the start of winter on the southern side of the Equator. Therefore, it seems only right that for the first time this year, snowfall in the Southern Hemisphere has been greater over the past 7 days than in the north. It was close though: 80cm at the snowiest resort in Australia but still 60cm on a glacier in the Alps where winter kept hold right through May.
The snowfall in Australia has really been the big snow news story of the past week with three resorts choosing to open early. In doing so they become the first in the Southern Hemisphere to start their 2019 seasons; a week ahead of the scheduled date. It's snowing again there now after a weekend lull so it really is an excellent start to the season.
There has been good snow in South America and New Zealand too where the 2019 ski season starts to kick off later this week; conditions are improving in southern Africa too.

There are still about 15 ski areas still open in to June in North America, Europe and Asia. May was much colder and snowier than usual in most of the north's mountain areas. The snowpack is still more than 6 metres (20 feet) thick on some alpine glaciers and has hardly thawed. In the US the snowpack is reported to be three times the norm in Colorado and double the norm in California for this time of year. There are concerns of flooding when the snow finally does start to thaw.

---
INDEX:
Australia / New Zealand / Argentina / Chile / South Africa / Lesotho / Austria / France / Switzerland / Italy / Andorra / Norway/Sweden / Germany / Bulgaria / Japan / Scotland / USA / Canada / Australia Weather Outlook / New Zealand Weather Outlook / South America Weather Outlook / Europe Weather Outlook / North America Weather Outlook / Southern Hemisphere

---
---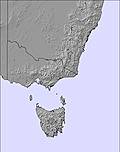 It has been a truly spectacular start to the season in Australia. The snow started falling as we were preparing last week's report and as forecast, most areas got at least 60cm (2ft) of snowfall by the latter half of the week. Also, as predicted, ski areas that weren't due to open for the 2019 season until the end of this week, started opening early. Selwyn Snowfields (35/35cm) won the race, opening last Thursday to claim first in the Southern Hemisphere (the country's biggest ski area), Perisher (60/60cm) was second, opening on Friday after 80cm of snowfall last week (the most in the country). The resort had all four of its sectors open at the weekend. Finally, Mt Buller opened on Saturday. It and Selwyn both ran their lifts for free through the unexpected early opening weekend.
It's a dream start to the season in the country where the opening day, traditionally on the upcoming long holiday weekend, Saturday 8th, can be snowless some years. It began snowing again yesterday and there have been blizzard conditions. With more snow in the forecast the base may already be a metre deep at those resorts mentioned when most of the rest of the country's ski areas open for their 2019 seasons on Saturday.
---
---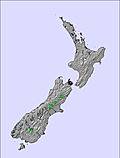 The 2019 ski season got underway in New Zealand on Saturday, June 1st. Whakapapa (10/20cm) opened its Happy Valley area of nursery slopes for sledging fun. This would have been the first terrain open in 2019 in the whole Southern Hemisphere had Australian areas not opened early. The first full opening of a Kiwi ski area, however, looks set to be Mt Hutt this Friday, June 7th. Things are looking much better on New Zealand's ski slopes than they did a week ago with many areas on the South Island reporting 50-75cm of snowfall over the weekend and there's more significant snowfall in the forecast. Mt Hutt was amongst those reporting the biggest snowfalls. The Remarkables is due to open the next day (Saturday 8th) and Cardrona could open any day. It also targeted an opening on June 1st but didn't have enough snow; however, it has been snowing here since. Other big reported snowfalls in New Zealand included 50cm over 24 hours on its higher slopes by Treble Cone (20cm at mid-mountain) at the start of the weekend.
---
There has been heavy snowfall in Argentina over the past week transforming conditions at the country's ski areas so they now have a mid-winter appearance. There are no official opening dates until 15th June. However, one of the country's largest resorts, Las Lenas, have said they may begin to open from this Saturday 8th June.
---
Chile, too, has seen some good snowfalls over the past week with Portillo and Valle Nevado amongst those turning white. Most resorts won't open until the 15th or 22nd June but El Colorado has targeted this Saturday 8th June, all being well.
---
South Africa's Tiffindell ski area turned white with snowfalls several times during May and is gearing up to open for its 2019 ski season next week.
---
Africa is the only continent that gets two winters a year, or at least that is a continent with ski areas on both the north and south sides of the Equator. Its second winter of 2019 kicks off this Thursday, June 6th at Afriski ski area, in Lesotho.
---
With the Kitzsteinhorn glacier closing for four weeks this month, after the end of the ski day last Sunday, the next few weeks of June look like being the quietest in Austria for open ski areas of the entire year. Only two areas, year-round Hintertux (100/535cm) and the Stubai (0/660cm), are open this week. Stubai is due to close next weekend after its 9 month ski season. This will leave Hintertux operating alone. That situation will only last for five days though before the Molltal re-opens for its 10 month season the following weekend. Then the Kitzsteinhorn opens for summer skiing on the final weekend of June. As regard to snow conditions, May ended much as the entire month played out; frequently snowy. The Stubai posted the biggest accumulation in Europe this past week getting 55cm (nearly 2ft) of snowfall. Although that was a little below the Southern Hemisphere falls in Australia for the first time this year.
---
---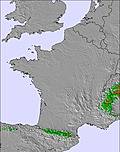 After five weeks with no ski areas open in France, the situation is due to change this weekend when Val d'Isere opens for a five-week summer ski season on its Pisaillas glacier following the re-opening of the Col de Iseran road. The Cascade chairlift and Montets T-bar should be operating daily between 7am and midday, serving the OK, Verte and Diébold pistes. Two more French areas, Les Deux Alpes and Tignes, are due to open in just over two weeks on June 22nd.
---

Only one ski area is open in Switzerland following Engelberg's closure at the end of last month. Zermatt (0/250cm), with Europe's highest lifts reaching nearly 3,900 metres of altitude and one of the biggest summer areas with nearly 20km of runs and open year round, has seen temperatures rise to just above freezing in the past few days. The snowfall that was fairly common in May seems to have ended for the time being. The ski area will probably be the only Swiss area open in June (other than a snow-play area on the Jungfraujoch above Wengen and Grindelwald), with Saas Fee aiming to re-open for its long 19-20 ski season in July.
---

Passo Stelvio was supposed to have re-opened last week to provide a return of snow-sports to Italy. However, it has had to postpone doing so due to heavy snowfall making the process of getting the site up and running again, after its seven-month closure, more time-consuming. There has also been an avalanche danger on the pass road which has needed to be mitigated. But now the centre is ready to open this coming Friday, 7 June. It should then stay open through to the start of November.
---
There are currently no ski areas open in Andorra or the wider Pyrenees. Winter sports will resume here next autumn.
---
---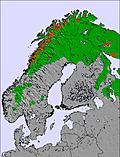 The Stryn glacier opened last week so all three of Norway's summer ski areas are now open. That said, wild weather at Galdhopiggen closed the slopes on Friday morning with winds gusting at 30 metres per second and Folgefonn also closed. There was fresh snow though Riksgransen, in Sweden, has now closed but says it will re-open for four days, including two evenings of skiing under the midnight sun, at midsummer from the 20th to 24th June.
---

There are currently no ski areas open in Germany, other than the country's half-dozen indoor snow centres. Outdoor winter sports will resume here next autumn.
---
There are currently believed to be no ski areas open in Bulgaria or anywhere in Eastern Europe following the end of the season at the last areas still open for the 18-19 season earlier this month. Winter sports will resume in the region in the autumn.
---
In Japan skiing continues at the country's Tsukiyama Ski Resort (380/380cm) with fine weather conditions and temperatures in the mid-teens Celsius. Another 70cm of thickness has been lost from the snowpack over the past week but the centre's operators are still confident of remaining open in to July as usual.
---

There are currently no ski areas open in Scotland other than the Snow Factor indoor snow centre and the country's dry slopes. Winter sports will resume in the region in the autumn.
---
---

The US continues to have the most ski areas open of any country on earth as we enter June, but it will finally be overtaken by Australia this coming weekend.
There are at least seven ski areas open in the US, most now only at weekends. In California, Mammoth Mountain (203/368cm)(still open daily) has said it will stay open to August for only the third time in its history after setting an all-time record for its May snowfall total. It is still offering top to bottom skiing.
Squaw Valley (28/427cm) still has North America's deepest base and will be open weekends in to July.
In Colorado there was a surprise three ski areas open last weekend after Aspen (152/152cm) decided to open for a second weekend in a row having re-opened after a month closed the previous weekend as it has in recent years for the US Memorial Day holiday. A June opening was new though and the resort has now decided to open again this coming Saturday the third weekend in a row. About 130 acres of terrain will be open. The resort says it is re-opening due to good conditions, skier demand and having crew available to groom slopes and staff lifts. They may go for a fourth weekend from the 15th but it will depend on conditions as temperatures are warming dramatically now.
Arapahoe Basin (175/175cm) got another 10cm of snow on 31st May and says conditions are remarkable for June. It keeps extending its season to later in the month. Unless it extends again (and it seems to have plenty of snow to do so it wishes to), next weekend will be the final one for Breckenridge (160/160cm), Mammoth open to august, A basin extends season again, Killington closed. Aspen re-opened
Also open in Timberline in Oregon (168/168cm) and Snowbird in Utah (279/279cm) which has three trails open but Killington in Vermont decided to finally end the longest season in the East last Sunday after more than seven months.
Beartooth Basin in Montana, America's only summer-only ski area had been due to open first on May 25th, then on the 29th but has now delayed opening to June 8th, due to maintenance and inspection requirements. It's looking at a 4 week ski season to the start of July. The access road to it was closed again last week in any case after more than a foot (30cm) of snow fell.
---

After seven months of skiing, there are currently no ski areas open in Canada with Whistler ending its long season a week ago. That said the snow park at Mont Saint Sauveur, in Quebec, re-opened once again last weekend and may do again. They will decide a few days prior. Whistler is also due to re-open for a five-week summer ski and board season on the Blackcomb glacier this weekend.
---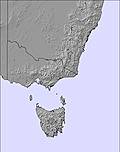 It has been snowing again to start the week in Australia and some areas have now had more than 90cm of snowfall in the last seven days; however, it is going to get quieter now with not much snow forecast beyond Wednesday. Therefore, conditions should be pristine for opening day at the weekend.
---
---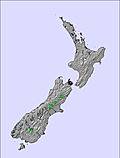 After a few days lull in the snowfall in New Zealand, after the big dumps into last weekend, significant snowfall is expected to resume from Wednesday and continues through the latter half of the week. This should bring further accumulations of up to 75cm of snow on higher ground. Lower areas may get rain and the snowfall may be accompanied by strong winds creating blizzard-like conditions at times.
---

After the heavy snowfall at the end of last week the week ahead is looking quieter; however, there will be more snow at some resorts, including Antillanca and Pucon, in Chile, and Argentina's Chapelco.
---

With May now behind us it is finally looking warmer in the Alps with temperatures climbing above freezing all this week, even up at 3000m. It will be more like 10-20C down in the valleys. It will be a mostly dry week but longer-term forecasts indicate the chance of a temperature drop and some fresh snow on the glaciers again next weekend. Up in Scandinavia where the summer ski areas were closed by blizzards at the end of last week the cold and unsettled weather looks set to continue with temperatures hovering around zero for the coming week and more snow showers are in the forecast.
---

After one of the coldest and snowiest months on record, June has begun much warmer in the US. There's even the chance of rain for ski slopes in California later this week. Considering the time of the year this is fairly inevitable.
---