---
Issued: 22nd May 2019
By Patrick "Snowhunter" Thorne
Our latest roundup of snow conditions around the world. Each section that follows below goes into detail country by country. Clicking the map thumbnail will take you to our dynamic snow forecast map for the latest detail (where you can also overlay live weather & reported conditions). Weather outlooks for Europe and North America can be found at the end of this roundup.
INTRODUCTION:

---
---
We're now in to the latter half of May with the start of the Southern Hemisphere's ski season and meteorological summertime only 10 days away. However, in many ski areas in the Northern Hemisphere mother nature doesn't seem to have got the memo. A number of still-open ski areas in both Europe and North America have reported more than 30cm of powder snowfall in the past seven days. In fact, three centres divided between Austria and the US have reported 60cm (2ft) of fresh snow in the past 7 days which would be pretty good even in mid-winter.
Base depths, which would normally be dropping fast with a full spring thaw at this time of year, are also hardly moving as snow tops up the cover and/or temperatures remain sub-zero.
There's even been heavy snow down to resort level in areas like the French Pyrenees where all ski areas have been closed for a month now.
The numbers of ski areas open worldwide remains pretty static at 25; around its annual seasonal low at this time of year. Several areas closed at the end of last weekend but several more are opening and the numbers will begin to climb again from the start of June as the Southern Hemisphere's season starts and more summer ski glacier areas re-open.
Weather conditions are very changeable with the temperature fluctuating between sub-zero and above freezing. Strong winds are occurring at times along with more fresh snowfall. Varied rates of thawing has led to some unstable snow packs. The avalanche danger level is at 2 (on the scale to 5) in many alpine areas which is low but not the lowest and there have, sadly, been two reported avalanche deaths in separate incidents in the French Alps in the past week.
South of the Equator we are now only a week away from the start of the 2019 ski season in the Southern Hemisphere. The first areas in New Zealand aim to open terrain a week on Saturday: June 1st . However, most of the resorts in Australia, New Zealand, Southern Africa and South America are opening over the following few weeks.
There has been more pre-season snowy weather reported in parts of South America, New Zealand and Southern Africa in the past week so the excitement levels continue to rise.
---
INDEX:
Austria / France / Switzerland / Italy / Andorra / Norway/Sweden / Germany / Bulgaria / Scotland / Japan / USA / Canada / Europe / North America / Southern Hemisphere

---
---
Austrian ski areas have reported the biggest snowfalls in the Alps for the start of this week with the Hintertux glacier (100/505cm) reporting 30cm accumulation since the weekend; the Stubai (5/660cm) 10cm. The Kitzsteinhorn is also still open and all three will continue on into June. The Hintertux and Stubai glaciers have both reported 60cm (2ft) of snowfall in the past week.
The surprise news at the weekend was the decision by the lower altitude Austrian ski areas, that had ended their 18-19 seasons more than a month before, to re-open their slopes for the two days. All three saw huge snowfalls in January and said the snow was still deep. Hochkar, which made headlines when the resort was completely evacuated in January due to extreme avalanche danger, reported the snow was still 70-130cm deep. Its move proved so popular it had to stop access by 10am on Saturday when car parks were already full. Turracher Hohe and Zweisseralm were the other two areas open. All three had around 5km of slopes open and ran their lifts free of charge.
---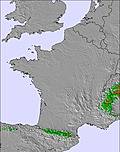 There are currently no ski areas open in France. Val d'Isere opens for summer skiing in just over three weeks' time on 8th June followed by Les Deux Alpes and Tignes a fortnight later on June 22nd.
It hasn't stopped snowing though. Heavy snow was reported in the French Pyrenees on Thursday and Friday last week.
---

Currently the Swiss choices are year-round Zermatt (0/230cm) or Engelberg (0/655cm), where the season is due to end next weekend. Engelberg has just lost it's 'deepest snow in the Alps' title to the Stubai, in Austria. Engelberg had held the title for the past few months, having taken the crown from Andermatt, which was the most recent Swiss area to end its season on Sunday. Engelberg continues to see snowy weather which has stopped its big base from diminishing much in May. The resort has reported 25cm of fresh snow. Zermatt hasn't reported much fresh snow but temperatures are in the -5 to -10C range on the glacier, which has Europe's highest lift-served slopes touching 3,900m with higher lifts open in summer than in winter so its base hasn't been dropping either. A third Swiss area plans to re-open some terrain, mostly around its terrain park, this weekend. Crans Montana has a special summer opening, including skiing and boarding, as it officially starts its biking and golfing season on Saturday/Sunday.
---

Italy has joined France in having no ski area open at present, with the only area that had been still operating lifts, the Presena Glacier, ending its season on Sunday. However, the situation is only expected to last for 12 days. The country's famous summer ski resort, at Passo Stelvio, will open for its season on June 1st. It reports above average winter snowfall and below average spring temperatures meaning conditions are looking good for summer skiing this year.
---
There are currently no ski areas open in Andorra or the wider Pyrenees. Winter sports will resume here next autumn. However, heavy snowfall was reported in the region at the end of last week.
---
---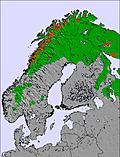 Three ski areas are currently open in Norway and Sweden but 'spring skiing capital' Riksgransen (215/215cm), in Sweden, will close this Sunday. Thus ending the brief window where it is possible to ski under the midnight sun on a few nights each week for a fortnight in mid-May. The centre will re-open for snow-sports over the midsummer holiday weekend in late June, if there's enough snow (about half the original 4m base it opened with at the start of March has melted over the past 12 weeks). The two Norwegian glacier ski areas of Folgefonn (650/750cm) and Galdhopiggen (no snow depth data) are both fully open and report excellent conditions although the temperature has been getting well above zero. The third Norwegian glacier, Stryn, is due to join them with the start of its 2019 season next week.
---

There are currently no ski areas open in Germany, other than the country's half-dozen indoor snow centres. Outdoor winter sports will resume here next autumn.
---
There are currently believed to be no ski areas open in Bulgaria or anywhere in Eastern Europe following the end of the season at the last areas still open for the 18-19 season earlier this month. Winter sports will resume in the region in the autumn.
It has been snowing though. After heavy snow in Romania a fortnight ago it was Slovakia's turn to get a late-spring white coat with Jasna's ski slopes amongst those covered down to base level at the end of last week.
---

Scottish ski slopes got another dusting of snow as temperatures dropped again over the weekend but all centres are officially closed for the season.
---

Gassan (0/700cm) is the only ski area open in Japan. It's warm here with no fresh snow but with the deepest base in the world at over 7 metres/23 feet, it should be able to stay open until July, as planned.
---

The US continues to be home of more than half of the centres that are currently open in the Northern Hemisphere. Most of those that are still open have had fresh snow, once again, this past week.
Three ski areas did close last weekend: Alpine Meadows, Dodge Ridge (in California) and Arizona Snowbowl. The latter closed after its longest ever season (160 days) with its latest ever opening in to May. However, two more resorts are planning to open this coming weekend, which is a long holiday weekend in the US, with Monday 27th the Memorial Day public holiday. So altogether a dozen areas are due to be open this weekend.
The numbers will drop though for the start of June with Mt Bachelor, Breckenridge and Heavenly planning to close after the long weekend.
The biggest snowfalls of the past week have been in Colorado with Mammoth (229/334cm) posting over 60cm (2ft) of fresh snow. Squaw Valley (46/452cm) got 43cm since this time last week. The two areas are open to July and continue to have North America's deepest bases. Heavenly (117/117cm) reported 25cm of fresh snow.
Mammoth reports a dozen lifts will be turning for the holiday weekend with normal spring opening hours of 8 am to 2 pm, daily, and top-to-bottom skiing and boarding out of their Main Lodge.
It has been snowy too in Colorado where Arapahoe Basin (13cm fresh) and Breckenridge (50cm fresh) are still open. Aspen is due to re-join them this weekend when the area re-opens for the Memorial Day weekend from Saturday to Monday.
Also still open are Mt Bachelor (135/234cm) and Timberline (229/229cm), in Oregon, and Snowbird (300/300cm), in Utah.
Almost all of the ski areas in New England are officially closed, but one. Killington (46/61cm), in Vermont, has kept its Superstar trail open. The resort passed the 200-day season mark last weekend and aims to make it through to the start of June if it can. Winter conditions and fresh snow again last week helped maintain the area.
The country's only summer ski-only area opens soon. Beartooth Basin (formerly the Red Lodge International Summer camp), located on the Montana/Wyoming border and only accessible when The Beartooth Highway (a section of U.S. Route 212) is cleared of snow, is due to open for the Memorial day weekend this Sunday, May 26th . The area then hopes to stay open to Independence Day, July 7th (snow and weather permitting). It will be open daily from 9am to 3pm.
---
---

Banff's Sunshine Village ended their long 2018-19 season yesterday with the 91st staging of the world's longest running pond-skimming competition, the Slush Cup. The resort also reported 10cm of fresh snowfall in its final week. Whistler Blackcomb (136/136cm) is now the only Canadian ski area still operating with one week to go (then glacier skiing/boarding begins less than a fortnight later).
Whistler Blackcomb's last day is the Victoria Day long weekend. The resort says lifts running will be the Whistler Village Gondola access, as well as the Harmony 6 Express from 10am to 4pm. Temperatures have been hovering around zero at the top of the mountain (double figures Celcius in-resort), with no fresh snowfall reported. One ski area has also been quietly keeping open, until the weekend, in Quebec. Sommet Saint-Sauveur offered night skiing until 10pm on Saturday, May 18th and invited skiers and boarders to hit the slopes in swimwear on the final day of the season there.
---

For the majority of the rest of this week, in most areas, it looks like the colder, snowy period on high slopes in the Alps is over. However, some snow is likely and in the longer term there's the possibility of bigger falls around next weekend and early next week. Although this period is a little too far ahead to be certain of the forecast.
It's looking like a warmer and less snowy week ahead for alpine glaciers. Although temperatures will still be hovering around the freezing mark, some snow is possible at the end of the week and possibly early next week too.
---
---

It's currently snowy in the Rockies with Snowbird yet to open for the season. Beartooth basin and ski areas in Colorado are likely to see up to 20cm more snowfall over the next 48 hours.
---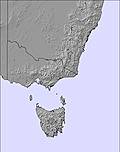 In Australia, the snowy spell that started over a week ago is now over. However, resorts are getting excited about forecasting models that are predicting temperatures (currently in the 5-10C bracket) to dip below zero from the weekend with snow moving in at the start of next week. The forecast for Charlotte Pass, one of the country's highest areas, is for more than 20cm of snowfall at the start of next week; a fortnight before the ski season is due to begin across the country.
It has been snowier in New Zealand with Mt Hutt among the resorts starting snow-making and Queenstown awoke to white-tipped mountains last week.
The Remarkables reported a dusting of about 5cm of May snow whilst Coronet Peak got about 2cm. However, it's not looking like there's much more in the forecast until early next week when light snow is forecast.
It has warmed up a little in South Africa with temperatures here, like Australia, in the 5-10cm bracket most days. There's no real sign of a dip with the official start to the season a fortnight away. Afriski, in Lesotho, did unveil a lot of new state-of-the-art snow-making equipment this week, however.
In the Andes of South America, it's perhaps looking the snowiest over the next few days. Some resorts have already reported light to moderate snow accumulations and that's likely to continue all week with 5-15cm of snowfall likely by the weekend in total, although some areas may get more.
Most South American resorts won't open for their 2019 ski season for another 3-4 weeks.