---
Issued: 15th May 2019
By Patrick "Snowhunter" Thorne
Our latest roundup of snow conditions around the world. Each section that follows below goes into detail country by country. Clicking the map thumbnail will take you to our dynamic snow forecast map for the latest detail (where you can also overlay live weather & reported conditions). Weather outlooks for Europe and North America can be found at the end of this roundup.
INTRODUCTION:

---
---
As we move deeper in to spring (indeed the start of meteorological summertime is only just over a fortnight away), and in to the latter half of May, a few more of the Northern Hemisphere's most stalwart ski areas have called it a day on the 18-19 ski season with another half dozen closing at the end of the ski day on Sunday. Yet around 30 areas do remain open on both sides of the Atlantic, as well as in Asia, and we actually have a newly opened Norwegian glacier which promptly reported about 50cm of fresh snowfall for its opening weekend. It was not just Scandinavia that saw fresh snowfall though. Similar accumulations were reported on European glaciers and the Colorado Rockies were dumped on at the end of last week too.
Actually, only one more North American ski area closed on Sunday (Winter Park in Colorado) after half a dozen had the previous week, meaning more than a dozen ski areas are open into the latter half of May. They're being helped a little by unsettled weather which brought still more snowfall to Colorado (10-20cm of fresh) and even more to Arizona where the Snowbowl had 40cm (16 inches) more snow in the past week.
The start of summer in the Northern Hemisphere means the start of winter south of the equator and the 2019 ski season in the Southern Hemisphere is now just a little over a fortnight away with the first areas due to open in New Zealand very soon. There's also been fresh snow in Australia and Southern Africa to get skiers and boarders in these regions excited.
---
INDEX:
Austria / France / Switzerland / Italy / Andorra / Norway/Sweden / Germany / Bulgaria / Scotland / Japan / USA / Canada / Europe / North America / Southern Hemisphere

---
---
Two more Austrian glaciers, Molltal and Kaunertal, ended their long 2018-19 seasons last weekend. Molltal's season actually lasts almost 11 months, it having opened in June 2018, and it will re-open for its 11 month 2019-20 season next month on June 15th. It also ended its season on a snowy high with 15cm of fresh snowfall reported for its final Sunday of the season. Kaunertal couldn't open its snowpark for its final day after 50cm of snowfall but has decided to open for an extra week of training at the Nörderjoch until May 19th, 7am to 1pm daily. The two closures leave three glacier ski areas open in Austria: Stubai (30/660cm), Kitzsteinhorn (110/450cm) and year-round Hintertux (125/505cm). All three have had fresh snowfalls through the week ranging from a total of 10cm at Hintertux to over a foot (36cm) at the Stubai, which reported another 2cm this morning.
---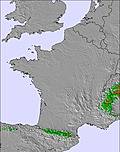 There are currently no ski areas open in France. Val d'Isere opens for summer skiing in just over three weeks' time on 8th June followed by Les Deux Alpes and Tignes a fortnight later on June 22nd.
---

High slopes in Switzerland have seen another snowy week with Engelberg (0/665cm) reporting 45cm (18 inches) of fresh snow in the past 72 hours. It's base depth, up on the Titlis glacier where the ski season still has another two weeks to run, has actually deepened since last week. It remains the deepest snow base in the Alps as it has been for several months since overtaking Andermatt (0/600cm), which also reported some fresh snow on higher slopes in the past week. It will open its Gemsstock area this weekend again, but the coming weekend is scheduled to be the last of its long season. Zermatt (0/230cm), however, remains open and aims to stay open all year.
---

The only ski area currently open in Italy is the Presena Glacier (350/500cm), in Trentino, which operates a few runs for good-to-advanced skiers in May. The current tally is three trails open with 5km of slopes altogether served by a couple of lifts. The temperature up on the glacier remains at sub-zero and there was 10cm of fresh snow up there over the weekend. The glacier is actually due to close for the season following this coming weekend on Sunday 19th leaving Italy with nowhere open at the start of next week. However, by the following weekend the Stelvio pass is expected to be clear allowing the country's main summer ski destination there to re-open for its six month season through to late autumn. Cervinia will also re-open in June for summer skiing.
---
There are currently no ski areas open in Andorra or the wider Pyrenees. Winter sports will resume here next autumn.
---
---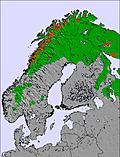 This is the one region in the world where there's one more ski area open this week compared to last with a second of Norway's three glacier ski areas opened for summer 2019. Galdhoppigen was the second area to open last Thursday and immediately received a welcome snowfall of some 50cm, as did other open areas in the region. These included the Folgefonn glacier which opened a month ago and Riksgransen (5/260cm), in Sweden, which is open to the last Sunday of the month and is currently in midnight snow mode. Finland's last area open, Ruka, ended its season after a straight 7 months in operation last Thursday. A third Norwegian glacier area, Stryn, is due to open at the end of this month. The temperature in the region is currently hovering just below zero by mid-afternoon.
---

With the end of skiing on the Zugspitze glacier on May 1st, despite the snow lying 4 metres deep and fresh snow falling, there are currently no ski areas open in Germany. The exception are the country's half dozen indoor snow centres. Outdoor winter sports will resume here next autumn.
---
---
There are currently believed to be no ski areas open in Bulgaria or anywhere in Eastern Europe following the end of the season at the last areas still open for the 18-19 season earlier this month. Winter sports will resume in the region in the autumn.
---

Scottish hills turned white again last week with some of the coldest and, at times, snowiest weather of 2019 hitting the country. However, it has now started to warm up. No ski area has been open in Scotland since before the Easter weekend although Glencoe has allowed skiers and boarders to use its chairlift to access touring terrain. There's no word yet on whether the area will be able to open a snow patch for midsummer skiing next month as it is able to some years when the snow patch is big and deep enough in the latter half of June.
---

Most of Japan's ski areas, which were still open at the start of the month, have now closed. However, one small centre, Tsukiyama Ski Centre (740/740cm), commonly known as Gassan, after the local town in the Yamagata prefecture, is operating and due to stay open until July. This area only opened for the season a month ago, when it reported a 10 metre base depth, so it has lost about a quarter of that over the past four weeks. However, it still has the deepest snow in the world. Actually, the centre was closed from Friday to Monday (10-13 May) due to operational problems with the main Tsukiyama Lift.
---

The US continues to lead the world in terms of the number of ski areas open; still (just) in double figures. One ski area did call it a day at the weekend with Colorado's Winter Park ending its extended season at the end of the day on Sunday. However, Breckenridge (211/211cm) and Arapahoe Basin (185/185cm), both among the 10 highest ski areas in the world, remain open. It has been an often snowy past week in Colorado.
Four centres are still open in California, where resorts are also posting the deepest bases in the country. Squaw Valley (56/450cm) and Mammoth (241/406cm) are open into July whilst Donner Ski Ranch says it will open weekends so long as the snow lasts. Heavenly (0/114cm) plans to stay open at weekends until the end of the month.
In Oregon, Timberline Lodge (264/264cm) and Mt. Bachelor (152cm/259cm) remain open; the former probably right through the summer if the snow lasts, the latter until the last Sunday of this month.
The other centres still operating include Snowbird (351/351cm) in Utah, which finished daily operations at the weekend but plans to re-open Friday to Sunday from this coming Friday, 17th "so long as the snow lasts"as quoted by a member of the team. With the third deepest base in the country that could be a while yet.
Arizona Snowbowl (158/158cm) is setting new records for it's latest ever opening this season and plans to re-open next weekend. It's had more than a foot (409cm/16 inches) of fresh snow in the past week.
On the east coast, there was fresh snow reported on the hills of Massachusetts in the past few days but only Killington Resort (45/60cm) is still operating at weekends. It clocked up its 200th day of the 2018-19 ski season last weekend. The famous Vermont resort is aiming to stay open to late May or even early June if it can; the snow is currently 45-60cm deep on the famous Superstar trail.
---

There's no change to the two ski areas still open in Canada although the last weekend of their long season is coming up at Sunshine Village (154/154cm) near Banff; a ski area that proudly operates on all-natural snow with no machine made cover but manages to stay open for more than six months. It is due to close next Monday, 20th after, once again, staging the world's longest running end-of-season pond skimming contest. The other still-open Canadian area, Whistler (164/164cm), will continue for one more week and then re-open a few weeks later, in early June, for summer skiing. Both areas have seen cold weather and some fresh snow through the past week.
---

For the majority of the rest of this week, in most areas, it looks like the colder, snowy period on high slopes in the Alps is over. However, some snow is likely and in the longer term there's the possibility of bigger falls around next weekend and early next week. Although this period is a little too far ahead for certainty.
As it is, 5-10cm is likely through the week on glaciers that remain open (and indeed those that have closed). Some glaciers in Austria and Italy may see as much as 25-30cm of new snow through the week.
Resorts where medium-term forecasts currently suggest big snow towards the end of the weekend and into next week are located in the France/Italy/Switzerland high border area and include Zermatt, with Europe's highest skis slopes.
---
---

Yo-yoing temperatures in Western US mountain regions will see some daytime temperatures dropping to -5C with snow falling again on occasion; others fast thaw as temps reach +15C.
Sub-zero temperatures are forecast for California on Thursday/Friday with up to 30cm of fresh snow expected for some of the state's still-open slopes just before the weekend. Therefore, the potential exists for it to be a powdery one.
In Colorado, if there is snow it's more likely to be on the highest slopes and a few days later (Friday/Saturday) with the possibility of rain preceding that.
There's also the chance of some fresh snow at Killington, in Vermont, with the forecast for conditions more like mid-March than mid-May with cold air coming down from Canada.
Over the Canadian border, it's looking like a snowy week ahead for high slopes at Whistler with more than 30cm/1ft of snowfall up on the glacier, possible by next week. At Sunshine, in Banff, the weather will mirror Colorado to the south with any snow likely at the end of the week; potentially 10cm on upper slopes by the weekend.
---
---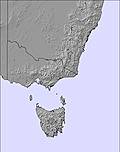 After the snowfall in Australia at the end of last week, where the 2019 ski season is due to begin in three and a half weeks, it has warmed up again and the sun is shining. Therefore, most of the snow that fell has already melted. It is, however, getting down to freezing at night although reaching high single figures during the day. The week ahead looks like more of the same.

It's a similar picture in New Zealand, although the snow is lasting at higher elevations at some ski areas here. There's 5-10cm in the forecast for the week ahead.
In Southern Africa, where ski areas open in three weeks' time (in the first week of June), there was some fresh snow last week but the week ahead looks warmer with temps at 5-10C most of the time and the freezing point well above the tops of the mountains here.
Finally, in the Andes of South America, it is starting to look more wintery with many centres due to receive 10-25cm of snow by the weekend, on higher slopes. Some, particularly on the Chilean side, may get double or even triple that amount.