---
Issued: 7th May 2019
By Patrick "Snowhunter" Thorne
Our latest roundup of snow conditions around the world. Each section that follows below goes into detail country by country. Clicking the map thumbnail will take you to our dynamic snow forecast map for the latest detail (where you can also overlay live weather & reported conditions). Weather outlooks for Europe and North America can be found at the end of this roundup.
INTRODUCTION:

---
---
Although the ski season continues to wind down as we move in to May, mother-nature doesn't seem to have got the memo. Very cold temperatures, for the time of the year, have occurred in much of Europe over the past week and lots of fresh snow too. One still-open glacier ski area has reported a metre of snowfall over three days and others: 320-60cm at altitude. Also, there's been snow right down to valley level in many areas.
The season did end at the end of the ski day on Sunday in half a dozen countries including France, Poland, Portugal, Slovenia and Spain. However, it continues in more than a dozen countries, with more than 30 areas still open, including several now with fresh May powder! 

Ski areas are still opening for the season too, Norway's Galdhøpiggen Sommerskisenter is due to open for its 2019 season on Thursday, 9th June.
Ironically, Scotland was one of the ski nations to see low temperatures and fresh snow after all the ski areas had closed several weeks ago. This was following a frequently warm and snow-less winter. Some people were still hiking to earn their turns there, on the remaining snow, on Monday.
Meanwhile, excitement is starting to mount in the Southern Hemisphere where the first areas are expected to open for the start of the 2019 season in just over three weeks' time. The excitement levels are being hyped up with the news that up to 50cm of snow is forecast in Australia later this week as a cold front moves up from Antarctica. At least one resort there switched on its snow-making guns on Tuesday.
---
INDEX:
Austria / France / Switzerland / Italy / Andorra / Norway/Sweden / Germany / Bulgaria / Scotland / Japan / USA / Canada / Europe / North America / Southern Hemisphere

---
---
It has been the snowiest week for some time in Austria with heavy snowfall accumulating on higher slopes. The snow at the weekend fell right down to village level in the valleys as unseasonably cold weather impacted the country. Up to 65cm (over 2 feet) of snow fell over 72 hours around the weekend and has continued to fall into this week. However, it is easing off. The Stubai Glacier (30/600cm) reported the biggest fall. It has more than a month of its 18-19 season still to run, staying open in to June. The year-round Hintertux ski area (125/505cm) that currently has more than 40km of runs open, reported 50cm as did the Molltal Glacier in Carinthia. The Molltal has an 11 month ski season which actually ends next Sunday. The area then re-opens for its 2019-20 season in mid-June. It reported 30cm (1ft) of fresh snow, this week, in the 24 hours to Tuesday morning. Five glacier areas are currently open in Austria with the Kaunertal glacier (225/445cm) and the Kitzsteinhorn glacier (130/440cm) both reporting 20-30cm of fresh snow in the past few days.
---
---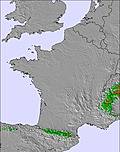 The French ski season ended on Sunday with heavy snowfall, particularly at Val Thorens. Some 24cm of fresh snow was reported for the final day of the season but it kept snowing after the resort ended its season and indeed it has been snowing pretty much ever since. The other two French resorts remaining open were Chamonix (Grans Montets) and Tignes. There are currently no French ski areas known to be open but summer skiing starts in early June at Val d'Isere followed by Les Deux Alpes and Tignes that are re-opening later in the month.
---

Swiss ski areas still report the deepest bases in the Alps with Engelberg (15/670cm) (open to the end of the month) and Andermatt (0/600cm) (where the Gemsstock area is open at weekends for the next few weeks) both having snow lying more than six metres/20ft deep. Engelberg reported the most with 50cm of fresh. Both areas have also reported heavy snow over the weekend. The third Swiss area that's still open, and indeed endeavours to open its ski slopes every day of the year, is Zermatt (0/230cm).
---

Most Italian ski areas have now closed with Cervinia and Cortina amongst the last to do so at the start of this week. However, the Presena Glacier (350/500cm) continues to operate some higher runs and reported a metre of fresh snowfall last week. Conditions there are currently still sub-zero with light snowfall expected through the week; getting heavier at the weekend. A second Italian area, Passo Stelvio, re-opens for its summer ski season later this month and Cervinia will re-open for summer skiing in June.
---
The ski season on the Iberian Peninsula ended on Sunday with the last three ski areas still operating: Masella in the Pyrenees, Spain's highest and Europe's most southerly major ski area Sierras Nevada and Portugal's only ski area, Serra de Estrella all ending their 18-19 seasons at the ends of the ski day on Sunday. Masella had extended their season to it's latest ever closing after heavy late-April snow. The same snowfall allowed Serra de Estrella to re-open and stay open six months after an unseasonal big October snowfall had allowed it to open early for the winter. Sierra Nevada also extended their season and ran their lifts free of charge for closing day on Sunday; still serving around 70km of runs.
---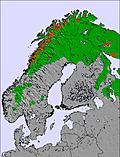 Although many ski areas in Scandinavia stayed open longer than areas in the Alps, most have now called it a day for the 2018-19 ski season. Up in Finland, however, Ruka (10/10cm) is staying open a few days longer than originally envisaged; now planning to close this Thursday, 9th May. It may want to complete a full 7 months since opening for the season at the start of October, the first non-glacier resort in Europe to open for the season. Most ski areas in Norway have now closed too, but the Fonna Glacier (600/800cm) is open at weekends at present and reported a centimetre or two of fresh snow at the weekend. A second Norwegian summer area, Galdhoppigen, opens on Thursday as Ruka closes so will provide an alternative. Finally, in Sweden, Riksgransen (250/250cm) is open nearly another three weeks and is now offering skiing and boarding under the midnight sun twice a week with the lifts re-opening for a three-hour session between 10pm and 1am.
---

The season ended at the last two areas that were still operating in Germany last Wednesday, May 1st. The Zugspitze glacier, the country's highest ski area, had seen some of the most regular snowfalls throughout the season and closed with a 4-metre base and then got more heavy snowfall after closing through the past weekend.
---
With the season ending at the weekend at Kanin and Vogel, in Slovenia and Zakopane, in Poland it is believed that all ski areas in Eastern Europe have now closed for the 18-19 ski season. Skiing is still possible, however, at Kopaonik, in Serbia which recently installed a 500-metre long artificial surface ski slope.
---

The Scottish ski season officially ended a fortnight ago but temperatures have (belatedly) dropped below zero and there was some fresh snow on ski slopes at the weekend. People have been skiing on the remaining snow patches, although they're needing to hike from the base or from lifts. At Glencoe, the access chair is running and it's still possible to take a run down the Main Basin which a ski area spokesperson is quoted as saying: " it's still just about connected but narrow in places. Nice firm snow with a couple of cm of fresh on top."
---

The season ended at most of the still-open ski areas in Japan at the end of the day on Monday, May 6th. The areas closing included Niseko's Grand Hirafu sector. There was no fresh snow to report in the past week and looking back on season snowfall totals, accumulations were fairly average at around the 9-metre mark with most of the fresh snow falling before mid-February. Japan's Gassan spring and summer ski area remains open and having only opened in April, when the access road to it is cleared each year, usually stays open into July. The snow depth here has dropped 2 metres from opening less than a month ago but remains the deepest in the world at 8 metres. Lifts are open from 8am-4.30pm daily; conditions on Tuesday were reported as -1C, light fog with all lifts running except the T-bar.
---
---

Around a dozen US ski areas are staying open on towards mid-May, more than any other country. There was some significant snowfall on high slopes in Colorado last week too with most of the still-open ski areas there reporting at least a foot (30cm) of new snow, some double that. The majority of the ski areas are open in California and Colorado. Bases are thawing but remain above 4 metres at Squaw Valley (79/475cm) and Mammoth Mountain (254/419cm); both open to July. Staff at Donner Ski Ranch (no depth available) have confirmed it will re-open this weekend and will stay open "until the snow has gone". In Colorado, Arapahoe Basin (193/193cm) and Breckenridge (208/208cm) remain open through May but the final weekend of an extended season is coming up at Winter Park (183/196cm) where the Mary Jane slopes remain open. It's also the last weekend of the season, coming up, in Utah with Snowbird (353/353cm) closing on Sunday even though they are posting the deepest base outside California. Skiing is also still possible at several ski areas in Oregon and even Arizona where the Arizona Snowbowl (165/165cm) has announced its intention to stay open at least another two weekends; it's longest ever season. In the east only Killington (46-61cm) remains open, keeping a single trail, Superstar, open. This is thanks to a lot of snow build-up from snow-making through the winter. They're aiming to make it to the start of June but that may be a challenge with rain and double-digit plus celcius temps.
---

Two of Canada's four remaining open ski areas ended their seasons after skiing on Sunday with Alberta's Marmot Basin, up at Jasper, and Lake Louise, near Banff, both calling it a day on 18-19. Marmot Basin reported 14cm of fresh snow last week so went out on something of a powder high. Another Banff ski area, Sunshine (180/180cm) is open for another fortnight, however, and Whistler Blackcomb (206/206cm) is open to the end of the month. They're currently both reporting classic spring skiing conditions with temperatures climbing well up above zero during the day and often staying above freezing at night.
---

After a snowy four or five days at the start of May and those very low temperatures, conditions are forecast to gradually warm up through the week ahead and be something more like the seasonal norm by the weekend.

It is expected to continue snowing on the glaciers and high slopes but with much less intensity than over the weekend period; totals will be more like 2-5cm each day rather than 20-40cm. However, this could still add up to another 20-25cm of new snow, in total, by the weekend.

In the longer term, it's looking like it will get snowier again. Some glacier areas in Europe could potentially expect 30-60cm accumulations again next weekend if forecasts play out later this week and in to the next.

There are no ski areas still open in the Dolomites or Pyrenees. Up in northern Scandinavia, a little snowfall (5cm) is expected in the latter half of this week at the few centres which are still open.
---

After some snowy weather last week things are looking much warmer and drier for most of the remaining US ski regions where areas are still open. Surprisingly, some of the biggest snowfalls in the forecast are for down in the south-west with Arizona Snowbowl likely to see fresh snow and there could be a little for Mammoth too, later in the week.

Over the Canadian border, there's no real snow in the forecast. Temperatures are staying above freezing overnight now in Banff and Whistler and will be climbing into double-figures above zero Celsius later this week.
---
---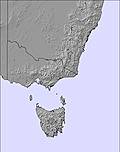 The start of the 2019 season is less than four weeks away at some of the first resorts to open in the Southern Hemisphere each winter. The good news is that there's fresh snow in the forecast for several areas. Up to 50cm of snow is currently forecast in Australia for Thursday/Friday this week with snow expected to fall down to village levels at many areas. Although it is rather further off for certainty, snow is also expected in New Zealand around Sunday/Monday next week. Currently, most areas are expecting 5-15cm of snowfall but some may get more than 60cm. There's currently not much snow forecast in South America although some areas may see a mid-week dusting of 2-3cm on high slopes.