---
Issued: 25 December 2019
By Patrick "Snowhunter" Thorne
---
---
INTRODUCTION NORTH AMERICA
The news is largely good for North America over the past seven days. There have been some large snowfalls in the north and west of the continent, parts of which had not received any snow worth counting. So, it's an improving picture up in the Pacific Northwest at last. On the east side, where it had been too warm and dry (or wet rather than snowy) in several areas, there hasn't been much fresh snow but it has dropped well below freezing in many areas allowing more resorts to fire up snow-making systems and open for the season, at last. The forecast is for it to stay cold. The rest of the continent and most of the well-known resorts are now boasting pretty good bases and have most of their terrain open so are looking good for the start of 2020.
---
ROCKIES
Report: It's been a good week in the Rockies with some fresh snowfall, sunny skies, and dipping temperatures making for some superb skiing and boarding conditions. Alta in Utah (63/63" / 157/157cm) has one of the deepest snowpacks in the region and is almost fully open. Park City (36/47″ / 89/117cm) is still lagging behind some of the country's other big resorts with only about a half of its runs (which, if all open, are the biggest area in the US) open so far; however, it's an improving picture here too.

Forecast: The period of unusually warm mid-December weather has mostly come to an end and temperatures are within a few degrees of normal for this time of year. A new storm system is now moving into the region bringing snow back into the high country. A second front will pass to the south of Colorado on Thursday and Friday but could spread some rain and snow north, but most precipitation will fall in the south of the famous ski state or further south.
WEST

Report: The west continues to be the place to be in terms of snow volumes in North America with the most snow accumulated so far this winter being here. The west also saw the most snow in the past week. There had been a north/south divide until now but the past week has seen huge snowfalls in the northwest and the continent's (and the world's) normally snowiest resort, Mt Baker (Mt. Baker 56/83" / 140/216cm) has shot to top of the US snow depth table from about the bottom as a result. Mammoth (51/82" / 127 / 213cm), which for most of the past month or so has had the top spot in the table as well as the most open terrain in the US, has been tipped off the top spot.

Forecast:After the snowy week in the north, it looks like it will be a period of relative calm up to the weekend when a fresh front is due to roll in and start making more large snow deposits from Saturday into next week. Temperatures may climb to near freezing. It will be colder, sunnier and drier in the south of the region where double-digit temperatures below freezing will be achieved on clear, sunny days which should mean great conditions on the slopes.
MIDWEST

Report: Everywhere is open in the Midwest for Christmas and New Year. In fact, every area is almost 100% open with healthy snow depths and some nice small-to-moderate snowfalls in the past weeks to keep things fresh. Caberfae Peaks (60/60" / 150/150cm), in Michigan, has one of the deepest bases in the region at present.Most of the fresh snow of the past week came before the weekend. Since then it's been a mixture of sunshine and overcast days but not much new precipitation.

Forecast: Temperatures have been fluctuating a few degrees either side of the freezing point at many ski areas in the Midwest since the end of last week, with the above-freezing level obviously not good for snowfall or snow-making. The good news is that it does appear to be getting progressively cooler as we head towards the new year, with the rest of this week still looking dry and continuing the sunshine/cloud mix before things begin to look more unsettled later on.
EAST
Report: It's looking a lot like a normal late-December now in much of the eastern US with temperatures typically 5-15 degrees below freezing point across the region. Theres's been some fresh snow to freshen things up and load the trees and most resorts are fully open now with several feet of snow lying. That said, it's not one of the best Christmas periods ever. Killington (19/25" / 46/61cm), for example, has about half of its runs and about a third of its terrain open so is still some distance from being fully operational. Stowe (24/48" / 61/121cm) looks to be in better shape though.
Forecast:The forecast is for predominantly cold, dry weather through the eastern US for much of the coming week, although with light snow forecast just before and just after the weekend. These temperatures should allow snow-making systems to operate at capacity and maintain existing snow cover.
---
---
WEST

Report: Canada's west continues to be divided between east-west and west-west in terms of weather conditions! The eastern side of the region (essentially central and eastern BC and Alberta) continues to look good with more snow falling, everything open and great conditions reported. Revelstoke (206/206cm / 81/81″) has gone through the two-metre base depth mark and has had more than 4.5 metres (15 feet) of snow this season now. Then in west-west, the BC coast and southern BC, it is snowing now and much improved but not yet back on track. Red Mountain had to, again, postpone its planned opening at the weekend as snow turned to rain there creating what they said were unsafe conditions on the lower slopes. Whistler Blackcomb (107/107cm / 43/43″) has had about 1.5m (5ft) of snowfall so far this season (about half of that in the past week) but is way down on its 4.8 metres (16 feet) average by this period of the season.
Forecast: It's currently dry but cold in western Canada but here we are expecting still more big snowfalls in the week ahead. The next front moving in on Friday is likely to bring 30-60cm (1-2ft) more fresh snow across the region by next Monday/Tuesday. That will be good news if it materialises as forecast for west coast resorts and a further boost to an already very snowy start to the season at inland resorts in central and eastern BC as well as Alberta.
EAST
Report: The weather has continued to be mostly sunny in Quebec and Ontario meaning that the region's 2019-20 ski season is still only really scraping along. Even though it is now generally colder with sub-zero temperatures after the warm and wet autumn, there's not been much actual snow. It's not cold yet by Canadian winter standards either, just a degree or two below freezing most of the time. Some centres are still closed, others are open but with a thin base and just a few trails skiable. Le Massif (37/100cm / 15/40") has the deepest base by some distance and about a third of its terrain open. Tremblant (30/45cm / 12/18") has the most runs open (around 50) and nearly half of what it has skiable when fully open.

Forecast: There's no big change on the snow forecast for eastern Canada. It should stay typically 5-10 degrees below zero over the week ahead and be mostly dry. So, at least there'll be no thawing and it's good snow-making weather.. There is a little snow forecast (5-10cm at the end of the week) with a further fall of similar dimensions early next week; however, that is a bit far off to create any certainty at present.
---
---
---
INTRODUCTION EUROPE
Well winter (by the traditional astronomical measuring of the seasons), and indeed Christmas, are here and the other good news is that in the Northern Hemisphere the shortest day is behind us and we can enjoy winter knowing there's a little more daylight every 24 hours. Conversely, if you're in the Southern Hemisphere the good news is that winter 2020 is coming! The other good news is that for almost all of Europe, the busy Christmas/New Year holiday period sees more terrain open at more resorts than at this time in almost any year this century, thanks to an autumn of repeated snowstorms across the Alps, Pyrenees, Dolomites and Scandinavia. Many areas are already fully open, or nearly so.
---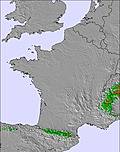 Report: It was a snowy weekend across Austria with most resorts reporting at least 20cm (8") of fresh snowfall, some as much as 60cm (2ft) of snow by the end of Sunday. The Stubai Glacier (40/310cm / 16/124″) has the country's deepest base and it is, as usual, the glaciers that have the biggest base depth stats; however, the snow has made it down to the valleys and most Austrian resorts are reporting their slopes 100% open now. True, some like Mayrhofen (0/80cm / 0/32″) are still reporting no cover at resort level, but most have at least a thin covering in the resort. The issue remains above-freezing temps in the valleys so the snow that does fall tends to melt except where maintained on the slopes.

Forecast: The snowfall is currently easing off and whilst it may continue into Christmas day and in some cases on to the 26th, for most Austrian areas it will have ended by Christmas Eve and be replaced by a mix of cloud and sunshine. Temperatures should stay well below zero on the upper mountain but down at traditional resorts like Kitzbuhel or Mayrhofen it will continue to climb up towards +5C or higher down in the valley. Therefore, the snow may not last on village streets.
---

Report: There were big snowfalls in Switzerland at the weekend, with one resort in the canton of Ticino in the south-east of the country, Airolo, (0/150cm / 0/60″) reporting a remarkable 80cm (32″) of fresh snow in 24 hours last Friday/Saturday. Across the rest of the country, the totals were more in the 20-40cm (8-16″) bracket but it was a good freshen up to already decent snow depths on higher slopes across the country. Andermatt (12/330cm / 5/132"), which reported 40cm (16") of snow in the same period, opened its link over to Sedrun at the weekend in time for Christmas week. As with the rest of the Alps though there were issues with strong winds and warmer temperatures (above-freezing at lower elevations) so it remains a mixed picture. The avalanche danger also reached a high 4 on the scale to 5 in some areas. There has been lighter snowfall since the weekend as the storm passes.

Forecast: Conditions are calming down now in the Swiss Alps and are expected to be fairly benign over the Christmas period before a new front moves in at the end of the week on Friday/Saturday. A few areas may see a few centimetres of snowfall on Christmas Day but, for most, it should be clear. Temperatures may climb up towards freezing again and go a little above at lower elevations. The front coming in on Friday does not look like it should be quite as major as the past two weekend storms with 10-20cm accumulations looking most likely before things calm down again on Sunday.
---
Report: It has been a very snowy few days in the French Alps with some resorts clocking up more than a metre of snowfall in 72 hours between Friday and Monday. Tignes (166/250cm / 66/100") reported 110cm (44") of fresh snow in that period and Les Arcs (170/230 cm / 68/92") got a metre (40") as well. Plenty of other French areas reported between 30 and 90cm (1-3ft) of fresh snowfall and there was snow down in the French Pyrenees too. At times all the snowfall led to slope and access road closures and the off-piste avalanche risk is now high. But on the prepared runs it's one of the best Christmas/New year holiday periods in years in terms of how much is open and how good snow conditions currently are.

Forecast:After temperatures dropping to double digits below freezing at the start of this week it is due to warm up after Christmas, unfortunately, with periods of sunny skies likely from Wednesday to Friday. Slopes below 2000 metres will see temperatures doing a few degrees above freezing but hopefully not too much thawing will occur before the next front moves in around the start of the weekend. In the meantime, on-piste conditions should be great with the fresh snow and clearer weather.
---
---

Report: Italy got very heavy snowfall too through the weekend with its resorts reporting some of the biggest accumulations in the Alps. Bormio (70/130cm / 28/52″) reported 40cm (16") of snowfall in 24 hours on Saturday ahead of World Cup ski racing there and Madonna di Campiglio (60/180cm / 24 / 60″) just a few centimetres less with 36cm (15") in the same period. Most Italian resorts are fully open for Christmas and New Year now and Passo Tonale (40/400cm / 16/160") continues to post the deepest snow-base in the world, the only area so far to have reached the four-metre mark for upper slope base depth, up on its Presena Glacier.
Forecast:It's looking dry and frequently sunny across most of Italy for the week ahead. That will be particularly welcome in the Dolomites where sunny, perfectly groomed slopes are the most popular. Temperatures should remain well below freezing through the weekend. The longer-term forecast is for warmer weather at resort level to end the year but things may have changed by then.
---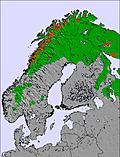 Report: It's a very white Christmas in Scandinavia with the snow continuing to dump down; heaviest in western Norway, where for weeks now resorts like Voss have been posting 10-25cm (4-10") fresh accumulation reports almost daily. Geilo (55/80cm / 22/32″) posted one of the biggest 24-hour snowfalls with 20cm/8" last Friday. Roldal (50/90cm / 20/36"), also in western Norway, is currently posting the deepest base in the region but the main news is that almost all centres are now open with some fully operational thanks to the generally good conditions and fresh snow.

Forecast:It looks like fairly dry weather for the final week of the year in much of Scandinavia but with temperatures ranging from freezing down to about -10. Therefore, quite mild for the region but equally no thawing and good snow-making conditions. A few light snow showers may blow in but there's nothing major forecast at present.
---

Report: The snow has arrived in Germany for many of the country's smaller ski areas that aim to open for Christmas week each season. Accumulations of up to 40cm were reported through the weekend, boosting bases where there were some and providing a base where there wasn't one before after a warm December. So perhaps half of Germanys hundreds of small areas are now open and almost all of the bigger resorts. A few were closed at the start of the week due to snow. The Zugspitze glacier (106/120cm / 43/48") continues to have the deepest snow by some distance with 40cm (16") of fresh in the last few days but it is still not a great start across Germany, even up high.

Forecast:It's a fluctuating picture on German slopes as it is for most of the Alps this winter so far. The freezing point will move from the valley floor up to the mountain summits and back down again several times during the coming week giving freeze/thaw conditions. So temperatures can go from double-digits below freezing point to 7 or 8 degrees above on the mountain. Higher areas should be ok but smaller, lower resorts are likely to suffer again.
---
BULGARIA and ROMANIA
Report: It's an improving picture in Bulgaria with Borovets (10/25cm / 4/10") now partially open since last weekend and Bansko (10/75cm / 4/30") exited to be reporting a 20cm snowfall at the weekend as temperatures finally dipped. So it's definitely looking much better than a week ago; however, there's still only limited terrain open across the region and very little snow at resort level with the best up high.

Forecast:There is not a lot, if any, snow in the forecast for Bulgaria or Romania over the coming week but unlike much of the past few months it should be cold, indeed very cold, at times with temperatures between 5 and 15 degrees below freezing. This should at least allow snow-making systems to operate around the clock and build bases ahead of the next natural snowfall. This will hopefully arrive early in the new year.
---
Report: The Pyrenees saw heavy snowfall and gale force winds as a storm blew in at the end of last week, boosting snow cover and providing some conditions for skiing at the weekend (although some areas were also closed at the weekend due to the extreme weather). Base depths have been creeping up towards the metre mark (3.3 feet) in Andorra and towards 2 metres (6.6 feet) at some Spanish resorts. Grandvalira, in Andorra (50/80cm / 20/32"), which has the biggest ski area in the Pyrenees reports more than 100 runs are now open there. Baqueira/Beret, in Spain (80/150cm / 32/60"), also reports around 100 runs open.

Forecast:Following the snowfall last week it has been dry and sunny in the Pyrenees and that looks to be set to continue for the week ahead. Unfortunately, it is looking a little warm with temperatures climbing above freezing at times right up to the top of the slopes. This isn't good news for snow cover in the long term. But with dips well below freezing overnight there shouldn't be much snow loss at this time of year.
Report: There has been quite a transformation in conditions in the Czech and Slovak Republics compared to a week ago, with some area reporting as much as 60cm (2ft) of snowfall in the past 72 hours or so (almost as much as they received all through the autumn). As a result, more areas have opened and those that were already open have more terrain accessible. Things still aren't perfect, the best snow remains up high and most areas are only partially open. But it's looking much better than it was. Jasna (20/80cm / 8 /32"), one of Slovakia's biggest resorts, has had 41cm (17") of snowfall since Saturday.

Forecast: It's expected to keep snowing through to December 26/27th in much of the Czech Republic and Slovakia, creating a nice white Christmas on the slopes here. Temperatures should stay a few degrees below zero and modest daily falls of 5-10cm are forecast. From Friday on the weather should clear with lower temperature dipping into the teens below freezing so good snow-making weather.
---

Report: Scotland's ski season is just about underway but the cover is thin so far. Things were looking most promising a week ago when all five Highland centres were due to open following several weeks of cold weather and light-to-moderate snow showers building a thin base. This was coupled with deeper snow areas created by the five centres' all-weather snow-making systems; however, on Thursday things got warmer and it rained. This led Glenshee to announced it was closing at the end of last week due to rain damage to the snow and to preserve what snow was left. Unfortunately, it has been a little above freezing and mostly dry since so there's been little improvement.

Forecast: It's looking like it should stay cold with light snow showers through the remainder of this week in Scotland. Currently the region's nemesis, plus temps, are due to return at the weekend which could damage the thin base but this depends a good deal on where the freezing point ends up and whether forecast precipitation falls as rain or snow. Currently, the latter looks more likely.
---
---
---
Report: Alas, although there have been modest improvements in the fairly dire conditions that have marked the start of Japan's 2019-20 ski season they have not been as great as hoped. Resorts like Niseko have had a few centimetres of fresh snow on recent days but really not enough to make any significant difference to the current largely snowless picture. The best of what snow there is is to be found in Hokkaido but for most centres, if they've been able to open at all, it remains just a few runs with thin cover for now.
Forecast: The hoped-for heavy snow forecast a week ago for a Christmas Eve arrival looks to be sliding back and the current expectation is for a very gradual cooling and light snow across the country's ski slopes for the rest of this week. It is now hoped/expected that heavier snow may finally arrive at the weekend in time for the new year.