---
Issued: 30 October 2019
By Patrick "Snowhunter" Thorne
Our latest roundup of snow conditions around the world. Each section that follows below goes into detail country by country. Clicking the map thumbnail will take you to our dynamic snow forecast map for the latest detail (where you can also overlay live weather & reported conditions). Weather outlooks for Europe and North America can be found at the end of this roundup.
---
---
INTRODUCTION:
The days are getting shorter in the Northern Hemisphere and temperatures are dipping with more sub-zero days at higher altitudes and latitudes as we get later into autumn. The good news so far is that the season is looking fairly normal in most of the world's ski areas with ever better snowfalls up high and good conditions for snow-making in many areas. So more and more resorts are opening and bases are building nicely for most of those scheduled to open in November.
Following more resorts opening last weekend we're now in the 20s for the number of areas where you can ski and that's due to grow to the 30s this weekend as more join them including big names like Banff and Verbier. Last weekend saw the first areas opening in Canada, Japan and Sweden.
The coming weekend should also see the number of ski areas open in Colorado reach five, in Switzerland, six and in Austria, 10. Meanwhile, in the Southern Hemisphere, Whakapapa ski area on Mt Ruapehu, New Zealand, will re-open for some 'snowvember' skiing, weather permitting.
The news isn't quite perfect for the 2019-20 season run-in. Les Deux Alpes, in France, had already cancelled plans to open for glacier skiing this week and Andermatt and Laax, in Switzerland, which had hoped to open this coming weekend, have postponed due to inadequate snow cover.
In eastern North America ski areas that try to open in October have been struggling all month due to warm weather there, although it is now colder so they're getting back on track.
The snowiest looking places at present are the Rockies, where several ski areas have reported record October snowfall of more than 1.5 metres (5 feet) of snow and Scandinavia, where it's looking nice and all-white at many areas already.
---
INDEX:
Australia / New Zealand / Argentina / Chile / South Africa / Lesotho / Austria / France / Switzerland / Italy / Andorra / Norway/Sweden / Germany / Bulgaria / Japan / Scotland / USA / Canada / South America Weather Outlook / Southern Hemisphere / Europe Weather Outlook / North America Weather Outlook

---
---
Austrian eyes were focused on the World Cup season-opening races in Solden (8/67cm) at the weekend where the men's races were able to take place for the first time in three years after the previous two had to be cancelled due to bad weather. No such problems this year with glorious sunshine common across the Alps at the weekend and some fairly fresh snow Austrian resorts got a little fresh snow up high over the past week). There were no new openings following Kitzbuhel a week earlier but Turracher Hohe is lined up to hopefully open next weekend which will take the Austrian tally to 100; still the most in the world by some distance although the number of US areas open could potentially also reach double figures at the weekend if conditions are good for east coast areas to begin opening as currently seems possible. Solden has one of the biggest areas open anywhere at present with 27km but Hintertux (10/590cm) is a little ahead with 35km, the most in the country.
---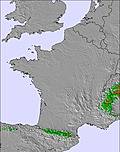 With Les Deux Alpes opting not to open its glacier for a snow-sports season preview week this week, it's still only Tignes (0/30cm) open in France. It reports four runs open and had announced great conditions with low temperatures and blue skies at the weekend. There has been more fresh snow up high on French slopes over the past week, helping to improve the slopes at Tignes and giving a pre-season boost to the rest.
---

Verbier say they'll open for the season from this weekend on the 2nd/3rd, then on subsequent weekends only in November. However, it's not all good news as Andermatt, which had hoped to start skiing on the Gemstock this weekend, say the snow isn't deep enough yet so have postponed that plan. Laax also looks like they'll delay opening their glacier slopes. In the meantime, four Swiss areas are already open for 19-20. Saas Fee (0/50cm) reports the most terrain open and Zermatt (0/30cm) has similar conditions. More recently, Engelberg (0/55cm) opened and has 6 kilometres of slopes to explore on the Titlis glacier and there's also skiing near St Moritz in the Engadin Valley on the Diavolezza glacier (0/30cm).
---
---

There has been a changing of the guard in Italy with Passo Stelvio ending its six-month May to October inclusive spring to autumn ski season whilst Cervinia (10/80cm) has opened for its winter season through to next May. Only Val Senales (5/20cm) has stayed open to ensure there are still two ski areas open in Italy. Val Senales has doubled its open terrain and now has five runs skiable. A third, Sulden, in the South Tyrol, which reported a huge snowfall in early September and is famed for its long season, looks set to join them this weekend, conditions permitting.
---
There's been more snowfall across Iberian mountains with Sierra Nevada, Europe's most southerly major resort, reporting the snow lying 10cm deep on its slopes at the end of last week and top-to-bottom coverage. Last year the linked Spanish ski areas of La Molina/ Masella – Alp2500 opened on the 1st of November after a huge snowfall at the end of October in the region. Locals there are speculating there may be a repeat of that later this week. No huge snowfall so far this year but there has been a decent covering of snow and the snow cannons have been going full blast, but there's no confirmed opening date yet.
---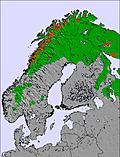 There's been cold weather and fresh snow in large parts of Scandinavia and its beginning to look very wintery there indeed. The number of areas open is gradually growing but one area that has been open since last spring (other than a six-week break in August/September due to exceptional heat), the Galdhopiggen glacier ski area on the region's highest slopes, will end its 2019 season this Sunday. In terms of areas open though, Levi (0/35cm) and Ruka (0/40cm) remain the options for Finland with a kilometre or so of piste open at each so far. In Sweden, Idre Fjall and Kåbdali centres are both now open and in Norway the Bjorli, Kvitfjell and Beitostølen ski centres all aim to open this weekend.
---

Germany's ski area is unlikely to get underway for another month or so although there has been fresh snow on the country's highest slopes on the Zugspitze glacier; however, most German areas do not open until a week or two before Christmas. There's nowhere currently open in Germany where most of the country's ski areas traditionally open for the season in December. The Zugspitze Glacier, which operates the country's highest lifts and usually has its longest season, expects to start its 2019-20 season in mid-November.

---
There's no real sign of any areas getting close to opening in Eastern Europe as yet. Normally the first will start doing so in the latter half of next month, although the vast majority open in December.
---
Japan's ski season got started on Friday with Fujiyama Snow Resort Yeti the first ski area in the country to open for the 21st straight year. Although temperatures were well above freezing the resort on Mt Fuji uses special crushed-ice snow-making (snow is made within a refrigerated chamber then sprayed on to the slopes, rather than made when outdoor temperatures are low enough with conventional snow-making) to create the kilometre-long slope. It is reported that 550 metric tons of the white stuff were created over 10 days to complete the run.
---

Scotland's mountain tops turned white at the weekend as a weather front hit cold air that had been lying over the country last week. Nevis Range reported the snowline down to the base of its slopes and at Cairngorm, the snow was several inches deep. Temperatures are staying fairly low at present and although it's unlikely any Scottish centres will open until December at the earliest (unless there is an exceptional early snowfall) the sight of white mountains, in person or online, have definitely raised spirits in the local mountain community.

---
---

The US ski season is developing fast with two more ski areas opening at the weekend and several more aiming to join them over coming days. There's also been more snowfall in the west of the country and the long-awaited dip in temperatures and some fresh snowfall up high in New England sparked the annual rush to open with the possibility that one or more may make it for Halloween, or at least the first weekend of November. The new openers at the weekend were Loveland, in Colorado, the state's third resort to open (two more, Wolf Creek and Eldora, will join them this coming weekend). Also, Mt Rose on Lake Tahoe (on the Nevada side of the lake), is the first to open there, albeit just a few easy runs thanks to 100% snow-making. So that takes the open total to four with Arapahoe Basin and Keystone already a fortnight into their seasons. There has actually been a fifth area open, Timberline Lodge, on Mt Hood in Oregon, which usually has North America's longest season from around November to the start of September the following year. It opened for a day after a recent snowfall (it says it has had 1.2 metres/4 feet of snowfall since 1st September). It closed again after the one day last week though saying its waiting for more snowfall. Other than the next two Colorado areas then, and Wild Mountain, in Minnesota, which opened thanks to snow-making on the 29th October, it seems most likely resorts like Killington, Sunday River and Wildcat in the east will be the next to open once they've made enough snow over the next few days.
---
---

Canada saw one of its earliest ever season starts when Nakiska, the closest resort to Alberta's capital Calgary, opened a few runs for a '€˜preview weekend' on Saturday/Sunday. It was the earliest opening in the resort's history. Nearby ski areas around Banff including Norquay and Sunshine are looking wintery now too. Norquay has announced they'll open this Friday, 1st November, with Sunshine and Lake Louise due to open at the end of next week, on the 8th. Further east there's usually at least one ski area in Quebec (Mont Saint Sauveur) open in October most years using snow-making; however, autumn 2019 hasn't been good until recently with warmer than seasonal average temperatures throughout much of October. These have now dipped though so opening day may be imminent.

---
---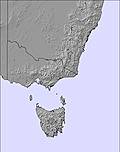 The two Southern Hemisphere ski areas open on Mt Ruapehu, in New Zealand, had their last full week of operations up to last weekend, although the final day for Turoa's 40th birthday celebrations was thwarted by strong winds closing the mountain early. One area remains open through November at weekends if the weather is good. Whakapapa (52/291cm) reports 15cm (6 inches) of snowfall in the past week and the motivation to keep operating through to the end of Southern Hemisphere's spring, assuming the snow lasts, which, given that it's still only a little above freezing and the snow is nearly 3 metres/10 feet deep up top, you'd think it probably will.
---

Autumn appears to be continuing on course in the Alps with the freezing point around mid-mountain for the rest of this week and a mixture of sunshine and snow showers forecast for most areas into next weekend. Currently, the French Alps and those in western Switzerland and Italy look like they could see the most snowfall with some snow for eastern Switzerland and Austria too; however, there will be a bit of a lull between mid-week and next weekend. Snowfall totals are always difficult to predict at this time of year but some areas could see up to 30cm of new snow, whilst for most it will be more like 5-15cm. The snowline could drop to around 1500 metres in some areas meaning top-to-bottom coverage for some higher ski areas, just upper mountain for most though. The recent snowy weather in the Pyrenees looks to be over this week with temperatures creeping above freezing even on mountain peaks but it's looking colder again by the weekend. It's a similar picture for Scotland where current white-capped mountains may turn brown again with rain in the forecast before the weather turns colder again next week.
---

The current snowy weather in the Rockies should be ending on Wednesday after which we have cold but dry weather into the weekend. Over in the east, it's looking rather too warm again but should get colder by Friday. Over the Canadian border, it's looking cold but dry and sunny in the west and still rather too warm at times for snow-making but getting cooler later in the week in the east.