---
Issued: 25 September 2019
---
By Patrick "Snowhunter" Thorne
Our latest roundup of snow conditions around the world. Each section that follows below goes into detail country by country. Clicking the map thumbnail will take you to our dynamic snow forecast map for the latest detail (where you can also overlay live weather & reported conditions). Weather outlooks for Europe and North America can be found at the end of this roundup.
---
---
INTRODUCTION:
It is the last week of September and we have now entered autumn by the astronomical measure, after already having three weeks of autumn by the meteorological measure. It certainly feels like it with 'first snows of 19-20' being reported in ever more areas in the northern hemisphere, whilst more and more areas call it a day on winter 2019 south of the equator.
Ski areas in Norway, the Tatra Mountains of Eastern Europe and more areas of North America, that hadn't already seen snow, were amongst those posting 'first snow' pics on social media this past week.

In the southern hemisphere, there's a real end-of-season feel with the majority of ski areas in South America closing in the past week. Mid-September is the main end of season period in the Andes, regardless of snow conditions, so this is quite normal. Some areas there will carry on a few more weeks to early October, however. It's less the case in Australia and New Zealand where the majority of areas remain open until this coming weekend at least, although a few have closed and others switched to weekend-only operations, closing midweek.

So the number of ski areas open worldwide is dropping now until the mass of northern hemisphere ski areas start to open in early November. North of the equator though the number open has increased by one this week with the Pitztal glacier re-opening to take the number of glaciers to open in Europe to nine. Actually, we could claim we're back in double figures with ten because the Dachstein glacier has also reopened for cross-country skiing, if not yet it's downhill slopes. There was some fresh snow for all on Monday when a cold front crossed the Alps bringing the second significant snowfall of September above 2000 metres. There's nowhere open as yet in North America but more snowfalls have been reported and more snowmaking guns wheeled into position. There's also a big snowfall forecast for the end of this week. Next week we enter the month of October which should see the battle to be the first to open for 19-20 kick off in North America, more European glaciers and the first non-glacier areas opening in Europe and the start of the 2019 Alpine Skiing World Cup kick-off in Solden, Austria.

---
INDEX:
Australia / New Zealand / Argentina / Chile / South Africa / Lesotho / Austria / France / Switzerland / Italy / Andorra / Norway/Sweden / Germany / Bulgaria / Japan / Scotland / USA / Canada / South America Weather Outlook / Southern Hemisphere / Europe Weather Outlook / North America Weather Outlook

---
---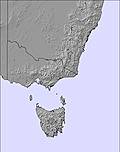 We're into the last fortnight of the season for most Australian ski areas with next weekend or the one after bringing closing day for the majority. But the snow has kept falling with ski areas across the country reporting 5-10cm of fresh snowfall on Sunday/Monday with temperatures staying below freezing. That was particularly good news at Thredbo (132/222cm) where the slopes were reported to have turned a little reddish-brown at the weekend after a dust storm blew in but they turned white again after the fresh snow. Perisher (225/225cm) has seen it's base stats grow a little and it continues to have the most terrain open in the country.
---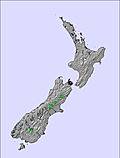 It's a snowy end to September and end of the season for many New Zealand ski areas. Turoa (90/278cm), on Mt Ruapehu, often the last area open in the southern hemisphere in the latter half of October, is expecting around a foot (30cm) more snow in the next few days and already has the deepest snow base of any ski area south of the equator on its upper slopes. Conditions are fairly wintery at present at other ski areas in the country too. Some areas will close this weekend, however, and most of the rest on the first weekend of October in a little over a week's time. As part of the 2019 season winds down Mt Dobson (76/118cm) has announced it is now closed mid-week but says that due to the excellent snow cover they plan to stay open for at least the next two weekends, "until mother nature gets the better of us."
---
---
Most of Argentina's ski areas are still open but this is the last week for most, with this Sunday, 29th September closing day for several. The continent's largest ski area by uplift, Catedral, near Bariloche, (43/110cm) says it will be staying open to at least October 14th, making it one of the last to end its 2019 ski season. The past week has seen mostly quiet conditions but there were some fresh snow flurries reported at the end of last week. Cerro Castor (78/230cm) continues to post the deepest base in the country and the continent. Las Lenas is already closed.
---
---
Most of the ski areas in Chile are reported to have closed for the season, which for some but not all has been the worst for many years due to a lack of snowfall. Valle Nevado closed for the season on Tuesday, saying this was the day it had planned to close and congratulated its slope team on managing to keep things open despite the challenging conditions. Nevados de Chillan (100/200cm) which in contrast to areas further north has had a pretty good winter 2019, will be the last of the main Chilean resorts to close for the season this coming Sunday, September 29th. Elsewhere in the country, El Colorado, La Parva and Villarica were amongst the first to close over the past week with Portillo closing on Saturday, several weeks earlier than hoped.
---
---
The Pitztal glacier (10/20cm) is the latest to open for downhill skiing and boarding in Austria, last Saturday. There's not a great snow depth and only 3km of runs open so far but the resort, which has the country's highest glacier slopes, reported perfect conditions for its opening weekend with clear skies and no real wind. It joins already open Stubai (0/20cm) with 5km of runs open, Solden (1/28cm) with 5km of slopes open and where the first alpine World cup races of 2019-20 will take place in a month and year-round Hintertux (0/45cm) which still reports 20km of slopes skiable. A fifth area, the Molltal glacier, should be open now but remains temporarily closed as it has been since early August, whilst it awaits a big enough snowfall to be able to re-open. The next Austrian glacier due to open for the season is Kaunertal, this coming weekend. In addition, the Dachstein Glacier has re-opened, at least its cross-country trails have, but not the downhill slopes. The tracks are open to recreational skiers but they'll find themselves mixing with teams from Russia, France, the USA and Korea who have been training in the resort.
---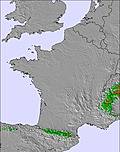 The French 2019-20 ski season had been expected to kick off this Saturday at Tignes but for a second year in a row the area has decided to postpone opening due to a lack of good snow cover on the Grande Motte glacier and issued an online statement on Tuesday blaming global warming for the problem, "Global warming and its repercussions are more relevant than ever, with Tignes witnessing first-hand these effects upon its mountain domain: record temperatures were seen throughout Europe this summer and over the previous few weeks have particularly affected the Grande Motte glacier. By the end of this September, we can only lament over the degraded snow conditions, which do not offer the optimal training conditions required for skiers, clubs or snow sports professionals, who traditionally take to their skis in Tignes as from the month of October."
---

The same two ski areas remain open in Switzerland as has been the case for the past 10 weeks: Saas-Fee (0/50) and Zermatt (0/200). In common with the rest of the central and eastern Alps, both have had a little fresh snow up high in recent days and both have around 15km of trails open.
---

There's been fresh snow in Italy with Passo Stelvio (150/350cm) and Val Senales (0/15cm) both reporting 10cm of fresh snowfall since the weekend, giving a nice freshen up to the slopes. Val Senales reports three runs open, Stelvio has 6.
---
There are currently no ski areas open in Andorra or the wider Pyrenees. Winter sports will resume here next autumn.
---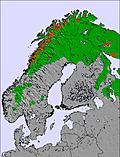 The Galdhoppigen ski area which re-opened earlier this month after its unexpected closure due to warm temperatures through August is now operating normally. Next to open will be Ruka, in Finland, which uses snow 'farmed' (stockpiled) from last season to spread on three pistes to get the season started in just over a week at the start of October.
---

There are currently no ski areas open in Germany, other than the country's half-dozen indoor snow centres. Outdoor winter sports will resume here next autumn.

---
There are currently believed to be no ski areas open in Bulgaria or anywhere in Eastern Europe. Winter sports will resume in the region in the autumn.
---
There are currently believed to be no ski areas open in Japan. Winter sports will resume in the region in the autumn; however, low temperatures were reported in some ski regions over the past week if not yet quite low enough for early snow.
---

There are currently no ski areas open in Scotland other than the Snow Factor indoor snow centre and the country's dry slopes. Winter sports will resume in the region in the autumn.


---
---

There's nowhere open at present in North America but anticipation is building ahead of what is expected to be a 'battle royale' this year to be the first in the country to open in October. The excitement levels have been helped by snowfalls up high in Colorado, Utah and California and other western states in recent days. High altitude ski areas like Arapahoe Basin, Keystone and Loveland, in Colorado, have already rolled snowguns in to place and Arapahoe Basin actually made a little snow at the weekend although stressed it was just testing the equipment. Vail Resorts are in a battle with the Alterra Group to offer buyers of their Epic and Ikon season passes the longest ski season as well as the most resorts and part of that has been an investment in snowmaking at Keystone with the aim of being one of the first to open for 2019-20 in October, if not the first. At the same time, a big snowfall forecast to arrive later this week in the northwest may allow the permanent snowfield at Timberline Lodge, on Mt Hood, to re-open with fresh snow if they wish to. In the meantime, skiers are reported to have hiked up the former ski hill on Mt Shasta, in California, which ceased operating its ski lifts more than 40 years ago, to make some turns up high on the thin cover that resulted from snowfalls in the Tahoe region at the end of last week.
---

There are currently no ski areas open in Canada. Outdoor winter sports will resume here next autumn. Usually, ski areas in Alberta including Sunshine, Lake Louise, Mt Norquay and Nakiska are amongst the first to open for the season at the very start of November. Sunshine keeps posting cam images showing increasingly snowy conditions on its higher slopes. Whistler, which is due to open in November, has also posted pictures of snowy peaks since the weekend.

---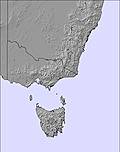 After the snow flurries and sub-zero temps at the start of this week temperatures are set to rise in Australia through the week and will reach double figures at several areas (even at the top of the slopes) by the weekend for a true 'end of season' feel. The season may be winding down and indeed already over at some club fields in New Zealand but in terms of snowfall things started late and look like they're going to end late in the season too with a snowy week expected almost everywhere. Snow will fall most days in most areas and could amount to anything between 20cm and 80cm by the end of the weekend.
---

After the snowfall above 2,000 metres at the start of this week, it looks like a return to generally clear, sunny weather for the rest of this week as we head towards October.
---

The first major blast of winter is forecast for the US and Western Canada in the latter half of this week when a cold front from the Pacific Northwest brings snow; potentially as much as 60cm (2ft) to some areas. This has happened before up in Washington state and ski areas have opened briefly in late September or early October to make the most of an unseasonal big dump before temperatures rise and it all melts again, So, it will be interesting to see if that happens this time.