---
Issued: 28 August 2019
By Patrick "Snowhunter" Thorne
Our latest roundup of snow conditions around the world. Each section that follows below goes into detail country by country. Clicking the map thumbnail will take you to our dynamic snow forecast map for the latest detail (where you can also overlay live weather & reported conditions). Weather outlooks for Europe and North America can be found at the end of this roundup.
---
---
INTRODUCTION:
The coming week brings the start of the meteorological season spring (it's still winter for the first three weeks of September by the astronomical way of looking at it) in the southern hemisphere. For most ski areas south of the equator the start of September heralds the start of the end of the ski season with most closed by the end of the month though perhaps a dozen from the big four ski nations in the southern hemisphere.
This year it's looking ever better for ski areas in Australia, which have had still more fresh snow this week, and also increasingly good in New Zealand where there have been some heavy snow showers too, along with stormy weather. In the Andes, it has been a mostly dry week – not a problem for areas that were already in good shape, but continuing the agony for those that still haven't really had a good snowfall all season.
It's also worth noting that the first ski areas that were scheduled to close at the end of august anyway – Lesotho's Afriski and South Africa's Tiffindell, now have done/are doing.
In Europe, we're just a few days from the start of September, also the start of the meteorological version of autumn. Last year there was heavy snowfall from September 1st on and that would be very welcome again this year as the continent's glaciers are definitely struggling from the hot summer sun, even in late August. Double-digit temperatures Celsius have again been reported above 3000 metres and some are in a very sorry state indeed. Austria's Molltal is the latest to close with all snow cover gone, but the snow has also gone from the lower half of Italy's Passo Stelvio and is down to half a metre at Hintertux and thinning fast. Zermatt/Cervinia and Saas-Fee are the only two other areas open in the Alps and all of Europe for summer skiing at present. Around half-a-dozen Austrian, French and Italian glaciers are due to open for autumn skiing in the latter half of September but they could really do with some serious snowfall up high between now and then.
---
---
INDEX:
Australia / New Zealand / Argentina / Chile / South Africa / Lesotho / Austria / France / Switzerland / Italy / Andorra / Norway/Sweden / Germany / Bulgaria / Japan / Scotland / USA / Canada / South America Weather Outlook / Southern Hemisphere / Europe Weather Outlook / North America Weather Outlook

---
---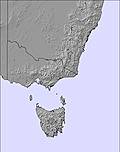 Australia's superb winter 2019 is now entering its final month for most of the country's area's (although we're expecting season extension announcements for some), and the past week has been par for the course with yet another (fifth?) multi-day snowstorm blowing in and dumping on the slopes from Monday to Thursday last week. Some areas reported more than 50cm more snowfall over the three-four days, which also brought wild and windy weather at times. Since then though it has been largely sunny with some perfect days on the pistes and off with temperatures continuing to hover around zero. Most of the country's areas remain fully open with Charlotte Pass (222/222cm) pipping Thredbo (127/218cm) at last to post the country's deepest base, just. The biggest centre, Perishes (202/202cm) has the third spot for snow depth but the top spot for trails open (around 90). The weather has turned a bit more changeable in the past few days and more snowfall is forecast as we enter September, the last month of the season, usually, for Aussie resorts, and the start of meteorological spring on Sunday.
---
---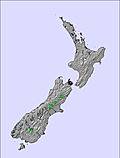 It has been another week of full-on winter conditions for most areas in New Zealand with some receiving more good snowfalls and enjoying perfect days once the storms clear, others seeing closure days as the storms and especially gale-force winds get too intense. Whakapapa (151/260cm), with the deepest base of any of the country's commercial ski centres and indeed one of the deepest bases of an open ski area anywhere in the world at present, was a case in point when it was forced to close by the gales on Saturday. Similarly, The FIS Snowboard World Cup Big Air Finals were due to get underway on Saturday at Cardrona Alpine Resort but were cancelled due to deteriorating weather forecasts with the Friday qualifier results used for the final placings instead.
---
Little or no fresh snowfall to report in Argentina over the past week. This dry weather has mixed results – for the resorts that already have a good cover like Cerro Castor (73/200cm), this has little impact with all runs open and all lifts running. However for Las Lenas (20/55cm), reporting the lowest depths of a major ski area in the country and showing a lot of greens and browns at lower elevations around the slopes it's less good – they could do with a freshen up and some of their famous powder there (the good news is they are hopefully due quite a good dump on Thursday/. Friday, all being well). Still, about two-thirds of the groomed runs are still open there anyway. Catedral (40/105cm), the continent's largest ski area, which reported 5cm of fresh snow at the weekend, falls somewhere in between with better cover than Las Lenas and almost all of its trails open.
---
Yet another fairly dry week in Chile with Nevados de Chillan (1200/200cm) in the southern half of the country still posting the best conditions by some distance with all lifts operating and almost all trails open. Portillo (60/153cm) has improving conditions but still limited terrain open and Valle Nevado (60/80cm) about two thirds open but still badly in need of a really good snowfall – but unfortunately there's still nothing really forecast there.
---
It is the final week of the 2019 ski season in South Africa with Tiffindell due to stay open until Saturday. It has been an often warm August so maintaining snow cover has been challenging but there is a patch a few hundred metres long for the most determined. Temperatures have been in the range +5 to +10C most days.
---
Afriski ended its 20-19 ski season with a bang at the weekend with its big Winterfest snow and music festival. The snow cover had in fact been thawing fast through a warmer-than-average August and only 300m (about a third) of the main runs survived with snow cover to closing day last Sunday with the terrain park and most other areas closing before then.

---
It's sad news from Austria this week as the ongoing warm weather up on the glaciers has led to the Molltal glacier closing down its summer ski and board operation. Temperatures have stayed well up above freezing and there's now bare ice – a problem that has recurred in Augusts over several seasons here. It's not looking hugely promising al the year-round Hintertux glacier either where the snow depth has dropped again, now down to just 50cm, so a repeat of last year when the first of September heralded a major snowfall across glaciers in the Alps would be very welcome.
---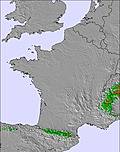 This was due to have been the final weekend of summer skiing at Les 2 Alpes but the glacier here closed more than a fortnight ago due to the warm weather. There are currently no ski areas open in France but Tignes says it hopes to open on the final weekend on September in a month.
---

High altitude glacier resorts Saas Fee (0/100cm) and Zermatt (0/200cm) remain the two centres open for skiing and boarding ion Switzerland. There's been little change in conditions (warm) and both areas have around 13-15km of trails open, with the snow in its best shape fairly early in the morning.
---

They are battling with the high temperatures in Italy too. Passo Stelvio (0/190cm) still reports all lifts open but webcam images show bare ice on the lower glacier also the grooming team is doing a good job on the upper runs with even snow cover and 6km of slopes open, just not the ones back down to the base. Temperatures were hitting 10C on the glacier at the weekend so the battle is ongoing. We're also into the penultimate week of summer skiing above Cervinia (0/200cm) where there's 15km of slopes accessible, including the area shared with Zermatt.
---
There are currently no ski areas open in Andorra or the wider Pyrenees. Winter sports will resume here next autumn.
---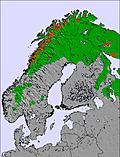 There are currently no ski areas open in Scandinavia. Two Norwegian summer ski areas that had aimed to be open through the summer have had to close early as it has been too warm. The Galdhoppigen ski area, in Norway, hopes to re-open during September and Ruka, in Finland, will open at the start of October thanks to snow-farming techniques.
---

There are currently no ski areas open in Germany, other than the country's half-dozen indoor snow centres. Outdoor winter sports will resume here next autumn.
---
There are currently believed to be no ski areas open in Bulgaria or anywhere in Eastern Europe. Winter sports will resume in the region in the autumn.
---
Japan's Gassan ski area which is open from April to July most years, giving the only lift-served outdoor snow sports in the country in June and July is believed to have now closed for 2019.
---

There are currently no ski areas open in Scotland other than the Snow Factor indoor snow centre and the country's dry slopes. Winter sports will resume in the region in the autumn.
---
---

Timberline on Mt Hood in Oregon comes to the annual reset of its season snowfall next weekend. Since September 1st last year the centre has recorded 496 inches (12.6 metres) of snowfall but it all begins again next Sunday. There has been no fresh snow here for some months now and the snowfield is looking a little rough around the edges but top to bottom coverage is still there and daily opening for the time being from 7.30am to 2 pm daily. The Palmer terrain park has closed for the season. Temperatures are currently in the mid-teens Celsius at the warmest part of the day. Elsewhere there's been a flurry of excitement as the first snow was spotted on high slopes in Colorado at the end of last week – just a few specks but a reminder that the season start here is probably less than two months away.Timberline ski area on Mt Hood in Oregon remains the only ski area open in North America at present. No fresh snowfall has been reported and temperatures are reported to be in the high teens on the slopes but the ski runs and terrain parks remain open between 7am and 2pm daily. This is believed to be the 11th consecutive months of snowsports operations. Timberline normally closes for a month or so in September/October each year, starting its annual total snowfall calculation (currently at 496 inches or 12.6 metres for 2018-19) on the first of September each year. Other ski areas in Colorado are likely to begin opening in less than 8 weeks, subject to conditions in early October.
---

There are currently no ski areas open in Canada. Outdoor winter sports will resume here next autumn – usually, ski areas in Alberta including sunshine, Lake Louise, Mt Norquay and Nakiska are amongst the first to open for the season at the very start of November. There are currently no ski areas open in Canada. Outdoor winter sports will resume here next autumn – usually, ski areas in Alberta including Sunshine, Lake Louise, Mt Norquay and Nakiska are amongst the first to open for the season at the very start of November. It's a bit early to be getting excited but Sunshine did indeed report a healthy August snowfall at the top of the slopes over the weekend as up to 3-0cm of snow was reported in Alberta and BC.

---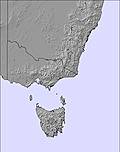 In Australia the snow just keeps coming it seems and after a fairly calm first few days of this week, another band of snowfall perhaps bringing 30-50cm more snow by the weekend and the start of spring/September is due to roll in in the latter half of this week. It's looking like yet another mixed week of weather in New Zealand with snowfall pattern a chequerboard for different days and different areas through the final days of August. Snow totals aren't too huge, varying from 10-40cm by the weekend. Currently, Thursday looks like the snowiest of the week for most places with quieter conditions to start September, but that's still a little way off to be sure. In South America, there's no real respite in sight for ski centres in Chile like Portillo and Valle Nevado that could really do with a big dump, but it looks again like it will be another week with nothing if anything falling from the skies. There is some snow forecast in places, but once again it's mostly over on the Argentinian side. Las Lenas will be pleased to hear they're in line for about a 40cm accumulation in the latter half of this week and Chapelco and Cerro Castor may get even more. The final few days of the official 2019 ski season in South Africa look like they'll mostly be staying fairly warm, although ironically it is set to cool a little as we reach the start of September and of Spring south of the equator and Tiffindell's closing day at the weekend.
---

With half-a-week to go it doesn't really look like the start of September 2019 will see quite the big dump glaciers got at the start of September last year, but the good news is there is a little fresh snow in the forecast high-up. So far though – perhaps 2-6cm, nothing more, but better than nothing.
---

Little change on the cards for Timberline's ski field on Mt Hood in Oregon this week. Daytime temperatures in the range of 10-20C and mostly sunshine with some cloudy, but dry, days.