---
Issued: 27th DECEMBER 2018
By Patrick "Snowhunter" Thorne
Our latest roundup of snow conditions around the world. Each section that follows below goes into detail country by country. Clicking the map thumbnail will take you to our dynamic snow forecast map for the latest detail (where you can also overlay live weather & reported conditions). Weather outlooks for Europe and North America can be found at the end of this roundup.
INTRODUCTION:
The New year is nearly here and for most of the world's ski areas, this busiest week of the season is looking quite promising thanks to good snowfalls in November and December.

Even ski regions that were a little late including parts of Japan and of North America on each side of the Pacific are now looking pretty good after heavy snowfall through the latter half of December. The deepest bases have passed 4.5 metres (15 feet) in the Alps and 3 metres (10 feet) in North America. Most ski areas have all, or most, of their lifts running and slopes open.

The only 'blip' in the past week has been unseasonably warm temperatures affecting many ski areas. In the most extreme cases resorts in marginal locations for skiing have had to close, or have not yet opened for the season, as rain washes away snow cover and its too warm for snowmaking. This has been reported at a few small North American ski areas and in Scotland, where three areas are open but only thanks to new all-weather snowmaking machines making snow within the unit before exposing it to the Scottish outdoors.

Overall though, the vast majority of the world's ski areas are regarding this season start as one of the best this decade.
---
INDEX:
Austria / France / Switzerland / Italy / Andorra / Norway/Sweden / Germany / Bulgaria / Scotland / Japan / USA / Canada / Europe / North America

---
---
Austrian ski areas have reported some big snowfalls in the first half of this week with some areas reporting as much as 60cm (two feet) of fresh snow in 24 hours over Christmas Eve/ Christmas Day. Even where snowfalls we not so big they were still 20-40cm in 24 hours across most of the country's ski slopes. The only damper on the festivities was that in many resorts whilst powder was falling on the mountains it was raining in resort – not very festive. With this continuing warm-in-resort but cold-up-top trend mixed with plentiful precipitation, bases are building above but not doing much in resort. Hence Solden (0/299cm) the deepest in the country or Ischgl (40/120cm) which reports the most fresh snow in the past three days – 90cm or three feet.

---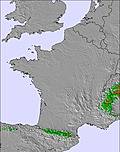 Ski areas in France saw some fresh snowfall (typically 5-15cm) around 22-24 December but not so much as further east in Austria and Switzerland and unfortunately there was also some rain in resort and at times right up to 2000 metres due to the unseasonably warm temperatures. Despite this snow depths are good, particularly at the altitude resorts such as Tignes (90/184cm) or Les Arcs (75/174cm) so resorts have been able to open all, or almost all, of their groomed ski runs, which is great news for this early in the season – especially when you consider how many struggled to open much terrain at all in December in several recent Decembers. Bonneval-sur-SArc (50/200cm) and Serre Chevalier (30/200cm) both report the deepest snow bases in the country up top at present.
---

Andermatt Sedrun (40/450cm) continues to post the world's deepest snow base, up half a metre on a week ago after another metre of snow fell there in the last seven days. Indeed Swiss resorts posted most of the 10 biggest snowfalls in Europe this week and are looking good for the new year in most cases. Belalp (5/190cm) had 93cm, (just over three feet) of fresh snow but its base snow stat illustrates a problem apparent across the Alps, including Switzerland, that not a lot of these big snowfalls are making it down to the valley so far. However, despite this bases are building on upper runs at least and are already looking very healthy for the entire winter ahead at most Swiss areas.
---

There's not been much snow in Italy over the past seven days except along the country's Western and Northern borders. The Dolomites have stayed largely snow free and here bases are low, but almost all the runs are4 open thanks to snowmaking. They're well used to it! Cortina d'Ampezzo (5/20cm – but with 75 of 120km of slopes open) is typical of the current snow stats in the region. The little Piemonte area of San Domenico di Varzo (60/395cm) in the west is still claiming the country's deepest base by some distance (and indeed the second deepest in the world at present). Madesimo (65/250cm) has the deepest base of the country's bigger, better-known areas. Bormio will be in the ski racing headline over the next 72 hours hosting World cup Downhill then Super G races on Friday and Saturday. So far conditions are looking good there for the weekend.
---
After the snowy days of early November it has been another dry week in Andorra with temperatures hovering a little above freezing in the daytime and there are no signs of any change until, hopefully, early in the New year, at present. Bases are a little thin and snowmaking reliant but there is still quite a lot of terrain open. Grandvalira (0/45cm), the biggest in the region, has the most runs reported open – 89.
---
---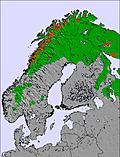 There's not been much fresh snow reported in Scandinavia over the past week, apart from in a few pockets here and there, but the larger centres in the region have been opening much more terrain. The biggest, Are (33/33cm) in Sweden for example now has more than 40 runs open (about half its capacity) despite its rather modest base so far. Salen (69/69cm) has double the base and the most reported trails open in Sweden though at 58. In Norway Bjorli (95/95cm) in the west again had the most snow reported in the past few days (17cm) whilst Trysil (45/45cm) has the most runs open in the country so far (34).
---

Germany's ski areas are fully open and most have reports 5-20cm of fresh snow in the past 72 hours. Conditions are also turning more wintery so resorts that were getting rain are now seeing snow. Zugspitze (0/160cm) the country's highest ski area has actually reported the biggest accumulation in Europe over the past week with 1.2m (four feet) of new snow. Some of its lower adjacent, jointly managed ski areas like Kreuzeck and Wank have opened recently for the holiday fortnight.
---
It has not been a snowy December in Bulgaria but recently at least it has been cold so snowmaking systems have been operating full blast and more terrain opening. Currently, most areas have 40-60% of their terrain open, typically the upper mountain of course. Bansko (15/60cm) reports 8 of 18 runs open with Pamporovo (85/100cm) the deepest snow in the country.
---

A third Scottish ski area looks set to open imminently thanks to investment in a TechnoAlpin all-weather SnowFactory snowmaking machine. Cairngorm (0/0cm) has invested in a unit double the size of the two already open at The Lecht (1/5cm) and Glencoe (0/5cm) which have each been able to open single short ski runs since the start of December with their machines. Online images show large piles of snow being built ready to spread on the slopes. There has been a little more fresh natural snowfall too but not enough to open and unfortunately, temperatures have now moved back above freezing.
---

Japan looks to be the place to be right now and into the New Year as the famous light fluffy powder keeps dumping, it's not too windy, is safely below zero and base depths are building. The best-known resort Niseko (95/210cm) has now had more than 4.3 metres of snowfall at the top (and not much less in resort) and is regularly clocking up another 10-20cm every 24 hours at present with no change on the horizon. Most of the country's other well-known areas are seeing similar great conditions and again they look set to continue as far as can be accurately forecast into the New Year.
---
---

Ski areas in the Pacific Northwest of the US in the states of Oregon, Alaska and Washington again saw the biggest snowfalls in the US and indeed all of North America, but the accumulations are down slightly on recent weeks – a metre 1.2m (4 feet) for Mt Baker (218/305cm) which is posting the deepest base on the continent, as is normal, once again. Conditions are generally good, if at times a little warm, on the western side of the country. Mammoth (889/152cm) in California is fairly typical of the region's leading resorts with all of its lifts running, most of the terrain open and 15cm (six inches) of fresh snow in the past few days. It's been less good in the east and Midwest where essentially it has been too warm meaning rain instead of snow at times and temperatures too high for snowmaking. Fortunately, most areas had built up healthy bases through November and December so have withstood so far, but a few of the more marginal resorts like the Homestead in Virginia have taken the decision to delay opening or have closed down temporarily if already open. Stowe (38/66cm), by contrast, reported 62 trails and 10 lifts open for Christmas.
---
---

Canada is a bit of a country divided with heavy snowfall still, in the west but some ski areas suffering rain in the East. The huge snowstorm that has been hitting the Pacific Coast for most of the latter half of December has now eased off although it was still Mt Washington (180/180cm) on Vancouver Island off the West Coast reporting the most snow in the country over the past week with 88cm. Whistler (0/215cm) now has the continent's deepest snowpack. In Quebec Mont St-Bruno (55/105cm) was forced to close at the weekend as warm weather and rain hit the snowpack which then froze again so make an ice rather than snow surface for skiers and boarders. Conditions at the bigger destination ski areas in the province are better.
---
---

After a snowy Christmas in the Alps, at least on higher slopes, it's looking like it will be drier until the start of next week in many areas with clear skies to enjoy the fresh powder up high.
In Austria there's little or no fresh snow forecast until New Year with temperatures climbing above freezing much of the time in many resorts but staying sub-zero on upper slopes.
The forecast is similar for France with temperatures set to climb above freezing at resort level over the weekend before dropping and with a chance of more fresh snow early next week.
There's not a whole lot of snow in the forecast for Switzerland either but actually what snow is forecast is likely to be heavier in Switzerland than in other Alpine nations with Europe's highest groomed slopes at Zermatt in line to possibly get 25cm or so of fresh cover.
Italy looks to be staying mostly dry until around New Year's Day too with little or no snow forecast except perhaps in the northern Dolomites which may see a few centimetres towards the end of the weekend.
In the Pyrenees there's no immediate sign of a change to the weather of the past fortnight with no fresh snowfall and unfortunately temperatures above freezing on the lower part of the mountains. The next signs of snow are hopefully five or six days into 2019 but these longer-range forecasts are less reliable.
For Scotland the current trend is for warming temperatures and little rain or snowfall so it seems unlikely anywhere will be able to open for the season until well into 2019, other than the short runs created using all-weather snowmaking machines.
---

Small to moderate levels of snowfall is likely in the US across the coming week with the biggest accumulations over the next 7 days (20-50cm) most likely in the northwest of the country again. In the Rockies 10-20cm is probably but little new snow is currently forecast in the east of the country.
Over the Canadian border it should be a fairly quiet week with the biggest falls expected once again on the country's Pacific Coast, but perhaps not so much as the past three weeks with 'only' 30-50cm expected for Whistler. The East Coast will see very little fresh snow until the new year.
---
There are lots of other resources on Snow-Forecast.com and in our mobile apps for finding the best snow. Check out our world snow picks page here.