---
Issued: 09th January 2019
By Patrick "Snowhunter" Thorne
Our latest roundup of snow conditions around the world. Each section that follows below goes into detail country by country. Clicking the map thumbnail will take you to our dynamic snow forecast map for the latest detail (where you can also overlay live weather & reported conditions). Weather outlooks for Europe and North America can be found at the end of this roundup.
INTRODUCTION:
Conditions are starting to change in the Alps with snowfall at last in France and on the western side of the mountains after almost a month of clear skies. It's not going to be the huge snowfalls that have continued through a second week in Austria and the Eastern Alps and Tatras look set to continue through a third.
---
INDEX:
Austria / France / Switzerland / Italy / Andorra / Norway/Sweden / Germany / Bulgaria / Scotland / Japan / USA / Canada / Europe / North America

---
---
,Austria is into its third week of heavy snowfall with some areas now moving towards four metres of snow since the storms began shortly after Christmas. As mentioned in our introduction, further heavy snow coupled with gale force winds has led some regions to increase the avalanche danger level to its highest level. But the picture in Austria is actually quite complex with some areas in the north of the country receiving the really huge falls and extremes of weather whilst others less so. St Anton (80/420cm), now posting the deepest base in the country (and second deepest in the world), had little snow for a few days although new snow storms have now blown in. The same goes for Solden (30/403cm) which is only forecast to get light showers totalling 30cm over the coming week whilst others may get 1.5 metres.

---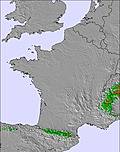 There's finally been a change in the French Alps after 3-4 weeks with little or no snowfall leading to media reports of closed or icy slopes (actually only affecting a small percentage of terrain with most people happy with on-piste conditions). There was a slight snowfall yesterday (Tuesday 8th) and this has intensified today with most of the bigger, higher resorts expecting 20-40cm by the time things clear up tomorrow which should certainly bolster conditions. Bonneval sur Arc (50/2300cm) over the back of Val d'Isere (88/185cm) has reported 7cm of fresh snow so far and has the deepest base in the country. Val d'Isere's base is the second deepest and it's had 2cm (almost an inch!) so far. Almost all of its shared terrain with Tignes (88/182cm) is open.
---

Eastern Switzerland has actually been receiving as much or more snow than Austria in many cases although the media focus is on Austria. Ski areas in Graubunden have reported up to 3 metres (10 feet) of snow in the last 7 days; more than anywhere else. Elms (60-180cm), in Eastern Switzerland, has had some of the snowfall recently reporting 90cm in the last three days. The biggest fall though was 308cm (10.3 feet) since this time last week posted by Grüsch-Danusa (-/150cm) in Graubunden. At the same time, the area covered by the snowfall which had remain fixed on the fringes of eastern Switzerland has shifted over the past 48 hours to now cover much of the country. As a result Andermatt (60/480cm), which has had 30cm of snow, has increased its €˜deepest depth in the world' number which it has held for most of this season to nearer the 5 metres mark. So far snow in the west of Switzerland is in the 10-40cm bracket so much less than in the east still.
---

Conditions remain fairly stable as they have been for a month now in Italy, which may be a relief after the autumn storms that hit the north of the country. This is particularly the case as thanks to early season snow and a mighty snowmaking arsenal most Italian areas are fully open, or almost so. It's just hard to find any powder. There have been a few centimetres of snow in recent days in the Alps to the west, along the northern border and in South Tyrol, but nothing much. Of the major resorts, Madesimo (45/250cm) continues to report the deepest base. It's had 3cm (an inch) of snow in the past 24 hours; the most for a while!
---
Andorra's ski areas have not had any real snowfall for about a month now and the slopes could really do with some fresh cover. However, the resorts are doing a good job with what they have: a healthy base on higher slopes from November and early December snowfalls, topped up with machine-made snow and generally sub-zero temperatures. So there's little change on the snow depth or trails open stats from a week ago. The biggest, Grandvalira (0/45cm), has 80 runs open now compared to 89 over New Year.
---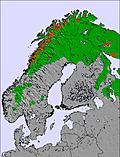 A less snowy week than the last in Scandinavia but it has still kept falling in some areas although the biggest accumulations in recent days have been around 10-20cm. Little Haglebu (130/130cm) in Eastern Norway is now posting the region's deepest base, with Voss (30/30cm) in the west of the country one of the biggest recent accumulations of 12cm since Sunday, but snow levels here are still well down in its usual 'powder Mecca' status and about half of its groomed ruins are open. Sweden's Hovfjallet (50/50cm) has reported one of the biggest snowfalls there (20cm in the past 72 hours) and has one of the country's deepest bases. Of the bigger resorts, Salen (35/83cm) has the most runs reported open: 65.
---

Snowfall has intensified in Germany over the past week with many ski areas reporting 40-80cm of new snow in the past 72 hours alone, some as much as a metre. As in other parts of the Eastern Alps, the volumes of snow has caused some areas to close for periods whilst access is cleared and slopes made safe. The Zugspitze glacier (0/290cm), which has had 70cm of snowfall since the weekend, continues to post the deepest snow in the country but others are now closing fast. They include the currently-closed Hochschwarzeck (180/270cm) area in Oberbayern which has had 90cm of snowfall since Sunday and bigger Reit im Winkl (75/260cm) which has had 80cm of fresh snow and is almost fully open (42 of 44km of runs).
---
Bulgarian ski areas have seen some good snowfall over the past week, particularly at the weekend, which has had a transformative effect on conditions there. Borovets (130/150cm) has the deepest snow in the country at present whilst Pamporovo (120/130cm) reports all its runs open. There's now top to bottom snow cover at the largest centre: Bansko (20/90cm).
---
---

There's been the occasional dusting of snow on Scottish slopes over the past week as temperatures have got cooler and Cairngorm (0/20cm) has fired up their new snowmaking fan guns as well as their all-weather SnowFactory snowmaking machines but the slopes are generally green and brown still whilst a proper snowstorm, to get the season started, is still awaited. Glencoe (0/20cm) and The Lecht (0/20cm) also have small areas of snow available made with their own all-weather snowmaking machines.
---

It's continuing to snow in Japan with Niseko (130/240cm) passing the "five metres of snowfall so far this season" tally with another 89cm of snow in the past 7 days taking it to 531cm snowfall-to-date. As usual, the snow is falling lightly and almost continuously adding 10-15cm a day most days and it's a similar picture at most Japanese areas at present.
---
---

There have been some big snowfalls in the western US since the weekend and compared to the past few weeks the biggest recipients of the white stuff have moved further south with some resorts in California as well as Utah reporting a metre of snowfall in 72 hours. The storms have delivered snow over a wider area from New Mexico to Wyoming. However, most areas have seen at least 30-60cm (12-12 inches) of snow. Big winners included Squaw Valley (137/203cm) with 80cm of fresh snow but Mt Baker (277/363cm), to the north, still has the country's deepest base. On the eastern side of the country there's a continuing problem with unseasonably warm weather and ski areas in states like Massachusetts and West Virginia have been struggling to stay open and in some cases have closed temporarily. Further north in the better-known ski states like Vermont and Maine this is less of an issue and they still have most runs open.
---
---

There have been more significant snowfalls in Western Canada, but the biggest falls for some time have been on the east in Quebec and Ontario. Here Le Massif (109/109cm) has had 19cm in the past 24 hours and Bromont (96/96cm) 25cm. Over in the west, North America's largest ski area at Whistler Blackcomb (-/255cm) is almost fully open for the first time this season and boasting the country's second deepest base (behind Mt Seymour 155/270cm) after plenty more fresh snowfall there.
---

There's no real sign of a let-up in the ongoing snowfall in Austria and the Eastern Alps as we move into the third week. The only real change is a continuing widening of the area getting the snow with more snow forecast in the Western Alps too, but not so much. 7-day forecasts point to further sizable snowfalls in Austria and the Eastern Alps (including Southern Germany and Eastern Switzerland) with some resorts that have already had 3 metres of snow since Christmas likely to see at least another metre.
More generally, the accumulations will be more like 20-60cm for most areas although some will see as much as 80-90cm. The rest of this week is currently looking likely to see the most intense snowfall with lighter snow over the weekend and into next week.
Further west the snowfall looks to be lighter, more in the 10-30cm bracket for most areas in France and western Switzerland but with regular snowfalls. Some areas such as higher parts of the Chamonix Valley may see as much as 50cm of snow. Not much snow in the forecast for Italy with the biggest accumulations (up to 30cm) on the western side around Monterosa and the Aosta Valley and also the northern border in the eastern Alps where some resorts will again catch the edge of the deluge to the north in Austria and Slovakia. In the Pyrenees, the lack of fresh snowfall is being felt about the hardest of Europe's major ski regions but there is some sign of an end to the month-long dry spell with at least some snow forecast early next week.
For Scotland, there are finally signs of some potentially significant snowfall, (especially in the west Glencoe and Nevis Range) at the start of next week. It's still a way off but 30cm accumulations are currently forecast in the first few days of the week.
---

It currently looks like a fairly quiet week ahead in the US for snowfall with most areas only expecting 5 – 20cm on both east and west sides of the country although some in California may get as much as another 30cm (a foot). Nothing really in the forecast for Colorado or Utah in the coming week. In Canada, it's a moderately snowy week ahead on both east and west sides of the country. Around 10 – 30cm is forecast for both but on the west side of the country resorts like Whistler may see as much as another 70cm.
---