World Snow Overview
We've created this page to help you find the best snow conditions. It combines past, present and future data sources from around Snow-Forecast.com and updates regularly. The Snow Roundup page is updated on Mondays and Thursdays for all major ski resorts. Live Eyeball snow updates are shown in real time when submitted via twitter by our global network of reporters. Resort Picks lists ski resorts from around the world where new snow is forecast, powder is reported and latest snow depths.

SNOW ALERT

INTRODUCTION There has been some glorious sunny weather in Europe over the last couple of days, allowing for some great end of season skiing. The majority of open resorts are in France, with only a handful scattered around Italy, Switzerland in Austria. Glacial resorts are the best option at the moment, with Tignes, Hintertux, Cervinia and Zermatt all offering good riding conditions.
AUSTRIA The vast majority of our featured Austrian resorts are now closed for the season. Glacial resorts such as Hintertux (165/395cm) offer some of the best skiing at present, where the snow up high was holding well on Thursday 19th April. Lower down, the slopes at the likes of Ischgl (0/130cm) have really deteriorated in the strong sun. The weather is expected to stay bright and sunny right through Friday. Saturday and Sunday may see a change, with clouds and storms predicted for many resorts.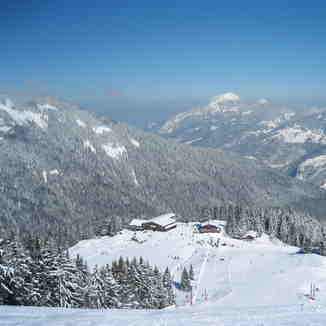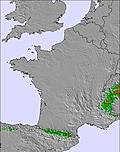 FRANCE All across our featured French resorts, there is a common trend: fantastic sunny weather so suntan lotion is a must. With all the sun it does certainly mean spring conditions, with the lower slopes deteriorating in the afternoon, so the best advice is to stick to the upper slopes, where in most resorts there is still good on-piste skiingRemarkably for this time of year, all the lifts in La Plagne (205cm/395cm), and in neighbouring resorts were open, as with there being so much snow this season the conditions were still great. There is a downside, with temperatures potentially getting to as warm as +20C. The rest of the week and heading into the weekend, should see similar sunny weather, with maybe the odd cloud appearing.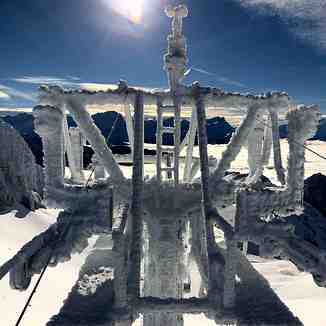 SWITZERLAND With most Swiss resorts now closed for the season, look to likes of Zermatt (10/350cm), Verbier (90/345cm) or Nendaz (20/370cm) for the best conditions at present. Thursday 19th April saw the continuation of sunny and warm weather across the county, leading to spring skiing conditions on piste. Temperatures hit as high as +20C at Adelbdoen, meaning sun tan lotion was a must.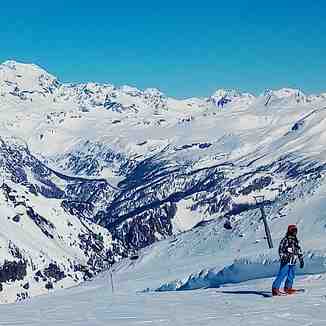 ITALY There remain a limited number of resorts operational, many of which are only operating a small fraction of their full lift and slope capacity. In the Dolomites, Kronplatz (10/70cm) was the sole resort running on the 19th April, with 4 lifts serving the slopes, though the conditions of the resort runs were underwhelming to say the least Cervinia (50/435cm) on the other hand continued to provide superb late season skiing around the Italian/Swiss border. Thursday saw the continuation of the last few days,' sunny weather, which is expected to prevail through Friday too. The weekend is likely to bring a change, with clouds rain possible.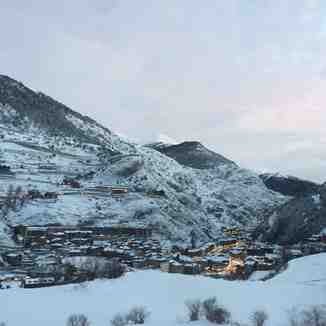 ANDORRA Arcalis, Vallnord (170/290cm) continued to offer enjoyable late season skiing conditions under sunny skies. All of or other featured Andorran resorts are now closed for the season.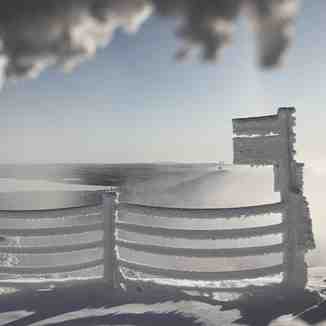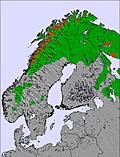 SCANDINAVIA An overcast day in Finland saw some good skiing at the likes of Levi (70cm) and Yllas (100cm). Spring was apparent across Norway, with soft piste conditions at our featured resorts. Salen (95cm) and Are (85cm) in Sweden have seen decreasing base depths, but there is still plenty of lift accessed skiing available. The latter may see up to 3cm of now snow on Saturday 21st April.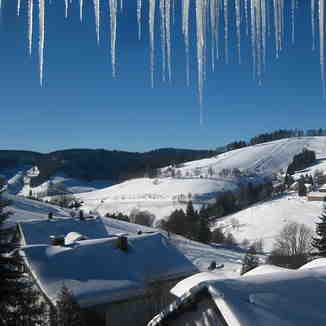 GERMANY The sole featured German resort still open is Oberstdorf (0cm/190cm). There is limited skiing with only 5/48 spinning. Spring conditions were certainly visible with more and more snow melting and temperatures potentially reaching +12C.

EASTERN EUROPE It was surprisingly very grey and cloudy in Sochi- Rosa Khutor (0cm/324cm), with the possibility for snow later in evening of Thursday 19th April. Forecasts suggest that there will be as much as 22cm of fresh snow on Friday, which will mean improved conditions for the weekend, and enhance the limited late season skiing.

SCOTLAND It has been a great season for Scottish ski resorts, but it seems likely that this may be the last few days of snow sports. Cairngorm (5/30cm) was closed for the day due to flooding, and it remains to be seen whether it will reopen. Nearby, The Lecht and Glenshee are closed for the season. Nevis Range (70/150cm) is offering snowsports from Thursday to Sunday, whilst Glencoe (115/235cm) is still open seven days a week with spring conditions across the mountain.

USA There was still some good late season skiing amongst our featured US resorts that are still open, with a few recording fantastic fresh snowfall for this time of year. Snowbird (277cm) noted as much as 33cm of fresh snow on Wednesday 18th April, which has provided very fresh conditions both on and off piste. Winter Park (203cm/213cm) too recorded around 20cm on the same date. Arapahoe Basin (165cm) was experiencing great skiing conditions with 8cm of fresh, accompanied by marvellous sunny weather.

CANADA There has been fresh snow in our featured Canadian resorts, allowing for great late season skiing. Mont Sainte Anne (67cm/79cm) recorded as much as 15cm overnight, and with favourable temperatures, hopefully the fresh conditions will last till the weekend. Lake Louise (189cm/260cm) and Sunshine Village (230cm) both noted dustings of fresh snowfall with 5cm and 3cm respectively. There is more snow forecast over the next few days; Whistler (318cm) is expected as much as 15cm by Sunday morning.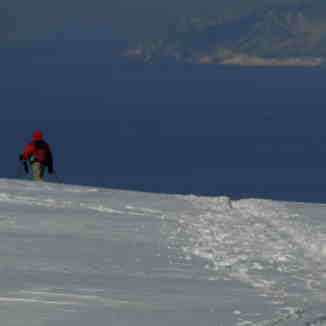 JAPAN Temperatures could reach as high as +20C in Hakuba (0/215cm) on Thursday 19th April, whilst it was another fine and sunny day at Niseko (110/410cm) too. Spring conditions are evident across both resorts, with lower slopes at Hakuba now closed for the season.slopes at Hakuba now closed for the season.