World Snow Overview
We've created this page to help you find the best snow conditions. It combines past, present and future data sources from around Snow-Forecast.com and updates regularly. The Snow Roundup page is updated on Mondays and Thursdays for all major ski resorts. Live Eyeball snow updates are shown in real time when submitted via twitter by our global network of reporters. Resort Picks lists ski resorts from around the world where new snow is forecast, powder is reported and latest snow depths.
SNOW NEWS UPDATED 13 AUG 2019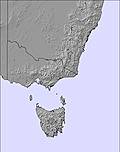 INTRODUCTION It has been a snowy week for Australia and New Zealand with both countries seeing some big accumulations that has transformed conditions over the past seven days.
SOUTHERN HEMISPHERE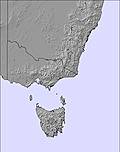 AUSTRALIA It has been quite a week for snowfall in Australia with storm totals from the past week exceeding even the most optimistic projections. Up to 95cm of snowfall has been predicted but Thredbo (127/218cm) had almost half as much again with 140cm (almost 5ft) of fresh snow. It continues to have the country's deepest base. Other Aussie areas were similarly (if not quite so much) dumped on with the result that most are now fully open. Perisher (127/127cm) declared Monday the "day of the decade" after the snowfall and at times strong winds eased leaving fairly perfect powder conditions. The snowy weather wasn't confined to Australia's ski slopes with images and video 'going viral' of kangaroos bouncing over snow and some lowland areas seeing snowfall for the first time in more than 30 years. The unusually snowy and sometimes windy weather was due to an 'Antarctic vortex' which formed off the coast of Australia's southern island state of Tasmania.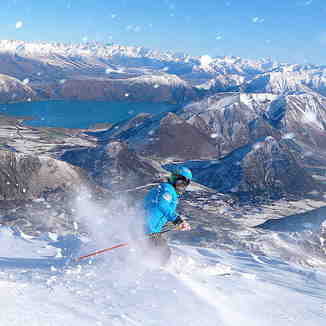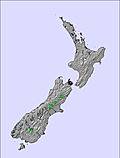 NEW ZEALAND It's definitely been the snowiest weekend of the winter so far for many New Zealand ski areas. Temple Basin (85/240cm) reported more than 60cm (2ft) of snow and some lift damage from an avalanche, which they hoped to repair quickly. Meanwhile, Fairlie's Fox Peak Ski Area (65/130cm) was finally able to open for the 2019 season on Sunday after receiving 18cm of snow in the latest wintry front to hit South Canterbury. It's believed to be the last ski area in the Southern Hemisphere to open for winter 2019 (although some in Chile have already closed due to poor conditions there). The snow has given a boost to areas across the country and bigger resorts like Treble Cone (105/119cm) that had been struggling to open much of its terrain have reported great conditions and more runs now skiable. The snowfall has been accompanied by stormy weathers at times though, leading to slope closures and access issues at some centres, but only for a day or so.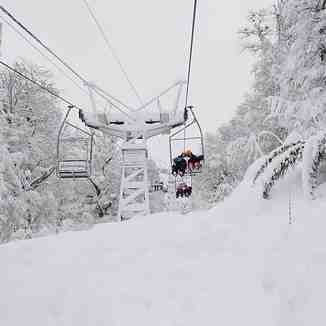 ARGENTINA There's been plenty more fresh snow on Argentinian slopes since the weekend and most resorts in the country are operating at capacity as one of the best seasons here for several years continues to progress well. Cerro Castor (85/205cm) has some of the best conditions and another 10cm of fresh snow plus the country's deepest base. It's looking good at Catedral (409/110cm) too with another 5cm of fresh on the slopes of South America's largest ski area by uplift capacity.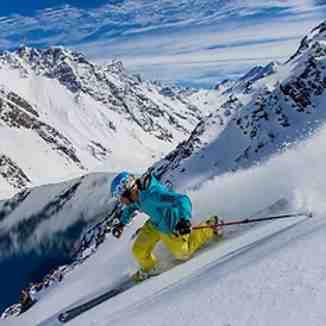 CHILE It's been one of the snowiest weeks of the season so far in Chile; good news after several of the country's smaller areas announced last week that they were going to give up on opening this season for lack of snow and the Swiss women's ski team pulled out of planned training there. Nevados de Chillan (100/180cm) in the south of the country has the deepest base and has, in contrast to areas further north, had a pretty good and snowy winter 2019. It reports another 20cm of snow in the past 72 hours. But resorts that had been a little short on the natural stuff like Portillo (60/139cm) also got 24cm since Saturday and the biggest fall, 35cm in the last 72 hours, was at Villarrica (0/160cm).

SOUTH AFRICA We are into the final few weeks of the ski season in Southern Africa and temperatures look to be gradually rising as you'd expect at the end of winter and there's been no fresh snowfall in the last seven days. However, Tiffindell's snow-making efforts mean there's still a good snow area open for the final days of the 2019 snow season in South Africa.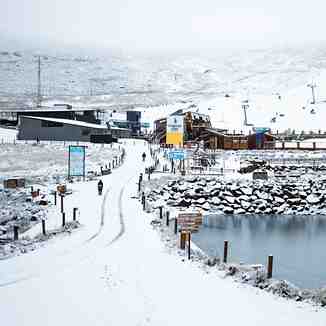 LESOTHO The ski season is winding down in Lesotho too where Afriski is into its last few weeks of winter 2019 but maintaining top-to-bottom snow cover thanks to its snow-making efforts despite warming temperatures and lack of any fresh snow for a few weeks now. It's looking like it will make it through to the end of its season later this month though.
NORTHERN HEMISPHERE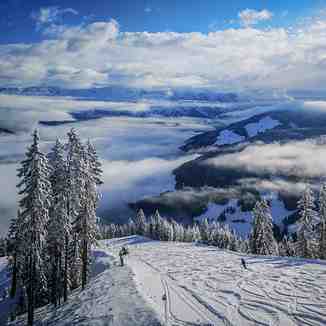 AUSTRIA The two glacier areas currently open in Austria are not reporting much change compared to a week ago, but their base depths have fallen again under the warm August sun. The Hintertux glacier (0/95cm) still has one of the largest areas open in the Northern Hemisphere with 20km of runs. The Molltal Glacier (0/110cm) has recorded the bigger drop in its base depth from a week ago, 3km of runs remain open there.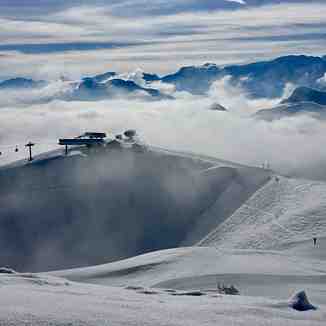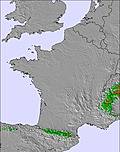 FRANCE The 2019 ski season in France is over as Les Deux Alpes, which had originally hoped to offer snow-sports to the last weekend of August, decided to close its summer snow slopes early. The last day of operations was last Thursday, August 8th. This follows the move by Tignes which ended its summer opening a week earlier than planned in late July. Les Deux Alps reports temperatures on the glacier are getting into double figures above freezing daily and that the 140cm remaining as a base is too soft. The autumn season in France is due to resume at the end of September at Tignes.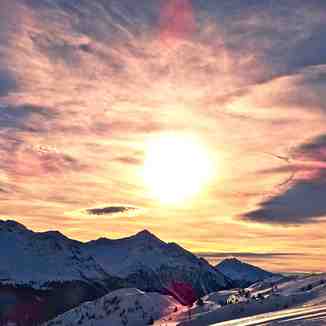 SWITZERLAND Saas Fee (0/100cm) and Zermatt (0/200cm) remain the two areas open in Switzerland with little change in conditions from a week ago and temperatures currently in the range of -5 to +5 Celcius. Saas Fee was actually closed on Monday this week due to bad weather; however, on the whole, it's classic summer skiing with the lifts running from 7am and the best conditions early to mid-morning, before it gets too warm.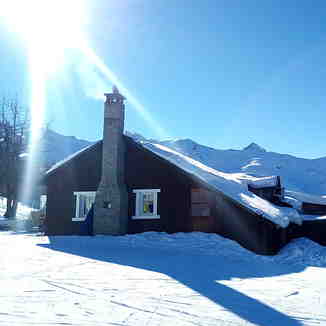 ITALY It's a similar picture for Italy with no real change on a week ago for the two open areas: Cervinia (0/100cm) and Passo Stelvio (150/350cm). The latter reports the deepest snow depth by some distance of the six open areas in Europe, and there were a few centimetres of fresh snow here at the start of August; however, it should be noted that it has been posting the same reported depth for several months now, with no change despite above zero temps for the last two months since opening for its 2019 season in early June. Cervinia, which is due to be open through to September, was closed on Monday due to poor weather conditions.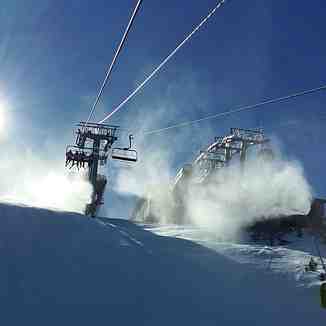 ANDORRA There are currently no ski areas open in Andorra or the wider Pyrenees. Winter sports will resume here next autumn.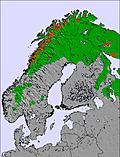 NORWAY/SWEDEN There are currently no ski areas open in Scandinavia. Two Norwegian summer ski areas that had aimed to be open through the summer have had to close early as it has been too warm. The Galdhoppigen ski area, in Norway, hopes to re-open during September and Ruka, in Finland, will open at the start of October thanks to snow-farming techniques.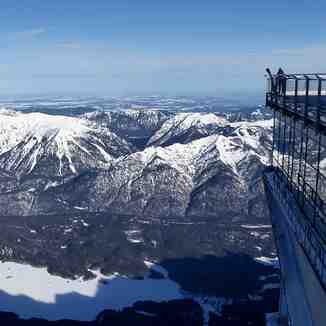 GERMANY There are currently no ski areas open in Germany, other than the country's half-dozen indoor snow centres. Outdoor winter sports will resume here next autumn.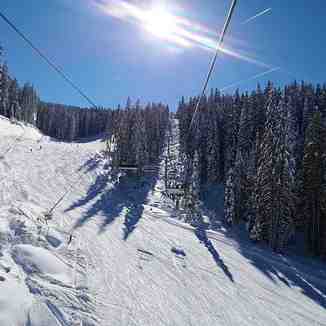 BULGARIA There are currently believed to be no ski areas open in Bulgaria or anywhere in Eastern Europe. Winter sports will resume in the region in the autumn.

SCOTLAND There are currently no ski areas open in Scotland other than the Snow Factor indoor snow centre and the country's dry slopes. Winter sports will resume in the region in the autumn.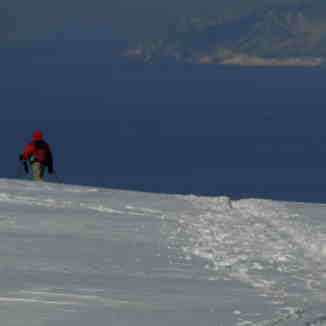 JAPAN It remains unclear whether the small snowfield open for skiing and boarding at Gassan is still open for snow-sports or not. The centre is still publishing daily weather reports but is not responding to queries as to whether it's still possible to ski. The ski season was expected to run to late July and the last snow report (saying there was still 150cm of snow depth remaining from the 10 metres in April) was published on Saturday, so we're assuming not.

USA The sole remaining ski area open in North America, Timberline Lodge on Mt Hood in Oregon, has moved into 'summer' mountain biking mode this week, but reports skiing and snowboarding are still available daily on their permanent snowfield from 7:30am - 2pm. It has turned cooler and rainier in recent days with temperatures only in the 40s Fahrenheit (around 10C).

CANADA There are currently no ski areas open in Canada. Outdoor winter sports will resume here next autumn. Usually, ski areas in Alberta including Sunshine, Lake Louise, Mt Norquay and Nakiska are amongst the first to open for the season at the very start of November.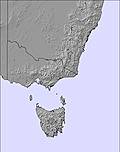 SOUTHERN HEMISPHERE WEATHER OUTLOOK After the huge snowfalls over the past week it's dry and sunny on Australian ski slopes giving great conditions with the deep fresh snow. Temperatures are hanging around a few degrees above zero so the snow should stay in good shape. The next snowfall is expected at the weekend but it's unclear as yet how much there'll be; current Sat-Sun estimates are 5-10cm. In New Zealand too it's looking like less snowfall through the week but more coming at the weekend. Current projections are for much more significant snow even in NZ at the weekend than Australia and several feet (60cm+) of new snow may be deposited, similar to what happened this past weekend. There may be some snow flurries through the week here too. In Southern Africa temperatures look like they'll climb towards the high single figures above zero by the weekend as we enter the last week of the season at the region's ski area. No snow forecast there at present. A mixed picture in the Andes with not much snow in the forecast but a few areas in both Argentina and Chile seeing the potential to receive 20-40cm snowfalls through the week whilst most will get very little fresh snow at all.

EUROPEAN WEATHER OUTLOOK It looks like a mixture of sunshine and showers for the week ahead in the Alps with temperatures ranging from -5C to +10C up above 3,000m on the glaciers and 15-20 degrees warmer down in the valleys. It's possible some of the precipitation might fall as light snow up high but overall it looks like the snow depth will decline again rather than increase over the next seven days.

NORTH AMERICAN WEATHER OUTLOOK No major changes in the forecast for Oregon where the last still-open ski area of North America's 18-19 ski season soldiers on. It should be getting gradually warmer and drier on Mt Hood, however, after the current cool, wet spell.