World Snow Overview
We've created this page to help you find the best snow conditions. It combines past, present and future data sources from around Snow-Forecast.com and updates regularly. The Snow Roundup page is updated on Mondays and Thursdays for all major ski resorts. Live Eyeball snow updates are shown in real time when submitted via twitter by our global network of reporters. Resort Picks lists ski resorts from around the world where new snow is forecast, powder is reported and latest snow depths.
SNOW NEWS UPDATED 20 JANUARY 2022

INTRODUCTION Quite a settled week in much of the skiing world with little or no snowfall reported over the last seven days in much of Europe and much smaller snowfalls on the whole in North America than were seen over Christmas and into the start of the New Year. That said smaller falls in some areas have added up to several feet more snow, particularly up in Canada. Some of the heaviest falls have again been reported in Japan where several areas have now had well over six metres (20 feet) of snowfall so far this season and are reporting some of the world's deepest snow depths, it's a pity the country's borders remain closed. The pandemic and particularly the omicron surge continues to be a global concern but so far all resorts are staying open, only Kazakhstan reported its centres closed for a few days at the end of last week as the country's political unrest split over into violence. They've since re-opened.
EUROPE INTRO The overriding weather feature this week has been sunshine, wall-to-wall sunshine in fact for getting on for a fortnight now across much of the continent. Fortunately, most resorts already had enough cover to open most of their runs and equally fortunately it has stayed fairly cold and generally below freezing on the ski slopes. The areas suffering are smaller, low lying centres which hadn't had enough early season-snow down at their elevations and aren't now seeing any fresh snowfall to help build a base. The big, higher, destination resorts are, however, fully open, or nearly so. Of the more marginal areas Scotland's ski centres have been set back by warm weather there but Portugal's sole ski area has managed to open for the season with a thin base.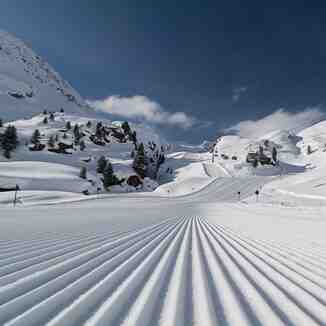 AUSTRIA REPORT There's been no end to the stunning, sunny conditions across Austria that has reigned for the past ten days or so. Fortunately, temperatures have stayed fairly low, on the whole, just getting above freezing at lower elevations in the afternoons, But, overall, it's great conditions on the groomed runs, with almost everything opening. The lack of much snowfall for a month now though has left the off-piste terrain rather tired, and lower slope bases in need of bolstering. The Skiwelt (65/95cm / 26/38"), Arlberg (80/175cm / 32/70"), Ischgl (20/70cm / 8/28") and Saalbach Hinterglemm (30/85cm / 12/34") ski areas all report at least 200km (125 miles) of slopes open. The Kaunertal and Pitztal glaciers are the ones posting a 2m+ (80") base.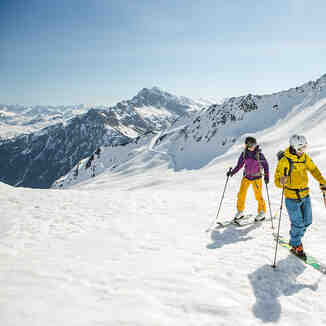 AUSTRIA FORECAST The forecast has switched around in the past few days from continuing sunny weather to a return to something snowier to end the week. Most Austrian areas are now expected to receive light to moderate snowfall from Thursday and into the weekend.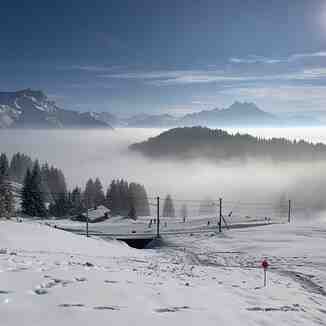 SWITZERLAND REPORT It was Switzerland's turn to be in the forefront of the Alpine World Cup Ski Racing calendar over the past week with the Lauberhorn meeting at Wengen (20/75cm / 8/30") extended over four days. TV viewers worldwide witnessed dreamlike conditions of clear blue skies, full sunshine and pristine white slopes. The meeting started with a GS race twice rescheduled due to first too much snowfall in Lake Louise, then unfavourable weather in Italy. In Switzerland though, things were perfect. The country's slopes could definitely do with more snowfall. Resorts like Andermatt (53/210cm / 21/84") and Engelberg (20/260cm / 8/104") would normally be locked in battle by now posting 4 or 5-metre bases, trying to record Europe's deepest and that seems a way off. But despite the lack of snow depth at lower elevations and the fact there's little fresh left off the groomers for freeriders, most Swiss areas have 70-90% of their terrain open.

SWITZERLAND FORECAST The non-stop sunshine does look to be coming to an end in the latter half of this week for most Swiss areas. Temperatures should remain cold on higher slopes but a front is expected to bring a weak snow front in the latter half of this week with clearer skies following behind at the weekend.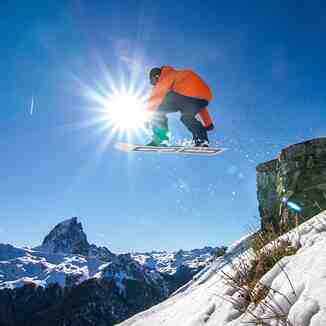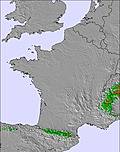 FRANCE REPORT There's hardly been a flake of snow in France over the last seven days either. Here too it has been almost non-stop sunshine in the daytime almost everywhere, temperatures cold in the mountains, cool in the valleys and not too windy most of the time. Perfect conditions on the groomed runs, needing a refresh off-piste. So little change on a week ago with the 3 Valleys (135/185cm / 54/74") posting more than 95% of its 600km of slopes open, the most in the world. The deepest snow in the country, and in Europe, is down in the Pyrenees at Porté Puymorens (110/300cm /44/120") with Bonneval sur Arc (120/250cm / 48/100") posting the deepest base in the French Alps.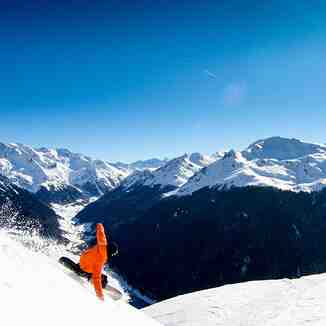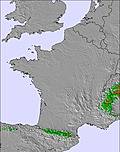 FRANCE FORECAST The sunny weather of the past week or so appears to be coming to an end, or at least seeing a break, with a front expected to bring light snowfall on Thursday/Friday before skies clear again for the week. Temperatures remaining well below freezing on the upper mountain, a few degrees above in the daytime down in the valleys.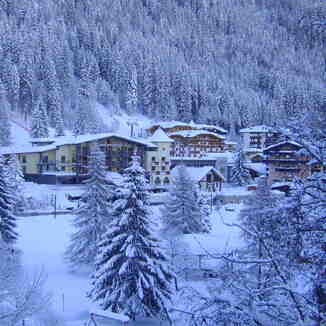 ITALY REPORT Italy too has had another sunny week, with glorious on-piste conditions but very little powder to be found anywhere now. The country has also brought in new rules meaning only vaccinated people can ski there at present. Across the country almost all ski areas are open and most have 80-90% of their slopes skiable. Dolomiti Superski, the country's biggest, unsurprisingly has the most terrain open. Of the bigger areas, the Via Lattea (Milky Way)(20/40cm / 8/16") has the thinnest reported base and the lowest percentage of its terrain open, just over 50%. But that still equates to over 205km (127 miles) of runs open, enough for most skiers. The deepest base in the country, around two metres/7 feet, is in the Trentino region.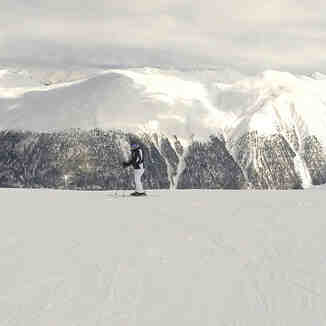 ITALY FORECAST Currently looking like it should stay cold and sunny in the Dolomites through the remainder of this week and into the weekend. Further north, however, the clouds will roll in with light to moderate snowfall expected to end the week.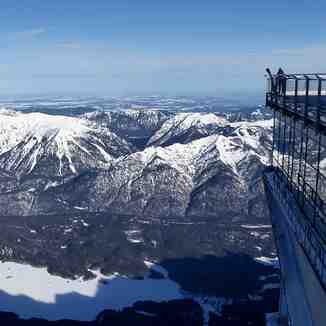 GERMANY REPORT A much-improved picture on a week ago in Germany with dozens more small areas that hadn't managed to open much (or at all) for the season over the first months managing to do so in the past seven days, joining the majority of the country's larger centres that already had. That seems to be as the high pressure dominating in the Alps has broken down more over Germany allowing some snow showers to start the week, and cold temperatures for snowmaking too. The highest and longest open this season ski slopes on the Zugspitze (115/145 cm / 46/58") have the deepest snowpack, Reit im Winkl (30.90cm / 12/36") the most terrain open (40km/25 miles).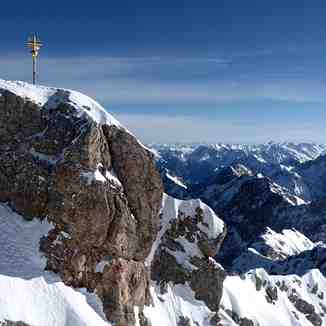 GERMANY FORECAST A very promising snow forecast for the coming week. After light snow showers at the start of this week more sustained, heavy snowfall is expected over the end of this week and into this weekend bringing 50cm (20") plus to higher slopes. Temperatures remain below freezing day and night at the main ski areas, potentially getting down to -20C on high slopes at night.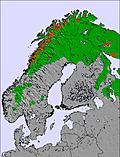 SCANDINAVIA REPORT A real mixed bag of weather across Scandinavia with some western Norwegian ski areas seeing some of the best snowfalls in Europe over the last seven days, but others seeing freezing rain create an ice coating on top of the slopes leading to closures. Slopes were also closed by extreme weather including gale force winds at times. The region's largest ski area, à re (40/77cm / 16/31") in Sweden has the most terrain open, 66km (41 miles) or about 75% of its potential terrain. The deepest snow accumulations are being reported by ski areas in the north of Sweden, topped by Tärnaby (40/120cm / 16/48").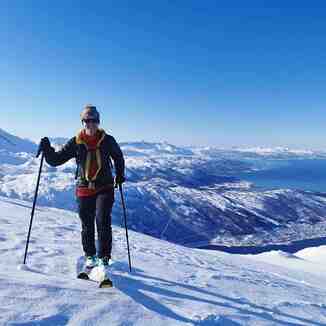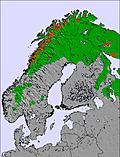 SCANDINAVIA FORECAST Staying below freezing in most areas, although not by a lot. There's sunshine forecast for some but snow expected up in Lapland and other areas of northern and western Norway and northern Sweden, albeit fairly light accumulations.

SCOTLAND REPORT Not a good week in the Scottish mountains with temperatures 5-10 degrees above freezing wiping out much of the snow cover that had built up since the last prolonged warm spell in mid-December wiped out much of the initial covering. Despite that most of the five centres are soldiering on and have still got small snow areas for beginners or 'snow fun' open, maintained by their all-weather snowmaking machines, while they await a drop in temperatures.

SCOTLAND FORECAST Unfortunately, there's no sign of any major change in the weather or significant snow showers for Scottish hills. It is looking a little cooler than the last week, which should mean the snow made by all-weather machines won't thaw too fast and overnight lows at altitude should be getting back down to freezing. So the movement is gradually back in the right direction.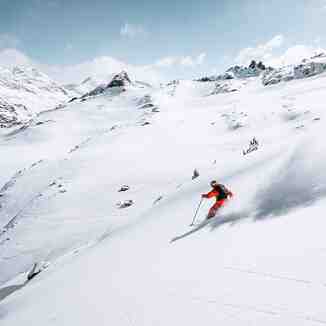 SPAIN / ANDORRA REPORT A sunny week in the Pyrenees with skiers and boarders enjoying generally superb conditions on the groomed slopes. Base depths remain the best in Europe thanks to the snowfall in the first half of December. Baqueira Beret (175/275cm / 70/110") in Spain and Andorra's Grandvalira (90/170cm / 36/68") both have over 160km (100 miles) of slopes open. But most ski areas in the region are fully open, or almost so.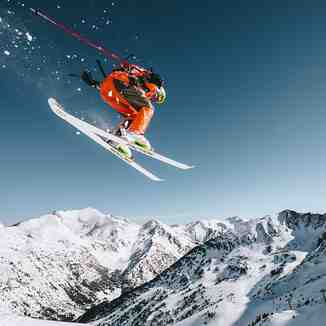 SPAIN / ANDORRA FORECAST It has been non-stop sunshine in the Pyrenees and there's no change in the forecast for the coming week. Temperatures should stay below freezing on most ski slopes, just creeping a few degrees into positive numbers on upper runs.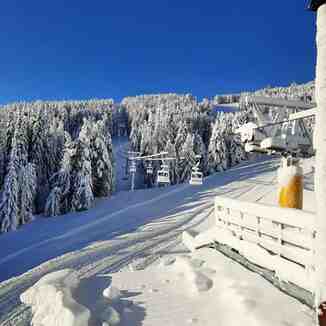 BULGARIA / ROMANIA REPORT There was some fresh snowfall in Bulgaria towards the middle of last week but it has been largely sunny and dry since. Temperatures have been at or below freezing though so basically most areas have been reporting fairly glorious conditions here too. Pamporovo (70/130cm / 28/52") is reporting the deepest snow in the region with Bansko (10/100cm / 4/40") the largest amount of terrain open, with more than 95% of its runs open including the region's longest back down to the village from the slopes.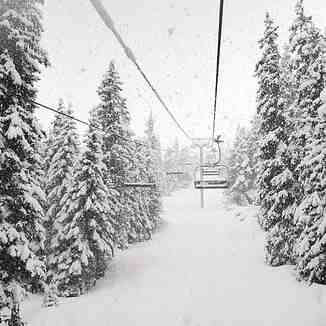 BULGARIA / ROMANIA FORECAST The current cold and sunny conditions should continue for the next few days but snowfall is forecast from Friday and into the weekend for Bulgarian and Romanian slopes.

CZECH REPUBLIC / SLOVAKIA REPORT The weather in the mountains of northern mainland Europe seems to have been caught between the block of high pressure with non-stop sunshine over the Alps to the south and more unsettled weather to the north. This has resulted in sunny days over the end of last year and the weekend for most but then a change to more unsettled weather and fresh snowfall to start this week, with some areas reporting 15-30cm (6-12") accumulations. Jasna (40/80cm / 16/32") has the most terrain open in the region with 40km (25 miles) of runs, about 90% of its potential. It's also posting the deepest base.
CZECH REPUBLIC / SLOVAKIA FORECAST The unsettled weather looks set to continue with snow showers throughout the remainder of the week. These look like they should bring moderate to significant accumulations by the weekend, perhaps 30cm (12") for some, and increasing in intensity up to Friday/Saturday. Temperatures remain sub-zero Celcius.

USA / Canada

NORTH AMERICA INTRO It has been a fairly dry and rather warm week for much of western North America after the turbulent end to 2021 and the first week of this year. It has kept snowing in the north, however, primarily in Canada, where resorts are showing their base numbers moving in the right direction, even if the more recent dumps have not been huge. California continues to post the continent's deepest snow though at nearly 16 feet (4m). The big snow news has come in the opposite corner of the continent to usual though with a major storm hitting the eastern third of the continent, and hitting more southerly states like Georgia hardest. Lots of rain but also snow, with some areas seeing over a foot (30cm) falling.

ROCKIES REPORT As expected it has been a predominantly dry week in the Rockies, with plenty of sunshine. Upper slope temperatures have stayed low but down at resort level it has been warmer than ski areas would like, getting five to ten degrees above freezing in some areas. Despite this resorts have been opening more terrain as conditions have stabilised after all the stormy weather post-Christmas and at the start of the year. Colorado's Wolf Creek (82/92" / 205/230cm) continues to post the deepest base in the US Rockies and remains fully open.
ROCKIES FORECAST Still rather warm at lower elevations and mostly dry for the remainder of the week. A front should bring some snow showers into the area later in the week but it looks like only light snowfall at present.

USA WEST REPORT Another week without the dramatic snowfalls of the Christmas and new year period in the West and, thankfully for the ski areas in the region, less of the gales too, allowing for teams to dig out after all of that, restore power, open roads and thus fully open consistently. It has been non-stop sunshine in the south of the region and temperatures back to a little on the warm side at bases in areas like Tahoe, getting 10 degrees above freezing in the afternoons. Further north in Oregon and Washington the temps have been getting warmer still, a worrying trend for January. Reported base depths are actually down on a week ago as the rapidly established snowpack has settled, but Mammoth (91/162" / 228/405 cm) remains as the sole ski area in North America (or Europe) with a 4m/17 feet) plus depth.

USA WEST FORECAST No big changes in the forecast with more sunshine forecast for the remainder of the week and into the weekend in the south and temperatures again a little on the mild side in California and very mild further north, potentially a damaging 20 degrees above freezing up in Oregon and Washington states. It will be more cloudy further north with snow showers possible when it's at its cooler points.
MIDWEST REPORT Very cold weather has continued to dominate conditions in the Midwest, with some fresh snowfall too, if not so much as further east. Most resorts in the region have posted some inches of fresh snowfall though and the majority are now open, with an increasing number reporting they're finally fully open. Caberfae Peaks (52/52" / 130/130cm) in Wisconsin is reporting the deepest base in the region and has all of its slopes open.
MIDWEST FORECAST Remaining very cold with some ski areas seeing temperatures dropping below zero Fahrenheit (-17C) at times. Skies are generally overcast with occasional light snow showers.

USA EAST REPORT A snowy start to the week in the east, very snowy in fact with ski areas reporting up to 50cm (20") of snowfall in places, more often nearer a foot (30cm) though. The snow fell to low latitudes too, causing headlines for the states that rarely see snowfall. This came after a week of very low temperatures (down to 30 degrees below freezing at times) in the Northeast and whilst it has warmed up somewhat with the snowfall, it remains well below freezing. Killington (16/20" / 40/51cm) now has about 70% of its terrain open, the largest area in the Eastern US; Whiteface at Lake Placid in The Adirondack mountains the deepest base with three feet (91cm) of snow at the top of the mountain, about half that at the base.

USA EAST FORECAST After the heavy snowfall at the start of this week the extreme cold is back with temperatures set to dip back down to 20-30 degrees below freezing on the ski slopes. More settled conditions with a mixture of lighter snow showers and sunny, dry days into the weekend.

CANADA WEST REPORT After the super cold start to January, it has been progressively warmer in western Canada. We're still talking double-digits below freezing in the mountains but creeping above zero Celsius at the mountain base, by a few degrees inland but by five or six degrees at coastal resorts like Whistler Blackcomb (30/230cm / 12/92") which is posting its best depths of the season so far. The situation is particularly welcome at its base and the ski area is fully open. The weather has been changeable in Western Canada with most areas reporting a dry, often sunny weekend before a front brought more snow to start the week and skies cleared once more.

CANADA WEST FORECAST The same changeable conditions are forecast for the coming week and the same temperature range too, creeping above freezing at bases but remaining well below up on the slopes. Sunshine midweek with another front due to bring snow again around Thursday/Friday then skies clearing again at the weekend.

CANADA EAST REPORT Things are looking good in Eastern Canada with low, low temperatures and more snowfalls giving an ever-improving picture. The only issues, beyond the usual virus concerns, are staff shortages and just how cold it has been - 30 below at times - which has led some areas to close for periods of a day or two in the past week due to one or more of these factors. There's been fresh snowfall again to start the week after a dry and sunny weekend for most areas. Mont Tremblant's (10/205cm / 4/82") upper slope base is now looking very healthy and it continues to have the largest area open in the region with more than 70km (45 miles) of slopes prepared.

CANADA EAST FORECAST It is expected to stay very cold across Eastern Canada over the coming week, temperatures typically 15-30 degrees below freezing.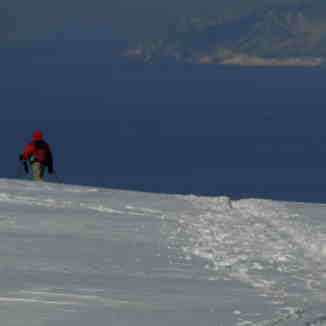 JAPAN REPORT Some more huge snowfalls in Japan with Getou Kogen (290/435cm / 116/174") reporting the world's deepest snow depth this week after recording 155cm (over five feet) of snowfall in five days, more than half of it on Saturday alone. It is also reporting 13.5 metres of snowfall already this winter. Other Japanese ski areas have posted more big falls too, if perhaps not quite so big. The weather bringing the snow hasn't all been benign though, there have been strong winds at times driving it in. Niseko (170/335cm / 68/134") has had over a metre of snowfall in the past week.

JAPAN FORECAST The weather for the week ahead looks to be a now-familiar mix of heavy snowfall, windy spells with some calmer, clear weather periods. Most areas will see temperatures remaining around 5-10 degrees below freezing.