World Snow Overview
We've created this page to help you find the best snow conditions. It combines past, present and future data sources from around Snow-Forecast.com and updates regularly. The Snow Roundup page is updated on Mondays and Thursdays for all major ski resorts. Live Eyeball snow updates are shown in real time when submitted via twitter by our global network of reporters. Resort Picks lists ski resorts from around the world where new snow is forecast, powder is reported and latest snow depths.
SNOW NEWS UPDATED 30 NOVEMBER 2022

INTRODUCTION It's currently looking good across the northern hemisphere at this traditionally tense time just ahead of the main ski season. Hundreds of ski areas are now open, the majority opening in the past seven days and in North America ahead of last weekend's Thanksgiving holiday. But there's been plenty of fresh snowfall and cold weather for snowmaking across much of Europe and North America. Besides more areas open the annual battle to have the most terrain open is also underway, with some centres offering much more than others. In Europe, there's a particular battle between ski areas in the Austrian Tirol with areas posting 100, 70 and 60km (64,44,37 miles) of runs open, the most in the continent. In North America, half a dozen centres, mostly in the Rockies, are posting similar numbers with Park City in Utah currently in the global top spot with an estimated 100km + of runs open. In the wider world, more ski areas have been opening for the season with the first resorts open for 22-23 in the Pyrenees in Spain and in Kazakhstan and Turkey.
EUROPE INTRO It's been a pretty good week for ski areas across Europe with cold temperatures and fresh snowfall in most areas and more and more centres opening. The list of newly opened resorts this weekend was mostly ski areas opening on schedule rather than those that had postponed from planned earlier dates, indicating the snow conditions are starting to catch up with where they should be at this early part of the season, rather than still playing catch up after the often warm, dry autumn. Snowfall totals have been in the 20-50cm (8-20") bracket over the last seven days and there's been snowfall over a wide geographical area including the continent's most westerly slopes in Portugal, southerly in Spain and across Eastern and Northern Europe as well. Along with dozens more areas opening in the Alps and Scandinavia the first resort has also opened in the Pyrenees for 22-23.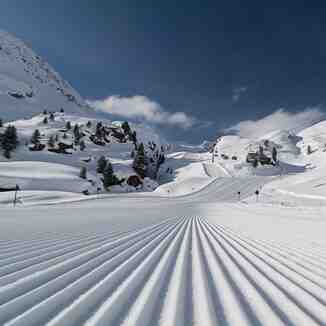 AUSTRIA REPORT Austria continues to lead the way in Europe for both the most ski centre and the most runs open, with more resorts that use early-season snowmaking and natural snowfall, rather than relying on a glacier, opening for the season. The new openings include Ischgl (10/40cm / 4/16") which immediately posted the most terrain open on the continent with 82km (51 miles) of runs on opening day which grew to 102km (65 miles) by Sunday. The snow has kept falling though and bases are gradually getting healthier at last up on the glaciers. Hintertux (0/100cm / 0/40") and Sölden (0/136cm / 0/54") have both passed the metre base-depth mark, the latter also posting the Tirol, Austria and Europe's second-most slopes open after Ischgl with 73km (46 miles). Obertauern (30/60cm / 12/24") is another resort that was newly opened after a week's delay. There was a sign that things aren't quite 100% 'normal' or at least 'as hoped' though with a planned snowboardcross World cup race in Montafon in mid-December cancelled three weeks ahead of its planned date due to "the snow situation in Austria" The FIS stressed the snow was fine for skiing but not enough to build a snowboard cross course.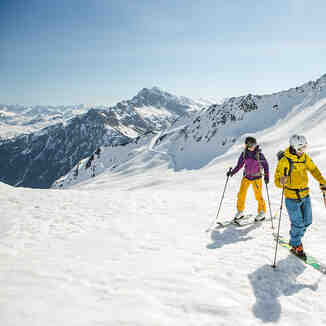 AUSTRIA FORECAST Temperatures are looking good for the coming week in Austria, staying below freezing day and night with plenty of cloud cover so good for more snowmaking. There's not much natural snowfall forecast, however.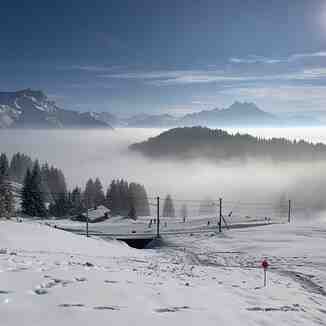 SWITZERLAND REPORT Switzerland is keeping up with Austria in terms of areas open hitting 16 centres at the weekend. Among these Samnaun (10/40cm) with its cross-border ski area to Ischgl posted the most terrain open in the Alps, reaching 101km (63 miles) by the end of the weekend. Cross-border skiing also got underway between Zermatt (10/110cm / 4/44") and Cervinia. Verbier also increased its open terrain, adding Lac des Vaux 2 and the "James Blunt" chairlift. Saas Fee (5/200cm / 2/80") is currently posting the deepest snowpack in Europe and the world, the first to hit the magic two metres mark. Arosa (10/20cm / 4/8") and Laax (0/20cm / 0/8") are among the newly opened centres and dozens more are due to open in Switzerland too this coming weekend. Temperatures have been cold across the country keeping bases in place and allowing for snowmaking, but the snowy weather of last week has eased and it has been dryer since the weekend.

SWITZERLAND FORECAST It's currently looking increasingly dry for the week ahead with sunnier weather expected by the weekend. Temperatures should stay well below freezing at altitude but get to high single figures in valleys in the afternoons.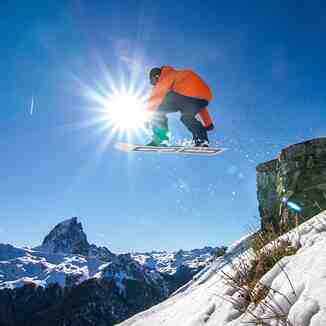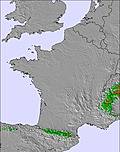 FRANCE REPORT The French ski season is starting to get going at last after a week of decent snowfall, low temperatures and more forecast. Tignes (22/80cm / 9/32") which just had a single run open, the first in France, on its glacier last week has expanded that to 28km (17 miles) of runs since the weekend and will connect with Val d'Isere this weekend. Val Thorens (0/100cm / 0/40") has also begun its ski season after a one-week delay It's stayed cold but has been drier in recent days in the French Alps, with temperatures dipping below -10C and generally overcast skies with light to moderate snowfall. Dozens more ski areas are due to open in France this coming weekend including many of the country's big names.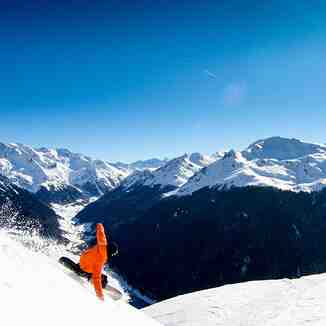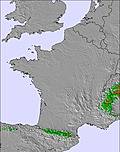 FRANCE FORECAST Temperatures should stay low in the French mountains, well-below freezing, in fact, allowing snowmaking systems to work, although there's not much snowfall in the forecast at present other than a few days later this week when light accumulations are expected.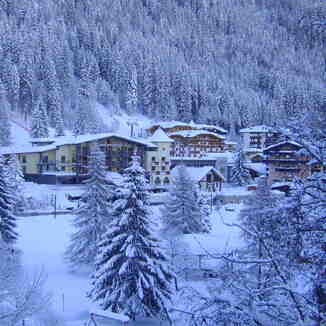 ITALY REPORT There's been a big jump in the number of areas open in Italy, from two to eight in the last week, with half of these opening in the Dolomiti Superski region, open for its 49th season, Cortina d'Ampezzo was one of the big names opening but Kronplatz (20/50cm / 8/20") had more terrain open from day one, about 32km (20 miles) of slopes. Cervinia (10/110cm / 4/33") also opened its slopes, with 45km (27 miles) of cross-border terrain skiing opportunities for the first time this season, the largest area currently open from an Italian resort even if more than half of that is on the Swiss side of the border. Madonna di Campiglio (28/36cm / 11/15") also opened a week later than expected. Dozens more Italian resorts are expected to open next weekend.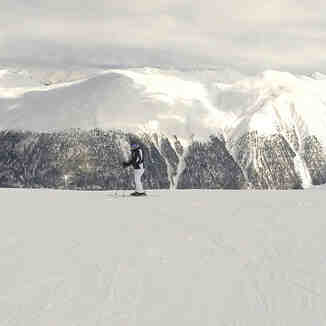 ITALY FORECAST The weather will continue to be overcast but not especially snowy in the coming week with the freezing point around 1500 metres in the daytime. Mostly sub-zero day and night above that but getting up to double-digits above freezing in valleys in the afternoons.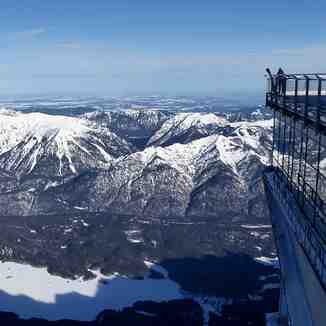 GERMANY REPORT Germany's ski season is getting closer with Zugspitze glacier expected to open this weekend. Kit's been cold and snowy up at altitude on the glacier slopes so it's currently looking promising. Other centres will begin opening later in December and those with slopes above 2000m are reporting good conditions up high, lower slopes not so much at this point. Cold temperatures should allow snowmaking systems to work overnight, however.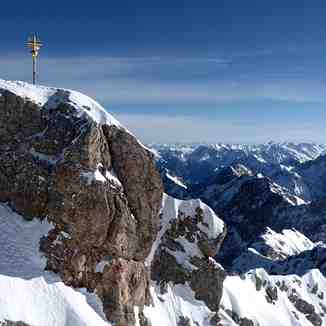 GERMANY FORECAST Dry weather and temperatures close to freezing (varying from a few degrees below freezing to a few degrees above) over the next seven days. Sunnier spells towards the end of the week and at the weekend.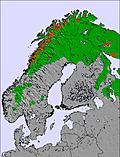 SCANDINAVIA REPORT The weather has continued its wintery feel in Scandinavia where the sun has set in the far north of the region and won't emerge again until well into January. The first main season starts have taken place at ski areas not reliant on snow farming or glacier slopes to open with Norway's Kvitfjell (10/50cm / 4/20") and the local Tryvann (5/30cm / 2/12") in the capital Oslo, as well as Sweden's Tärnaby (20/50cm / 8/20"), have all opened a few kilometres of slopes. However, its Finland, where all the leading ski areas are already open, that has the most terrain open. Next weekend should see more big-name centres opening as the Scandinavian season really starts to take off.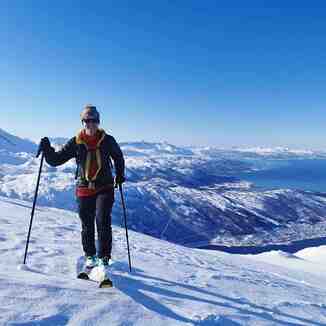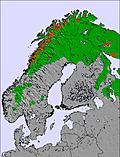 SCANDINAVIA FORECAST A cold week ahead with temperatures typically between freezing and -15C, snow forecast for Norway and the west, and drier in Sweden and the far north.

SCOTLAND REPORT Scotland has seen its most wintery weather of the autumn so far with low temperatures midweek and plenty of snow up high. In Glencoe, there was even speculation of enough cover to make an early run down over the heather. Since the weekend it has been warmer and windier with 90mph gusts reported up high. However, there are currently no plans for anywhere to open for another 2-3 weeks unless the snow cover does markedly improve.

SCOTLAND FORECAST There's mostly dry weather forecast in Scotland this week with temperatures in the +1 to +10C range. Higher slopes should hold their existing snow cover and get a little fresh.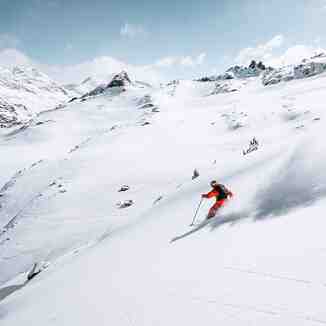 SPAIN / ANDORRA REPORT The ski season is underway in the Pyrenees with Spain's Baqueira Beret (30/40cm / 12/16") opening with 30 slopes from day one, last Saturday. Most of the rest of the ski areas in the region, particularly on the Spanish side, are hoping to open next weekend ahead of a national holiday long weekend in the region. There's been some fresh snowfall, Baqueira reported 10cm (4") for opening day, and cold weather for snowmaking, but unfortunately also periods of warmer weather and rain, it still being November.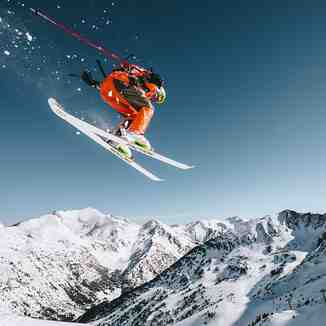 SPAIN / ANDORRA FORECAST A fairly promising forecast with temperatures set to be fairly low (_5 daytime highs to -10C overnight lows at altitude. Increasing snowfalls later this week, the heaviest on the French side of the mountains.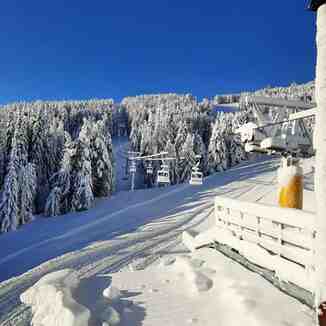 BULGARIA / ROMANIA REPORT We're still a few weeks away from the expected start of the season in Bulgaria and Romania but it has been a wintery week here too with Bansko posting webcam images of drifting snow at the top of the mountain there, so so far so good.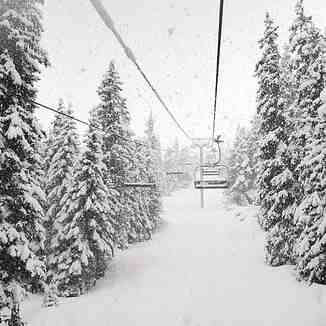 BULGARIA / ROMANIA FORECAST Mostly cloudy skies with temperatures in the range of -7 to +7C. There's precipitation forecast in the latter half of the week that should bring 10-20cm of snowfall to higher slopes.
CZECH REPUBLIC / SLOVAKIA REPORT We're on the brink of the season starting in the Czech and Slovak Republics and the good news is that conditions are looking good, particularly for the larger centres with higher slopes like Jasna in Slovakia. Temperatures have been sub-zero, there's been a good bit of fresh snowfall up high and snow guns have been operating full blast. It's all due to kick off this weekend.
CZECH REPUBLIC / SLOVAKIA FORECAST Drier weather is expected over the next week but with temperatures staying low, allowing for more snowmaking ahead of the season start on Saturday.

USA / Canada

NORTH AMERICA INTRO The ski season continues to build in North America and, so far, it's looking more promising than this time a year ago when the 21-22 season start stalled with, dry, warm weather destroying early gains and leaving things dry until huge snowfalls at the end of December. Hundreds of ski areas have now opened across the continent, in every corner in fact, with a good number opening a few days or even a few weeks early for the season, many due to above-average Fall snowfalls, some thanks to cold temperatures allowing snowmaking to fire up. These are the mountains though and it's not a perfect picture - it's not yet actually wintertime after all. Temperatures are a little marginal still on the East and although there was record snowfall in buffalo due to a freak weather event a little over a week ago, there's not been that much natural snowfall yet, and the past few days have seen gales and rain showers. But the direction of travel is good, snow depths are ahead of the average for last November in much of the west and it's certainly time to be optimistic for the main season ahead.

ROCKIES REPORT It has been another good week in the Rockies where snow depths continue to track well ahead of schedule and fresh snow keeps falling, with many resorts reporting 6-18" (15-45cm) more in the past seven days. Most ski areas in the region have now opened already too. Alta (20/49") in Utah, which already has most of its slopes open, is reporting the deepest base in the Rockies but recently opened Jackson Hole (12/110cm / 6/44") isn't far behind. America's largest ski area, Park City (24/32" / 60/80cm) has the most terrain open so far, about 65 miles (105km) of slopes. Strong winds have been an issue at times though with Silver Mountain in Idaho closed Sunday due to "extreme weather".
ROCKIES FORECAST Most areas will see sunny conditions for the next few days with temperatures staying well below freezing. More light to moderate snowfall is expected for the last few days of the week and into the weekend.

USA WEST REPORT Things have turned ever more wintery to low levels in the Pacific Northwest in the past few days with snowfall down to low elevations and temperatures hitting highs in the low 40s but staying well below freezing in the mountains. More and more ski areas have opened along the US West Coast with Mammoth Mountain (30/59" / 76/147cm) posting the most terrain available - around 50 miles of slopes already, along with one of the best snow depths in America at this early part of the season.

USA WEST FORECAST Temperatures are forecast to stay low and increasingly snowy over the coming week with heavy snowfall forecast from Thursday onwards and potential for several feet (60cm) or more by the start of next week if things track out as currently forecast.
MIDWEST REPORT Most ski areas in the Midwest have now opened for the season. There's been some snowfall, most receiving another few inches in the past week, but the vast majority are operating with machine-made snow. Temperatures have allowed machines to operate around the clock at times. Granite Peak (12/40" / 30/100cm) is reporting the deepest base in the region so far.
MIDWEST FORECAST It's looking mostly dry for the week ahead with temperatures in the high teens to low 40s Fahrenheit. Some days are sunny, others overcast.

USA EAST REPORT A mixture of snowfall, rain and varying warm and bitterly cold weather with periods of strong winds. So fairly normal North-eastern US late Fall conditions. Killington (12/12" / 30/30cm) staged the first Women's FIS World Cup GS ski races of the 220-23 season after cancellations in Austria in October and earlier this month. The upper course was closed on Saturday due to the strong winds but the race was successfully run on the lower two-thirds of the racetrack. Dozens of ski areas are now open across the region, in fact almost all of the larger centres and most of the smaller ones too. It's also reporting the most terrain open so far in the eastern US. Smugglers' Notch (24/49" / 61/122 cm) doesn't have much terrain open but is posting the deepest base in the region so far.

USA EAST FORECAST A mixed bag of weather for the week ahead too, with plenty of precipitation forecast - but it looks like that will be rain at some centres/elevations and snow higher up as temperatures fluctuate around 10 degrees either side of freezing, getting quite warm at low elevations but staying close-to or below freezing on higher peaks.

CANADA WEST REPORT After World Cup speed races planned for Zermatt Cervinia at the start of November in a bright new dawn for downhill racing had to be cancelled due to too little snow, plan B - return to the traditional first stop of the tour at Lake Louise (40/60cm / 16/24"), was thwarted as well by, this time, too much snowfall. The irony. The snowfall did ease and the pattern for the week has been mostly overcast skies, temperatures double-digits below freezing and occasional light-moderate snow showers. More than half of ski areas are now open in Western Canada with the continent's biggest, Whistler Blackcomb (0/66cm / 0/26") opening for the season last Friday. So far though Sun Peaks (50/80cm / 20/32") has the most terrain open early season - about 65km (40 miles) of runs.

CANADA WEST FORECAST Temperatures are expected to continue in the -10 to -20 Celcius range, top to bottom, day and night for many Canadian ski centres with more light to moderate snow showers between dry periods over the week ahead

CANADA EAST REPORT The largest centres in Eastern Canada, Tremblant (10/49cm / 4/20") and Mont Sainte-Anne (20/40 cm / 8/16") have now opened for the 22-23 season, along with a dozen or so smaller centres across the region. Most have just a few kilometres/miles of slopes open so far on a thin base of mostly machine-made snow, although there's been some natural snowfall too to keep things looking good. Temperatures have been around freezing or below with a few centimetres of fresh snowfall at the weekend.

CANADA EAST FORECAST Unfortunately, conditions may move a little bit in the wrong direction over the next few days with borderline temperatures creeping up above freezing meaning rain is as likely as snow, particularly at lower elevations, in the latter half of this week before dropping again at the weekend.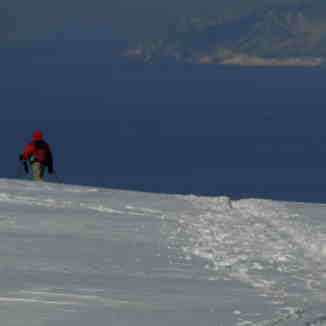 JAPAN REPORT Japan's main season is supposed to get going next weekend. On the one hand, the omens are fairly good, with temperatures a little below freezing in most areas of Hokkaido and precipitation of rain rather than snow. It's been slightly warmer but with more light snowfalls in the snow country too. There are several small areas already open with a kilometre or two of machine-made snow. No major areas are 'properly' open yet although Shiga Kogen (0/40cm / 0/16") has a 400 metre stretch of machine-made snow skiable and Nozawa Onsen has a slightly longer dry ski slope surface with a few mm of snow on it!

JAPAN FORECAST It is looking much snowier from midweek which may get some ski areas over the line to be able to start opening some terrain from the weekend as planned and hopefully marks the start of another season of very snowy weather, especially now international skiers can arrive back for the first time since early winter 2019-20.