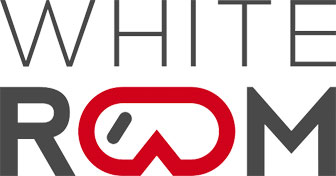 Your daily source of snow related goodness. Focusing on gear, fitness, lifestyle, weather, travel, adventures and technique!
View articles
Snow Forecast Mapswhere's the snow in the next 3 days?
Snow Forecast for 3100 ski resorts around the World, updated four times a day. Weather forecasts are provided for the top lift, bottom lift and mid-mountain elevations. Our detailed Snow Reports and live updates are submitted by local Ski Clubs, ski resort staff and our users. Interactive weather maps show the amount of predicted snowfall as well as the current snow conditions and weather observations. The snow maps also show where the best piste conditions, off-piste powder and forecast weather for skiing and snowboarding can be found.
This map shows the accumulated snow forecast for the next 3 days. Click the image to view the interactive snow forecast map, or see a worldwide overview of all our maps that cover ski resorts for the Rest of the World.
Accumulated snow forecast for the next 3 days.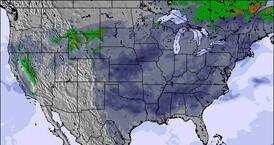 Click to view snow map
Country ski resort overviews
8 Mar 2011
Latest Snow News
Anonymous Report:

Snowing heavily in Sölden.

Villa Alpen March 22. 07:40 Sun valley ski area Shi Snowing, -2c. 30f. #weather #shigakogen #sunvalley #villaalpen #ski

https://t.co/qJpER7DEDN

Schweitzer Snow Report

Turned out to be a really sweet Wednesday in the end! The sun came back out for the afternoon and there were some fun spring turns to be made on those south facing aspects! The weather is looking questionable for tomorrow and we are all a little anxious about what's in store for us with warm temps and winds in the forecast. Best thing to do is to check in here for the latest updates tomorrow and as the storm passes through the region. Fingers crossed the temps stay lower than expected!

Anonymous Report:

Some cloudy spells at Whitewater. Just a light breeze today. About freezing. A dusting of new snow. Every lift is open. Excellent snow conditions on piste. Off-piste is crusty.
Latest worldwide snow report
UPDATED 19 MARCH 2018 The past weekend has seen fresh snow across much the Alps, with heavy accumulations in the Northern French Alps, the Italian Piedmont as well as the Dolomites, with Austria seeing more modest accumulations of around 5cm. Though many resorts were beginning to see spring conditions last week, especially a lower altitude this now seems to be on hold thanks to dropping temperatures this week. The coming days are expected to be predominantly cloudy, though sun should come through in the latter part of the week in France and Switzerland especially..... (courtesy of the Skiclub of GB)
Current ski resort picks
Long range skiing weather forecasts for daily picks of our top 5 Resorts are FREE to non snow-forecast.com members! Find the deepest snow, the snowiest forecasts and the ski resorts reporting powder conditions to make the most of planning your winter sports holiday.
Fresh Snow Depth
Upper Snow Depth
Powder reported
New snow in next 3 days
Latest submitted reviews
St Moritz ski resort:
"I skied in St Moritz on Friday, 16th March 2018. I stayed in Chur. Travel time by train was 2 hours. I bought the half day lift ticket at the (expensive) price of about 60 euros. However, the most expensive turned out to be the ski equipment, which I rented from the shop underneath Corviglia gondola and costed 55 Euros! Despite the so expensive rent rate (the most expensive ever!), the equipment was not good, as the bindings fell away and they fixed them in their shop up in the mountain. This did not take more than one minute, but what would I have done if this happened while skiing? The main ski center above the village of St Moritz is Corviglia. It is a nice ski center, mainly with red slopes. On Friday, 16th March 2018, the weather was perfect. Thus, it was sunny, not at all windy with very good visibility. There was about 1 1/2 meter of snow in the ski center. The snow quality was good, in general. In the sun exposed slopes, like for example slope no 4, the snow was soft and not good, but the snow in the slopes in the back part of the mountain (for instance no 16) was hard and good for fast turns. After skiing the blue no 6 and the red no 4, I took the Pitz Nair gondola, then skied the red no 16 and the red no 34, then took the chair de la Pesch, then skied the black 18, which was challening, then the red no 10 down to the lift Gluna, then I took Gluna and skied down the blue no 20, the red no 31 and the blue no 21. Afterwards, I took the plateau nair, then I skied the red no 7 down to Corviglia gondola.
It is a beautiful ski center, recommended to have fun and enjoy nice view over St Moritz village. However, be warned: it is really expensive, meaning that you can find the same good quality with better prices in other ski centers of the Alps. I would not recommend staying at St Moritz as it is really expensive and, in my opinion, it lacks in charm. Instead, try Chur, the most ancient city of Switzerland, the old city of which is really interesting."

Derion from GREECE - 19 Mar 2018
Vail ski resort:
"One reviewer states the following: "Europe is sick on its day, but the powder is not as light as the Rockies, and is much more avalanche prone if you go off-piste." --- This is a disservice to the community here and gravely understates the risk to off-piste skiers in the Vail area. Colorado and it's continental snowpack is one of the most dangerous in the world for avalanche risk. The Alps are much safer, as the snowpack stabilizes much faster after storms versus the long-term and deep instabilities found in the USA's Central Rcckies. Do not take out-of-bounds or off-piste skiing lightly at Vail or anywhere else in Colorado. To suggest that somehow the snowpack in Vail is "safe" is akin to saying that a revolver with only one bullet in the six chamber gun is is "safe" when playing Russian Roulette. For those that would ski Vail's off-piste (outside the controlled ski area boundary), you will need a beacon, shovel, probe and the ability to use these tools. The best source of snowpack and avalanche information for backcountry and off-piste travellers in the Vail area and the rest of Colorado is the Colorado Avalanche Information Center. Google it and check out the local and regional forecasts prior to leaving the resort boundaries."

heavy winter from UNITED STATES - 18 Mar 2018
Alpe d'Huez ski resort:
"Just to update - there is now an excellent Night Bus that runs 'til around midnight, including out to the Altiport.

And the Sarenne is not a green traverse - the run out along the valley floor beside the river is certainly flat but pretty fast, and you need your wits about you. You can ski on and ignore the old, slow, Chalvet ski lift (but do stop at the excellent Haut Combe restaurant first) and get on the much faster ski lift that takes you back to Bergers very quickly.

Snow this year has been superb. And every resort has issues with overcharging on the pistes, but there are some excellent 'value for money' places like Le Lac Blanc and the P'tit Poz."

Sara F from UNITED KINGDOM - 18 Mar 2018