View
all Garmisch-Partenkirchen-Zugspitze photos (43)
|
photos from Germany (149)
|
Photo gallery home

Upload new photo for Garmisch-Partenkirchen-Zugspitze | for another ski resort
Garmisch-Partenkirchen-Zugspitze Photo: 'God's country' by Gabriel A.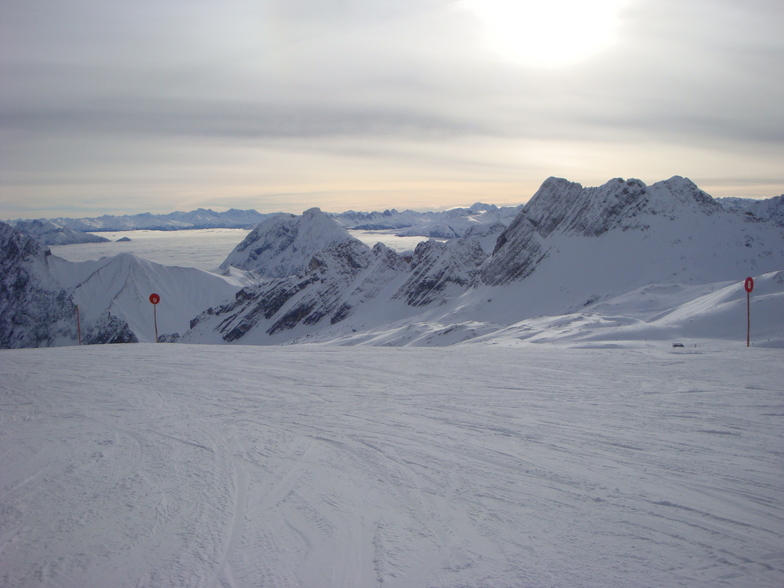 God's country
Germany | Garmisch-Partenkirchen-Zugspitze
Average rating:

4.2

(use stars to vote)
Overall, this trip was below average..mostly icy conditions. The Kandahar run, even after a snow, gets cut up quickly. Nonetheless, what was light rain in the valley was snow up here. People nursing hangovers after Amateur Night makes for a decent, uncrowded day at the Zugspitze.